The difference between a CNC lathe and a CNC turn-milling combination machine

Mar 22,2022

The difference between a CNC lathe and a CNC turn-milling combination machine
tuofa-cncmachining.com there are CNC lathes and CNC Turn-milling compound machine in the machining shop. In this article, we specifically discuss the differences and processing methods between CNC lathes and CNC turn-mill combination.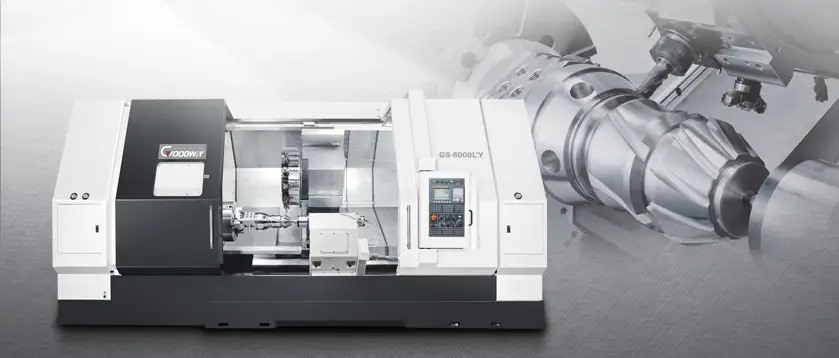 1.CNC lathes are divided into vertical CNC lathes and horizontal CNC lathes.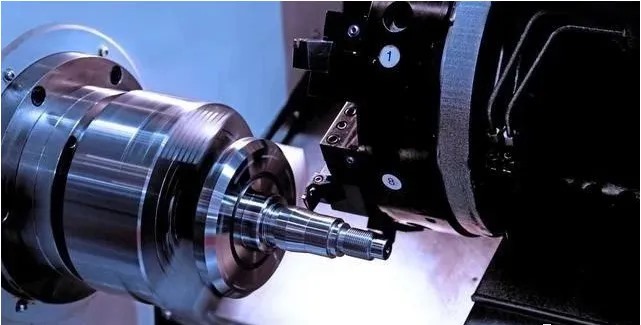 (1)The spindle of a vertical CNC lathe is perpendicular to the horizontal plane. It is used to machine parts with large radial dimensions and relatively small axial dimensions, as well as large and heavy parts with complex shapes, including sets of workpieces like various discs, wheels, cylindrical surfaces, end surfaces, conical surfaces, cylindrical holes, conical holes, and so on.
(2)A horizontal CNC lathe's spindle is parallel to the horizontal plane and is used for tools to cut the rotating workpiece. It is very convenient for a horizontal CNC lathe to be operated and observed during machining. The horizontal lathe is good to machine a variety of small and medium-sized shafts and disc parts.
A CNC lathe, as well as ordinary lathe, is used to cut the rotating surfaces of parts. Generally, a CNC lathe can automatically complete the processes of cutting outer circles, inner holes, cylinders, cones, spherical surfaces, and thread as well as some complex surface of revolution, such as hyperboloid. The clamping methods of workpiece for both CNC lathe and ordinary lathe are generally the same. To improve the efficiency of machining, a CNC lathe mostly uses hydraulic, pneumatic, and electric chucks.
2.CNC Turn-milling compound machine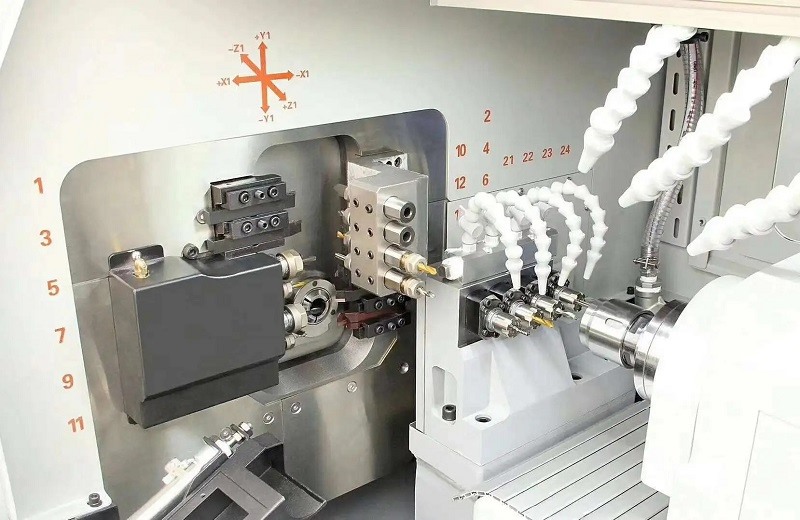 On the based of ordinary CNC lathe, CNC turn-milling combination has an extra a C-axis and a powerhead. Some kind of CNC turn-mill combination have a tool magazine with the function of controlling X, Z, and C three coordinate axes. The multi-spindle linkage control can be (X, Z), (X, C), or (Z, C). The tool paths can be divided into 2D, 3D, 4-axis, 5-axis, 6- axis, and 7-axis. Compared to ordinary CNC lathe, the complexity of workpieces which is made by CNC turn-mill combination is greatly enhanced. Besides general turning, a radial and axial milling, curved milling, eccentric holes, radial hole drilling are also available