CNC Machining Manufacturer Provides CNC Milling Services
Are you looking for a CNC machining parts factory? Tuofa machining manufacturer uses state-of-the-art technology to bring custom CNC machining online. We have more than 100 milling machines and lathes, which means we are always capable and very competitively priced. Our CNC machining shop has more than 20 horizontal and vertical machining centers, including 3-axis and 5-axis CNC milling machines, which also means our precision parts shop has access to a wide range of plastic and metal CNC machining and many surface finishes.
Online CNC Milling Services - Low Cost On Demand Manufacturing, On-Time Delivery
Personalized CNC milling service—whether CNC milling steel, aluminum, bronze, brass, stainless steel, titanium, etc.) or plastic milling—has all the normal benefits and features of CNC on-demand machining. High-quality parts can be produced quickly from Tuofa CNC machining manufacturers, even in extremely short periods, as we can complete prototype parts in as little as one day.
As the best custom machining manufacturer, Tuofa provides rapid online CNC machining according to customer requirements. Send your CAD files or inquiry to us, a fast, free online CNC quote of required CNC components will be back. get your CNC Machining parts into processing in the shortest time.
CNC milling machining parts - milling metal is the machining service of Tuofa precision machining shop for 15 years. You can also try our on demand 3D printing and sheet metal parts.
Tuofa CNC Milling Machining Experience in Numbers
| | | | |
| --- | --- | --- | --- |
| | | | |
| 2000+ | 50000+ | 60+ | 15+ |
| Companies served | CNC parts produced | Countries shipped | Years in business |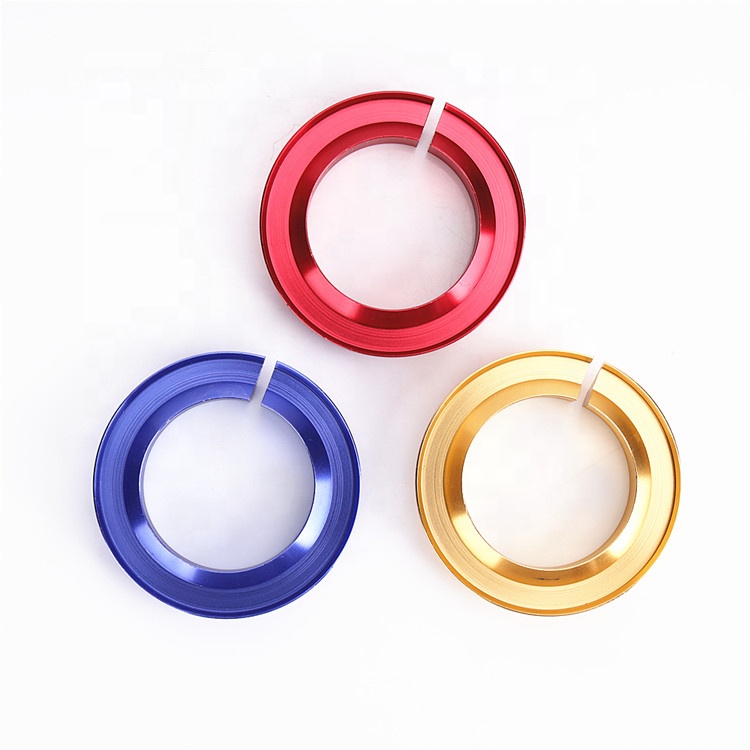 Precision CNC Milling Services - One of the Best CNC Machining Manufacturers in China
Tuofa - As an accomplished CNC machining manufacturer and precision machining shop, Tuofa CNC Machining services has been specialized in OEM CNC machining, 3D printing projects, custom CNC machining parts production, and rapid CNC machining services in China for over 15 years and always maintaining the highest standard in delivery speed and reliable quality of precision CNC manufacturing components. With the help of high-level technology and efficient equipment, as well as rigorous attitude,
Multi-variety and Low-volume production process improvement based on Tuofa's CNC precision manufacturing shop robust design, CNC machining for Various Hardware Parts. copper, aluminium and stainless steel parts, etc 50 materials can be machined.The CNC milling parts meet the additional requirements of customers through anodizing and various surface-finishing and manufactured according to the requirements of drawings. Check our custom hard metal stamping.
Made in China with high quality, Tuofa CNC machining manufacturer assist customers to develop more products.
Looking for a reliable, quick-turn supplier and online CNC machining services of machined plastic and metal components? Tuofa CNC precision manufacturing shop has 100+ of CNC machines, our unmatched in-house capacity ensures your parts are shipped on-time, every single time. We passed the ISO9001:2015 quality certification, which supports the long-term development of Tuofa CNC milling services, CNC turning services, CNC milling-turning, CNC drilling services, 3/4/5 axis machining, gear machining services, custom 3D printing services, CNC machining China custom parts and service, small parts machining etc. our CNC machining facilities are designed for both rapid prototyping and low-volume production of end-use components. We do mechanical parts online.
Tuofa CNC Milling Services Capabilities
As one of the best precision milling parts manufacturers and fastest-growing precision CNC machining services China factory, the following machining capabilities at Tuofa are available to serve your needs of CNC machined parts, from rapid prototyping to precision parts and tooling machining, to end-use production.
CNC Turning: refers to the process method of digitally controlled lathe processing, through instructions to process linear cylinders, oblique cylinders, arcs and various threads, grooves, worms and other complex workpieces.
CNC Milling: The machining process is used to produce lozenge parts. A milling cutter with a rotating cylindrical head and multiple flutes is often referred to as an end mill or end mill and can be moved along different axes to machine slots, grooves, and outer contours.
CNC Drilling: A processing method of CNC machines, which processes parts such as drilling, reaming, and chamfering. Mainly used in automobile, mould, shipbuilding, aerospace, and construction machinery industries.
CNC Cutting: when the instruction is provided to the control device of the CNC automatic cutting machine, the cutting machine can cut automatically according to the given program
CNC Turning Milling: It generally refers to using CNC turning and milling compound machining centres to process parts, equivalent to a CNC lathe and a CNC machining centre.
Wire EDM: Through high temperatures, local metal can be melted, oxidized and corroded. Reciprocating type High-Speed Wire cut Electrical Discharge Machining can cut metal parts into shape.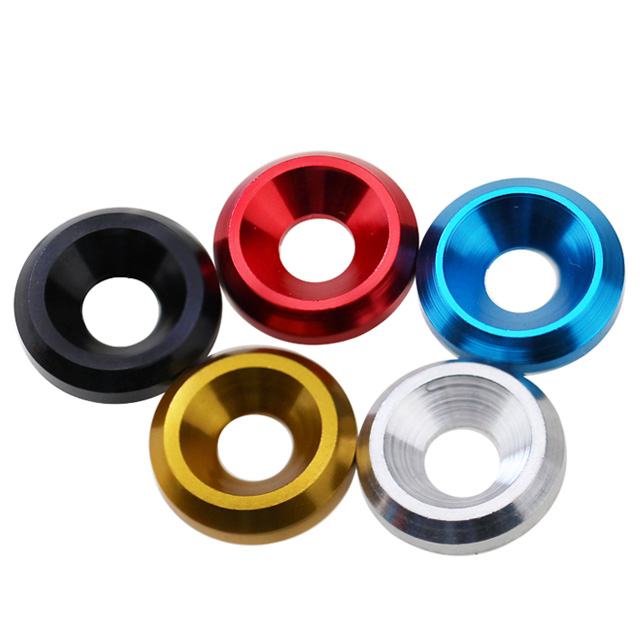 As one of the best CNC machining manufacturers in China, Online CNC milling machining for 100 CNC Machine, making it an excellent choice for rapid prototyping and low to high volume production runs, instant CNC parts quotes, low-cost on-demand manufacturing, 30+ materials perfect and 10+ surface finishes for tolerances down to 0.005mm. We also do prototype metal fabrication.
Available Materials for CNC Milling
Aluminum
Aluminum is a highly ductile metal, making it easy to machine. The material has a good strength-to-weight ratio and is available in many types for a range of applications.
---
Tolerances:
±0.125mm (±0.005″)
Max part size:
200 x 80 x 100 cm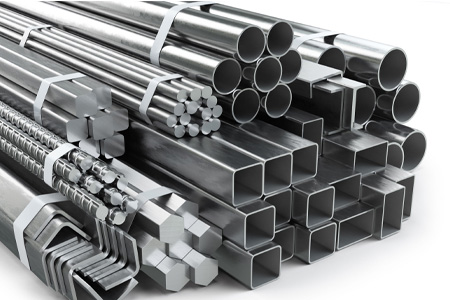 Copper
Copper displays excellent thermal conductivity, electrical conductivity and plasticity. It is also highly ductile, corrosion resistant and can be easily welded.
---
Tolerances:
±0.125mm (±0.005″)
Max part size:
200 x 80 x 100 cm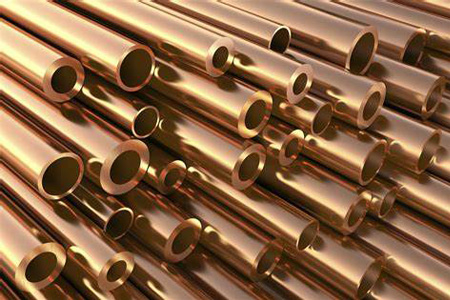 Brass
Brass has desirable properties for a number of applications. It is low friction, has excellent electrical conductivity and has a golden (brass) appearance.
---
Tolerances:
±0.125mm (±0.005″)
Max part size:
200 x 80 x 100 cm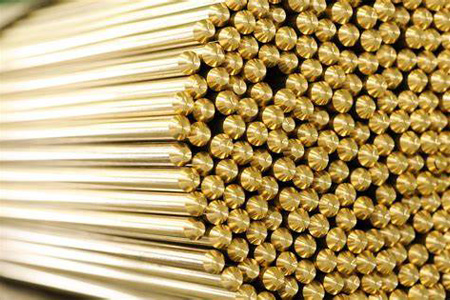 Stainless Steel
Stainless steel is the low carbon steel that offers many properties that are sought after for industrial applications. Stainless steel typically contains a minimum of 10% chromium by weight.
---
Tolerances:
±0.125mm (±0.005″)
Max part size:
200 x 80 x 100 cm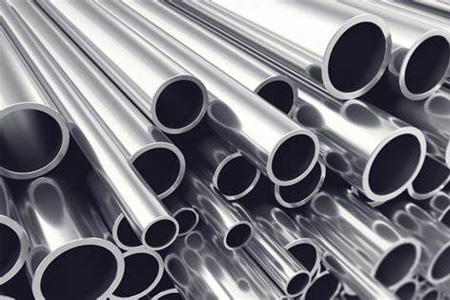 Titanium
Titanium has a number of material properties that make it the ideal metal for demanding applications. These properties include excellent resistance to corrosion, chemicals and extreme temperatures. The metal also has an excellent strength-to-weight ratio.
---
Tolerances:
±0.125mm (±0.005″)
Max part size:
200 x 80 x 100 cm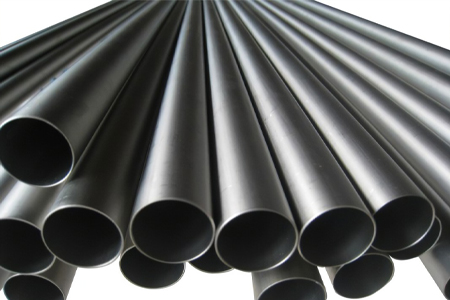 Plastics
Plastics are also very popular option for CNC machining because of its wide choices, relatively lower price, and significantly faster machining time needed. We provide all common plastics for CNC machining services.
POM
Nylon
ABS
PEEK
PTFE
PC
HDPE
PVC
PMMA
PET
PP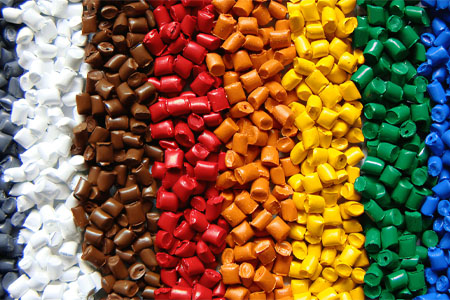 | | |
| --- | --- |
| Metal | Application of Metal |
| Aluminum; Aluminum 6061, Aluminum 5052 | Learn more about aluminum CNC Machining |
| Copper; Copper 101, Copper C110, Copper 260 (Brass) | Learn more about copper CNC Machining |
| Bronze;Bronze 220,Bronze 510 | Learn more about bronze CNC Machining |
| Stainless steel; Stainless steel 301, Stainless steel 304, Stainless steel 316/316L | Learn more about stainless CNC Machining |
| Steel;Steel 1018 (Low Carbon) | Learn more about steel CNC Machining |
Tuofa CNC Machining Materials
Get your materials and tooling faster and at lower prices with Tuofa machining. Try our 5 axis CNC machining service.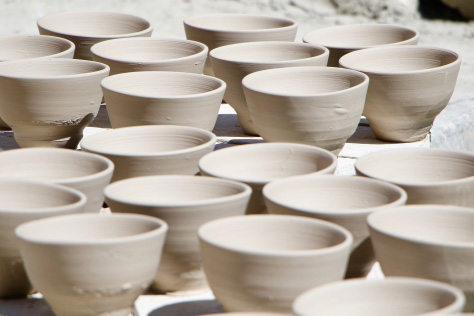 Ceramics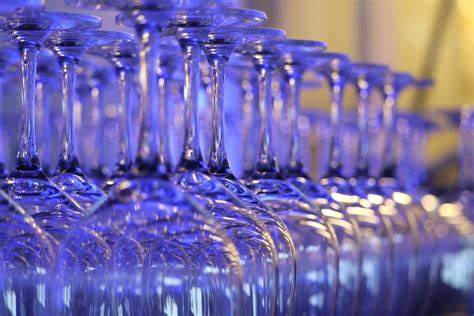 Glass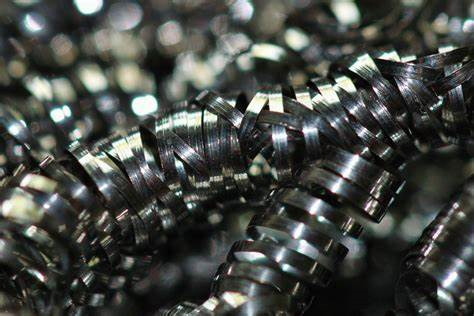 Metal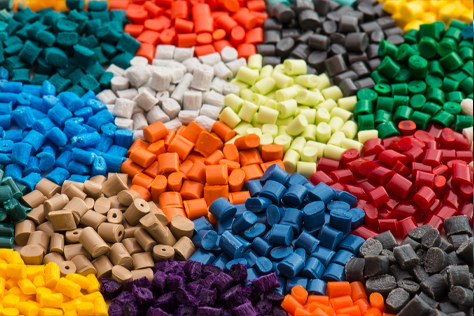 Plastics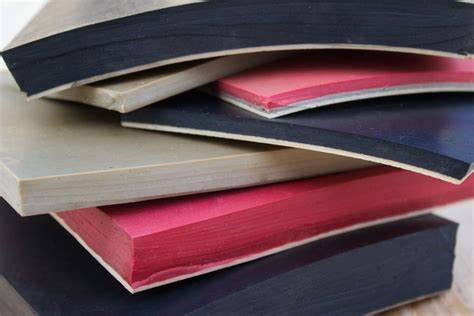 Rubber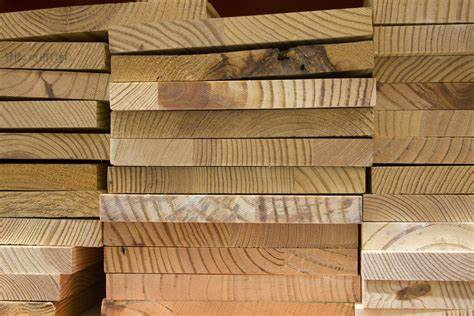 Wood
Available Surface Finishes for CNC Milling
You can choose a wide selection of metal surface finishing services after machining at Tuofa CNC machining manufacturer to improve the parts appearance, surface finishes, corrosion resistance and other performance of your CNC machined parts.
Polishing: Using mechanical, chemical or electrochemical action to reduce the surface roughness of the workpiece to obtain a bright and smooth surface. It is the modification of the surface of the workpiece by using polishing tools and abrasive particles or other polishing media.
Passivation: Placing a metal in a (nitrite, nitrate, chromate) or (dichromate) solution to form a chromate passivation film on the metal surface is also known as chromate treatment. Passivation treatment can greatly improve the corrosion resistance of metal parts and products.
Electroplating/Plating: It is a process of using electrolysis to attach a layer of the metal film to the surface of metal or other material parts to prevent all metal oxidation (such as rust), improve shochu abrasiveness, electrical conductivity, reflectivity, corrosion resistance (copper sulfate, etc. ) and enhance aesthetics.
PVD: PVD is the abbreviation of physical vapour deposition (PVD) in English. It means that under vacuum, the material is evaporated, and the evaporated substance and gas are ionized using the electric discharge technology of low voltage and high current.
Anodizing/Anodized: a metal or alloy product is used as an anode, and an oxide film is formed on the surface by electrolysis. Metal oxide films change the surface state and properties, such as surface coloration, improve corrosion resistance, enhance wear resistance and hardness, protect metal surfaces, etc.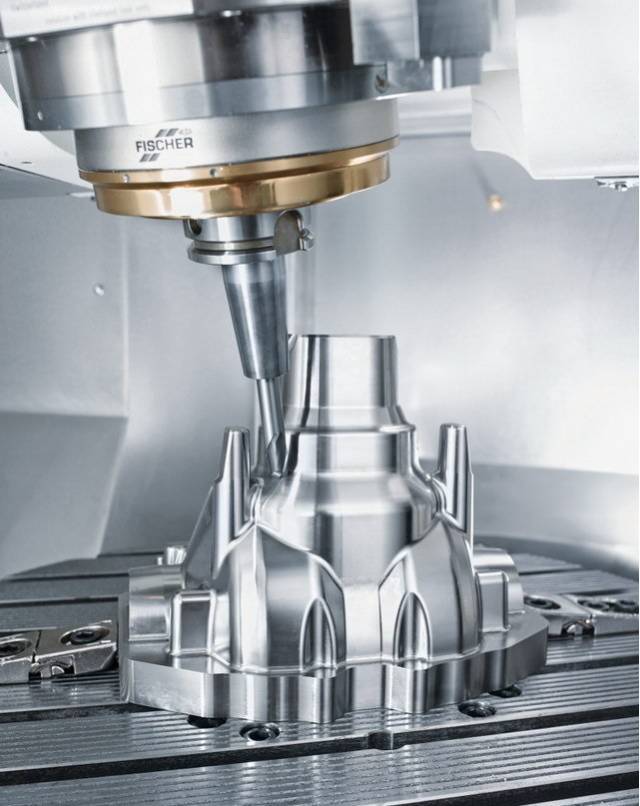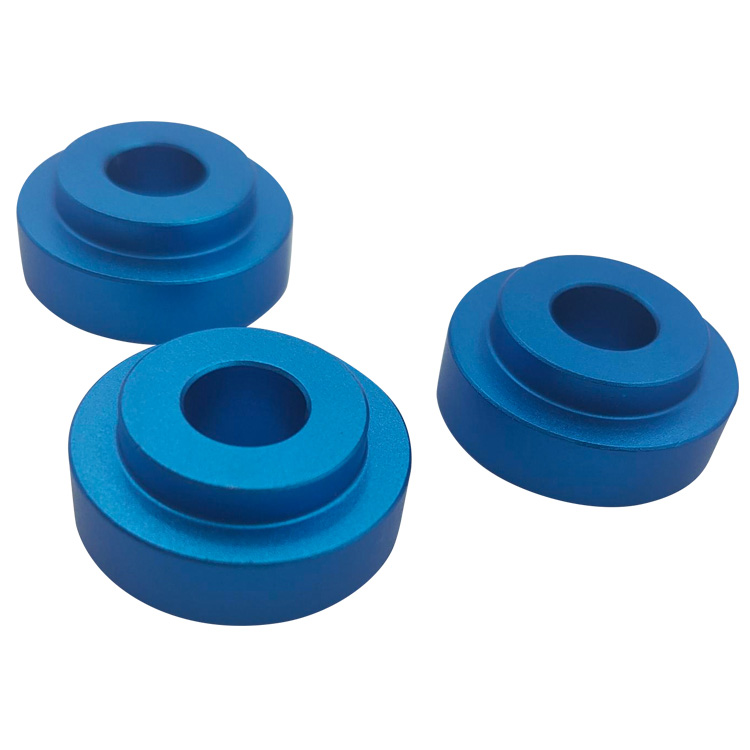 More Custom Metal Finishing Service for Presenting the Best Effect of Your Parts
Etching: after plate making and developing by exposure, the protective film in the area to be etched is removed, and the chemical solution is contacted during etching to achieve the effect of dissolution and corrosion, forming the effect of concave-convex or hollow moulding.
Conversion coating :The powder coating is sprayed on the surface of the workpiece with powder spraying equipment (electrostatic spraying machine). Under the action of static electricity, the powder will be uniformly adsorbed on the surface of the workpiece to form a powder coating.
Brushed: brushed treatment is a surface treatment method that forms lines on the surface of the workpiece by grinding the product, which has a decorative effect and can reflect the texture of the metal material.
Bead blasting: The process of cleaning and roughening the substrate surface by the impact of high-speed sand flow. Using compressed air as power to form a high-speed jet beam to spray the spray material (copper ore sand, quartz sand, emery, iron sand, Hainan sand) to the surface of the workpiece to be treated at high speed so that the appearance or shape of the outer surface of the workpiece surface changes.
CNC Machining Tolerance
Feature

Description

Maximum Part Size

Milled parts up to 80" x 48" x 24" (2,032 x 1,219 x 610 mm). Lathe parts up to 62" (1,575 mm) length and 32" (813 mm) diameter.

Standard Lead Time

3 business days

General Tolerances

Tolerances on metals will be held to +/- 0.005" (+/- 0.127 mm) in accordance with ISO 2768 unless otherwise specified.

Plastics and composites will be +/- 0.010".

Precision Tolerances

Tuofa can manufacture and inspect to tight tolerances per your drawing specifications including GD&T callouts.

Minimum Feature Size

0.020" (0.50 mm). This may vary depending on part geometry and chosen material.

Threads and Tapped Holes

Tuofa can accommodate any standard thread size. We can also machine custom threads; these will require a manual quote review.

Edge Condition

Sharp edges are broken and deburred by default

Surface Finish

The standard finish is as-machined: 125 Ra or better. Additional finishing options can be specified when getting a quote.
Industries of CNC Milling Applications
CNC milling parts are all around you, they may be important components of your car and also can perform vital functions in your electrical equipment. Tuofa is an accomplished CNC supplier that engaged in a broad range of CNC machining applications. Have a look on our custom CNC precision machining service.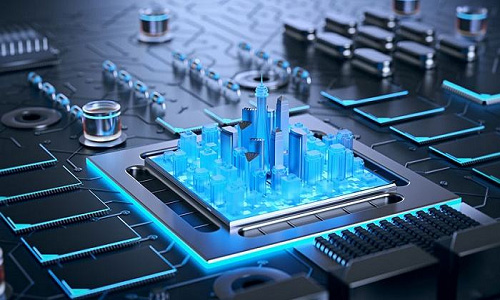 Electronic Industry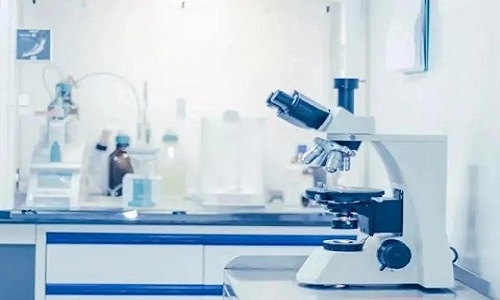 Medical Industry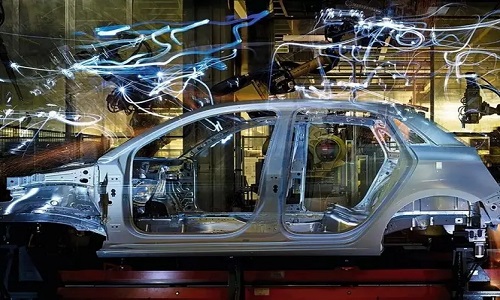 Automotive Industry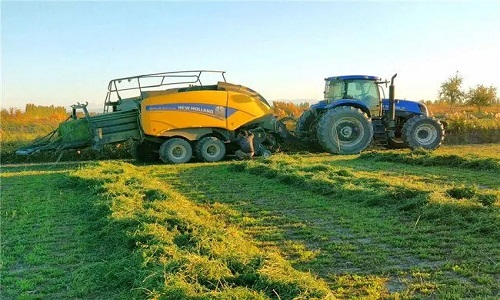 Agricultural industry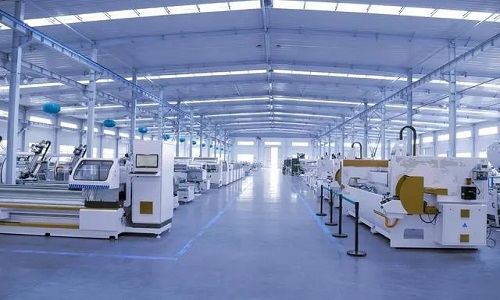 Machine tool industry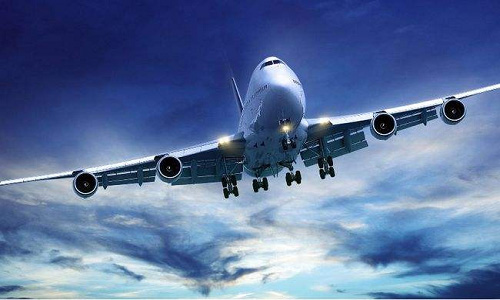 Aerospace industry
Quality Control for Tuofa CNC Milling Services
You have recently created new sketches and designs for a prototype version, or you need to build a new machining-required component for your project. Certainly, you may want to consider outsourcing your production to a third-party CNC machining service supplier. Certainly, ensuring quality without sacrificing budget is a top priority, and here are the ways to maintain quality control on your CNC machining needs:
Prompt and Intuitive Client Support
It is essential to keep the client updated during the production process. Clients must have clear expectations for goods, specs, and other details. The service provider must always respond to their questions as promptly as possible. If they are late, it may result in unprofessional conduct. Do you have any specific needs as a result of your correspondence? How should the component be inspected? What measurement instrument does the service provider employ? These are the key questions one should keep in mind when interacting with a service provider.
You may wonder where are the quality CNC machining services near me? Our low cost CNC custom machining will review the design, build your quote, assess the cost, and get your non-metal or stainless steel fabrication parts into production orderly and efficiently.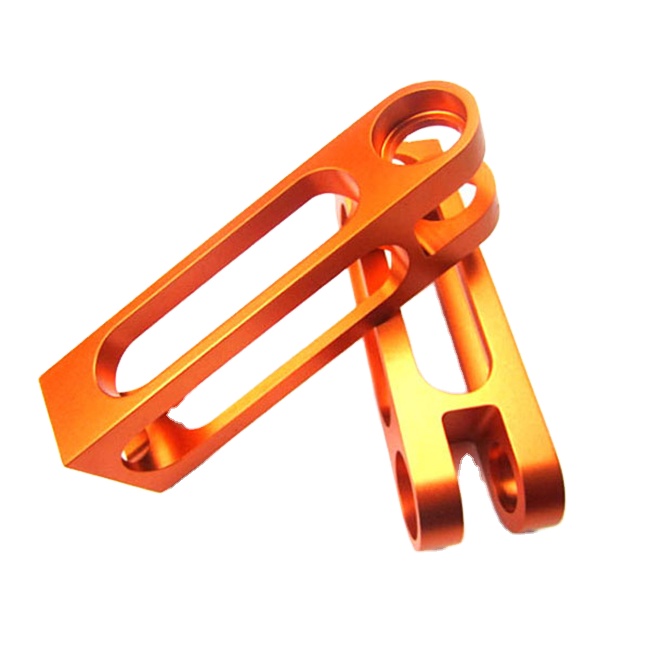 Top Tier Products at All Times
The consistency of the service provider's products is directly relative to their corporate image. It is damaging to a client's organization if they also produce low-quality items. If reliability is not maintained during the production line, manufacturing costs will fluctuate. Quality assurance guarantees that the products are of the greatest possible standard.
Production Process is Adjustable
While the machined item is operating, it may be necessary to make certain tweaks to ensure quality. It is simpler to spot difficulties ahead of schedule or on before the project is done. Certain actions are performed to adapt the equipment to hold a greater tolerance.
Adhering to Compliance Standards
Industries have their own set of guidelines that must be followed during the production process. Inability to adhere to the criteria might be catastrophic and costly. It might lead to a rise in demand for items with limited quantity, which has a direct impact on the product's quality. Inspections are carried out prior, during, and following the procedure by a firm using quality control measures. It is critical to avoid revenue damage caused by inefficiencies in the manufacturing operation.
What Is CNC Milling Service & How CNC Milling Works - CNC Milling Process Basics
CNC milling is a particular form of the precision CNC machining process that holds a cylindrical workpiece in a chuck and rotated, while the cutting tool is fed to the piece and removing material to get the desired CNC milling components, leaving an excellent surface finish that sometimes requires no post-processing. Milling can be performed on the outside or inside of the workpiece to produce tubular components to diverse geometries. Our rapid prototype machining at your service.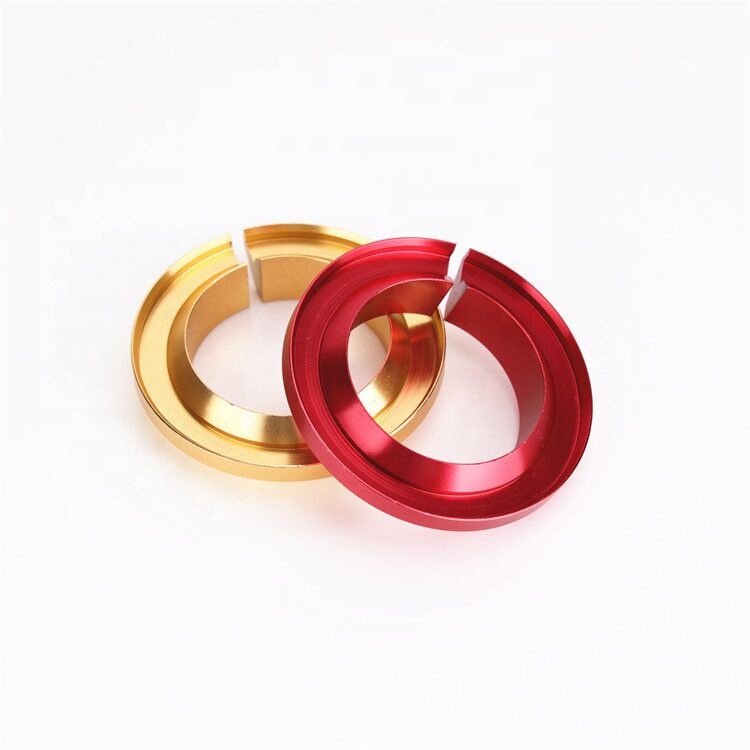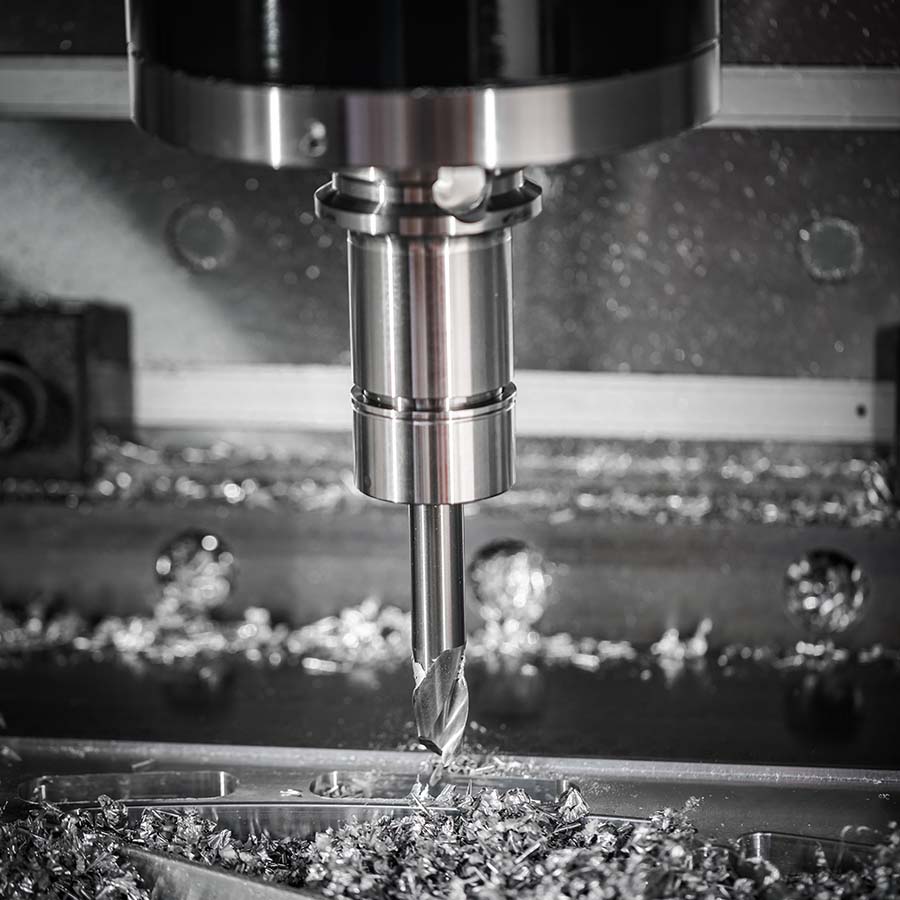 Custom CNC Milling Services – OEM China CNC Milling Parts Manufacturer & Company
Tuofa CNC Machining Factory is an experienced precision CNC miling services supplier, manufacturer, exporter in China, has been specialized in offering the best OEM CNC milling services for superior quality low-cost CNC milling parts.
Do you need precision machining parts? CNC milling parts or high precision machined components with the operation of an impressive range of state-of-the-art milling machines, such as washers, bolts, shafts, rivets, spacers, sleeves, nipples, stainless steel fittings, pipe fittings, light fittings, wheel studs, etc. Our advanced CNC milling center routinely works with a wide variety of materials, ranging from copper, brass, stainless steel, carbon steel, aluminum, and titanium.
We can always choose a suitable precision milling machining to reach your requirements. Our custom CNC machining services ensure that our customers receive the highest quality CNC milling parts. Send your inquiry or drawing fast to get an online CNC quote.
Tuofa is an ideal choice if you are seeking the best CNC machining shop or CNC machining manufacturer for the fabrication of small, medium, large-sized products in low volume or mass production. Our exceptionally trained and experienced employees fabricate components in accordant.
Tuofa Precision CNC Milling Capabilities and Features:
Tuofa, OEM CNC milling parts manufacturer, is capable to provide cost-effective CNC milling machining services and quality products with high precision and accuracy for vast projects.
Low, medium to high volume batches production run
Rapid prototyping and end-use manufacturing
High dimensional accuracy, high speed, and high reliability
A wide range of compatible metal and plastics materials
Great productivity and improved efficiency
Smooth finishes and tight tolerances can be achieved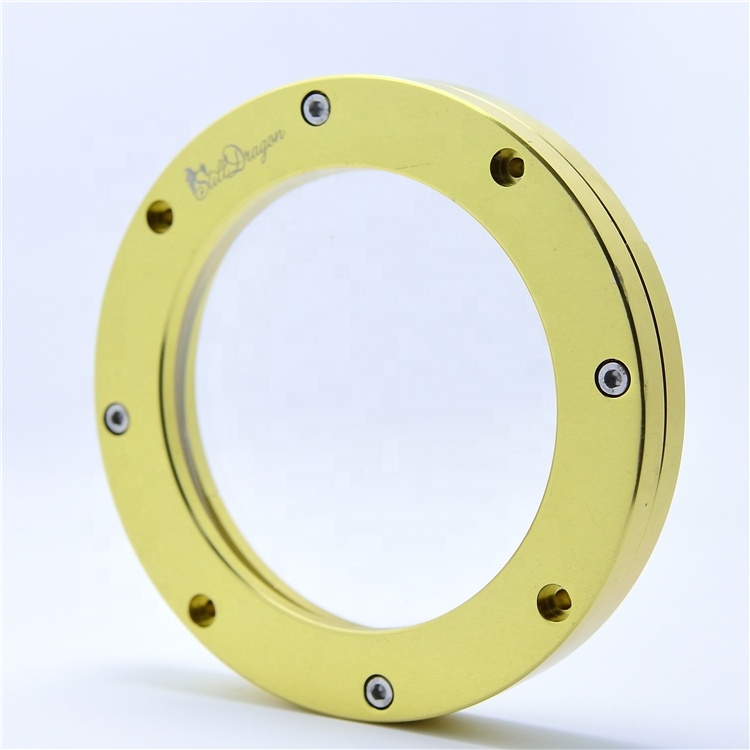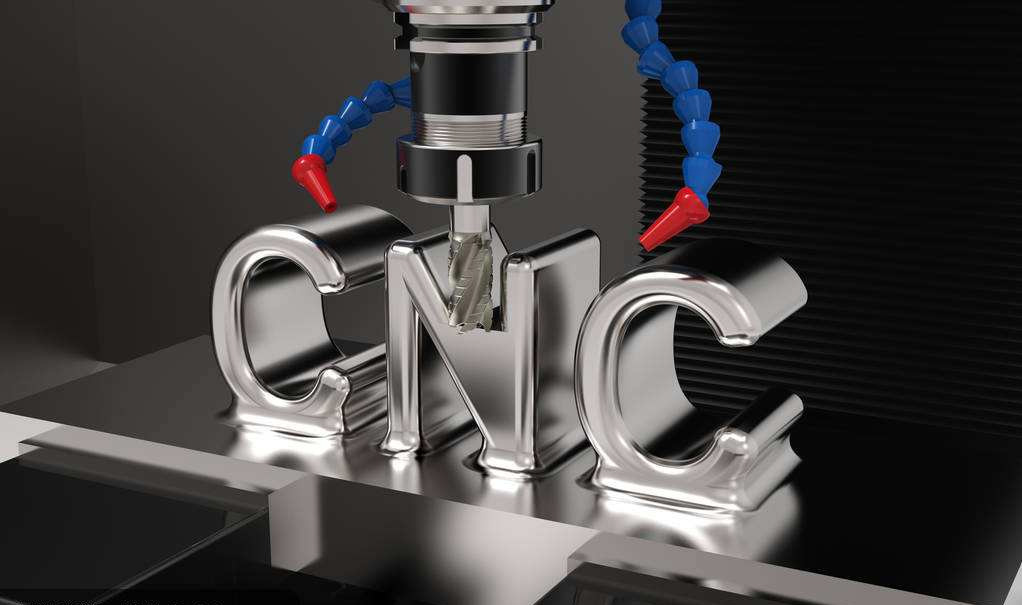 Why Choose Tuofa CNC Milling Services
We have multiple CNC manufacturing capabilities and can meet a wide variety of needs. In addition to milling, we specialize in CNC cutting, lathe machining, CNC drilling, CNC turning and milling services, so you can obtain a large selection of CNC machined parts from our trusted team.
We have a complete set of state-of-the-art turning equipment and quality control systems in the CNC shop, to deliver durable milling parts with cheap CNC milling prices.
Our technicians are experts in the field of CNC milling parts and other CNC machined parts, have rich experience providing customized service in precision CNC machining to a wide range of industries, both domestically and internationally.
The Growing Demand for CNC Milling in Modern Industries
Millions of goods, ranging from computers to automobiles, are now available thanks to the consistency and intuitiveness of CNC milling. It is an excellent technology for fast machining and large-scale production in metals and plastics. CNC is an abbreviation for Computer Numerical Control milling, implying that the milling machine is operated and directed computationally instead of using the traditional workforce. CNC milling machinery employs extraordinary precision to accomplish a manufacturing procedure akin to boring and slicing items, leaving no room for human imperfections. Since it can accept exact forms and dimensions of various types of material, the technique is becoming a consistently desirable manufacturing option today.
CNC milling machines distinguish themselves from traditional heavy milling equipment in their capacity to machining at specific angles and travel along several axes. The combination of axes in this machining process is unlimited, although the most frequent are 3-axis, 4-axis, and 5-axis systems. CNC milling may be used with various materials, such as glass, metals, polymer, and lumber.
vertical CNC milling center have more complex structures than CNC milling machine.
vertical CNC milling center have higher production capabilities and versatility than CNC milling machine.
CNC milling machine are generally flat-bed type while milling center usually slant-bed type.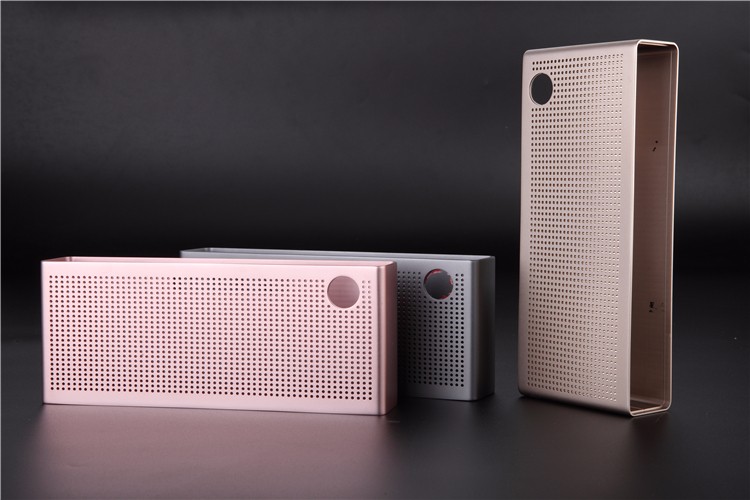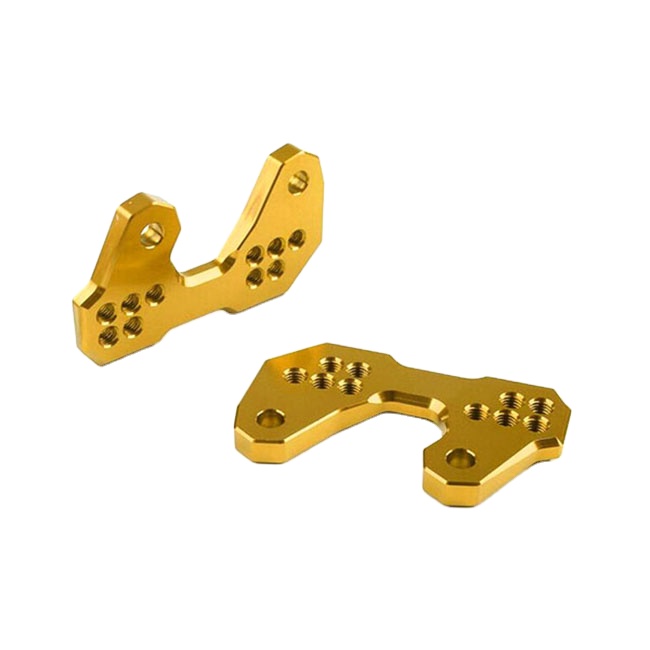 Tuofa Can Handle Your CNC Milling Projects
Tuofa CNC Milling Parts Supplier is an ISO 9001:2015 accredited custom machining service provider that concentrates on providing creative production systems that incorporate customized component design, CNC machining and tooling, and fully autonomous manufacturing methods. We have resources at our disposal that allow us to significantly reduce our manufacturing costs. We are happy to provide a complete project solution, encompassing layout and machining, quality control, manufacturing, and delivery, as well as large production processes for sale or distribution. Contact us right now to receive a complimentary quotation and learn how our business experience and expertise can help you with your forthcoming ventures.
Precision CNC components - Types of CNC Milling Parts: