3D Project Manufacturer Provides Online 3D Printing Service
Online 3D Printing Service - Low-cost on-demand manufacturing, on-time delivery. Custom-formed 3D printing prototypes and production parts from China. If you want to find a cost-effective and rapid 3D printing prototyping solution for your manufacturing needs, Tuofa can be a good choice for you. Based on extensive experiences and professional expertise, our precision mechanical shop 3D printing services are available for both prototypes and low to high volume production runs.

● Get a free quote within 24 hours
● 50+ metals and plastics, 20+ surface finishes
● 3D printing prototypes in as fast as 1 day
● Custom design depending on buyers
● ISO9001:2015, RoHS:2011/65/EU, CE certification
Instant 3D Printing Service Quote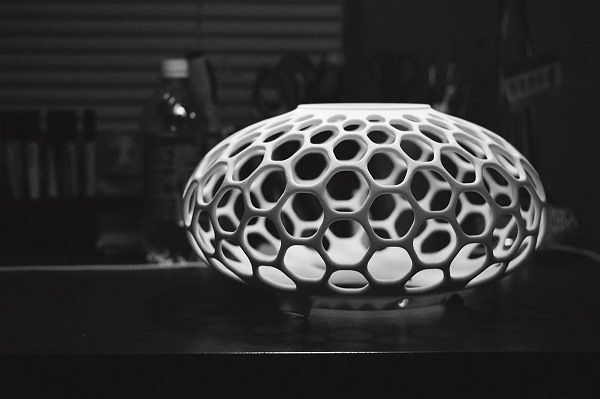 Trustworthy Custom 3D Printing Solution

Manufacturing Experience
Capabilities in sheet metal fabrication, rapid prototype machining, and finishing enable us to offer one-stop shopping, our mechanical engineers have more than 10 years of processing and manufacturing experience.

Technical Support
Accurate dimensions and specifications based on your demands and a variety of instruments. Competitive prices and the highest standard quality provide the most economic solution.

Quality Control
Tuofa's 3D printing services have passed ISO9001 certification, and offer competitive 3d printing prices for low volume prototypes and cost savings for high volume production runs.
Our 3D Design Capabilities
3D printing service supplies durable parts for prototype and end-use.
Tuofa provides a wide range of 3D printing capabilities.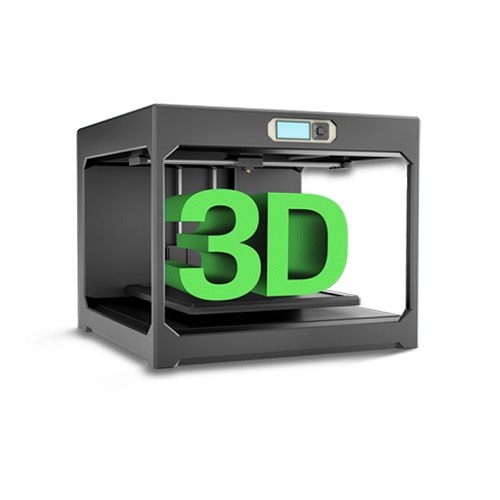 FDM (fused deposition modeling) 3D Printing Technology
Melt lamination technology is to heat and melt the filamentous hot-melt materials. At the same time, under the control of the computer, the three-dimensional nozzle selectively coats the materials on the workbench according to the section profile information, and forms a layer of section after rapid cooling. After one layer of molding is completed, the machine workbench drops one height (i.e. layer thickness) and then forms the next layer until the whole solid shape is formed.
Maximum build size: Up to 500 x 500 x 500 mm (19.68" x 19.68" x 19.68")
Lead time: From 3 business days
Dimensional accuracy: ± 0.5% with a lower limit of ± 0.15 mm (± 0.006″)
Layer height: 100-300 μm
Instant FDM 3D Printing Technology Quote
SLS (selective laser sintering) 3D printing technology
In this technology, a layer of powder material is paved on the upper surface of the formed parts by powder spreading, and heated to a certain temperature just below the burning point of the powder. The control system controls the laser beam to scan on the powder layer according to the cross-sectional profile of the layer, so that the temperature of the powder rises to the melting point, sintering and bonding with the formed parts below. After the completion of one layer, the worktable will drop by one layer, and the spreading roller will spread a layer of uniform and dense powder on it to sinter the section of a new layer until the whole model is completed.
Maximum build size: Up to 300 x 300 x 300 mm (11.8" x 11.8" x 11.8")
Lead time: From 6 business days
Dimensional accuracy: ± 0.3% with a lower limit of ± 0.3 mm (± 0.012")
Layer thickness: 100 μm
Material thickness: Up to 40 mm
Instant SLS 3D Printing Technology Quote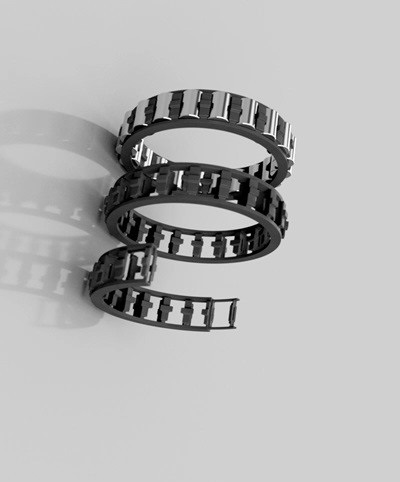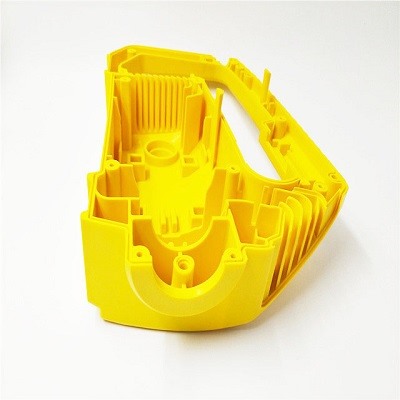 SLA (stereographic apparatus) 3D Printing Technology
The liquid tank is filled with liquid photosensitive resin, which will solidify rapidly under the irradiation of the ultraviolet laser beam emitted by the laser. The cross-sectional profile is scanned along the liquid surface through the laser beam focused by the lens. The resin in the scanning area solidifies rapidly, so as to complete the processing process of one layer of section and obtain a layer of plastic sheet. Then, the workbench descends the height of one layer of section thickness, and then solidifies another layer of section. In this way, layers of superposition constitute the construction of three-dimensional entities. You can buy mechanical parts online.
Maximum build size: Up to 145 × 145 × 175 mm (5.7″ x 5.7″ x 6.8″)
Lead time: From 6 business days
Dimensional accuracy: ± 0.5% with a lower limit of ± 0.15 mm (± 0.006″)
Layer height: 25-100 um
Instant SLA 3D Printing Technology Quote
DMLS (direct metal laser-sintering) 3D Printing Technology
The metal matrix is locally melted by using high-energy laser beam and controlled by 3D model data. At the same time, the powder metal material is sintered and solidified, and the formation layer is stacked automatically to generate solid parts with dense geometry.
Maximum build size:Up to 380 x 250 x 200 (19.46" x 9.84" x 7.87")
Standard lead time: 9 business days
Dimensional accuracy: ± 0.1% with a lower limit of ± 0.1 mm (± 0.004″)
Layer height:32 μm
Instant SLA 3D Printing Technology Quote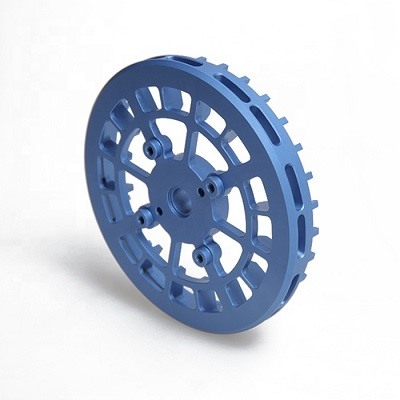 Our Experience in 3D Printing Service
| | | | |
| --- | --- | --- | --- |
| | | | |
| 2000+ | 50000+ | 60+ | 17+ |
| Companies served | 3D printed parts produced | Countries shipped | Years in business |
Custom 3D Printing Projects - Tuofa 3D Design Manufacturer
If you want to find a cost-effective and rapid 3D printing prototyping solution for your manufacturing needs, Tuofa can be a good choice for you. Based on extensive experiences and professional expertise, our OEM CNC milling parts manufacturers are available for both prototypes and low to high volume production runs. Working with Tuofa, the most advanced fabrication machinery allows us to fabricate end-use sheet metal parts and products in high efficiency while maintaining premium quality, which saves money and time for our clients significantly.
A wide range of materials and surface finishes enable us to make the best option for your project, the raw materials include but are not limited to stainless steel, aluminum, brass, copper, steel, plastic, etc. Polishing, painting, sandblasting, plating, anodizing, powder coating, and more finishing services bring better surface quality for your parts. Our precision stamping crafts and services provides durable and affordable sheet metal components that meet your specifications for automotive, medical, aerospace, electronics, food, construction, security, marine, and more industries. Fast to send your inquiry or submit your drawings to get a free quote in the shortest time.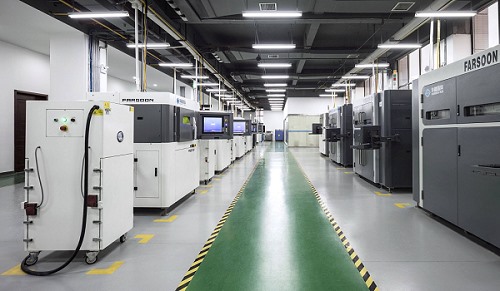 Why Choose Custom 3D Printing Services at Tuofa?
● Efficient Sheet metal fabrication manufacturer for mass production rapid prototyping service
● Average 10 days turnaround time and 99.99% on-time delivery
● Multiple options of machining materials to meet specific properties
● Fast free quotation within 24 hours after inquiry
● Have High customer satisfaction and loyalty
● Rich design and manufacturing experience

If you are looking for quality sheet metal fabrication services near me, our low-cost custom metal fabrication will review the design, build your quote, assess the cost, and get your non-metal or metal fabrication parts into production orderly and efficiently.
As one of the best 3D printing manufacturers in China, Online custom 3D printing service for 100 CNC machines, making it an excellent choice for rapid prototyping and low to high volume production runs, instant 3D printing parts quotes, low-cost on-demand manufacturing, 30+ materials Perfect &10+ surface finishes for tolerances down to 0.005mm.
Instant 3D Printing Quote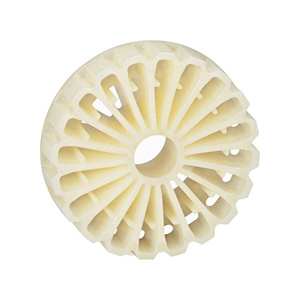 What is Meant by 3D Printing and What is Significant of 3D Printing
A kind of rapid prototyping technology, also known as additive manufacturing, is a technology that constructs objects by printing layer by layer based on digital model files and using adhesive materials such as powder metal or plastic.
3D printing, or additive manufacturing, is the construction of a three-dimensional object from a CAD model or a digital 3D model. "3D printing" can refer to a variety of processes in which material is deposited, joined or solidified under computer control to create a three-dimensional object, with material being added together (such as plastics, liquids or powder grains being fused together), typically layer by layer. You can also check our custom stamping service.
Advantages of 3D Printing Projects
Inexpensive but high-quality end-use 3D printing products.
3D printing custom parts have the advantages of being lightweight, saving metal materials, simple processing technology, reducing production cost, and saving production cost. You can also take a look on our precision machining parts.
Time-to-Market
3D printing allows ideas to develop faster. Being able to print a concept on the same day it was designed shrinks a development process from what might have been months to a number of days, helping companies stay one step ahead of the other.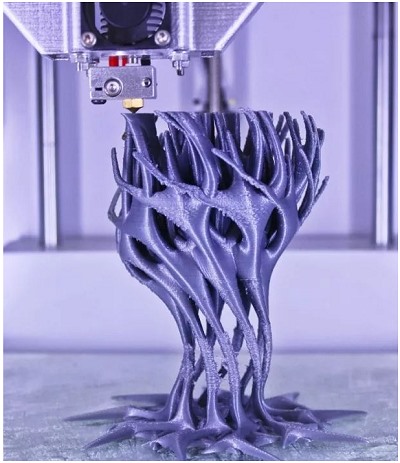 Save Money
Prototyping injection mould tools and production runs are expensive investments. The 3D printing process allows the creation of parts and/or tools through additive manufacturing at rates much lower than traditional machining.
Mitigate Risk
Being able to verify a design before investing in an expensive moulding tool is worth its weight in 3D printed plastic, and then some. It is far cheaper to 3D print a test prototype than to redesign or alter an existing mould.
Personalize It
With standard mass-production, all parts come off the assembly line or out of the mould the same. With 3D printing, one can personalize, customize a part to uniquely fit their needs, which allows for custom fits in the medical industries and helps set people to elaborate their idea in new world. You may also want to know about our CNC machined components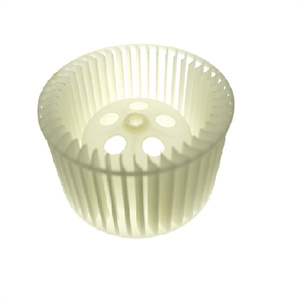 Quality Assurance Of Our 3D Printing Services
● Tuofa precision CNC machining shop has passed ISO9001 certification
● Inspection report included in every order
● Full dimensional inspection reports on request
● Material certifications and test reports available on request
● Batch inspection in concurrence with ISO285
● Strict NDA agreements with all buyers
● Low Cost On Demand Manufacturing, on-time delivery
3D Printing Project Materials Available at Tuofa
| | |
| --- | --- |
| Metal | Application of Metal |
| Aluminum; Aluminum 6061, Aluminum 5052 | Learn more about aluminum sheet metal |
| Copper; Copper 101, Copper C110, Copper 260 (Brass) | Learn more about copper sheet metal |
| Bronze; Bronze 220, Bronze 510 | Learn more about bronze sheet metal |
| Stainless steel; Stainless steel 301, Stainless steel 304, Stainless steel 316/316L | Learn more about stainless sheet metal |
| Steel; Steel 1018 (Low Carbon) | Learn more about steel sheet metal |
Available 3D Printing Post Processing
Surface finishes are applied after machining and can change the appearance, surface roughness, hardness, and chemical resistance of the produced parts. Check our all of our 3D printed metal parts.
| | |
| --- | --- |
| Name | Description |
| Sandblasting | The main function is to remove the dirt and rust on the workpiece surface, increase the adhesion of the workpiece surface and prepare for the subsequent surface treatment |
| Wire drawing | Let the material pass through the upper and lower sand belts and pull out traces on the surface of the material |
| Painting | Liquid baking paint and self-drying spray paint are suitable for some precision products |
| Products | Electroplating is to attach a layer of other metals on the surface of the material to increase the corrosion resistance of the metal and achieve a certain beautifying effect |
| Anodizing | A dense protective film is formed on the surface of the workpiece to increase the corrosion resistance of the workpiece Generally, there are two methods: chemical oxidation and anodic oxidation |
| Silkscreen printing | the process of silk screen printing various marks on the surface of materials |
3D Printing Design Standard
Compared with 3D printing shops, we have the experience and the right 3D printing services necessary to bring your idea to life.
This includes services like high tolerance and wide thickness range laser cutting, bending capabilities, precision machining services, and other post-processing options.
Dimension Detail

Tolerance

Edge to edge, single surface

+/- 0.005 inch

Edge to hole, single surface

+/- 0.005 inch

Hole to hole, single surface

+/- 0.005 inch

Bend to edge / hole, single surface

+/- 0.010 inch

Edge to feature, multiple surface

+/- 0.030 inch

Over formed part, multiple surface

+/- 0.030 inch

Bend angle

+/- 1°

By default, sharp edges will be broken and deburred. For any critical edges that must be left sharp, please note, and specify in your drawing.
Industry of Custom 3D Printing Projects
3D printing processing can be a cost-effective alternative to casting and machining. The process is also fast and produces minimal material waste. We can also do CNC machining on demand.
3D printing processing is widely used in industrial and consumer parts, as well as automotive, aerospace, energy, robotics and other professional industries.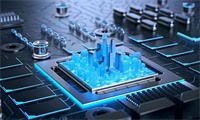 Electronic Industry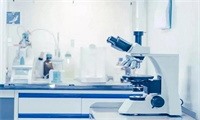 Medical Industry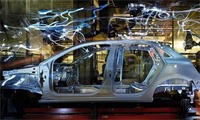 Automotive Industry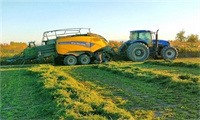 Agricultural industry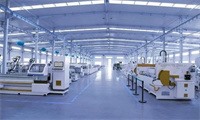 Machine tool industry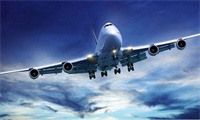 Aviation Industry
Gallery of 3D Printed Parts
We print rapid prototypes and low-volume production orders for customers in multiple industries. Deciding if 3D printed parts is right for your project is a complex decision with many factors to consider. Before you invest time and money in design or tooling, work with an experienced partner like Tuofa 3D printing manufacturer.
With 15 of experience and cutting-edge fabricating equipment and 5 axis machining service, Tuofa's will ensure the right material is used for your project and is manufactured with consistent quality and competitive pricing. Our experts are here to help you make the right choices for your products. Contact us to find out if 3D printing design is the right material for your project and learn how we can take your product to the next level. 3D printing processing can be a cost-effective alternative to casting and machining. The process is also fast and produces minimal material waste.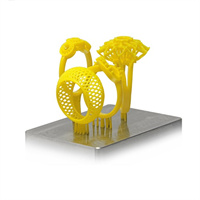 3D Printing design processing plastics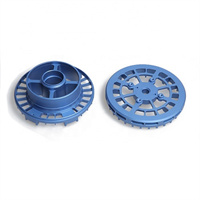 3D Printed project online custom parts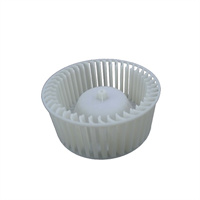 Order custom 3D printed parts online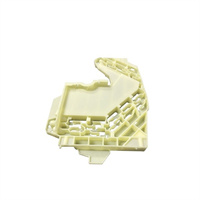 Custom industrial metal 3d printing Service
FAQ on 3D Printing Services
See more about the FAQ of processing and manufacturing services
How can I get a quotation from your company?
A: Send us an e-mail. To quote you as soon as possible, we need the following information:
Detailed drawings (Format: CAD/PDF/DWG/IGES/STEP)
Materials
Quantity
Surface treatment
Any special packaging or other requirements
Q: Can I get a sample for inspection? How soon can I get samples?
A: Depending on your specific project, it usually takes 5 to 10days. But, a single sample will charge a fee.
For batch production, we will provide free samples for inspection before mass production, but you are expected to pay the freight.
Q: How to enjoy the OEM services?
A: Usually, based on your design drawings or original samples, we give some technical proposals
and a quotation to you, after your agreement, we produce for you.
Q: Can you make machining parts based on our samples?
A: Yes, we can make measurements based on your samples to make
drawings for machining parts making.
Q: Is it possible to know how are my products going on without visiting your company?
A: We will offer a detailed production schedule and send weekly reports with digital pictures and
videos which show the machining progress.
Q: I want to keep our design secret, can we sign NDA?
A: Sure, we can sign NDA.
Q: What if I want a custom part but I can't draw?
A: We can also offer a design service as long as you tell us all your requirements.
Q: Whether small/big orders are allowed in your company?
A: Yes, welcome.