Sheet Metal Materials Guide
Are you looking for the best materials to use in your sheet metal fabrication projects? Look no further! Our Sheet Metal Fabrication Materials Guide will provide you with comprehensive information on all of the different types of metals and plastics that are available, their properties and advantages, as well as cost considerations. This guide is a must-have resource for anyone who wants to ensure they're using the right material for their project while also keeping costs down. Get your copy today and start fabricating with confidence!
Custom Sheet Metal Fabrication Materials
Aluminum
Aluminum is a highly ductile metal, making it easy to machine. The material has a good strength-to-weight ratio and is available in many types for a range of applications.
Price: $$
Lead Time: < 10 days
Wall Thickness: 0.75 mm
Tolerances:±0.125mm (±0.005″)
Max part size: 200 x 80 x 100 cm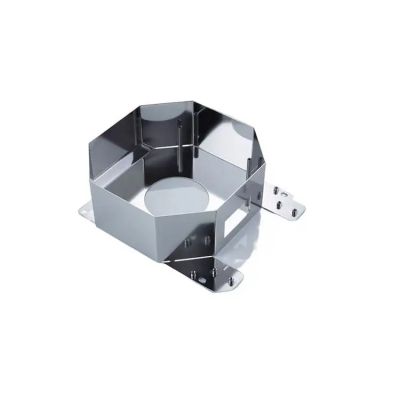 Copper
Copper displays excellent thermal conductivity, electrical conductivity and plasticity. It is also highly ductile, corrosion resistant and can be easily welded.
Price: $$$
Lead Time: < 10 days
Wall Thickness: 0.75 mm
Tolerances: ±0.125mm (±0.005″)
Max part size: 200 x 80 x 100 cm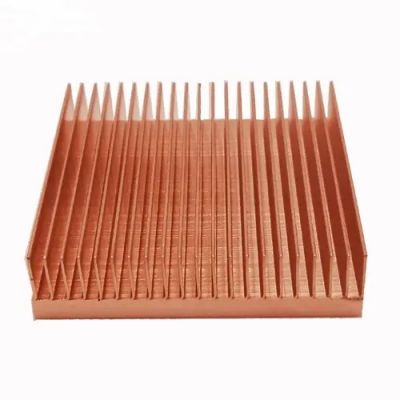 Brass
Brass has desirable properties for a number of applications. It is low friction, has excellent electrical conductivity and has a golden (brass) appearance.
Price: $$$
Lead Time: < 10 days
Wall Thickness: 0.75 mm
Tolerances: ±0.125mm (±0.005″)
Max part size: 200 x 80 x 100 cm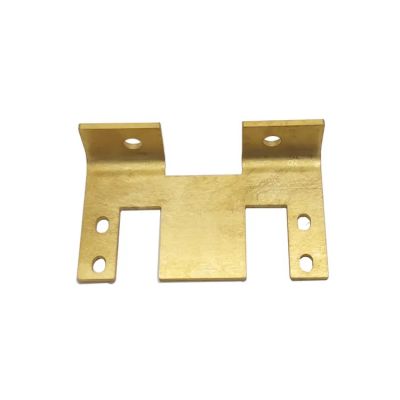 Stainless Steel
Stainless steel is the low carbon steel that offers many properties that are sought after for industrial applications. Stainless steel typically contains a minimum of 10% chromium by weight.
Price: $$
Lead Time: < 10 days
Wall Thickness: 0.75 mm
Tolerances: ±0.125mm (±0.005″)
Max part size:200 x 80 x 100 cm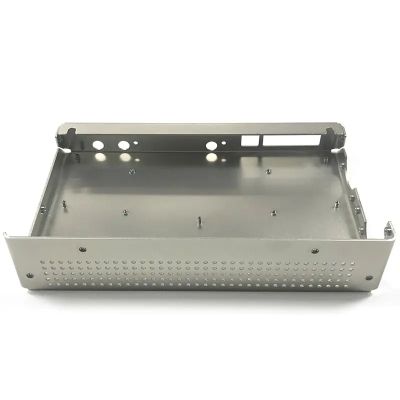 Steel
Steel parts can improve the performance of the product, enhance its tensile capacity, easy to form, and not easy to deform. It is widely used in automobile, electronics, construction and other industries.
Price: $$$$$
Lead Time: < 10 days
Wall Thickness: 0.75 mm
Tolerances: ±0.125mm (±0.005″)
Max part size: 200 x 80 x 100 cm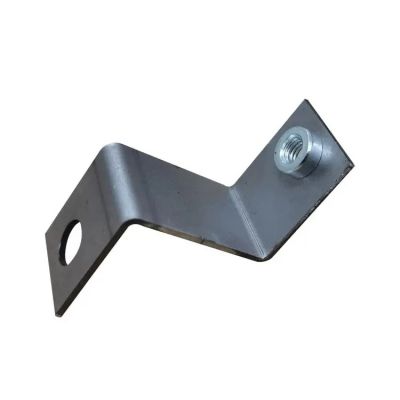 Custom Metal Fabrication Parts

Durability
Sheet metal parts are highly durable and can withstand extreme temperatures, pressure, and wear over time. This makes them ideal for applications such as automotive components or industrial machinery that require long-term performance.

Cost Efficiency
Custom sheet metal parts are often cheaper than other alternatives due to their low material costs and the fact that they typically require fewer manufacturing operations compared to machined or 3D printed components.

Versatility
Sheet metal fabrication offers a wide variety of design possibilities due to its ability to be formed into complex shapes with intricate details using processes such as laser cutting, stamping, bending, and welding. This makes it ideal for creating custom parts with unique features.
Try Tuofa Now!

Tuofa Engineer Support Team - Real human quotes are more accurate than software quotes
Precision Sheet Metal
Precision sheet metal fabrication is the process of shaping and cutting sheet metal into complex shapes with exact dimensions. It typically involves processes such as laser cutting, stamping, bending, and welding to create parts with intricate details that are used in a variety of industries including automotive, aerospace, medical device manufacturing and more. Precision sheet metal fabrication can also be done using computer numerical control (CNC) machines which allow for greater accuracy and consistency throughout the production process.
Proper Use of Sheet Metal Gauges
Sheet metal gauges are used to determine the thickness of sheet metal in relation to its weight. The higher the gauge number, the thinner and lighter the material will be. Common gauges for aluminum include 0.032" (20 ga.), 0.040" (18 ga.) and 0.050" (16 ga.). For steel, common gauges range from 7-12; with 12 being the thinnest and most lightweight option available. Knowing which gauge is best suited for a particular application can help save time and money by ensuring that only materials with appropriate properties are used while also avoiding unnecessary waste due to over-ordering or under-ordering of materials.
Tuofa Precision Sheet Metal Shop provides online engineering customer support for your parts, 2D and 3D drawing design, and manufacturing questions. Assist in reviewing project plans; this includes case-by-case suggestions to help you reduce costs early on in the design process. 100 machines for online custom sheet metal parts, making it an excellent choice for parts prototype design and low to high-volume production runs, instant sheet metal quotes, on-time delivery, 100+ materials and 20+ surface finishes for tolerances down to 0.01mm.
Precision Sheet Metal Service Quote
People Also Ask
How do you select materials in sheet metal fabrication?

1. Strength: The strength of the material will determine how much force it can withstand before breaking or deforming.

2. Corrosion Resistance: Some materials are more resistant to corrosion than others, which is important for applications that may be exposed to harsh environments over time.

3. Cost: It's important to consider cost when selecting sheet metal materials as some metals and alloys can be more expensive than others depending on their properties and availability in the market.

4. Machinability/Weldability: These factors refer to a material's ability to be machined (e.g., drilled, cut) or welded without cracking or breaking due its hardness, tensile strength, ductility, thermal conductivity and electrical conductivity.

5. Finishing Processes: The type of finishing processes required after fabrication will also determine which materials are suitable for the job (e.g., anodizing or powder coating).



Tensile strength properties of aluminum VS stainless steel

Aluminum has a tensile strength of about 60,000 psi (pounds per square inch), while stainless steel has a tensile strength of about 80,000 psi. Both materials are strong and durable, but aluminum is lighter in weight and more malleable than stainless steel. Aluminum also offers better corrosion resistance than stainless steel in most environments. However, if the application requires superior mechanical properties or increased heat resistance then stainless steel may be the better choice.



What are the different types of sheet metal material?

The most common types of sheet metal are cold rolled steel, hot rolled steel, galvanized steel, stainless steel, aluminum alloy and copper. Each type has its own unique properties that make it better suited for certain applications than others. For example, cold rolled steel is more malleable than hot rolled and offers superior surface finish, while galvanized is corrosion-resistant and ideal for outdoor use. Stainless steel provides excellent heat resistance but is expensive compared to other materials; meanwhile aluminum is lightweight yet strong and can be used in many different industries.



Is there any way of homogeneously coloring sheet metal?

Yes, there are several ways to homogeneously color sheet metal. The most common methods include powder coating, anodizing and painting.

1. Powder coating is a process in which a dry powder material is electrostatically applied to the surface of the metal and then baked on at high temperatures for a durable finish that can be achieved in almost any color.

2. Anodizing involves immersing the part in an electrolytic bath where it forms an oxide layer on its surface; this layer can be dyed with different colors depending on the desired result.

3. Painting is another option but may not provide as long lasting results as powder coating or anodizing due to wear over time.



Online Sheet Metal Materials Resources