Custom Auto Parts & Accessories for Rapid Prototyping and Production
The production dilemma of small-volume, complex, robust automotive components is about to change. Tuofa's 3D printing services take full advantage of rapid prototyping, where the automotive industry manufactures parts without limitations on complexity, and larger, simple-type parts pieces are machined with CNC machining and sheet metal manufacturing. In this way, your prototype parts and mass production complement each other and process in tandem, improving the efficiency of production and ensuring quality.
Why Do Automotive Parts Manufacturing Use Tuofa?

Tag Management
Combined with the production process characteristics of automotive parts, barcode / 2D code / RFID technology into it, to achieve the label management of raw materials, semi-finished products, finished products, equipment, personnel, storage location, packaging, etc.

Lean Manufacturing
The goal of auto parts is the manufacture and application of high-performance parts, and for the mass production of auto parts, Tuofa Machinery designers consider the impact of additive manufacturing process on material and assembly costs and overall value, including brand and customization capabilities .

Employee Support
According to Tuofa's 17 years of automotive manufacturing experience, in order to maximize expertise and better serve customers, Tuo regularly conducts training and learning for employees to ensure that your project gets the perfect solution and achieve high ROI for you.
Try Tuofa Now!

A car has about more than 10,000 parts, each part is processed through different processes to form, so you want to know about the auto parts processing process?

Tuofa introduces you to the automotive parts processing process analysis, hope you like.

Tuofa Engineer Support Team - Real human quotes are more accurate than software quotes
What Materials Work Best for Custom Auto Parts & Accessories?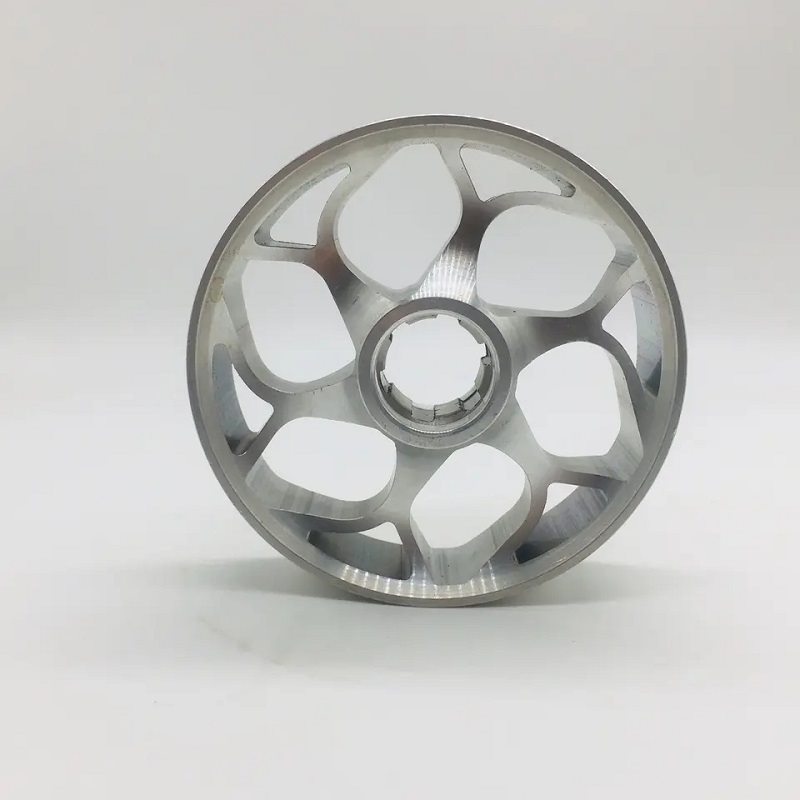 Steel or stainless steel: can be used to manufacture suspension system parts with corrosion, wear and impact resistance.
Aluminum alloy: can be used to manufacture radiators, oil caps, exhaust pipes, wheels, with light mass, low density, high thermal conductivity and low price.
Low carbon alloy or low carbon steel: can be used to manufacture valves and cylinder liners, with high strength and crack resistance.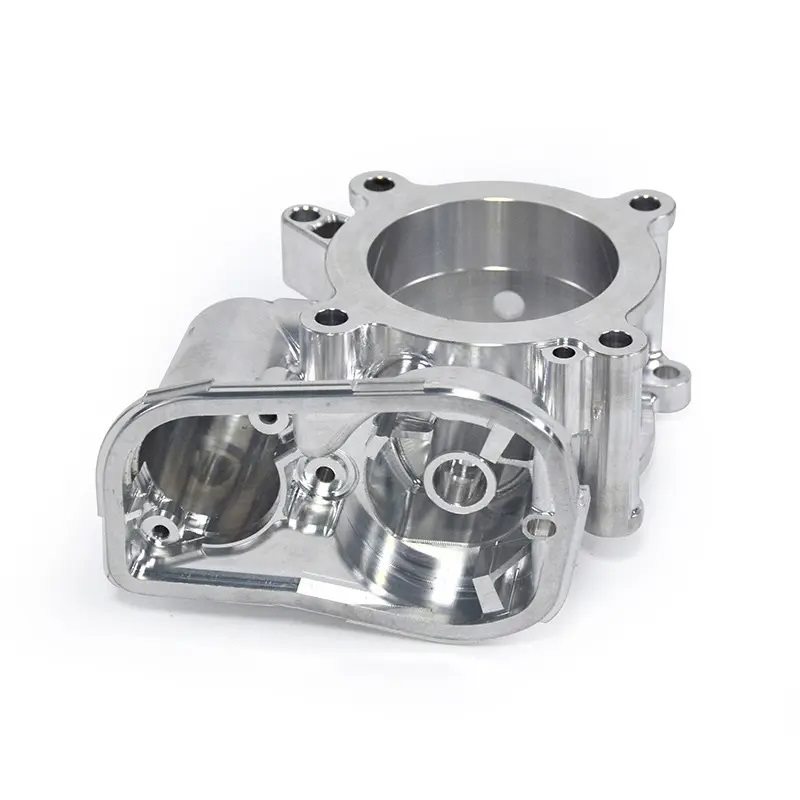 PTFE: has excellent corrosion resistance, insulation and lubricity. Used in the manufacture of insulators for electronic components.
PE: Good heat resistance and excellent sealing performance. Used in the manufacture of fuel tanks and ventilator ports of automobiles, seat trim covers
PVC, PC, PU, ABC: With high density and strength, it is suitable for making engine cooling grille, inner window frame and instrument panel of automobiles.
Auto Parts Applications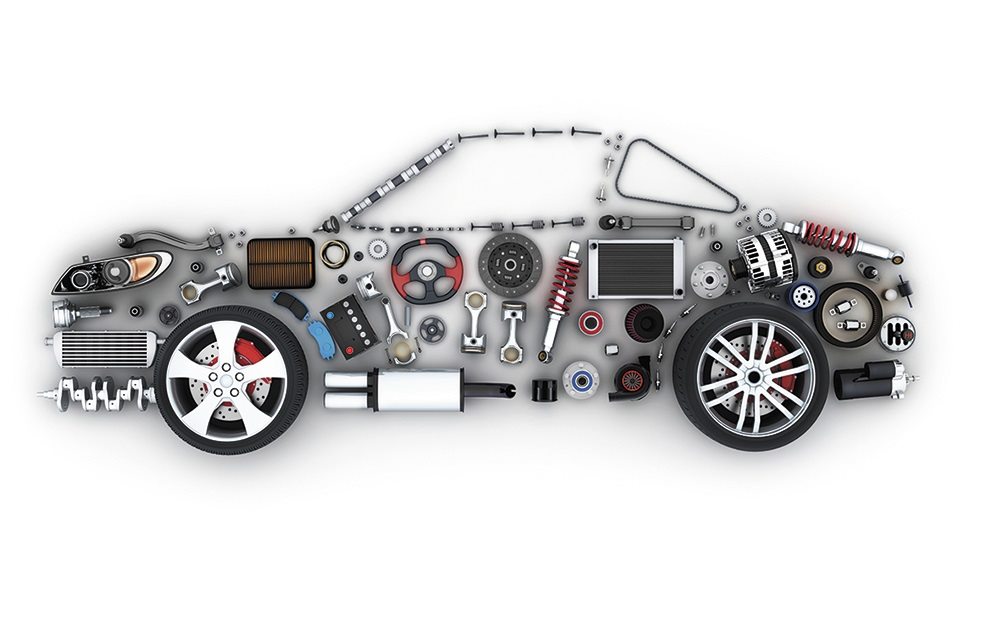 At Tuofa, engineers are putting higher demands on the R&D capability, production process and product performance of auto parts.
The rapid prototyping technology and equipment mastered by Tuofa can quickly manufacture products with high precision, good surface quality, and high fineness according to the detailed demands made by customers.

Standard Fasteners

Bushings

High-pressure Seals

Mounting Plates

Valves

Shafts
Manufacturing Capacity of Automotive Industry
Our mechanical engineers fully understand the properties and characteristics of various raw materials to arrive at the most cost-effective design solutions, so that the optimal performance of materials and equipment can be realized.
Our mechanical engineers have extensive experience in manufacturing custom parts for hybrid electric vehicles (HEVs), pure electric vehicles (BEVs, including solar vehicles), fuel cell electric vehicles (FCEVs), and conventional vehicles.
Custom Automotive Component Quote
Gallery of Auto Parts
---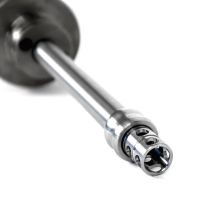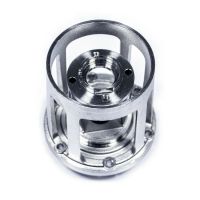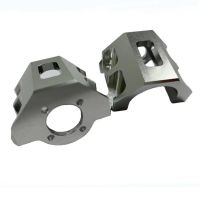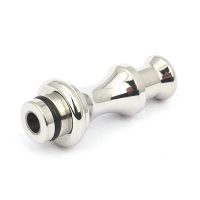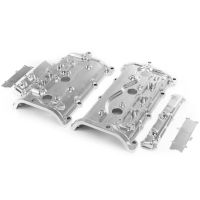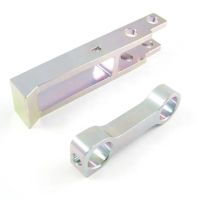 How does Tuofa Innovate Auto Parts Manufacturing?
For 17 years, Tuofa's inspection shop has been improving the quality inspection standards of automotive parts, and our machinists strive to improve the production process to enhance the working performance of parts and extend their service life.

Reasonable Price
No need to struggle with high quotes from outsourcing companies, Tuofa offers competitive pricing for your project, and the latest 3D printing technology and CNC 5-axis equipment can create higher efficiency. Help automotive companies reduce production costs and unnecessary expenses.

Improving parts performance
Understanding your specific needs and requirements for parts performance, we design parts that are unique to you in terms of the complex environment in which they are used, the drive system and the way they operate. Ordering quality parts can help improve engine performance, making them more powerful, quieter and more fuel efficient.

Rapid Manufacturing Capability
Choose Tuofa. You don't have to worry about long waits for parts, Tuofa's prototyping services produce quality parts quickly and within a day. With over 100 machines available 24/7 for volume production, you can work with the best machinists in Shenzhen, China to help you create new products and manufacture them in volume.

Make Innovative Ideas
With the massive growth of the electric vehicle market, no one wants to get out of this era of vehicle electrification. Our automotive engineers have enough experience to come up with novel ideas to improve your automotive industry solutions and increase the efficiency of energy saving and emission reduction. Effectively improve the functionality of your vehicle to make it more durable, strong and safe.
People Also Ask
What you should know about custom auto parts?

1. Design: A car undergoes a complex design before it is produced.

2. Stamping: The metal plates are processed into parts of the required shape by machine tools such as punching machines.

3. Welding: the parts are precisely joined together by welding machines to form complete parts.

4. Assembly: Tighten and assemble the parts to the car body, and correct the key performance parameters.

5. Test: Test the exhaust gas purification, information system function and other performance indicators to ensure product quality.

6. Packaging: Pack the finished car and ship it to the factory.



Top 4 Automotive industry trends in 2023

1. New energy vehicle and EV market continues to surge, but growth rate slows.

2. Plug-in hybrid to be biggest growth driver for new energy vehicles in 2023.

3. Subscription model for connected car services could be a challenge.

4. Advanced Driver Assistance Systems (ADAS) are an essential part of driverless cars and are currently the point of innovation providing real value to the entire vehicle system.



What you should know about auto parts?

1. Complexity of auto parts: Every car is made up of nearly 30,000 parts, and only when every part works correctly can a car drive properly, safely and economically.

2. Get the right auto parts: Get OEM (original equipment supplier) or aftermarket components made for your specific make and design of car.

3. Service Guarantee: Make sure you review and understand any service guarantees or warranties that come with your auto parts before you buy.

4. Storage: Always store auto parts in a cool, dry place and out of direct sunlight to ensure they last longer.