Brass CNC Machining
Brass is an alloy composed of 60%-70% copper and 30%-40% zinc. It has a beautiful yellow metal, good machinability and hardness. Brass CNC machining services are suitable for low-friction and complex components, such as valves, gears, bearings and locks, and can also be used to make some outdoor components.
Brass materials have been widely used in the electrical industry, instrumentation industry, shipbuilding industry and machinery manufacturing industry.
Advantages of Brass Parts

Physical Properties
Brass is an anti-magnetic material with excellent electrical and thermal conductivity.

Processing properties
Brass and some copper alloys have good plasticity and can be easily cold or hot formed.

Mechanical properties
Excellent friction reduction and wear resistance, high elastic limit and fatigue limit.

Beautiful Color and Luster
Like precious metal gold, it has its own element of warmth and is easier to integrate into products.
Brass Mechanical Properties

Brass Block Processing

Brass Wire Processing

Types of Brass

Tensile Strength

Elongation

Tensile Strength

Elongation

MPa

(%)

MPa

(%)

Brass 210

> 265

> 4

Brass 260

> 390

> 12

Brass 268

> 370

> 15

> 355

> 18

Brass 270

> 390

> 325

> 18

Brass 360

> 450

> 8

420-600

Brass C3770

> 450

> 8

390-590
CNC Machining Brass Service
We offer CNC machining services for numerous brass materials including 210、230、260、270、370、3770. When it comes to custom parts, we can also accommodate any brass grades you specify
210 Brass
Characteristics
They are commonly used for cutting, extruding, deep drawing and forming products.
Uses of Brass
Used as conduits, condensation pipes, radiator pipes, heat sinks, automobile water tank belts and conductive parts in machinery manufacturing.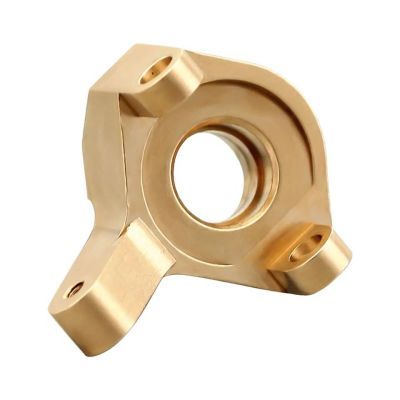 230 Brass
Characteristics
This aluminum alloy has high strength and excellent machinability for applications with high operating temperatures, such as aircraft structures, vehicle frames and machine parts.
Uses of Brass
Used for condensation and heat dissipation pipes, siphon pipes, serpentine pipes, and cooling equipment parts.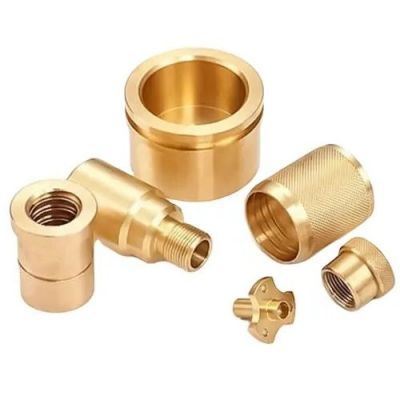 260 Brass
Characteristics
with good formability and high strength, it is particularly suitable for applications requiring high strength and lightweight construction, such as aerospace and automotive components, and is also used in the manufacture of landing bars and aircraft wings.
Uses of Brass
For complex cold and deep drawn parts, such as radiator shells, conduits, bellows, gaskets, etc.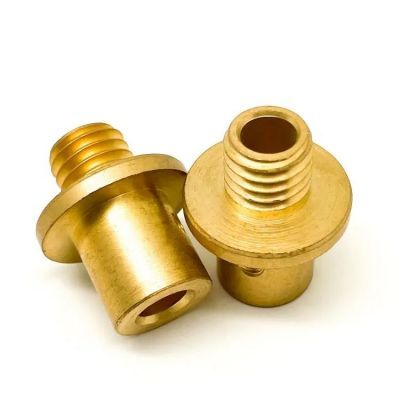 270 Brass
Characteristics
Between C2680 and C2800, the price is cheaper than C2680, and can withstand cold and hot pressure processing well.
Uses of Brass
Used in hardware, daily necessities, small springs, screws, rivets and mechanical parts.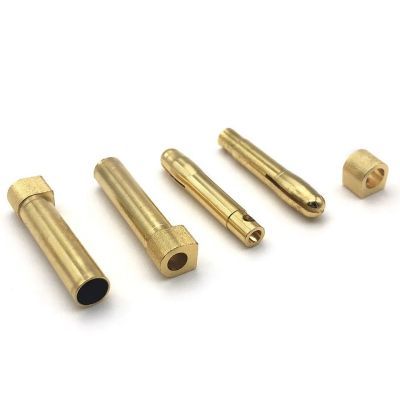 360 Brass
Characteristics
Leaded brass has excellent machinability and high friction reduction properties.
Uses of Brass
It is used for watch and clock construction, automotive tractor parts and machine parts.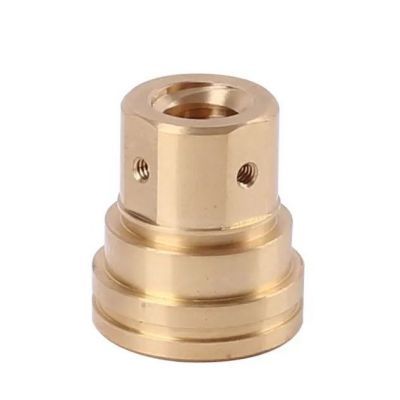 C37700 Brass
Characteristics
High corrosion resistance, excellent surface finish and high tensile strength.
Uses of Brass
Typical applications include valve bodies, hardware, fittings and various brass forgings.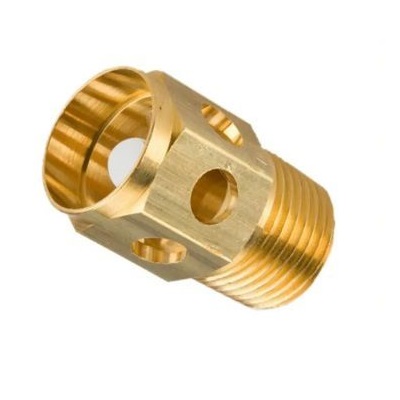 Try Tuofa Now!
Are you looking for a reliable partner for brass processing? From prototyping to production, get excellent results every time with Tuofa's fast and efficient brass CNC machining services!
Bronze Surface Finishes for CNC Machined Parts

Brass bright cleaning: mainly is the copper surface stains, impurities, spots, oil stains and other dirt after thorough cleaning, restore the copper itself bright color.

Brass passivation: because copper is an active metal, in a humid or special environment, especially easy to oxidation of long spots, and even the phenomenon of copper green. Copper passivation can effectively protect the surface of copper parts.

Brass anodizing: copper parts as an anode, using electrolytic method to form oxide film on its surface.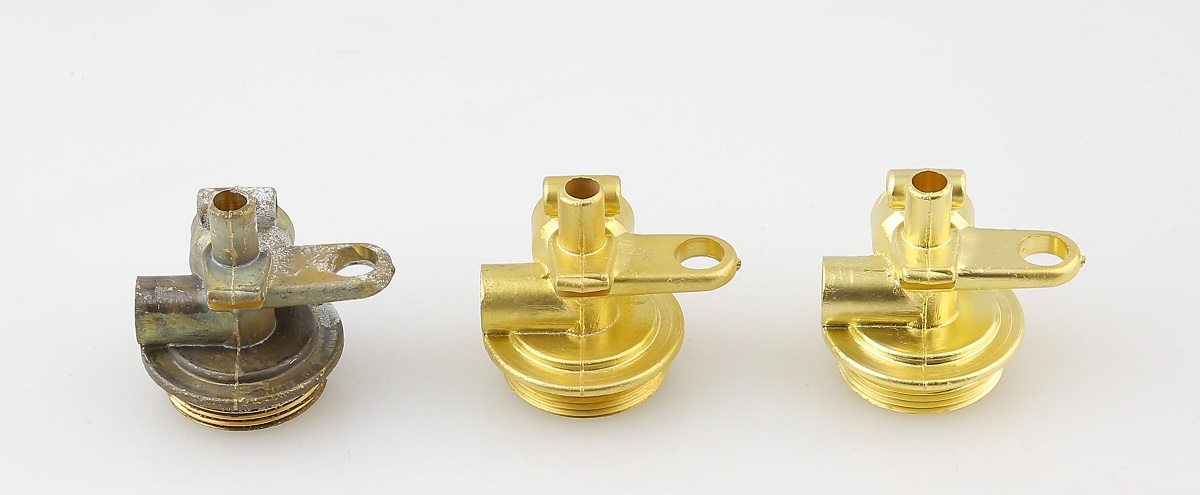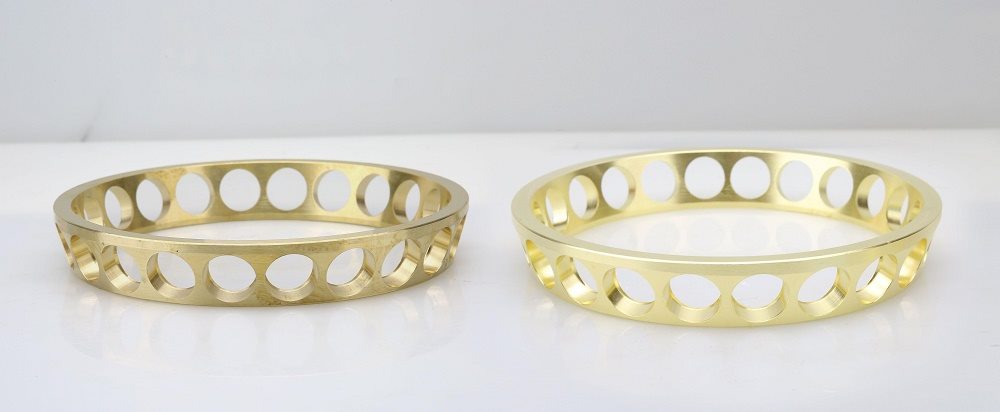 Brass plating: plating can enhance copper corrosion resistance, increase hardness, prevent abrasion, improve electrical conductivity, smoothness, heat resistance and surface aesthetics.

Brass chemical polishing: the copper parts directly immersed in the copper chemical polishing solution, so that they quickly reach a bright as new beautiful color, while quickly remove the surface oxides, the surface dimensions will be changed accordingly.
For the past 17 years, in our custom brass CNC machining services, we have been dedicated to helping our customers meet their final delivery and keeping you ahead of your competitors.
Find out why Tuofa Shenzhen, China is the top choice for custom brass machining services and experience the difference working with our team of professionals makes.
Custom Brass Products Quote
The Best Method of Brass Milling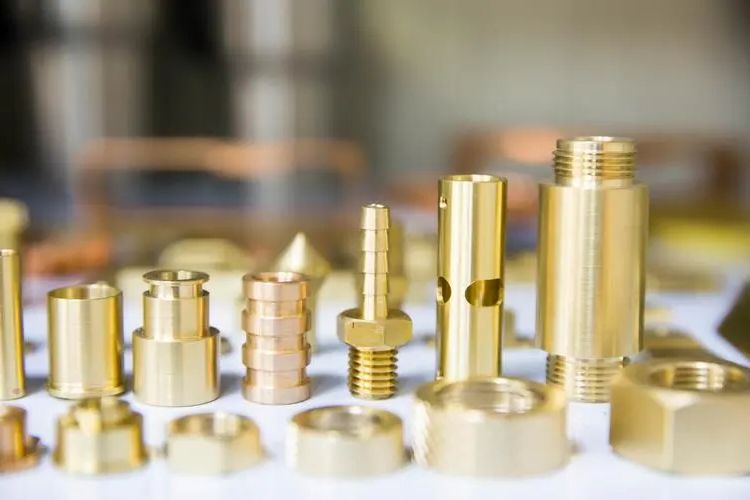 Setting Feed Rate
The feed rate is the speed at which the cutting tool engages the workpiece. Therefore, it is important to set the correct feed rate before machining brass parts, as it affects the quality, service life and surface finish of the brass part.

Design for manufacturability
Prior to machining brass, design requirements and specifications must be organized that will help achieve the functionality of the brass part. This includes reducing the number of part setups, dimensional checks and preventing deep cavities with small radii.

Reliable Tooling
Many brass sheets are machined softer than aluminum and steel of equivalent strength. This can lead to insert shaping and tool wear. Therefore, it is important to choose the right tool material. High speed steel is a suitable tool material for CNC machined brass.
People Also Ask
How hard is it to machine brass?

Brass is easy to machine, especially with copper alloys that have added lead, bronze is more difficult to machine than brass.

Note that brass is extremely heat deformed and shrinks very much from thermal expansion and contraction. brass is a soft metal, too much clamping force and unreasonable fixtures can lead to deformation.



Does brass machining a good bushing?

The application range of bushings is wide and varied. When custom CNC machining services and wanting to select the bushings suitable for the project needs, you must first consider the purpose of using the bushings and select different materials for the bushings according to different application scenarios.

The main consideration in the selection of machining bushing material is the temperature resistance, wear resistance, stability, weight and price of the bushing.

Compared with aluminum, brass bushings are more stable and have higher temperature resistance. Moreover, it is not easy to produce debris and has excellent ability to bear axial and radial loads, which can realize high precision linear and rotary movements.