Leading Prototyping Machining Service | Fast, Precise, and Reliable

Oct 28,2023

In the world of modern manufacturing and product development, CNC machining plays a pivotal role, especially when it comes to prototyping. Prototyping is an essential step in product development, enabling designers and engineers to test their ideas and concepts before moving forward with full-scale production.
In this article, Tuofa CNC machining parts manufacturer will delve into the fascinating realm of CNC machining and explore its significance in the prototyping process. We will discuss the benefits and disadvantages, key considerations before starting, the CNC machining process, types of CNC machines used for prototyping, common materials employed, and how various industries benefit from prototype CNC machining. Additionally, we will provide tips for selecting a suitable prototype CNC machining service for your project. Let's embark on this journey into the world of precision and innovation.
Quick View of Article Content
Rapid Prototype Machining Definition
Benefits of Prototype CNC Machining
Pros and Cons of Prototype Machining Service
Common Materials for Prototype Machined Parts
Prototype CNC Machining for Various Industries
Tuofa CNC Machining Parts Manufacturer Integrate CNC Prototypes into Your Project
Rapid Prototype Machining Definition
Rapid prototyping machining, also known as rapid CNC machining, is a cutting-edge manufacturing technique used in product development and design processes. It involves the swift creation of functional prototypes or low-volume production parts with a high degree of precision. Here are the key aspects of rapid prototyping machining: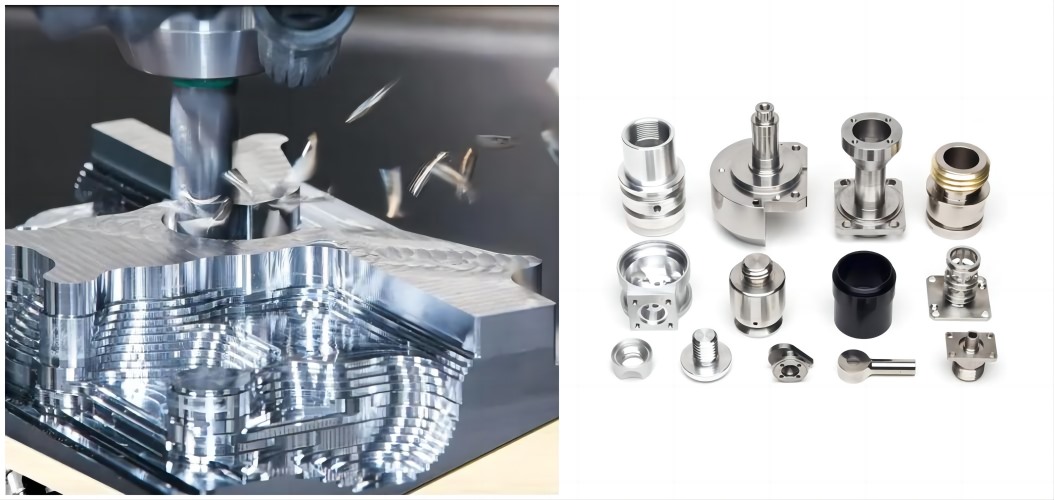 Brief Explanation of CNC Machining
Before we delve into the importance of CNC machining in prototyping, it's essential to understand what CNC machining is. CNC, which stands for Computer Numerical Control, refers to the automated control of machining tools by means of a computer. This technology allows for precise and consistent manufacturing processes, making it an integral part of modern industrial production.
Importance of Prototyping in Product Development
Prototyping is the art of creating a scaled-down, functional model of a product before moving into mass production. This stage allows designers to test and evaluate their concepts, iterate on designs, and make necessary adjustments. Prototyping reduces the risk of errors and can save both time and money in the long run.
The Role of CNC Machining in Prototyping
CNC machining has revolutionized the prototyping process. Its precision, speed, and versatility make it an ideal choice for creating prototypes in various industries. The following sections will elaborate on the benefits, disadvantages, key considerations, the CNC machining process, types of CNC machines, materials used, and the industries that benefit from CNC prototyping.
Benefits of Prototype CNC Machining
Precision and Accuracy
One of the standout advantages of using CNC machining for prototyping is its unparalleled precision and accuracy. CNC machines can produce intricate, complex parts with tight tolerances, ensuring that the prototype closely matches the final product.
Faster Turnaround Times
CNC prototyping significantly reduces the time required to create prototypes. With automated processes, it's possible to produce multiple iterations quickly, allowing for faster product development cycles.
Cost-Effective Prototyping
CNC machining can be cost-effective for prototyping, particularly when compared to traditional manufacturing methods. The ability to create prototypes with minimal material waste and high efficiency makes CNC a budget-friendly choice.
Design Validation and Iteration
The iterative nature of product design often necessitates multiple prototypes. CNC machining enables designers to create and test variations of a product efficiently, leading to better design validation and improvements.
Material Versatility
CNC machines can work with a wide range of materials, from metals like aluminum and steel to plastics such as ABS and nylon. This versatility allows for the exploration of different material options during the prototyping phase.
Pros and Cons of Prototype Machining Service
| | | |
| --- | --- | --- |
| Aspect | Advantages | Disadvantages |
| Precision | High precision, ensuring accurate prototypes. | Initial setup and programming can be complex. |
| Speed | Fast production of prototypes. | May not be cost-effective for low volumes. |
| Repeatability | Consistency in replicating prototypes. | Maintenance of CNC machines can be costly. |
| Complex Geometries | Ability to create intricate prototype designs. | Limited to the machine's geometric capabilities. |
| Materials | Suitable for various materials (metals, plastics). | Material waste in the machining process. |
| Automation | Automation reduces the need for manual labor. | Requires skilled operators for programming. |
| Customization | Customizable for specific prototype requirements. | Not ideal for rapid changes in design. |
While CNC machining offers numerous advantages, it's essential to be aware of its limitations. Some disadvantages include the initial setup time, the need for skilled operators, and the potential high cost of CNC equipment.
Key Considerations Before Starting
Material Selection
Choosing the right material is critical for successful prototyping. Factors such as material strength, durability, and suitability for the intended application should guide your choice.
Design and CAD/CAM Preparation
Well-prepared CAD (Computer-Aided Design) and CAM (Computer-Aided Manufacturing) files are essential for the CNC machining process. Ensuring your design is ready for CNC machining is crucial for a successful prototype.
Tolerances and Surface Finish
Clearly define the required tolerances and surface finish for your prototype. This information is vital for ensuring that the prototype meets your design specifications.
Prototype Quantity
Determine the number of prototypes you need. CNC machining can efficiently produce single prototypes or small batches, making it suitable for various project sizes.
The CNC Machining Process
The CNC machining process involves the use of automated machinery to create precise and complex parts from various materials. Here is an overview of the CNC machining process:
Step 1: Programming
The CNC machining process begins with programming. The CAD design is translated into G-code, a language understood by CNC machines. This code directs the machine's movements and operations.
Step 2: Machine Setup
Once the program is ready, the CNC machine is set up. This includes securing the material, tool changes, and configuring machine settings.
Step 3: Machining
Machining is the core of the process, where the CNC machine precisely cuts, drills, or shapes the material based on the programmed instructions.
Step 4: Quality Control
Quality control is crucial to ensure the prototype meets the design specifications. Measurements, inspections, and tests are performed at this stage.
Step 5: Post-Processing
Post-processing involves any necessary finishing touches, such as surface treatments or assembly, to complete the prototype. You can refer to our success in surface treatment
Types of CNC Machines for Prototyping
If you have needs for prototype customization projects, China Tuofa can provide a variety of machining process solutions. A few examples of the types of CNC machines used in prototyping are explained below. Each machine has its specific capabilities and is suitable for different materials and applications. The choice of machine depends on the requirements of the prototyping project.
CNC Milling Machines
Milling machines are commonly used for CNC prototyping. They are versatile and can produce a wide range of CNC milling parts with high precision.
CNC Lathe Machines
Lathe machines are used for creating cylindrical or rotational parts. They are crucial in various industries, including automotive and aerospace.
Multi-Axis Machining
Multi-axis machining offers greater flexibility in creating complex shapes and designs. It is particularly useful in industries with intricate component requirements.
CNC Plasma Cutter
This machine uses a high-velocity jet of ionized gas to cut through electrically conductive materials. It is commonly used in prototyping for cutting metal and producing intricate shapes.
CNC Waterjet Cutter
This machine uses a high-pressure stream of water mixed with abrasive materials to cut through a wide range of materials. It is commonly used in prototyping for cutting hard materials like metal, stone, and glass.
CNC Router
This machine is primarily used for cutting and shaping wood, plastic, and other softer materials. It is commonly used in prototyping for creating intricate designs and patterns.
CNC Waterjet Cutter
This machine uses a high-pressure stream of water mixed with abrasive materials to cut through a wide range of materials. It is commonly used in prototyping for cutting hard materials like metal, stone, and glass.
Common Materials for Prototype Machined Parts
There are several common materials used for prototype machined parts. These include:
Metals (Aluminum, Steel, Titanium)
Metals are often chosen for their strength and durability. Aluminum, steel, and titanium are popular choices for a wide range of applications.
Plastics (ABS, Nylon, PEEK)
Plastics offer versatility and are lightweight. Materials like ABS, nylon, and PEEK are commonly used in prototype CNC machining.
Composite Materials
Composite materials, combining different substances, can offer unique properties for specific applications.
Prototype CNC Machining for Various Industries
Prototype CNC machining is widely used across various industries for the development and testing of new products. Some of the industries that commonly utilize prototype CNC machining include:
Aerospace
The aerospace industry relies on CNC prototyping for lightweight and high-performance components, ensuring safety and efficiency in aircraft and spacecraft.
Automotive
In the automotive sector, CNC machining is used for creating precise engine parts, interior components, and exterior body elements.
Medical Devices
CNC prototyping plays a crucial role in the development of medical devices, ensuring accuracy and reliability in critical healthcare equipment.
Electronics
Electronic components require precise and intricate parts, making CNC machining a natural choice for the electronics industry.
Consumer Products
Prototyping is essential for designing consumer products, from gadgets to household items. CNC machining helps bring innovative products to market quickly.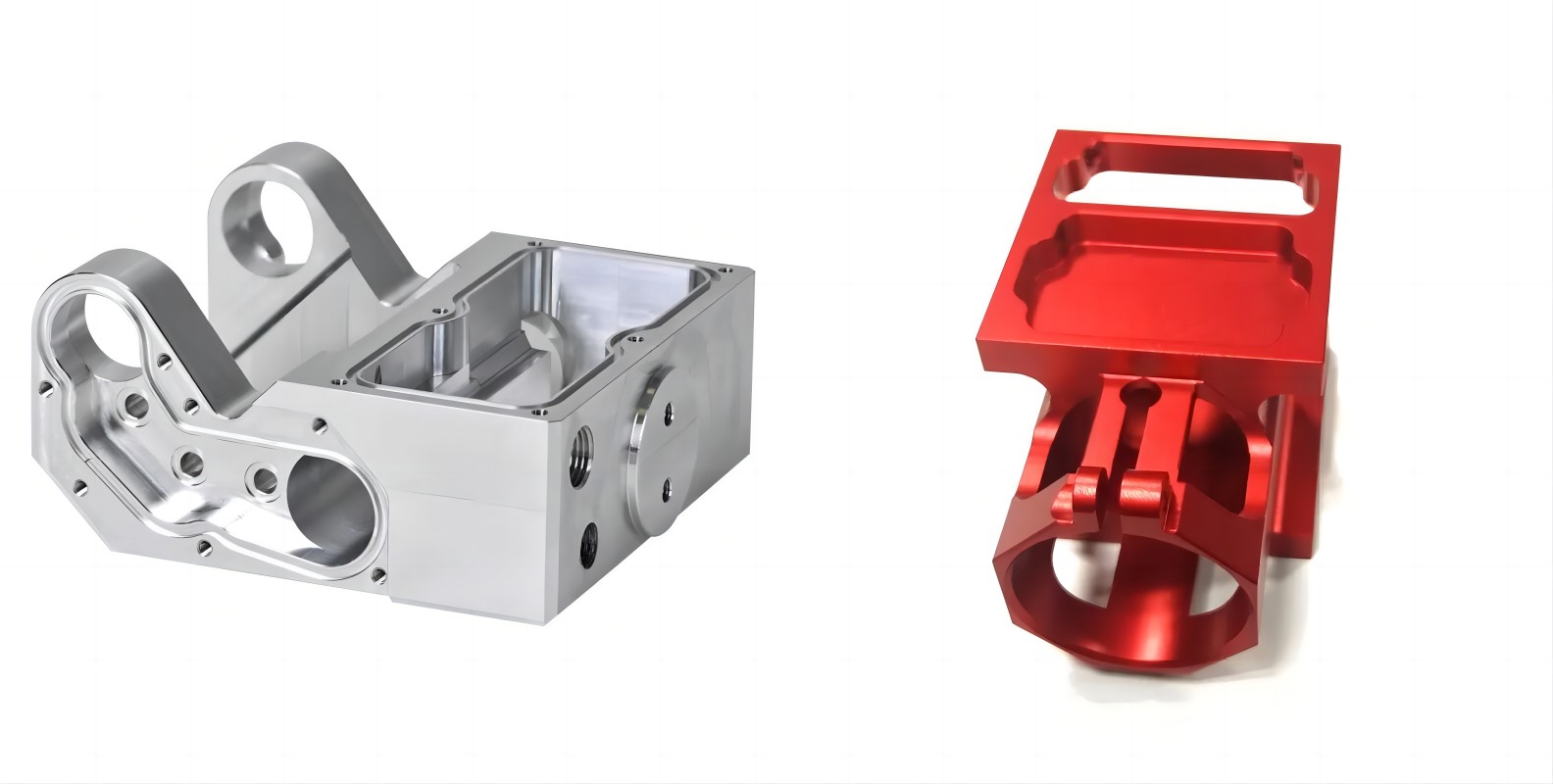 Tips for Choosing a Prototype CNC Machining Service
When choosing a prototype CNC machining service, there are several important factors to consider. Here are some tips to help you make an informed decision:
Experience and Expertise
Select a CNC machining service with a proven track record in prototype manufacturing. Experience and expertise are invaluable in achieving high-quality results.
Equipment and Technology
Ensure that the service provider has up-to-date CNC machines and technology to meet the demands of your project.
Quality Assurance
Quality assurance processes should be in place to guarantee that your prototypes meet the necessary specifications and standards.
Lead Times
Consider the lead times provided by the service. A balance between speed and quality is essential for successful prototyping.
Pricing Structure
Request a clear pricing structure to align with your budget and project requirements. Transparency in pricing is essential.
Precision Prototyping Machining of Conclusion
In conclusion, CNC machining has become the cornerstone of the prototyping process, offering precision, speed, and versatility that are unmatched by traditional methods. It has revolutionized product development across industries, from aerospace and automotive to healthcare and consumer goods. When choosing a CNC machining service for your prototyping needs, consider factors such as experience, equipment, quality assurance, lead times, and pricing. By leveraging CNC technology, you can bring your innovative ideas to life, validate designs, and embark on the path to successful product development. Welcome the future of precision and innovation with CNC prototyping.
Tuofa CNC Machining Parts Manufacturer Integrate CNC Prototypes into Your Project
If you're ready to take your product development to the next level, consider collaborating with Tuofa Prototyping Machining Companies. With our expertise and state-of-the-art CNC machines, we can help you turn your concepts into reality. Contact us today and discover the power of CNC prototyping in shaping the future of your projects.
Looking for a leading prototyping machining service provider? China Tuofa cnc machining parts manufacturer offer fast, precise, and reliable services. With state-of-the-art CNC machining equipment and an experienced team, we can meet your needs for aerospace components, automotive parts, medical devices, and more. Our focus on quality control ensures the accuracy and quality of every part. Click to learn more about how our prototyping machining service can benefit your project. Contact our engineers [email protected]
FAQs
Why is CNC aluminum prototype service so popular
The popularity of CNC (Computer Numerical Control) aluminum prototype services can be attributed to several key factors:
Precision and Accuracy: CNC machines offer exceptional precision and accuracy in machining aluminum parts. This level of precision is crucial for prototyping where exact measurements are required.
Cost-Effective: While CNC machining can have upfront costs related to machine setup and programming, it is cost-effective in the long run. It reduces material waste, as CNC machines are highly efficient in material utilization.
Design Iteration: Prototyping often involves multiple iterations and design changes. CNC machining enables rapid adjustments and testing of different design variations.
Wide Range of Industries: CNC aluminum prototype services are used in various industries, including aerospace, automotive, medical devices, and consumer products. This versatility makes CNC prototyping accessible to a broad range of projects.
In summary, the popularity of CNC aluminum prototype services can be attributed to their precision, efficiency, versatility, and ability to meet the needs of diverse industries. These services provide an indispensable tool for designers and engineers to bring their ideas to life and validate their designs effectively.
How to Select CNC Machining Parts Manufacturers for Prototype Machining Services
Selecting the right CNC machining parts manufacturer for prototype machining services is crucial for the success of your project. Here are steps to help you make an informed choice:
Define Your Requirements
Clearly outline your project requirements, including material, tolerances, quantities, and timeline. Having a well-defined project scope is essential.
Research Potential Manufacturers
Search for CNC machining manufacturers online and consider recommendations from industry peers.
Review their websites, certifications, and case studies to assess their capabilities.
Evaluate Expertise
Look for manufacturers with experience in prototype machining, especially in your industry or a similar one.
Assess their knowledge of materials, precision requirements, and CNC technology.
Quality Assurance
Inquire about their quality control processes. Ensure they have quality certifications like ISO.
Request samples of previous work to assess the quality of their prototypes.
Visit the Facility
If possible, visit the manufacturer's facility to see their operations firsthand.