Milling vs Turning: Difference Between Lathe and Milling

Oct 23,2023

Milling and turning processes are widely used in manufacturing and are two distinct machining processes. Milling, there is a rotatory cutter that moves and removes a material from a workpiece and is suitable for creating complex shapes. As in the turning process, it involves a stationary cutting tool but the workpiece is spinning which helps to process cylindrical shapes. Milling helps in complex shaping with a high accuracy while turning manufacturing process is essential for precise manufacturing. The knowledge of selecting the best machining process is essential for optimizing tool selection for various applications.
Difference Between Lathe and Milling
When to Use Turning or Milling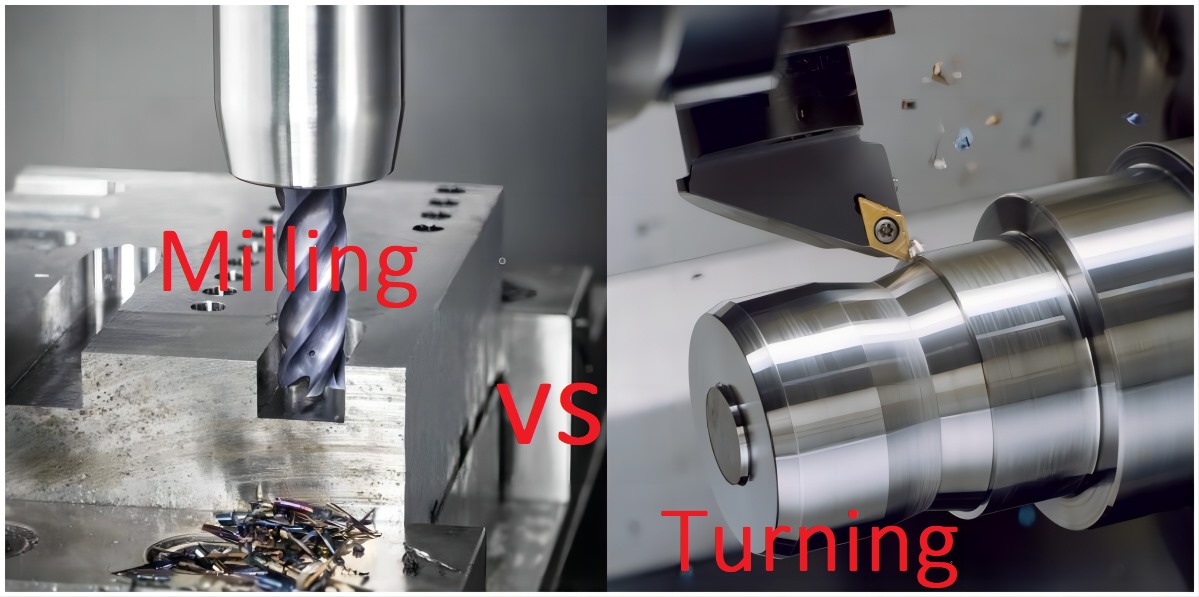 What is CNC Milling
CNC milling also named computer numerical control milling in these milling parts is fabricated with high automation in which computer programs are used for precise cutting of milling parts. Computer programs are CNC mill-turn centers. The special software in the CNC mill and turn center converts the computer programming for specific design into precise movement which results in highly accurate and precise milling parts.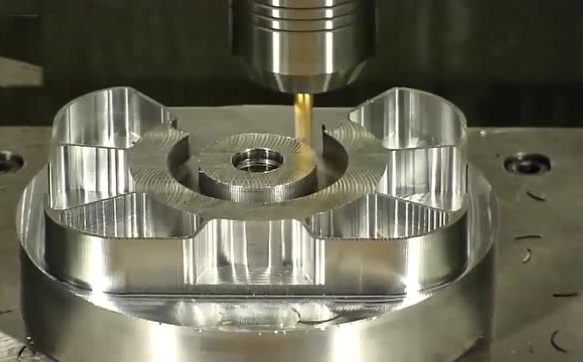 CNC milling
The CNC milling process contains the following steps.
2D and 3D model preparing for CNC turning and milling.
Design exporting to a CNC-compatible file format.
Setting up a CNC milling machine and operating a CNC mill turn center.
Axes of Motion of CNC Mill Center
There are three basic axes of motion for the precision milling center which are X-Y-Z. All these help in explaining the mill's basic movement, concerning an operator facing the machine. The Z-axis represents the movements like up and down of the milling spindle while the X-axis represents the left and right and the Y-axis represents the front and back [4].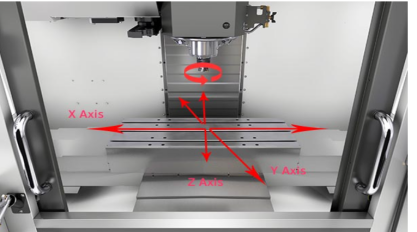 Basic axis of motion for precision milling X-Y-Z.
YouTube video showing CNC milling and how does it work?
What is micro milling
Specialized small precision milling centers used to create very small and intricate features are called micro milling. In industries like micromechanics, optical, and electronics very small and detailed features are required on miniature milling parts with high tolerance so the micro milling is used there.
The multi-axis micro precision milling center is used for advanced milling parts. This micro milling contains 5 axes providing better surface finish and quality. For high control and flexibility of tool movements and orientation micro milling is most demanding.
YouTube video showing CNC micro milling.
What is CNC Turning
CNC Turning manufacturing process also known as Computer numerical control turning is a machine that uses computer programs to handle the workpiece in a lathe and cutting tools movement. The turning process enables fast, efficient, and precise cutting and shaping of cylindrical components. The cutting tool remains stationary while the CNC turning center rotates the workpiece. The turning manufacturing process helps in producing a turning part with great accuracy, consistency, and precision. It helps in many advanced manufacturing parts in a vast range of industries.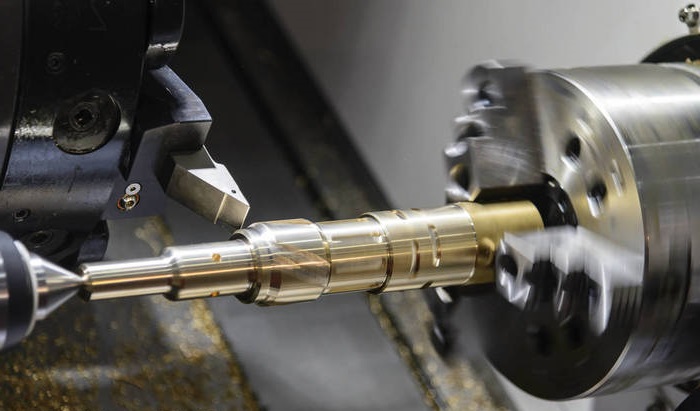 CNC turning machine.
The following steps are followed in the turning process.
Converting of CAD design into to programming language of CNC.
Prepare the CNC turning center.
Manufacturing the turning part.
Specific turning operation includes:
Turning
Hard turning
Facing
Grooving
Parting
Boring
Drilling
Knurling
Reaming
What is turning in engineering
In engineering, turning is explained as the machining process in which the cylindrical workpieces are shaped. Associated with lathe which is developed to perform a turning process. In the turning manufacturing process, the tool moves along the workpiece or remains completely stationary. Turning centers help in creating versatile turning parts that are round, precise, symmetrical, have a good surface finish, and have excellent dimensional tolerance for specific requirements for vast industrial manufacturing parts.
Difference Between Lathe and Milling
Lathe vs milling are two different manufacturing processes with different functions and applications. A wheel for metal known as a lathe rotates the workpiece when a stationary tool shapes it in a cylindrical shape with great precision and surface finish. The turning center is great for symmetrical work for manufacturing cylindrical shapes such as pins shafts and cylinders. While a precision milling center is used moving tool to shape a milling part in certain directions it helps in creating a contour and flat surfaces. Precision milling center helps in manufacturing complex slots, pockets, and shapes.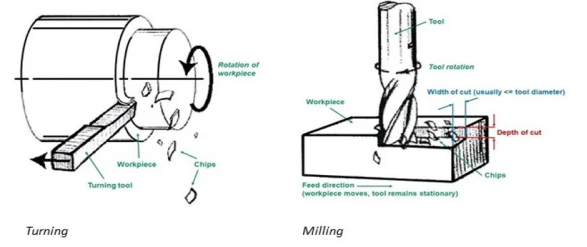 Image showing the difference between Lathe and Milling.
CNC Turning Distinctions
A few distinctions that make the CNC turning manufacturing process unique are listed below.
The workpiece is chunked and it rotates while the cutting tool is always stationary it's the major difference between CNC turning and milling.
CNC turning center is used for the conical, cylindrical, parts like bushings, pins, and shafts
Turning center is normally a single cutting tool which makes it unique for symmetrical shapes cutting.
Milling vs turning: turning compared to milling is simple making it more suitable and straightforward for many industrial applications.
It also requires less tool changing compared to milling.
The high precision of the turning manufacturing process makes it suitable for application that requires high dimension tolerance.
What is pinch turning
Pinch turning is an advanced form of turning process with very high efficiency and precision. It involves two cutting tools that are synchronized in a way that they pinch the workpiece between them from both sides. This pinching increases the stability by reducing the vibration of the turning process. This increases the speed and is efficient in turning parts that are long and slender with the conventional turning process it may cause deflection and chatter.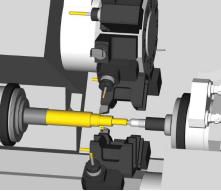 Image showing CNC pinch turning.
CNC Milling Distinctions
The milling distinctions that make them unique are:
In the precision milling center, the workpiece remains stationary while the cutting tool moves to remove the material to develop contour and flat surfaces.
Allows the complex shapes milling parts by working with multiple axes of movement.
The milling process variety of cutting tools for diverse features and shapes like ball mills and end mills.
Precision milling centers help in manufacturing non-symmetrical and complex milling parts. Milling can be done on a variety of materials like plastic metals and even on Composites.
Milling power
Milling power can be calculated by this formula:

Milling around
Milling cutting tools that are used to produce round shapes like bore cylinders and groves are called milling round. A milling center with cutting tools like ball mills and end mills can be used to produce these shapes.
Milling Machine vs Lathe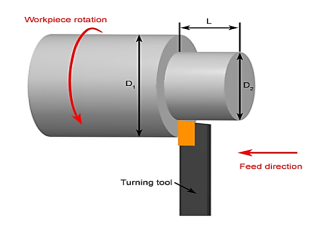 Turning images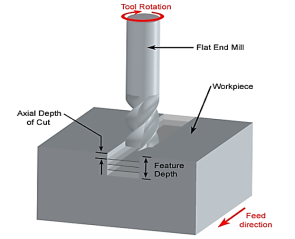 Milling images
Turning Vs Milling Overview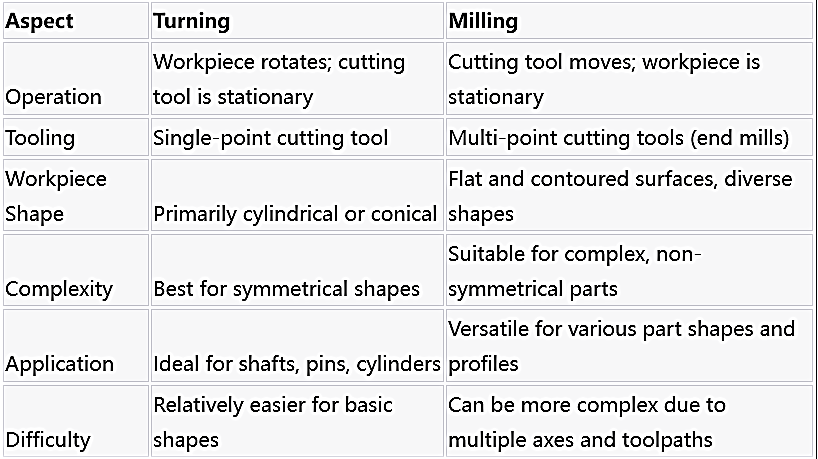 Materials suitable for turning or milling
Metals: Brass, Copper, Aluminum, Nickel-based alloys, Titanium, Cast iron, mild steel, stainless steel, tool steel, gold, silver
Plastics: Polyethylene, PVC, Acrylic, Delrin (POM), Polycarbonate, Polypropylene, Nylon
Composite Materials: Fiberglass composites, Carbon fiber composites.
Ceramics: Zirconia, Alumina
Wood: maple, oak, pine, cedar.
Hard Materials: Inconel, Tungsten, molybdenum, niobium.
Surface Finish
Surface finish is a very important job of the CNC mill turn center; it determines the milling part and turning part appearance and performance. The rough surface finish may cause the CNC milling and turning parts to fail due to premature wear, fatigue, and friction. A smooth surface finish provides a long service life to the product with low fatigue, wear, and frictional effects. Moreover the smooth surface finish appeals to the customers by enhanced appearance.
Choosing the right CNC milling and turning parts for a better surface finish is crucial for the final product. Some materials are easy to machine for smooth surfaces in contracts with others. Fiberglass and carbon glass are challenging in machining to good surface finish in comparison to aluminum and brass they are easy to machine.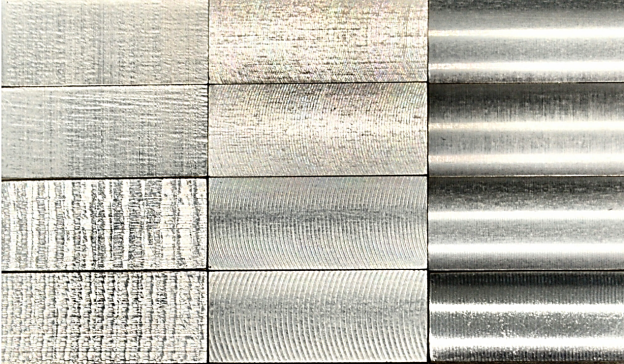 When to Use Turning or Milling
The decision to use milling or turning depends upon the feature required and the part design we are working on. Milling is normally done to produce flat, square, and large parts with complex features. While turning manufacturing technique is used to develop cylindrical shapes.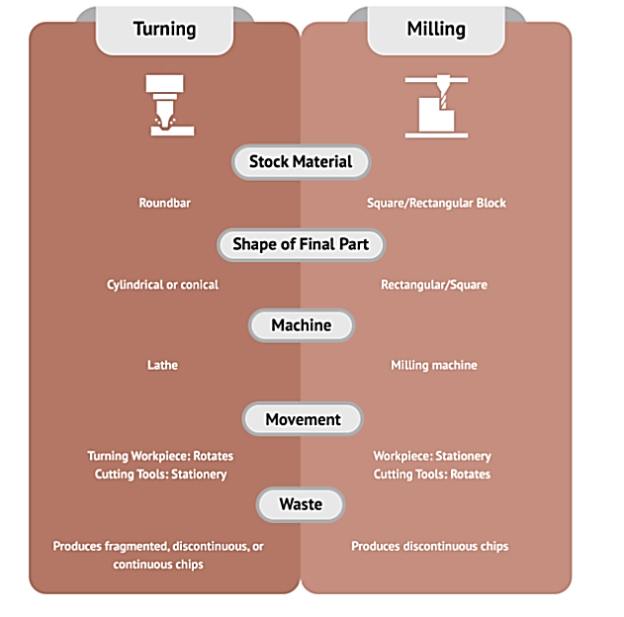 Turning Stock
The turning process is done by lathe. The turning manufacturing process is a subtracting process in which cutting tools remove the material from the stock. For lathe technical skilled operators are required throughout the production on the other hand for the CNC machine the production is automated.
Milling Stock
Milling is also a subtracting process in which stock material is removed by a rotating cutting tool. There are a variety of milling cutting tools that are used to crave the stock of square shapes into desired shapes for a vast range of multiple applications. CNC milling turning is an automated high-speed cutting machine that converts the stock to the desired shape with high precision accuracy and aesthetic surface finish.
What is stock
Stock is the raw material that is considered a workpiece in CNC milling and turning which is then shaped with the help of cutting tools. The stock is converted to the desired shape and features with precise cutting using different machining processes. This stock material is converted to use full by-products for different industrial applications. Stock can be metal, plastic, and composite. The stock will lose the material and become a smaller part with fixed dimensions for specific applications.
Limitations of milling
Milling is not suitable for 3D complex geometric as some areas are challenging to reach.
Milling requires tool changing frequently which can reduce the time of fabrication.
Extremely large and heavy objects are challenging to mill.
The tool may be worn by hard stock material so tooling replacement may be required.
Precision milling center with multiple axes is difficult to purchase.
Limitations of turning
The turning process is not suitable for non-symmetrical and complex shapes are used for cylindrical shapes only.
Surface finishing is very challenging in the turning manufacturing process, especially with material having built-up edges.
Limitations of accessing the stock material, especially with deep cavities and interior bores.
Deflection and vibration can be a great issue in turning long and slender parts.
Hard and brittle material like ceramic is not suited to be turned due to fracture of workpiece and tool wear [22].
Which Process Offers Higher Precision?
Both the CNC milling and turning are precise depending on the application of the machine tool.
The turning process is more precise in cutting a symmetrical part which is cylindrical. It provides high accuracy, and precision in surface finish, diameter, and roundness of cylindrical shapes.
Milling is precise and accurate for flat and contour surfaces [23].
Conclusion
It is concluded that both the CNC mill turn center play different roles in shaping the stock material to a desirable use full product. Both have their uses depending on the type of by-product you want and the detailing and features you require on it. The milling process is useful for flat and contour surface finish while turning is useful for cylindrical shapes.
Custom CNC turning and CNC milling capabilities of China Tuofa Factory
Toufa contains a large set up of CNC milling and turning handled by experienced professionals that will help you to best design and manufacture the product. The manufacturing speed is fast due to large machine numbers. They will provide you with a friendly environment where you can ask and design what you want. The product finish was highly précised and accurate with high dimensional tolerance. For more details, you can visit the Tuofa website link given below.
FAQs
Turning vs milling vs drilling
In the turning process, the cutting tool remains stationary while the workpiece rotates relative to the cutting tool. In the milling process, the workpiece remains stationary while the cutting tools move and remove the material to shape the workpiece. Drilling produces holes in the workpiece with the help of a rotating cutting tool which normally contains two cutting edges.
Mill turn vs turn mill
Mill-turn vs turn mill are the terms used to refer to the integrated machine or hybrid machine that can perform both turning and milling operations. They contain a CNC mill turn center which is a rotatory work holding device that holds and rotates the workpiece while the cuttings tool can move in different directions to shape the stock. This hybrid machinery allows less tool changing, speeds up the work, and help in producing complex shapes.