Aluminum CNC Machining Service Custom Machining Metal Flashlights

Jun 18,2022

Custom CNC machining aluminum explosion-proof flashlights
People who hear explosion-proof CNC machining metal flashlights (led explosion-proof platform lights) for the first time often have some misunderstandings because they lack a certain understanding of explosion-proof flashlights.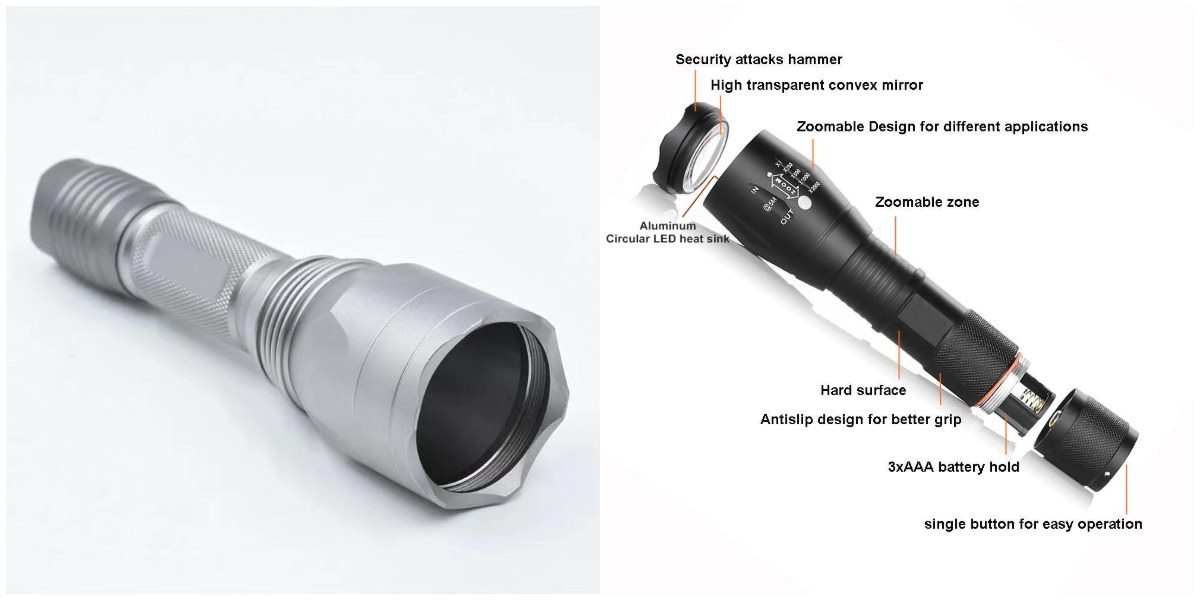 A misunderstand of CNC machining aluminum explosion-proof flashlights
The most obvious thing is that some friends think that LED CNC machining metal flashlights are bright in flammable and explosive environments. If there is an explosion of explosives, LED aluminum CNC machining metal flashlights with explosion-proof functions can withstand the impact of the explosion. This is the first contact with an explosion-proof CNC machining metal flashlight, which is most easily misunderstood by users. This is the most typical explosion-proof object, which is understood as the impact of an external explosion on the CNC machining metal flashlight.
Product safety is a special concern for end users, and CNC machining manufacturers can solve this problem. Since 2006, Tuofa CNC machining parts manufacturer has been engaged in precision custom CNC machining services. The SGS/ISO9001/CE/EMC.LVD quality certificate guarantees the safety and stability of machined parts, and the prototype of rapid machined parts is as fast as 1 day.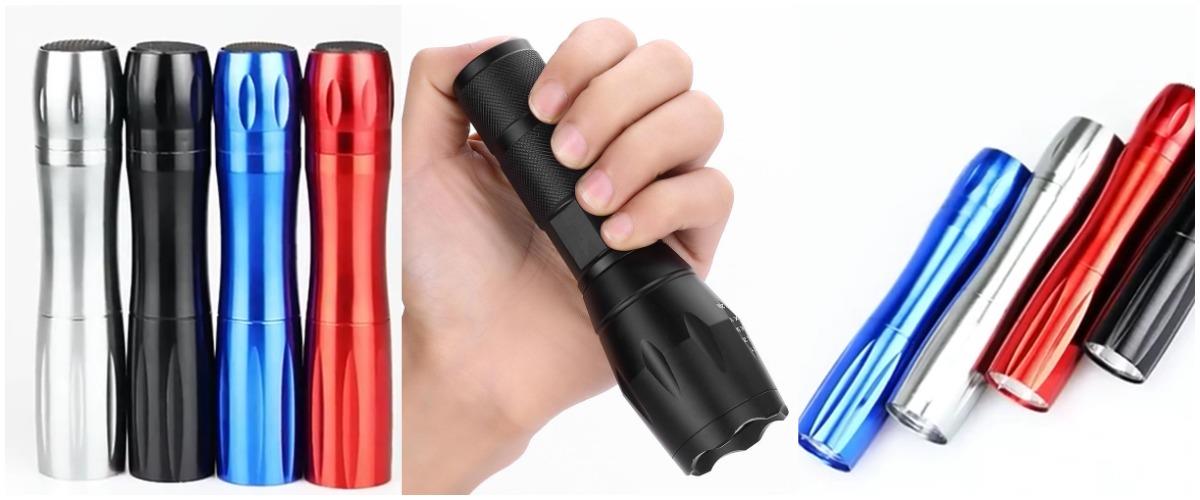 General feature of cnc machining explosion-proof flashlight
In a word, LED explosion-proof CNCmachining flashlight refers to a network security explosion-proof CNC machining flashlight that is designed such that the spark or arc generated by the internal control circuit of the explosion-proof flashlight will not affect the explosion of information containing mixed explosives or explosive gases to protect the environment. To put it bluntly, explosion-proof flashlights and flashlights can prevent explosions.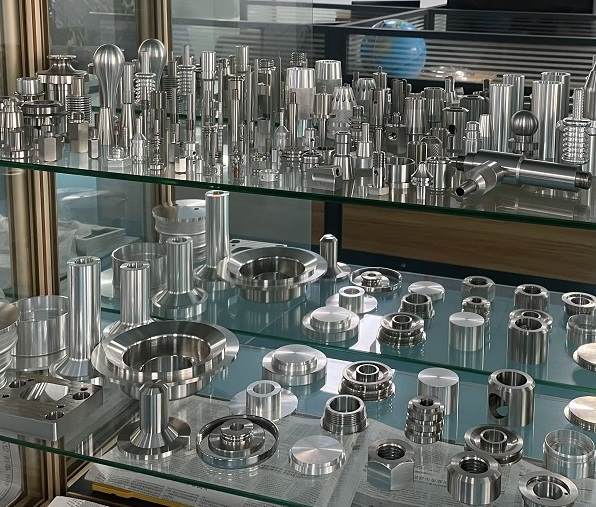 Custom CNC machining aluminum parts
The shell of the handheld LED explosion-proof CNC machining flashlight is made of aluminum alloy, such as aluminum 6061, 6063, and the transparent part of the CNC machining flashlight is made of tempered glass.
The surface of the aluminum alloy explosion-proof CNC machining flashlight is treated with high standard hard anodizing, which can effectively protect it from corrosion and scratches. Of course, the above shell materials and processing techniques cannot achieve the explosion-proof function. The real explosion-proof function of LED CNC machining flashlight means that the internal circuit or components of the lamp body may generate arcs and sparks during operation, and will not ignite the explosion of external substances containing flammable and explosive gases or mixed explosives.
For example, explosion-proof LED CNC machining flashlights can withstand internal explosions without being damaged. When the flame gas inside the flashlight is conducted through the gap, it is not enough to detonate the explosive gas outside.

The following is the inspection of custom CNC parts by Tuofa machined parts manufacturer
Inspection specification for led explosion-proof CNC Machining flashlight
Explosion-proof CNC Machining flashlight inspection specifications are the key specifications for LED explosion-proof flashlight manufacturers to ensure the quality of LED explosion-proof CNC Machining flashlights. Different manufacturers have different inspection specifications for LED portable led explosion-proof CNC Machining flashlights. For example, some CNC manufacturers only inspect key explosion-proof specifications, waterproof and dust-proof and drop test specifications. In addition to the above standards, ChinaTuofa CNC machining manufacturer also involve appearance inspection standards, anti-static inspection standards, dielectric strength inspection standards, insulation inspection standards, voltage fluctuation standards, etc.
Appearance specification for explosion-proof searchlight CNC Machining enclosures
1. The outer surface roughness of the portable explosion-proof strong light cnc machining flashlight and handheld explosion-proof searchlight shell is evenly lubricated without burrs, without pits, scratches, and paint drop phenomenon.
2. The flameproof surface of the flameproof explosion-proof cnc machining flashlight meets the parameter requirements.
Specification for inspection of protection grade against water pressure
explosion-proof strong light cnc machining flashlight and searchlight can last for 10-12 seconds under 1Mpa water pressure without leakage and deformation.
Voltage Float Inspection Specification
3V-16V voltage range, explosion-proof lamps can work normally.
Dielectric Strength Test Specification
Under the frequency of 50Hz and the voltage of 2Kv, between the live parts and the shell of the explosion-proof searchlight flashlight, it is necessary to adhere to 60S without flickering.
Insulation inspection specification
The insulation resistance of the shell of all live parts of explosion-proof lamps is greater than 4m ohms.
Outer packaging inspection specification
Explosion-proof LED CNC machining metal flashlight, searchlight packaging and accessories without leakage, manual, warranty card, certificate, etc. are all in the box.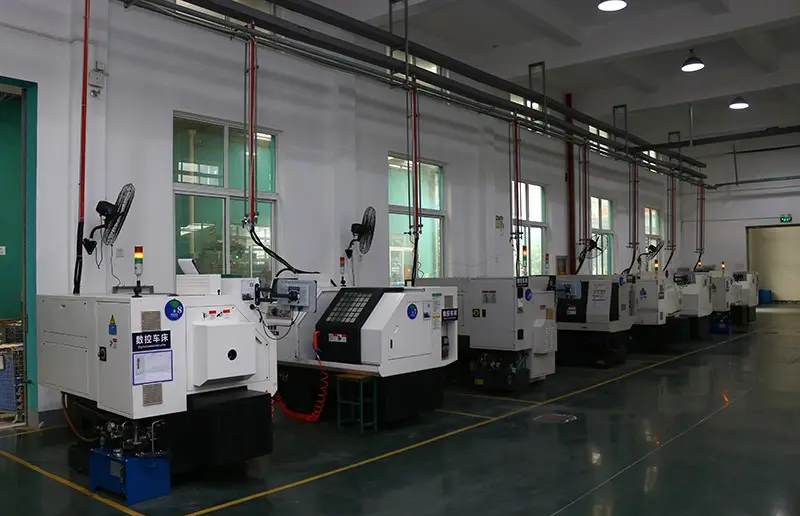 Quality assurance for custom CNC Parts
We have adopted the most stringent inspection standards for all custom CNC parts to ensure that every CNC part delivered to customers is of high quality, from the production of CNC parts to parts assembly to components, we will record every step in real time, ''Quality is Life'' is the only production standard of Tuofa precision CNC machining manufacturer.