Solve the Customers Problem to Become a Top Machining Manufacturer

Jun 22,2022

Find out the cause of the problem in time
Problems are not all wrong, although it will always be there - you will cause some problems, but it is not your own fault.
We only need to actively solve problems when they occur. Meeting the different business needs of customers is a difficult challenge, but it can be made easier by technology. You need a robust and customizable ERP system, and you need information systems people who can help you with all the functions available.
Not keeping up with new technology is one of the downsides of industrial companies. No matter how good your employees are, they will make mistakes, so we must use technology to eliminate the possibility of human error. Newly train employees and encourage them to provide feedback on how to make your processes more efficient to minimize the impact of issues on their business.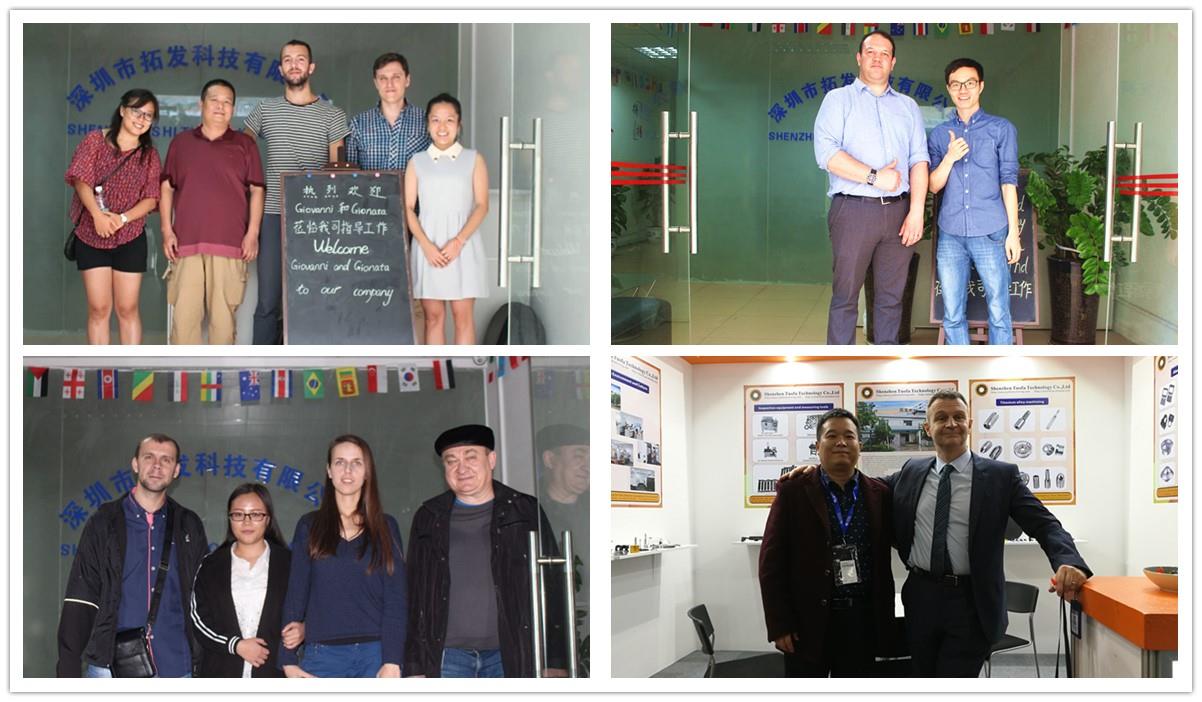 Respond quickly to customers business
Committing to responding within 24 hours in the first place is key to making this happen, and as things stand, it is important to have an organized system to manage your responses - and our software system can take care of that.
We created a digital track record of who sent us RFQs and when my responses were sent.

The date that will be followed up is usually noted and provided in the email. If there is no information by that date, we can see a response status report.

So it is a good idea to carefully check the follow-up list every day to make sure you never miss the 24-hour rule.
Meet customer project needs
1.Customers choice
Customers choose the best CNC machining manufacturer for their project based on pricing, quality, capacity and reliability.
2.What can we do
Tuofa CNC machined parts manufacturer can provide customers projects with blanket orders, consignment inventory, vendor-managed inventory, long-term agreements, scheduling agreements, batch traceability, custom documentation (packing slips, compliance certificates, shipping tags) or other services,
3.Customer satisfaction
We choose to ensure that raw materials meet part quality and quantity specifications and that the final product or service will meet project requirements. Providing quality products or excellent service on time and at reasonable prices is critical to achieving 100% customer satisfaction.
Visit the precision machining factory
Tuofa CNC machined parts manufacturers are in the business of producing parts that meet customer specifications - CNC machined parts manufacturers do not sell products themselves. The success of custom CNC machined parts is entirely dependent on the success of our customers, and the better we do for them, the more likely they are to succeed. We are in a great position when we invite our clients to visit our precision workshop.
Because we can provide them with excellent service, we have partnerships with some of our customers, and we all contribute to the part design and manufacturing process. We have a place in their contracted counterparts and they have a place in our service clients. This is mutual benefit.
Our expertise is in working out manufacturing solutions, and we are not afraid of hardship, ask for help and readily accept input.