3D Printing Manufacturers Online 3D Custom Parts

Jun 06,2022

What is 3D printing?
3D printing or additive manufacturing is a process of making three dimensional solid objects from a digital file.
3D printing is the opposite of subtractive manufacturing which is cutting out / hollowing out a piece of metal or plastic with for instance a CNC milling machining/CNC turning servcie.
3D printing (3DP) is a kind of rapid prototyping technology, also known as additive manufacturing. It is a technology based on digital model files, using powder metal or plastic and other bindable materials to construct objects by printing layer by layer.
3D printing service is usually realized by using digital technology material printer. It is often used for manufacturing models in mold manufacturing, industrial design and other fields, and then gradually used for direct manufacturing of some products. There are already parts printed by this technology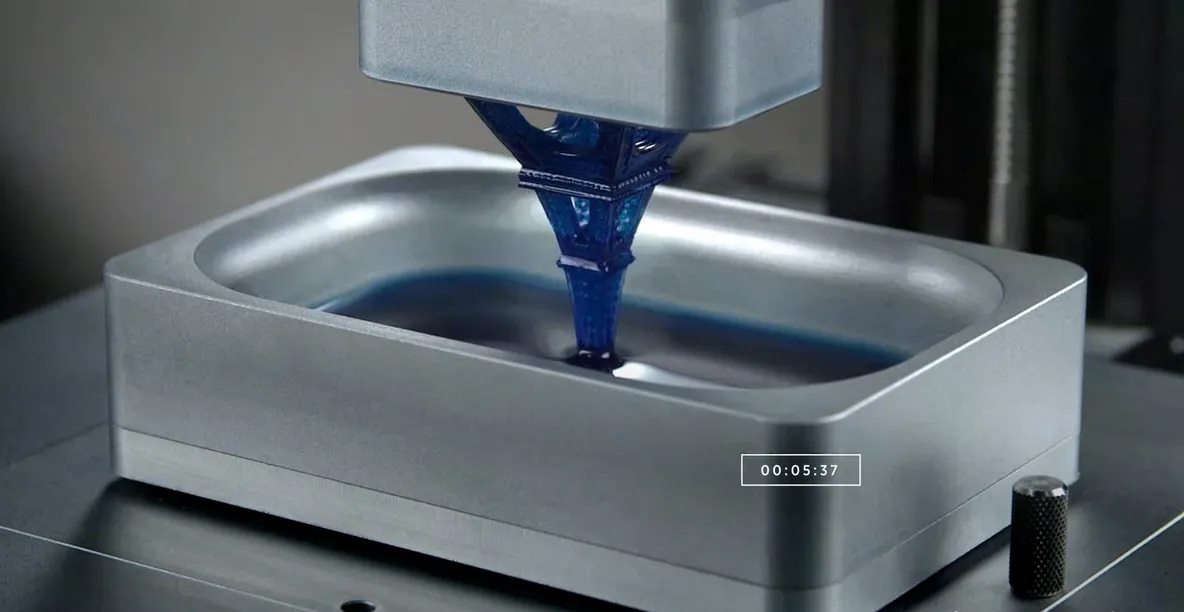 Application of 3D printing service in machinery industry
In the mechanical industry, 3D printing service is an additive technology used to manufacture parts. It is' in that it doesn't require a block of material or a mold to manufacture physical objects, it simply stacks and fuses layers of material. It's typically fast, with low fixed setup costs, and can create more complex geometries than 'traditional' technologies, with an ever-expanding list of materials. It is used extensively in the engineering industry, particularly for prototyping and creating lightweight geometries.
How does 3D printing service work?
It all starts with a 3D model. You can opt to create one from the ground up or download it from a 3D library.
3D software for 3D printing services
There are many different software tools available. From industrial grade to open source. We've created an overview on our 3D software page. We often recommend beginners to start with Tinkercad. Tinkercad is free and works in your browser, you don't have to install it on your computer. Tinkercad offers beginner lessons and has a built-in feature to export your model as a printable file e.g .STL or .OBJ.
Now that you have a printable file, the next step is to prepare it for your 3D printer. This is called slicing.
Slicing: From printable file to 3D Printer
Slicing basically means slicing up a 3D model into hundreds or thousands of layers and is done with slicing software.
When your file is sliced, it's ready for your 3D printer. Feeding the file to your printer can be done via USB, SD or Wi-Fi. Your sliced file is now ready to be 3D printed layer by layer.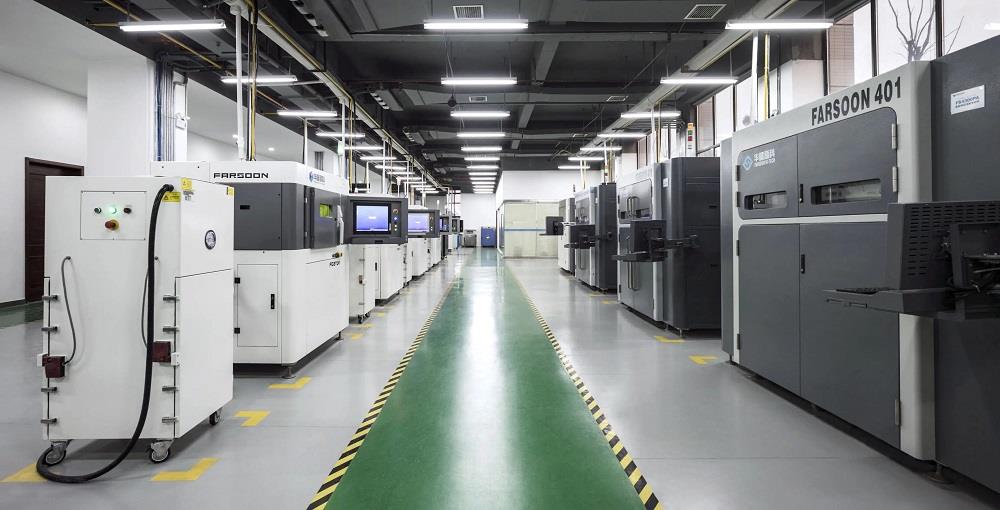 Examples of 3D printing service
3D printing encompasses many forms of technologies and materials as 3D printing is being used in almost all industries you could think of. It's important to see it as a cluster of diverse industries with a myriad of different applications.
A few examples:
- consumer products (eyewear, footwear, design, furniture)
- industrial products (manufacturing tools, prototypes, functional end-use parts)
- medical machining parts(dental products)
- prosthetics
- architectural scale models & maquettes
- reconstructing fossils
- replicating ancient artefacts
- reconstructing evidence in forensic pathology
- movie props
What are the materials for 3D printing service?
Online custom 3D printing service, multiple materials can be used in additive manufacturing: plastics, metals, concrete, ceramics, paper and certain edibles (e.g. chocolate). Materials are often produced in wire feedstock a.k.a. filament, powder form or liquid resin. Learn more about our featured materials on our materials page.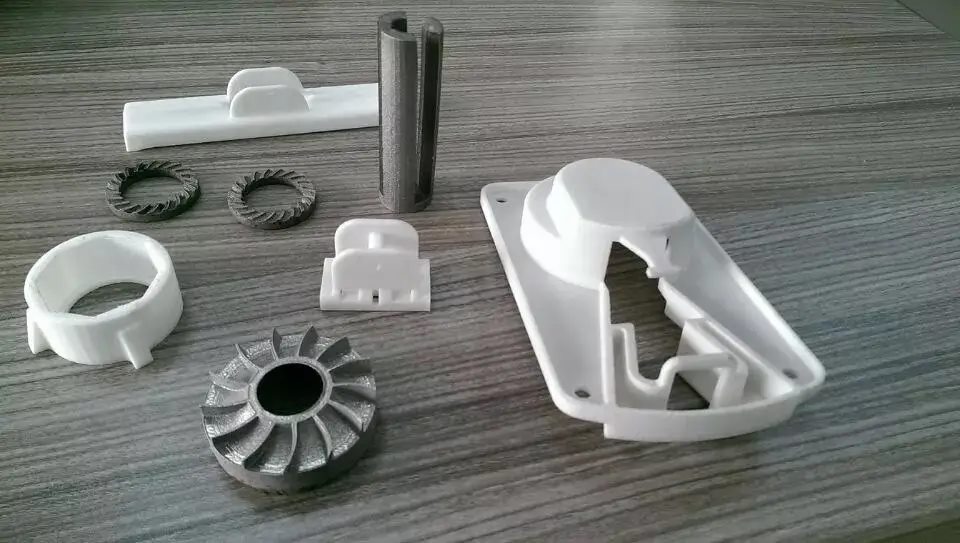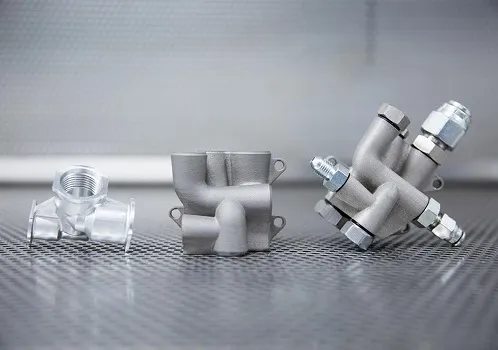 The advantages and disadvantages of 3D printing?
3D printing is an exceptional tool for custom mechanical parts and rapid prototyping with a unique set of advantages but also lags behind traditional manufacturing in some ways. The key advantages and disadvantages can be summarized as follows:
Advantages
- Very low start-up costs
- Very quick turnaround
- Large range of available materials
- Design freedom at no extra cost
- Each and every part can easily be customized
Disadvantages
- Less cost-competitive at higher volumes
- Limited accuracy & tolerance
- Lower strength & anisotropic material properties
- Requires post-processing & support removal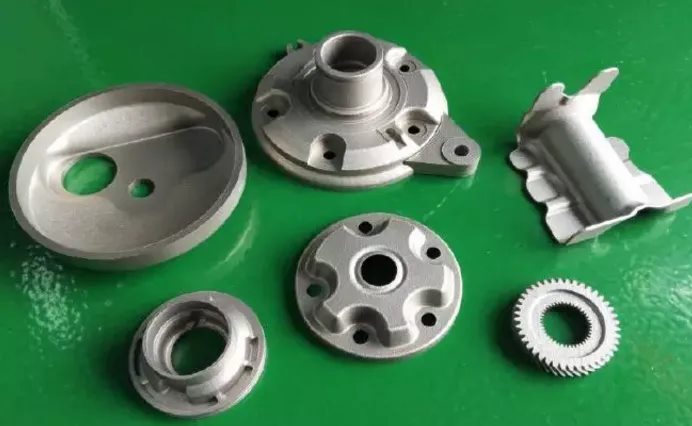 What is SLA and SLS 3D printing?
1. SLA 3D Printing (Stereolithography) uses an ultraviolet laser that draws on the surface of liquid thermoset resin to create thousands of thin layers until final parts are formed. A wide selection of materials, extremely high feature resolutions, and quality surface finishes are possible with SLA 3D printing.
2. SLS 3D Printing (Stereo Laser Sintering) is an industrial 3D printing process ideal for manufacturing end-use parts.
In SLS, a laser selectively sinters polymer powder particles, fusing them together and building a part layer-by-layer. SLS produces functional plastic parts with isotropic mechanical properties that can be used for detailed prototyping or end-use low-volume production.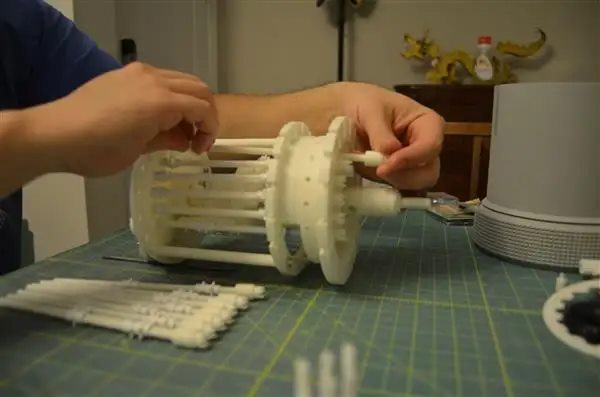 3D printing vs CNC machining
1. Materials & Availability
The 3D printing process involves parts being created layer by layer using materials such as liquid photopolymer resins (SLA), drops of photopolymer (PolyJet), plastic or metal powders (SLS/DMLS), and plastic filaments (FDM). So it produces less waste compared with the online cnc machining services. CNC machining is to cut from a whole piece of material, so the utilization rate of the material is relatively low. The advantage is that almost all materials can be CNC machined, including production-grade engineering plastics and various metal materials. This means that CNC machining may be the most viable technique for prototypes and end-use mass-produced parts that require high functionality and special performance.
2. Accuracy, Surface Quality & Geometric Complexity
3D printing can create parts with highly complex geometries, even hollow shapes that cannot be done by CNC machining, such as jewelry, crafts, etc. CNC machining offers greater dimensional accuracy (±0.01mm) and much better surface finishes (Ra 0.3.2μm). The advanced 3-4-5-axis CNC milling machines can perform high-precision machining of more complex parts that will help you meet your most difficult manufacturing challenges.
3. Cost, Quantity & Delivery Time
3D printing typically produces low quantities of parts without tooling, and without human intervention, so that fast turnaround and low cost are possible. The manufacturing cost of 3D printing is priced based on the number of materials, which means that the larger parts or more quantities cost more. The process of CNC machining is complex, it requires specially trained engineers to pre-program the processing parameters and processing path of parts, and then machining according to the programs. Manufacturing costs are therefore quoted taking the extra labor into account. However, CNC machines can continuously run without human supervision, making them perfect for larger volumes.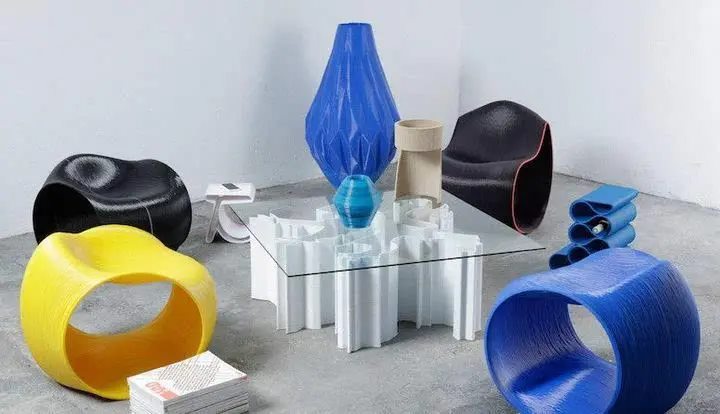 3D printing services of 3D printing manufacturers
Looking to implement 3D printing in your production process? Get a quote for a custom part or order samples on our 3D print service page
3D printing manufacturer online 3D custom parts, 3D parts instant quote, small batch on-demand manufacturing, rapid prototyping of metal and plastic parts only takes 1 day.
Contact us now:https://www.tuofa-cncmachining.com/