What Does CNC Machining mean?

May 31,2022

The meaning of CNC machining
CNC machining is used when computer numerical control systems operate different tips and axes to remove layers of material. This subtractive process removes layers to the desired dimensions and geometrical shapes.
What industries use CNC machining?
Inventors, Aerospace, Defense, Automotive, and manufacturing companies are just a few industries that rely on CNC machining services.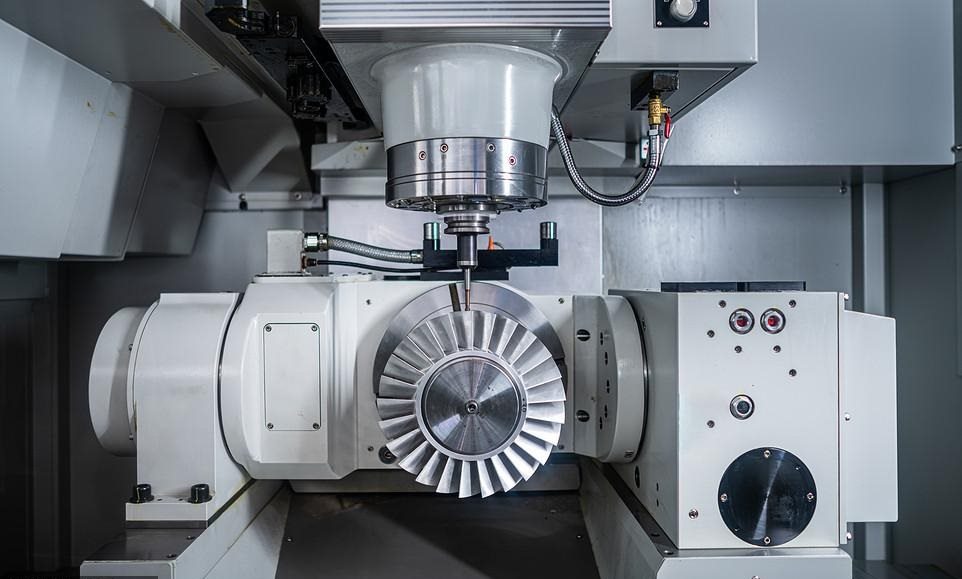 The importance of CNC machining parts manufacturers in various industries
As we all know, many bottom brackets are made of plastic and consist of more than two parts, making bearing alignment difficult to achieve and considerably reducing their lifespan. Plastic material parts are easier out of tolerance. Frames with a lower tolerance may cause friction and durability issues. This results in a poor lifespan and high friction issues. The central part is fixed by the tight contact of both aluminum cups. This ensures maximum precision and protection against moisture and corrosion.
1. CNC machining aerospace parts
CNC machining manufacturers choose top-class 7075. Aluminum alloy is a high-strength aluminum aerospace alloy with superior stress corrosion resistance.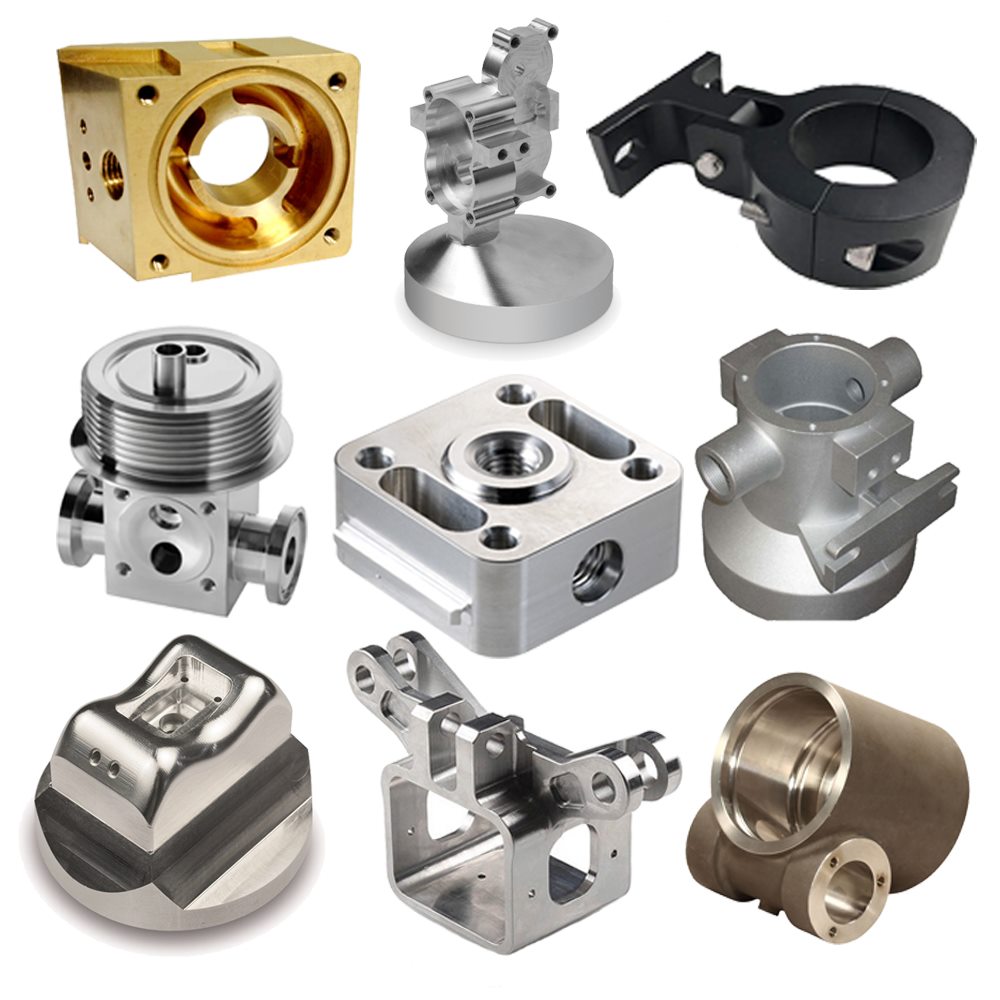 2. CNC machining bicycle parts
Mostly aluminum Bottom Brackets of machining bike parts by CNC turning machining, its thread characteristics are one positive and one reverse, the left side is a positive thread, the right side is a reverse thread, the left side is clockwise tightened, and the right side is counterclockwise tightened.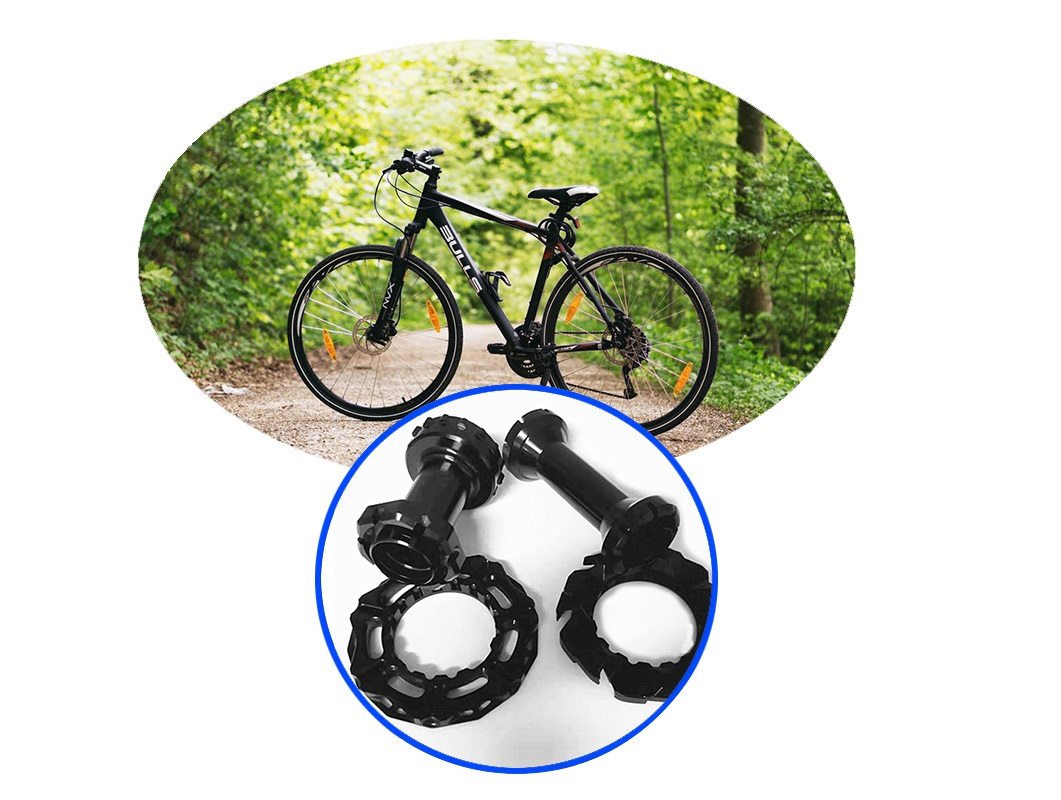 CNC lathes can get high-speed turning of plastics and metals from bar or block material. The precision machining workshop of Tuofa CNC machining factory can make the CNC machining of stainless steel easier. The turning process can produce complex external and internal geometries, including generating all kinds of threads. For any round-shaped components, such as shafts, worms, or spheres, the CNC turning service is more efficient than custom CNC milling.
4. Advantages of CNC lathe machining parts
CNC lathes can be easily set up for high repeatability, which makes them great for everything from rapid prototyping to low and high-volume production. Multi-axis CNC turning centers and Swiss-type lathes allow for multiple machining operations in one machine. Making them a cost-effective option for complex geometries that would otherwise require multiple machines or tool changes in a traditional CNC milling.
5. Anodizing of CNC machining service
After color anodizing, our CNC turning services can meet more important tolerance +/-0.01 mm to keep the stability of product performance and have a good and qualified surface.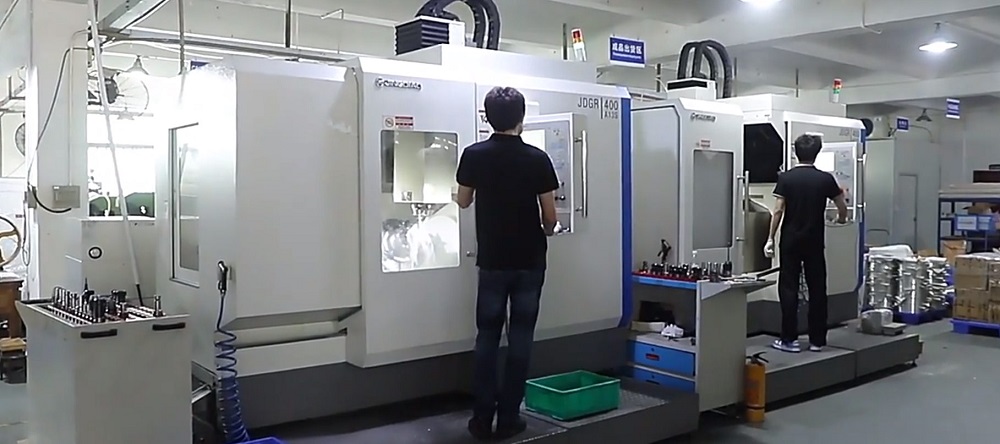 Chinese CNC machining manufacturers machining CNC parts on demand
Tuofa CNC Machining Parts Manufacturer accepts technical drawings and has support teams to ensure you get quality CNC machined parts on time.
Machining prototypes takes only 1 day at the fastest.
Online CNC machining on-demand services of Chinese CNC machining parts manufacturers, large and small batch custom CNC machining parts, CNC turning machining parts, custom CNC milling services, CNC cutting services, sheet metal fabrication services, metal stamping parts, etc., with SGS/CE/RoHS ISO9001/IATF16949 quality certificate, tolerance down to 0.01mm
CNC meaning tiktok: https://www.tiktok.com/@cncmachining_inc
CNC machining parts instant quote:[email protected]