Bike Stem CNC Machining Instant Quote Online

Jun 09,2022

Whether to choose custom bike parts or standard bike parts of Stealth Stem?
Different types of bicycles have different types of bicycle parts, the types we know are road bikes, mountain bikes, e-bikes. Mountain bikes are usually straight and wider stealth stem, so that the handling of the car will be better, riding the mountain roads will be more secure, road bikes generally seek speed, so to reduce resistance, the stealth stem will be more narrow. Therefore, we must select excellent CNC metal parts suppliers.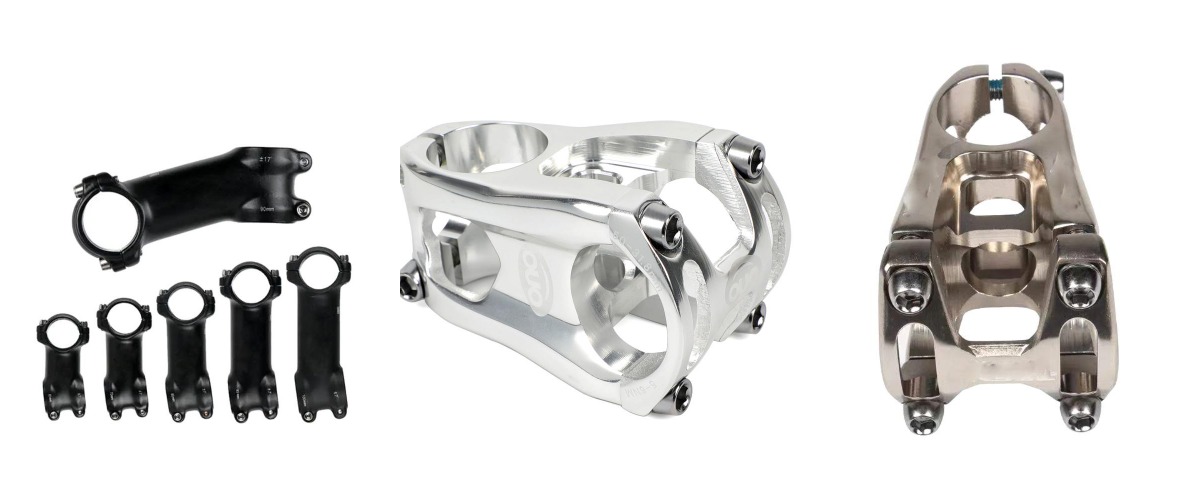 What is bike stem?
Bike's stem will affect the way your bicycle handles and the way your upper body feels the road. While being one of the most important bike parts for comfort and handling, it is also very customizable and upgradeable. Custom CNC metal parts suppliers can custom personalized bicycle parts according to the requirements of buyers, which will make on demand CNC machining services more flexible and make customers satisfied with custom CNC machinng parts. These are the things that we Tuofa CNC machining manufacturers have been doing.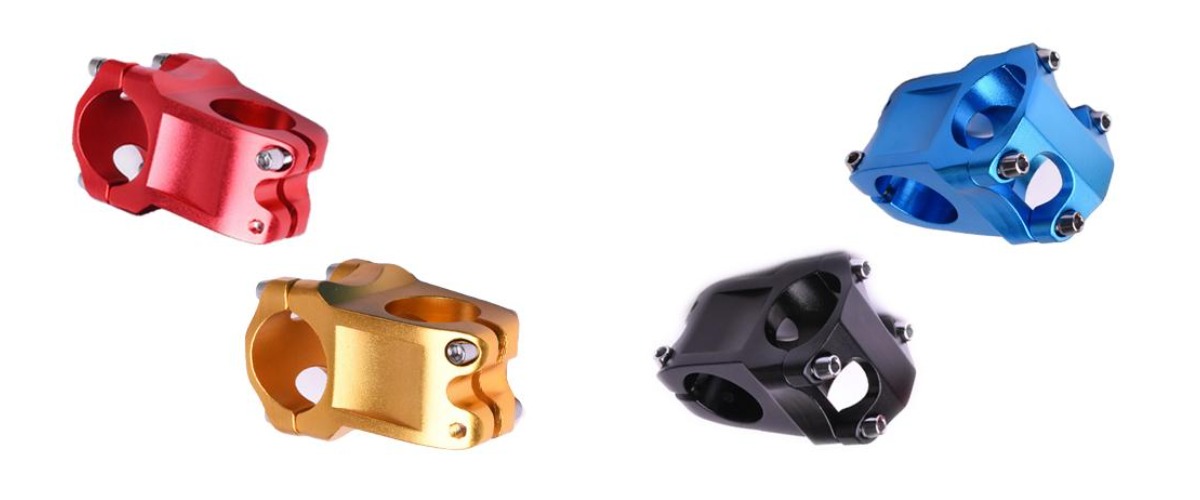 What is the difference between bike stems for mountain bikes and road bikes?
* Road stems for racing bikes are typically on the longer side of the scale, giving the rider a more stretched-out riding position.
* Mountain bike stems and recreational bicycle stems on the shorter side, providing a more upright position.
* BMX stems are an exception and are in a class by themselves.
* Quill stems are generally measured perpendicularly from the center line of the steerer tube to the center of the handlebar clamp.
Stem length can affect the responsiveness of the bicycle. A longer stem will cause slower bike response, while a shorter stem will react much more quickly.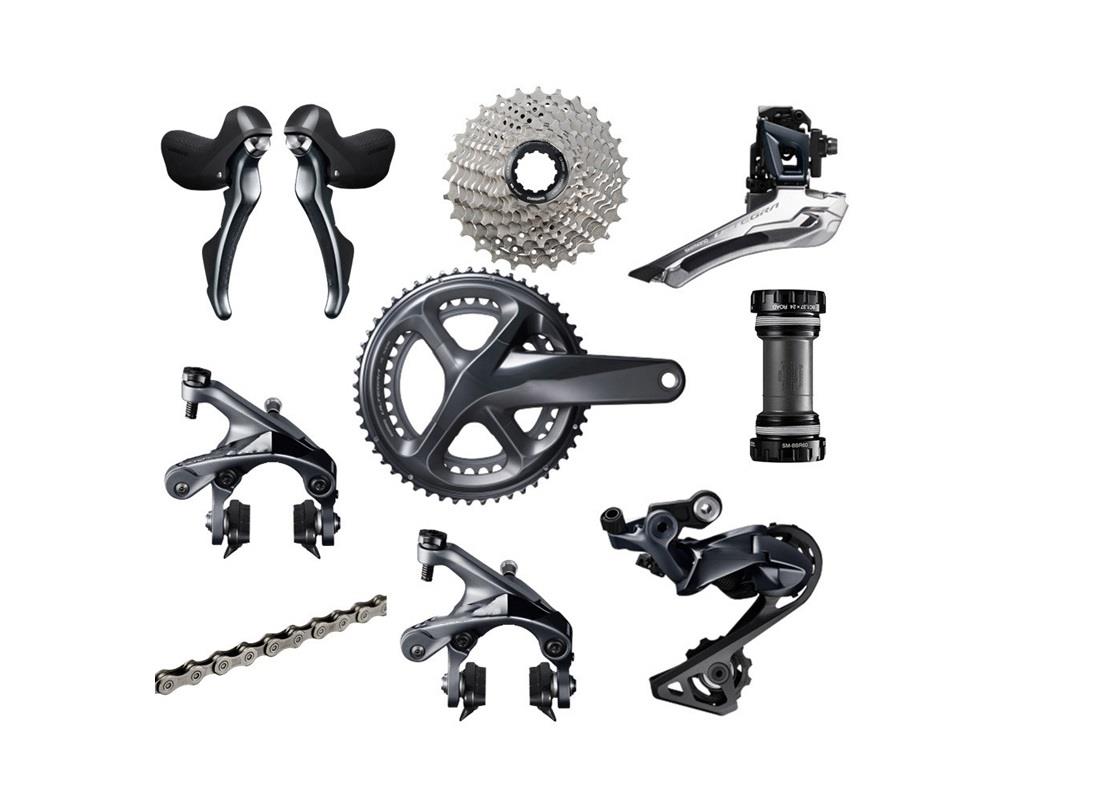 How to have your own custom unique style of CNC machining bike stem?
As you must decide what length and how much rise or drop you want your bike stem to give you. Once you have decided on those characteristics, you must decide on the material you like and consider its price.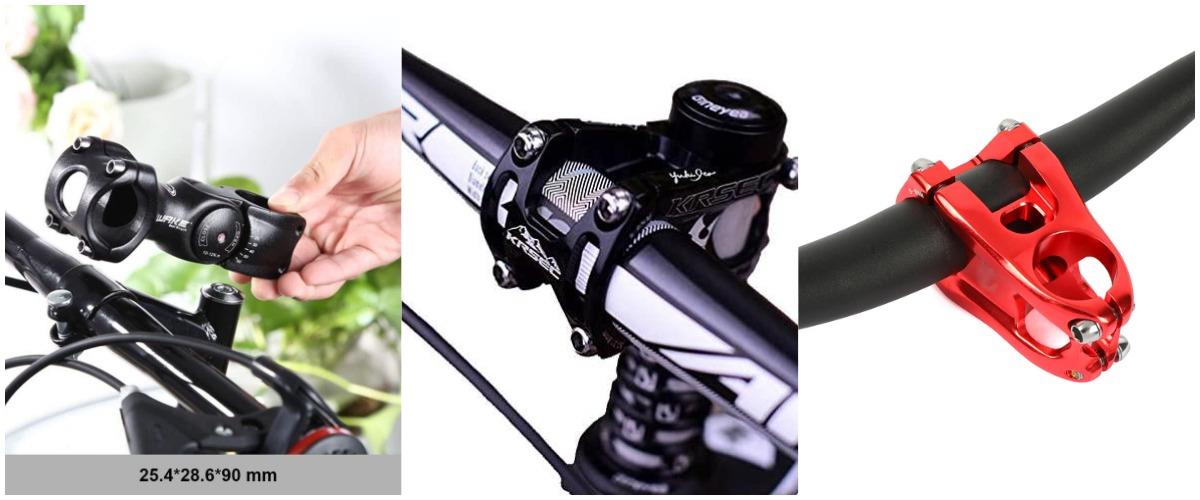 According to our 15 years experience in CNC machining, CNC metal parts suppliers are considering
1. Bike stem drawing
Need to have your own 3D(STEP/ STP/ IGS)/2D(DWG/DXF/PDF) model design.
2. Bike stem material
Aluminum alloy, metal, usually it is made of aluminum 6061/7075
3. Surface color
Multicolor, Black, Red, Gold, Green etc
4. Machining tolerance
Need to design a suitable tolerance to ensure product fit and functionality, general tolerances are ISO2768-MK.
5.Product Process
OEM CNC Milling Machining / Anodizing service
6.Logo
OEM Laser Engraving( Marking) / CNC Engraving logo service
7.Delivery time
On demand CNC machining instant quote can improve the production efficiency of bike stem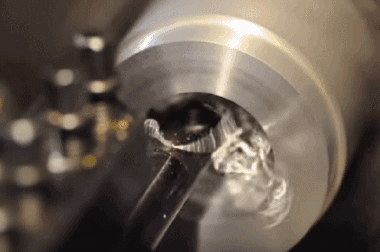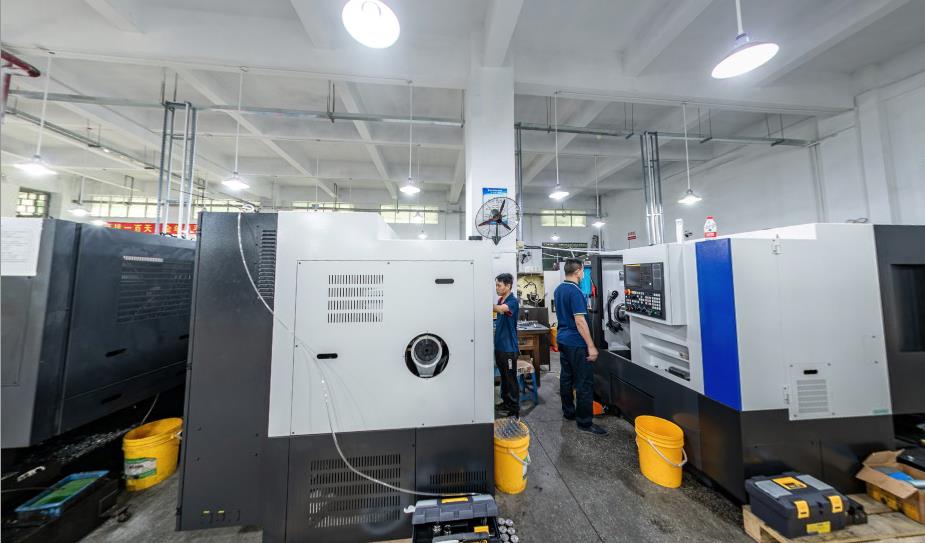 CNC metal parts supplier custom CNC machining bike stem
China is a big country in bicycle production and export, with more than half of the global production capacity. However, since the outbreak of the COVID-19, the supply of core parts has been in short supply, and the production capacity of bicycles has been insufficient. As a result, the shortage of bicycles has increased due to the suspension of production, so there has been a phenomenon that "one bicycle is hard to find". Bicycle parts of global bicycle parts pice manufacturers rose 0.5%-4%.
Since 2006, Tuofa precision workshop with ISO9001 certificate of CNC machining manufacturer has been engaged in CNC machining of bicycle parts. Large and small batches of CNC machining services are provided on demand. CNC machining parts prototype within 1 day & tolerance as low as 0.01mm must be provided.
Of course, our confidentiality agreement is indispensable. This is why 28% of the world's top 500 enterprises have long cooperated with us. Tuofa is a reliable machinery manufacturer. Contact us now.