Surface Treatment Services

Jul 06,2022

The importance of surface treatment
Whether it is CNC machined, urethane cast or 3D printed parts, sheet metal parts, to gain an accurate appearance of your final product, the prototype must undergo a rigorous post finishing process, which describes the final steps required before a product can be truly brought to life.
Tuofa CNC parts factory provides an integrated parts finishing service to meet your diverse needs. With our experienced in-house skills and advanced facilities, we try our best to ensure the color, texture, gloss, and surface finish of parts and exceed your expectations.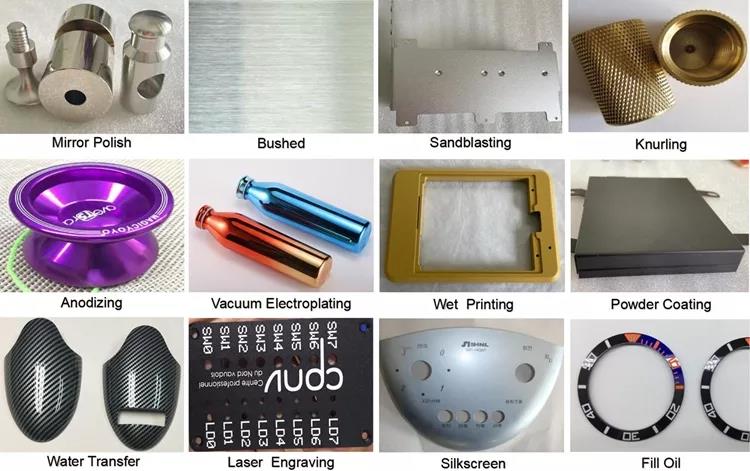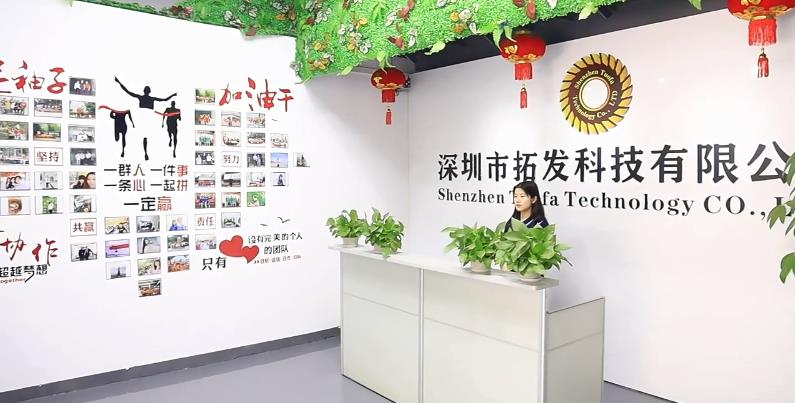 Advantages of surface treatment
1. Delay the service life of the internal combustion engine
Various advanced technologies and high-tech equipment continue to emerge, which not only greatly promotes the progress of the overall productivity of the society, but also has a profound effect on the daily life of the Chinese people. As far as the surface treatment technology of the piston ring is concerned, its application in the internal combustion engine has effectively improved the performance of the piston ring of the internal combustion engine, and also extended the service life of the piston ring of the internal combustion engine, which has to be said to be a revolutionary breakthrough in technology.
This is also the main application site of functional surface treatment.
2. Enhance the smoothness of the use of gear teeth
The surface wear of gear teeth is the two basic factors that affect the life of gear teeth and transmission efficiency. By establishing a mathematical model with surface wear as the object, a typical finite element model is established to explore the effect of gear tooth wear with different strengths. The processing methods of abrasive belt grinding and ultrasonic vibration-assisted grinding are proposed, and the effect of different surface strengthening on gear tooth wear is explored.
The experimental conclusions obtained show that the functional surface treatment can significantly enhance the smoothness of the friction process of the gear teeth.
3. Strengthen the safety of water conservancy projects
The number of domestic water conservancy projects is increasing, and the research on related disease treatment technologies and solutions also needs to be further deepened. With the increase of the service life of the sluice, the pier may have cracks. The crack will not only affect the durability of the pier, but also reduce its strength and safety. If necessary, the sluice pier should be reinforced and strengthened.
Surface protection treatment can improve the overall stability of the sluice pier and avoid more serious damage in the future.
The emergence of functional surface treatment is the product of further requirements of domestic consumers for the improvement and optimization of life quality. The original rough-and-tumble way of life is no longer applicable to the current consumption field. Under this situation, people are bound to put forward higher requirements for various living items.
From this perspective, such services will still play a very important development role in China in the future.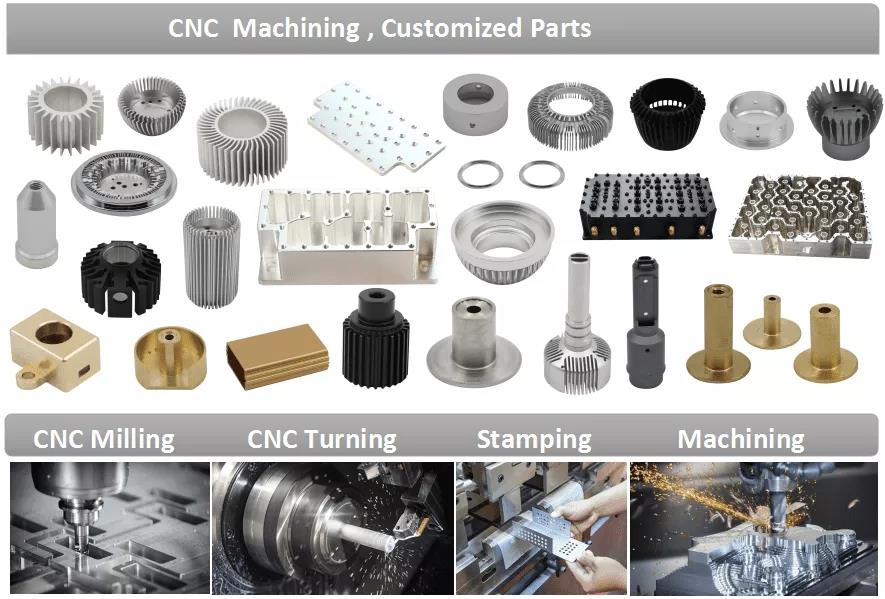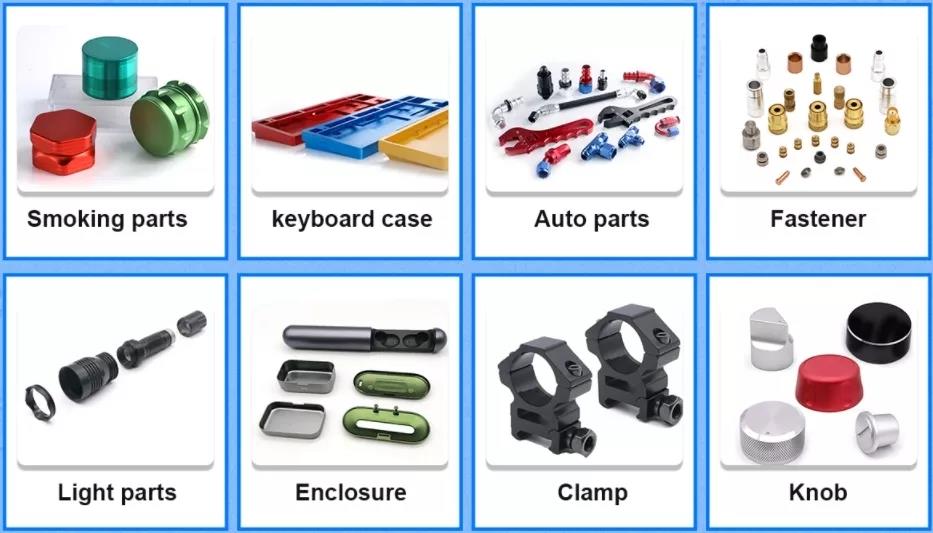 Surface treatment service of Tuofa CNC parts factory
Our customers find tuofa-cncmachining.com by searching "China CNC machining parts factory" on Google. Below are some communication records between the customer and us. Thanks for the permission of the customer. Now we show it, hoping to help more people to understand surface treatment service.
1. Hi, I have some parts that need to be customized. The parts still need surface treatment after they are finished. What kind of surface treatment can you do?
Stainless steel: plain, polishing, passivation, sandblasting, brushed, laser, cnc engraving.
Steel: zinc plating, nickle plating, chrome plating, black oxide finish, carburized, heat treatment, powder coating.
Aluminum: color anodize, sandblasted anodize.
Brass:plain,nickle plating, chrome plating, silver plating, gold plating.
Plastic: plain, painting, laser engraving.
The above is the material and surface treatment we have done. May I ask what material and surface treatment are the parts you need? I can send you some photos of our sample parts for your reference.
2. The material of the parts is aluminum. Could you send me some surface treatment of aluminum?
Of course, the attachment is the surface treatment of the aluminum parts we have done, please check it. I have commented on the specific surface treatment above. Is there anything else you don't understand?
3. Can you make the coating not easy to fall off, wear-resistant anodized treatment? We need this finish.
Yes, it's a special kind of hard anodized. It looks no different from ordinary noted, the only disadvantage is that there will be color difference, that is, the same batch of parts have different colors.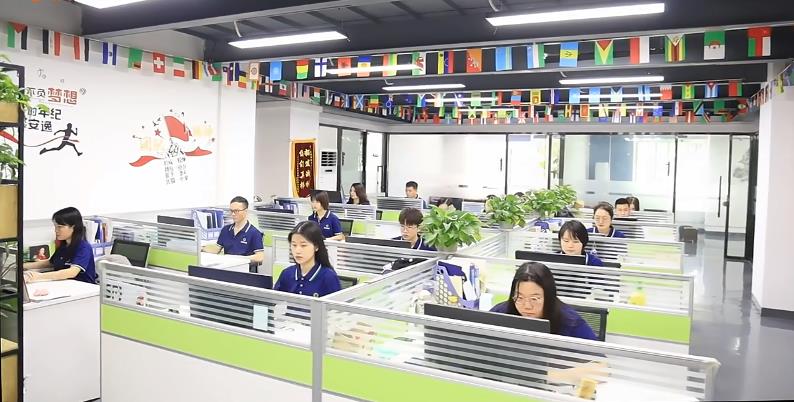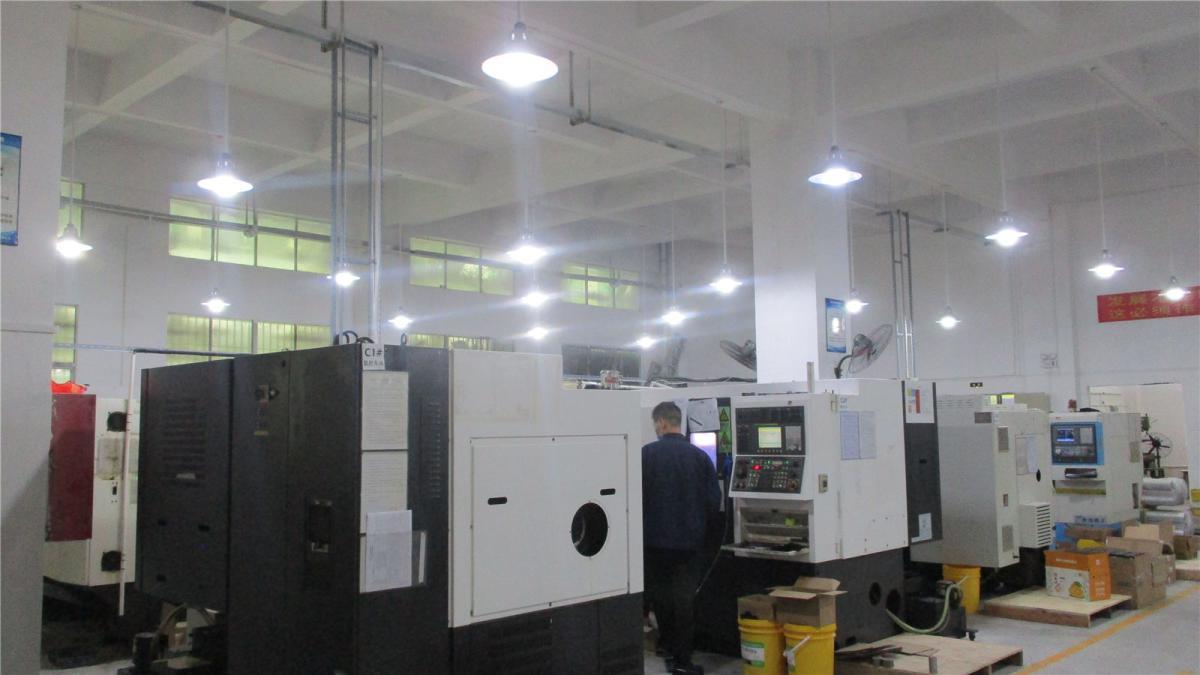 4. Thank you for telling me. Color difference is not a problem, acceptable. I also need a stainless steel finish. Do you have a picture?
Okay, polishing is divided into electropolishing and manual polishing. Manual polishing is brighter and looks similar to mirror polishing. You can see the difference in the attached picture.
5. Thank you. Electro-polishing looks good. Can you give me a quote for hard anodized aluminum parts and electrolytic polished stainless steel parts? 100 pieces each.
Of course, do you have any other additional needs? If everything goes well, I will send the quotation to your mailbox. Please pay attention to checking it.
6. Thank you for your patience and professionalism. If all goes well. I believe we will have a pleasant beginning of cooperation.
Thank you for your affirmation. It would be my honor if we started working together for the first time.
If you have any needs, you can contact us. As long as we can do it, we will do our best to serve you.
our products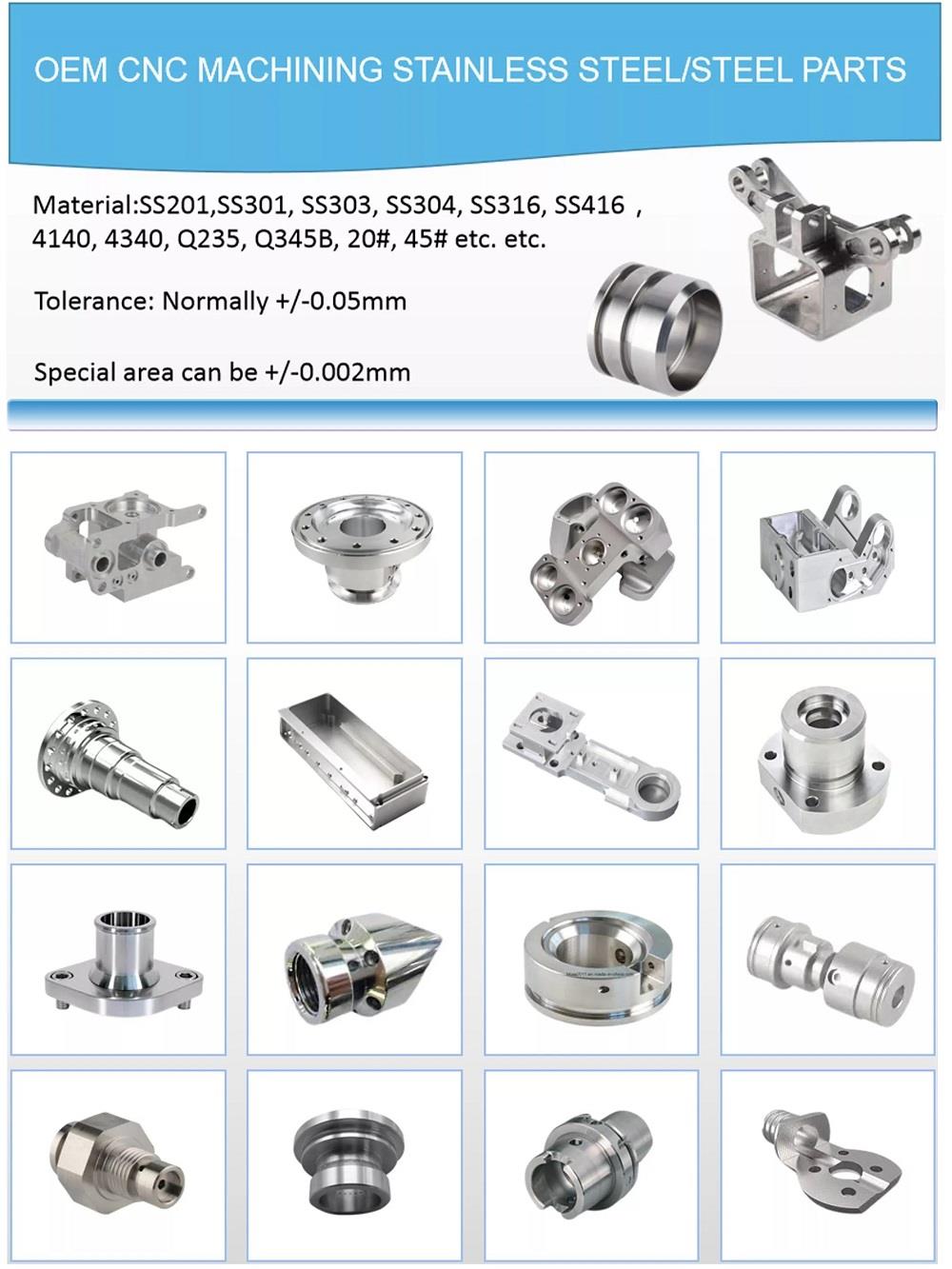 Aluminum Parts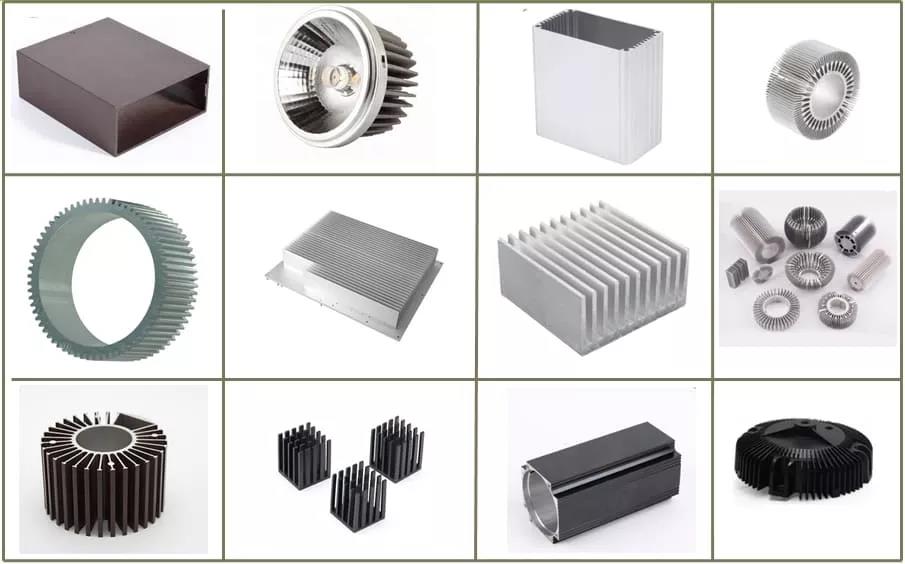 CNC brass parts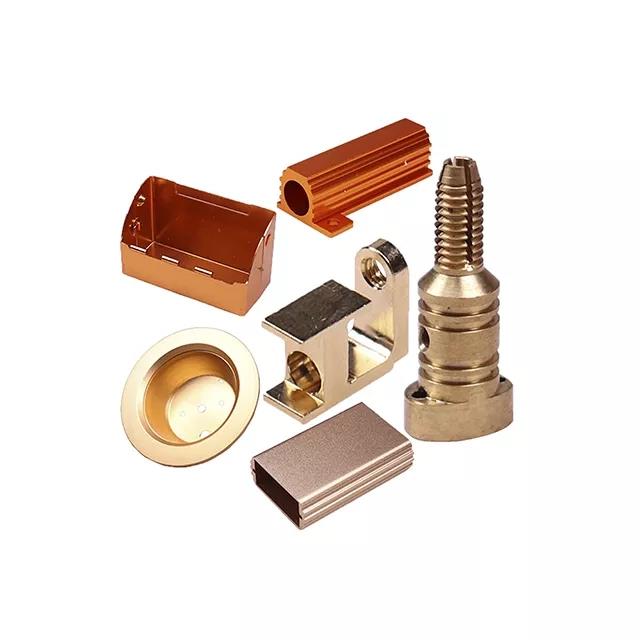 What is Tuofa CNC machining parts factory
Tuofa CNC machining parts factory was established in 2012 and is headquartered in Shenzhen, China. The company focuses on the provision of custom CNC parts, 3D printing parts, sheet metal manufacturing services and other solutions and product production. After years of steady development, it has grown It is a comprehensive group enterprise integrating product research and development, technical services, laboratory services, global logistics, and precision manufacturing.
Tuofa CNC metal parts supplier has served the world is top 500 companies and domestic top companies for many years, involving consumer electronics, smart home, smart buildings, communications, electronic office equipment, medical care, home appliances, fast-moving consumer goods and other fields, and continues to expand into the future of intelligent fields. The company takes technology as the core and business as the leading model. Through deep participation in customer product development and providing comprehensive solutions, the company will eventually become a trusted long-term partner for customers