Iron Vs Steel: Properties, Price, Weight, And Everything About the Alloy

May 12,2023

Most people use iron and steel in place of each other. However, they are very different. Industries rely on iron and steel because they are strong and long-lasting. Most people confuse iron and steel. They look a lot alike but have different properties. Iron and steel are essential in creating metal fabrication projects.
Are you curious about the iron vs steel argument? Is steel a metal? Is iron a metal? What is steel made of? Is iron stronger than steel? We have the answers for you! Let's begin by learning the basics of iron and steel.
Contents
Click the links below to skip to the section in the guide:
Which is Stronger: Iron or Steel?
What is the Difference Between Iron and Steel?
Advantages and Disadvantages of Iron
Advantages and Disadvantages of Steel
Find Quality Metal and Steel at Tuofa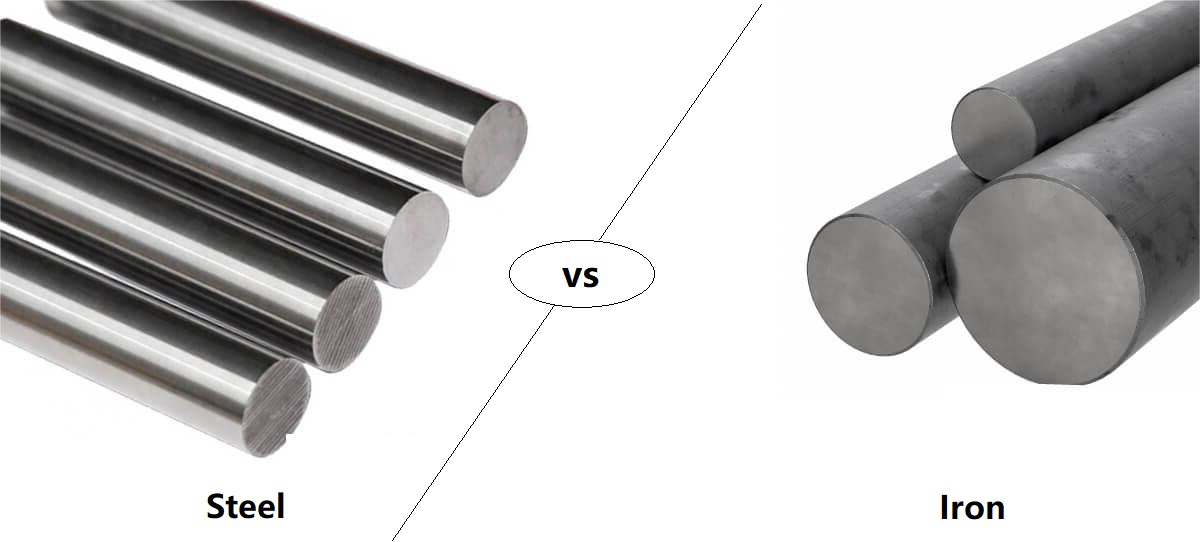 What is Iron?
Iron's periodic symbol is Fe. Its atomic number is 26. Iron is a silvery-white metal, easily oxidized to gray-black in the air, and is the most important and most used metal material in modern industry. Iron has been present on Earth since the formation of the Earth, and of course. The layers in space are also filled with iron. Iron is the fourth most abundant element found on Earth. Iron is called a "ferrous metal" because the surface of iron is often covered with a protective film of iron tetroxide, which is mainly black in color.
Man uses machinery to mine iron from the surface for manufacturing. Iron cannot be seen in its raw shape form because reacts with oxygen very quickly.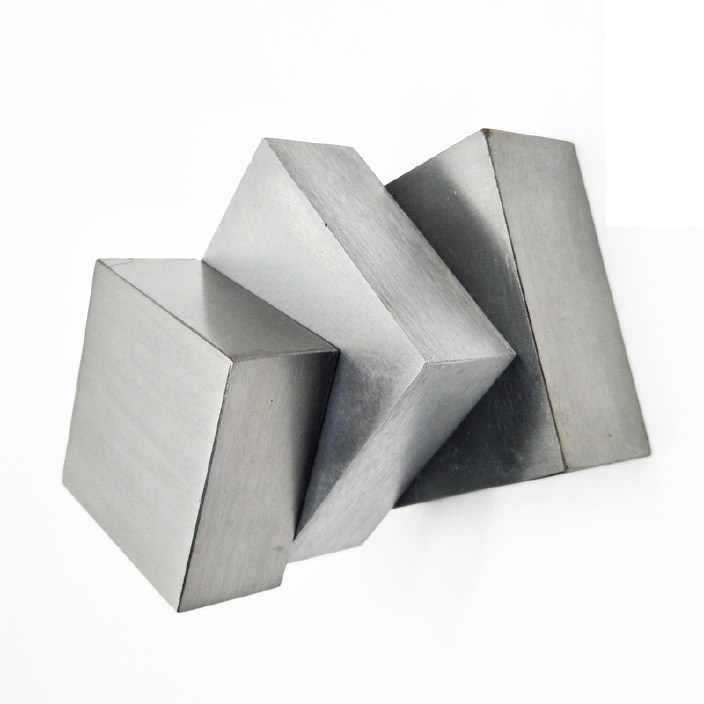 Properties of Iron
The following are performance in iron which makes it attractive to many industries. Continue reading to discover what makes iron great.
In fact, pure iron is very soft. However, it becomes hard when mixed with other alloys. There are many industries that use metal iron, such as farming, construction, and medicine.
Iron conducts heat and electricity. It conducts heat and electricity for electronic and electrician, electrical components, magnetic materials.
Also, iron is magnetic. It is used in identifying non-ferrous metals.
Among the metals, iron is the cheapest. The low cost of iron has made iron products a successful substitute for a variety of household items, including containers and cookware.
Iron easily dissolves in less-concentrated solution. It will not be dissolved in water, but through chemical changes, iron will be corroded and rusted by water.
Iron is reliable. It will perform like you want it to. By manually hammering can use it to create shapes.
Types of Iron
Cast Iron
Iron is melted at high temperatures. It is transferred to molds and left to set as cast iron. The process combines silicon and carbon.
Ductile iron
The first type of iron is called ductile. Magnesium is mixed with iron alloy to create it. Ductile iron is custom-made by managing magnesium and the level of heat.
Gray Iron
Gray iron receives its color from manipulating the ore. Water does not damage this type of iron. It does not corrode, either. Gray iron is used outside, such as in pathways and beautifying boundaries.
White Iron
White iron is applied as an outside layer because it breaks down easily. The type of iron needs professional help because of multiple steps.
Wrought Iron
One of the earliest types of iron is wrought iron. The iron takes a new shape each time heat is applied to it. Its composition has very little carbon. However, wrought iron is durable. It is used in gates and railings.
Malleable Iron
Malleable iron does not bend when blacksmiths bend the ore. It is created by heating and cooling white iron many times. Malleable iron is found in pipes, tools, and farming machinery.
What is Steel?
We often use steel and metals in the same context. The two concepts are very different, and here is how to distinguish between steel and iron.
The metal exists naturally. They are in the earth's crust and taken from the ground for many uses. Metals such as iron, zinc, and magnesium are also present on the periodic table. However, you will notice steel is not on the periodic table.
Steel is a kind of metal. It is called an iron alloy, meaning its composition combines nonmetal with metal. Steel has carbon with 0.02 to 1.7 percent. The metal is iron at heart. Carbon is added during the manufacturing process to make the steel powerful. Other alloy ingredients ensure steel does not rust or change shape easily.
Properties of steel
Steel can endure abrasion. It can absorb friction too. Steel does not rust or scratch. It holds its shape. Lastly, it does not dent.
Secondly, steel is very tough too. It will not fracture or break. The toughness is measured in food, per square, and joules.
Steel has maximum yield strength. The property ensures that steel does not change shape easily. It has a high peak temperature.
Carbon steel cracks at 841 megapascals. The metal has a high tensile unit. It does not crack or break compared to iron.
Also, steel does not damage accidentally. It can endure high winds, storms, and tough weather conditions.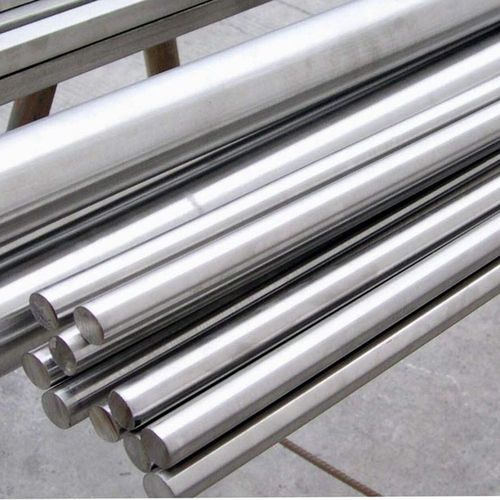 Types of Steel
Tool Steel
Tool steel is made with tungsten, cobalt, and other metals. It is the most durable form of steel. Heat does not affect it. Tool steel is extremely durable too. Because of its powerful qualities, you will find tool steel in cutting, stamping, and drilling.
Stainless Steel
The second form of steel on the list is stainless steel. It is low in carbon. However, the Cr (chromium) content range of stainless steel is usually between 10.5% -30%. Stainless steel is very common in food blenders and processing machinery. You will also find it in utensils and household appliances too. Stainless steel is long-term. It does not rust, corrodes, or changes shape at high temperature.
Alloy Steel
Aluminum, copper, and silicon create alloy steel. You will also find traces of nickel and titanium. The metals change the properties of steel. It can impact corrosion and strength. Also, alloy steel adapts to different settings too. The type of steel is cheaper. You will find it in electricity generators, pipes, and car parts.
Carbon Steel
Carbon steel contains silicon and copper. The type of steel is dull in appearance. In order to bring out the required performance of metal components, carbon steel can be reasonably heat treated.
The following are its categories:
1. Low-carbon steel has less than 0.15% carbon.
2. Medium carbon steel with carbon content of 0.3% to 0.60% carbon steel
3. High-carbon steel has 0.6% to 1.0% to carbon. It is the strongest sub-category of carbon steel.
Which is Stronger: Iron or Steel?
Iron is the primary metal that is available in its natural form. Its natural structure is very weak. Iron is not stable and does not attach easily to other metals. You will notice it has poor attraction when you bring a magnet near the iron.
Steel is combined with nickel and manganese to make it stronger. The metals combine their properties for long-term use. No wonder steel is the perfect alloy for constructing outside activities such as cabin cars and chair lifts.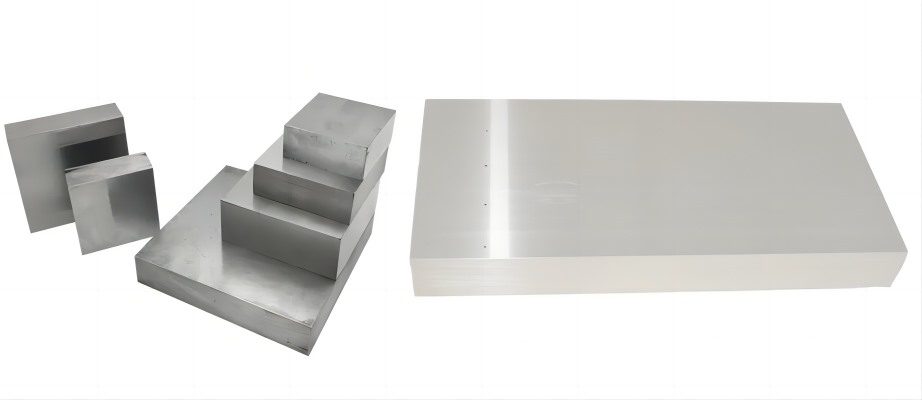 What is the Difference Between Iron and Steel?
The iron vs steel argument is incomplete without learning about their differences. Continue reading to know the difference between iron and steel.
Iron exists inside the earth's core. However, steel is man-made by combining iron with carbon. It is not naturally found in our planet's layers.
Steel is more powerful than iron because it does not break under pressure. Steel is tougher too. Industries use steel because it does crack. Steel does not break shape.
Other than stainless steel, other forms of artificial metal corrode easily. However, steel corrodes faster than iron because steel has a protective coating.
Steel is durable, lighter, and more reliable than iron. In many cases, using steel saves money. It offers lasting results. Sometimes, iron is less effective.
Is Iron Better than Steel
Iron and steel are very similar because their uses are alike. However, steel takes the win over iron because of its advanced features. Still, the iron vs steel decision relies on the requirements. It would help if you studied which metal is more durable. Also, learn about the differences too. Educating yourself about iron and steel will help you make the right decision for the project.
Advantages and Disadvantages of Iron
Iron has many uses. It has more than two percent carbon. When creating iron, special care is taken to remove impurities to make iron more durable. The metal is used in milling. Iron is also used in making buildings and cookware, such as frying pans and pots. Here is an argument for its plus points and disadvantages
Advantages of Iron
Iron is dense
Iron is incredibly dense, which makes the use of metal for machines. The metal supports other metals and is perfect for testing too. Before purchasing an iron, the customer studies the metal's different kinds. The metal's unique composition offers many helpful qualities.
Iron is reliable
Iron is popular in construction and industries because it does not change shape. It will stay the same throughout the years without dents or corrosion.
Iron is compatible
Iron works with all machines. The metal has a nice consistency which makes the cutting a lot easier. Also, the client can get the finish they want at a reasonable price. Iron, like steel, needs less time and is not difficult to mold.
Iron is non-stick
Objects do not attach to iron because it has non-stick qualities. Iron is easier to clean because objects do not leave particles behind. The quality reduces expenses and makes caring for iron a lot easier.
Iron does not dent
Steel dents but iron does not. It is a stable and durable material. Iron survives decades without causing problems for the user. Adding a personalized finish to the metal may disturb the surface. Yet, it will not ruin the material and its composition.
Disadvantages of Iron
Iron rusts easily
Iron is a base metal, and it does not have additions. Therefore, it will rust easily. The rust continues to grow until the metal is cleaned. The process increases the cost. Iron is unpredictable when it touches moisture. Its rusts without control, and the damage can cause severe harm.
Iron is dangerous
Iron is also quite heavy. It is not easy to transport and work out. In addition, iron must be carried around with care. It is a cause of concern for the workers, employees, and everyone around it.
Advantages and Disadvantages of Steel
Steel is used in making buildings, weapons, and cars. Metal has much demand in the market. It is available in different types, too, such as tubes, plates, and bars. Experts use steel to create eye-catching designs. Here are its plus points and letdowns
Advantages of Steel
Steel does not harm the planet
Firstly, steel is safe for the environment and our planet. It does not harm animals, humans, or other nearby organisms. When using other metals, steel is always the tough option. Customers and everyone are pleased because steel will not harm the environment.
Steel is diverse
Steel has many uses. You can use steel in offices and homes. Steel is also used in tall buildings to stabilize the structure. The metal is also available in different sizes and shapes. You can customize the finish of the steel too. These qualities result in the use of steel in different projects.
Steel is cheap
Steel is not expensive. Its affordable price means the projects will not cost too much. Because steel lasts longer, too, it will not need to be replaced. As a result, future expenses are saved, and the buildings stay standing for a long time.
Steel lasts longer
Steel is powerful besides durable too. It can absorb pressure. Steel does not shatter from heavyweight. Thus, steel is used in creating buildings. Steel application is growing because of its advantages that other metals do not offer.
Steel is reliable
Steel is long-lasting, strong, and reliable. It does not rust or corrode. When installed, the steel can last for more than ten years with proper management. Fire will not harm steel, and it will not decay like other metals.
Disadvantages of Steel
Steel is noisy
Steel conducts sound. As a result, it can make construction and the building very noisy to leave in. The high volume can disturb the people living inside the building. It can reduce office output. Steel is not correct for buildings that require focus.
Steel needs management
The metal will need maintenance if you do not want steel to rust. Working with an expert can make the project expensive. It can disturb the usual daily activities and cause concern too.
Steel is not good for energy saving
Steel conducts heat. Metal can disturb the heating situation in many buildings. The heat will leave through the walls that are made of steel. Winters will become colder, and summer will become warmer inside the buildings. Steel is not good for reducing electricity expenses.
Steel weighs a lot
Steel is a lot heavier compared to other metals. The weight makes it difficult to transport. Steel is a lot more difficult to install too. It is a significant letdown when working in small spaces. If the budget is little, transporting steel to the spot is impossible.
Steel rusts
Steel easily rusts more than other metals. It will turn orange when oxygen and moisture from the soil touch steel. The metal usually comes with a top layer that helps the metal not to rust. The coating makes the steel expensive too.
Find Quality Metal and Steel at Tuofa
Visit Tuofa to learn more about steel, iron, and other metals. The company offers manufacturing parts for robotics, cars, and electronics. Tuofa's highly qualified staff guides the clients expertly. We are a well-trained team of programmers, engineers, managers, and quality specialists.
Tuofa offers top-quality steel and metals at affordable prices. Our manufacturing plants reduce lead time and cost. Visit the website to read about Tuofa's certifications. Contact the company on Facebook, email, and Skype for more details.
FAQs about Steel and Iron
What lasts longer: iron or steel?

In contrast, steel is stronger, more durable than iron, and easier to process and manufacture. This is because steel will not rust. It has chromium. Iron is less durable than steel because it rusts easily from oxygen. Iron is soft, which lessens its use. Steel also lasts longer because it has more carbon. The quality helps the metal to absorb pressure more than iron.



Can you weld cast iron to steel?

Of course, cast iron and steel can be welded together. It is possible to determine. The welder must understand the metal qualities. You can weld cast iron to steel and easily solve the problem of damaged mechanical parts.

You can weld the metals to make molds. However, cast iron and steel welding will not work for heavy equipment. It will not absorb stress.



Which is more expensive: steel or iron?

Iron is a natural alloy. On the other hand, steel is a manufactured metal. It needs energy and labor, making it expensive. Because of the extra steps, steel will cost more than iron. However, the types of steel will also impact the price. A complicated way of production means expensive steel.



Is steel stronger than titanium?

Yes, steel is also stronger than titanium. However, titanium weighs less than steel. It stretches easily. Experts use titanium in tough environments. Steel may corrode easily, but titanium does not. There are other qualities to think about other strengths when learning about titanium and steel.




Titanium Vs Stainless Steel, Only Weight to Density Ratio Is Not the Decisive Factor!