How to Reduce the Cost of CNC Machining

Jul 26,2022

How to minimize the cost of CNC machining? It depends on the design of your part. Below are some ideas and techniques for reducing costs that you can refer to.
For example, in the aerospace industry, the light-weighting of parts is a key design goal. Also in other industries, factors such as surface finish or aesthetics may be a top priority. In almost all cases, however, the cost is an important factor in the overall design and manufacturing process.
There are several ways to keep your goals within your production budget, especially when using custom CNC machining parts. First, you can shop around for the most cost-effective CNC machining services among the many merchants. Also, some of the most important CNC machining cost savings actually need to be considered at the design stage.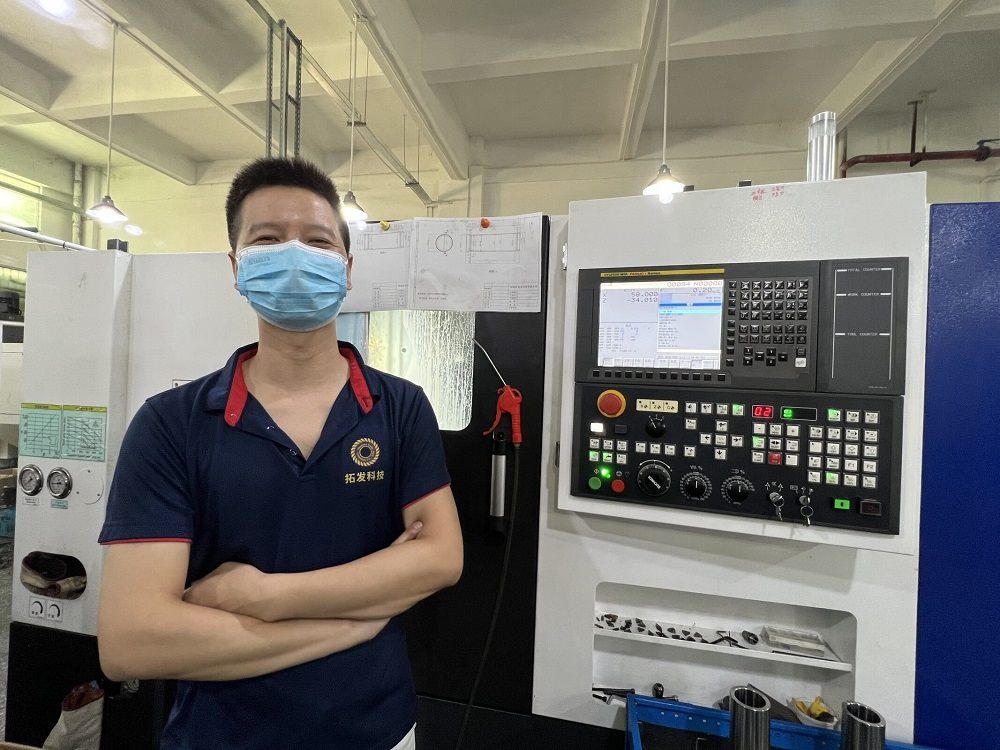 7 skills to reduce the cost of CNC machining
When discussing the costs associated with custom CNC machining parts, there is an important principle to keep in mind: the longer the machining time, the higher the cost. There are many factors that affect machining time, such as material selection (easier materials are faster and therefore less expensive to use) and part design. Today, Tuofa CNC machining manufacturer will focus on the part design and practical skills to reduce the cost of CNC machining.
1. Avoid thin walls
Although CNC machining is capable of producing parts with extremely tight tolerances and thin walls (~1mm), if cost is the driving factor for your product, it is advisable to have as thick walls as possible. The reason for this is that machining very thin walls is primarily time-consuming: if you go too fast, you can damage the part due to tool vibration. Properly machining thin walls requires repeating and cutting at the proper speed, which will definitely increase the machining time. Therefore, if the wall thickness is not necessary, it is recommended not to be superfluous.
2. Integral inner radius
When designing a part, integrating inside radii instead of 90-degree angles at the corners will save a lot of machining time (and cost!). Because CNC milling tools are cylindrical in nature, they naturally have curves or radii when they create corners within a part. With this in mind, designing parts with internal radii rather than sharp corners can simplify the production process. In addition, the larger the inner radius, the larger the available milling cutter and the faster the machining time.
3. Avoid deep cavities
Another design tip that helps minimize CNC machining costs is avoiding deep cavities and grooves in parts. The reasons for this are two-fold. First, the deeper the cavity, the longer it takes to cut the material. Second, designing a part with a cavity larger than 4 times the tool diameter may require specialized tooling and increase production costs.
4. Avoid deep threads
Following the previous tip, it is also recommended to keep the thread depth as low as possible to reduce custom CNC machining parts costs. Unless absolutely critical to a given part, it is usually not necessary to integrate threads that are deeper than three times the hole diameter. Deeper threads, such as deep pockets, may require the use of non-standard tools, which increases machining time and cost.
5. Stick to standard tool sizes
When designing a part, you can save a lot of machining time by making sure you keep the dimensions that correspond to standard CNC tools. For example, hole, thread, and pocket diameters should correspond to commonly used CNC tool diameters. Additionally, by maintaining the same hole and cavity dimensions on the part, fewer tool changes are required, thereby speeding up the CNC machining process.
6. Avoid high tolerances
While custom CNC machining parts can withstand some of the highest tolerances in any manufacturing process, that doesn't mean every part needs the tightest tolerances. In fact, using tight tolerances only when absolutely necessary can greatly reduce costs, as achieving high tolerances increases machining time (and inspection time).
7. Keep it simple
Generally speaking, if you follow these six CNC machining design tips, and most importantly keep your parts as simple as possible, production costs can be significantly reduced. A part that has no thin walls uses internal radii, and has consistent hole and thread sizes throughout the part will be faster and less expensive to machine than a more complex part.