Is it Easy to Aluminum Machined Components?

Jul 26,2022

A general term for aluminum-based alloys. The main alloying elements are Cu, Si, Mg, and Sn, while the secondary elements are nickel, titanium, chromium, lithium, etc. Aluminum alloy has low density, good plasticity and can be processed into molded materials. It has excellent electrical conductivity, thermal conductivity and corrosion resistance. The alloy formed by adding certain elements can maintain the advantages of pure aluminum and light weight while also having high strength. This makes its "specific strength" better than many alloy steels and makes it an ideal structural material.
Aluminum CNC machining services are widely used in the automotive industry, consumer electronics, energy equipment and aerospace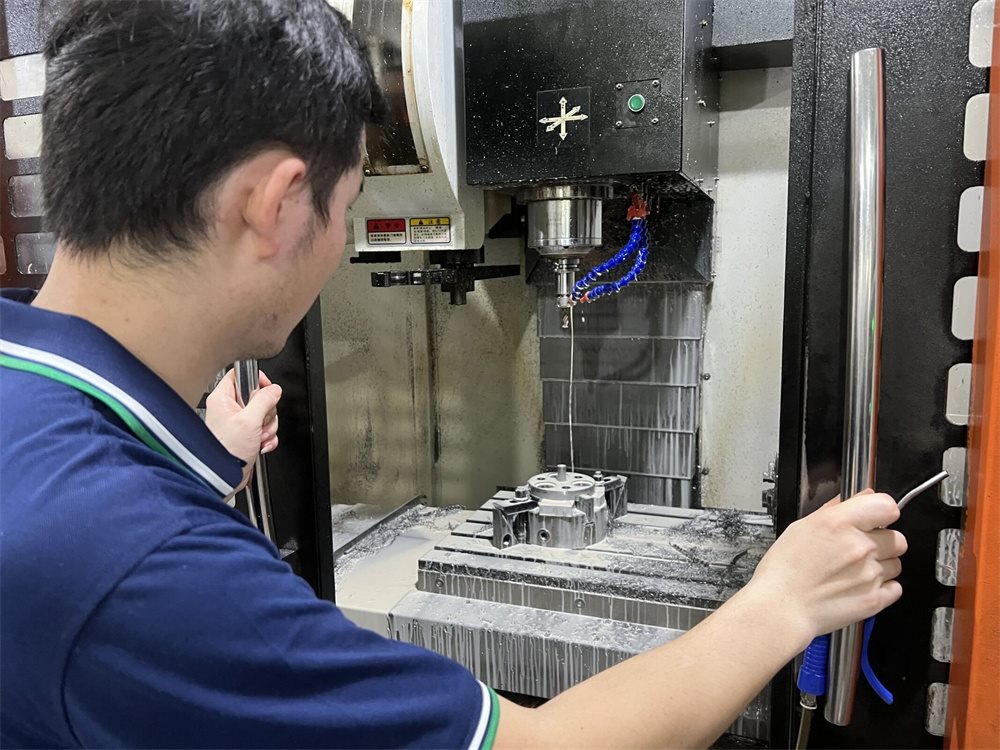 CNC machined aluminum parts machinability
Precision aluminum machining manufacturing process: The machining of industrial aluminum alloy parts has high requirements for tools, especially aluminum alloys in the aviation industry. While the tools are cost-effective, they must also meet the needs of high-quality processing. Because the overall cemented carbide tool has a very sharp cutting edge and groove, its cutting force is small in the finishing of aluminum alloy, and it has the advantages of large chip space and smooth chip removal. Therefore, the overall cemented carbide tool has gradually replaced the traditional high-speed steel tool.
Aluminum CNC machining: Due to the relatively low strength and hardness of aluminum alloy, small plasticity, low tool wear, and high thermal conductivity, the cutting temperature is lower, so aluminum alloy has good machinability, is an easy-to-process material, high cutting speed, suitable for high-speed cutting. However, the melting point of aluminum alloy is low, and the plasticity increases after the temperature rises. Under the action of high temperature and high pressure, the friction at the cutting interface is great. It is easy to stick to the knife; especially the annealed aluminum alloy, it is not easy to obtain a small surface roughness. In order to obtain a smooth surface of the workpiece, a combination of rough cutting and fine cutting is used as much as possible, because the blanks of various qualified workpieces will always have some oxide layers, which will cause the tool to be worn to a considerable extent. If the final cutting process uses polished sharp tools for fine cutting, the above requirements can be met.
Among them, the applicable tool material is selected according to the silicon content in the aluminum-silicon alloy. The silicon content is below 12%. ISO K10-K20 tungsten steel tools can be used, and diamond tools can be used if the silicon content is greater than 12%. During cutting, the oxidized alumina chips will have a chemical affinity with the tool, resulting in adhesion and chip accumulation tumors, resulting in increased frictional resistance and accelerated wear. Once the chip tumor is formed, it will replace the cutting edge for cutting, and the sharpness of the tool blade in ultra-precision machining has lost its meaning at this time. Moreover, the bottom of the chip tumor is relatively stable, while the top is very unstable and easy to break. After the rupture, one part is discharged with the chips, and the other part remains on the processed surface, making the processed surface rough. The unevenness of the part other than the protruding blade of the chip tumor will directly roughen the processed surface, and the friction between the chip tumor and the processed surface will also increase the surface roughness.
Selection of machining materials for aluminum parts
The most commonly used aluminum alloys are 6061-T6 and 7075. With the popularity of energy saving and environmental protection, soft aluminum components are highly malleable and recyclable, making them the best choice for mechanical purposes. Conversely, if aluminum is mixed with other specific elements such as magnesium, silicon, copper and zinc, they can form aluminum alloys after heat treatment. Aluminum alloy has good strength, super hard aluminum alloy can reach 600 Mpa, and the tensile strength of ordinary hard aluminum alloy is 200-450 Mpa. It has been widely used in manufacturing. Aluminum is a commonly used machining material for Chinese machining manufacturers, and it is one of the 50 materials we can provide.
Aluminum CNC machined parts advantages
6061-T6 is a corrosion-resistant type with good strength and uniformity. In aluminum parts, 6061-6 is mainly used for material processing, which is not easy to deform and has almost no tolerance problems. In the process of processing aluminum parts, a good post-anodized treatment effect can be achieved.
The 7075 aluminum plate is Al-Zn-Mg Cu, a good series of super-hard aluminum. It has good mechanical properties and wear resistance and can be easily machining. Aluminum parts are also machined with good anodizing treatment, corrosion resistance and anodized resistance. 7075 aluminum is a classic material used in the aviation industry. Precision aluminum machining parts have complex structure and high precision.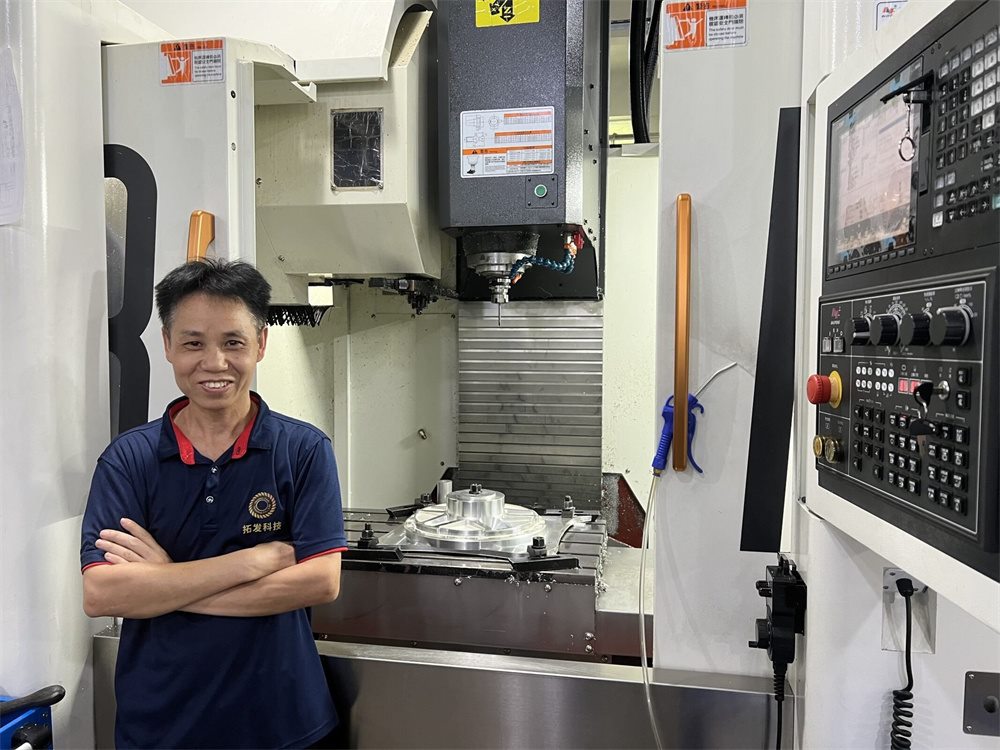 CNC machined aluminum parts application
Precision machined aluminum parts processing In the entire design to processing process, programmers can efficiently complete the review of each project. Precision machining shop of Tuofa CNC machining manufacturer in Shenzhen, China. By accurately evaluating the cost, plasticity and complexity, it is ensured that each design fits perfectly. Disposable parts, high-machining, modern molded products for complex space surface work, such as auto parts and aircraft structural parts, can be perfectly processed.
According to your CAD data, CNC Machining Manufacturer can cut any shape of material. No matter how many parts your component consists of, Tuofa can quickly produce high-precision metal parts while meeting strict tolerance standards. Surface treatment processing is usually used for aluminum, including anodized, passivation, brushing, sandblasting, powder and printing.
CNC machined aluminum parts is widely used in machinery manufacturing, transportation machinery, power machinery and aviation industry.