CNC Turning: A Key Player in Automotive Technology

Aug 01,2022

The automobile has been around for a couple of generations and has evolved significantly, from Benz's three-wheeled car to the self-driving, electric-powered futuristic vehicles of today. The older generation of car models was focused exclusively on elegance and performance, but this era demands fuel efficiency, regulatory standards, and market dominance.
Modern technology has improved over the years so that these automobiles are no longer merely forms of transportation but can also be entirely personalized to the needs of the consumer. Automobiles that drive themselves, energy-efficient automobiles, and other industry developments are rapidly transforming the way automotive manufacturing is.
Automobile production is a complicated mechanism in which precision is essential. Although certain fundamental elements of car assembly operations have not changed; automakers have started to implement methods and technologies into their manufacturing and assembly, such as machine learning for repetitive tasks. Mechanization in the production system offers improved efficiency and consistency while reducing the exposure of both employees and end consumers to possible hazards.
This is where CNC comes into play. CNC is a numerically controlled machinery that isprogrammed for incredible precision in fabrication, cutting, and other industrial operations;hence, it is highly specialized and automated to accomplish such results. Employing computer-aided design software, the specifications of the components are determined and then transformed
into production directions.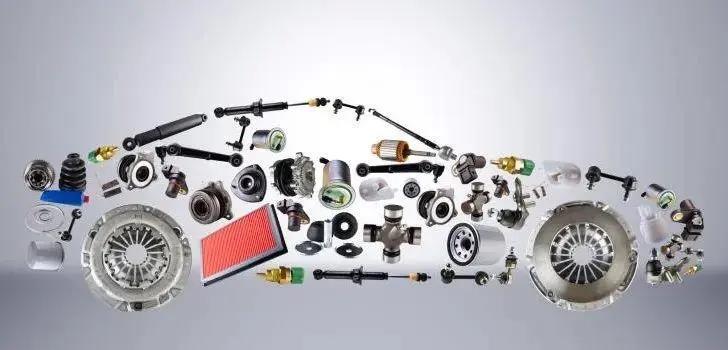 How is CNC used in the automotive industry?
Automotive titans are heavily utilizing CNC technologies for the rapid and reliable fabrication of advanced and efficient car components. The COVID-19 pandemic and its ramifications in the manufacturing business have boosted demand for the adoption of such an invention in-vehicle component manufacture. Since each aspect of production requires solid performance, companies use a variety of machining operations to produce diverse parts such as body and door panels, windshields, and other essential external and internal parts.
Car Engines
CNC is in great demand for the fabrication of engine blocks and cylinder heads which are vital in the internal combustion process. These parts are made from a solid piece of metal, particularly aluminum, which is very malleable. As a result, vast numbers of these engine components are produced minus additional labor costs. The engines produced are secure and dependable, with improved quality and fuel economy.
Gearbox
A perfect gearbox system in an automotive engine would ensure that it would turn too fast for structural rigidity, causing the engine to disintegrate or heat up. Additionally, without a stable gearbox, any vehicle is unable to unleash the engine's peak performance, limiting its top velocity.
CNC technology allows for exceptional precision and fitting among gears and other microscopic components. This would result in higher mileage and optimal utilization.
Dashboard Panels
Csutom CNC machining parts is widely used in making dashboard panels since it provides the accuracy required for precise cutting of dashboard chassis from bare materials. The technique also guarantees that when the gas indicator, speedometer, and hazard flashers are mounted, their perforations match accurately, guaranteeing that the readings are correct down to the last notch.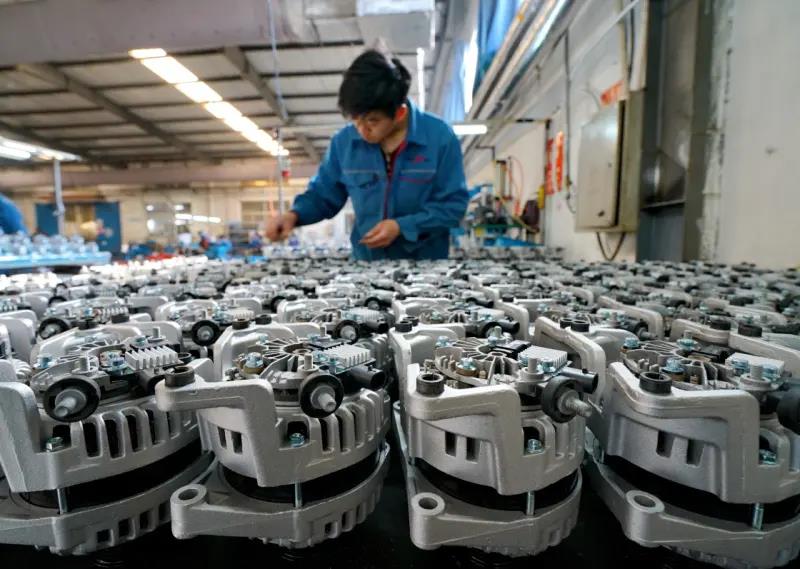 Door Panels
The manufacture of automobile doors requires great accuracy since squeaking doors are not tolerable, and windows must be snug and fitted neatly. CNC machining enables accurate consistency of materials with ultra-low tolerances to achieve the optimal balance of aesthetics and functionality among all automotive components.
Custom Parts
The CNC machine can handle everything from vintage automobile restoration to OEM manufacture. It revives outmoded automotive engineering technologies and even mass-produces previously scarce replacement parts. The troubles of making bespoke automotive parts for efficiency, aesthetics, or upgrading existing components are now a thing of the past, thanks to this technology.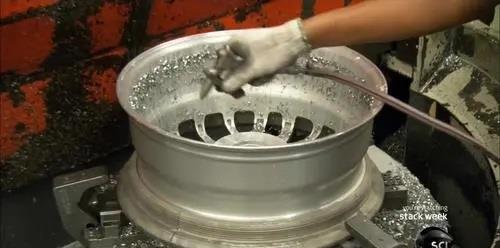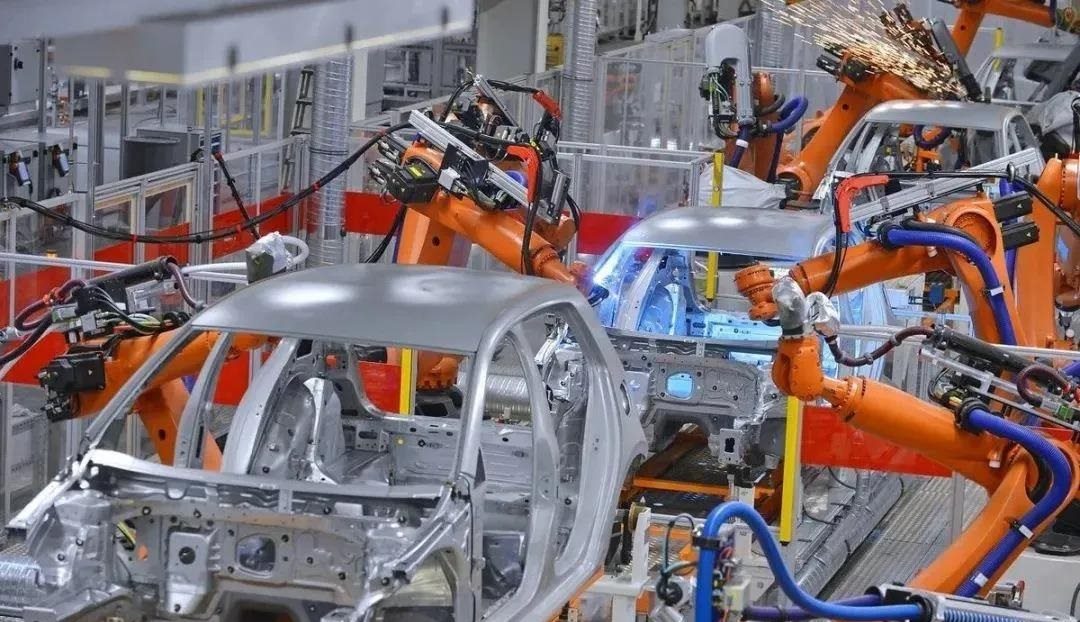 Leaping Forward with CNC Machining
Many of the fundamental principles of car manufacture remain precisely like what the early companies had, yet technological breakthroughs are altering manufacturing operations daily. Car companies are currently adopting new approaches and resources into engineering and fabrication operations, such as automated machines for repetitive actions and machine learning. There are perks to using CNC machining technology over the traditional vehicle parts manufacturing practices.
Repeatability
The CNC machine is operations may be duplicated without error, resulting in identical and exact products. This feature is extremely useful in large-scale production, as computer-aided designs are meticulously followed by the CNC machine, generating identical copies of the product every time.
Speed
The CNC machine may execute the script as many times as necessary without interference, and this function is substantially faster than conventional machine fabrication techniques. A well-Maintaining CNC ensures that all orders are completed on time and without delays prevalent with older component production processes.
Cost-efficiency
CNC machining has a faster execution timeframe than the non-automated turning process since it involves less manual effort for the operators. Furthermore, the improved efficiency eliminates inaccuracies that might otherwise result in wastage of raw materials. It reduces the number of unnecessary waste materials while lowering manufacturing costs, making it more environmentally friendly than traditional manufacturing processes.
Precision and Accuracy
CNC machining technology is completely capable of delivering tight tolerances due to the machine's autonomous programming functions. These precise tolerances are demanded in the vehicle industry, where the malfunction of any critical component can have disastrous consequences, especially in AI-powered cars and their components.
Flexibility in Customization
CNC technology is often flexible and adaptive in delivering parts based on the client's specifications. This makes it an ideal choice for making unique parts for a range of applications.
For instance, the strong demand for vintage automobile refurbishments and discontinued car parts necessitates the need for CNC-produced components.
Optimized Functionality
The accuracy in which automotive components are manufactured ensures that overall functionality is at its peak. Car engines with flawless components can achieve greater mileage and faster speeds than conventionally manufactured engines. Furthermore, it can assure the overall quality of mass-produced automobiles while being more cost-effective and efficient.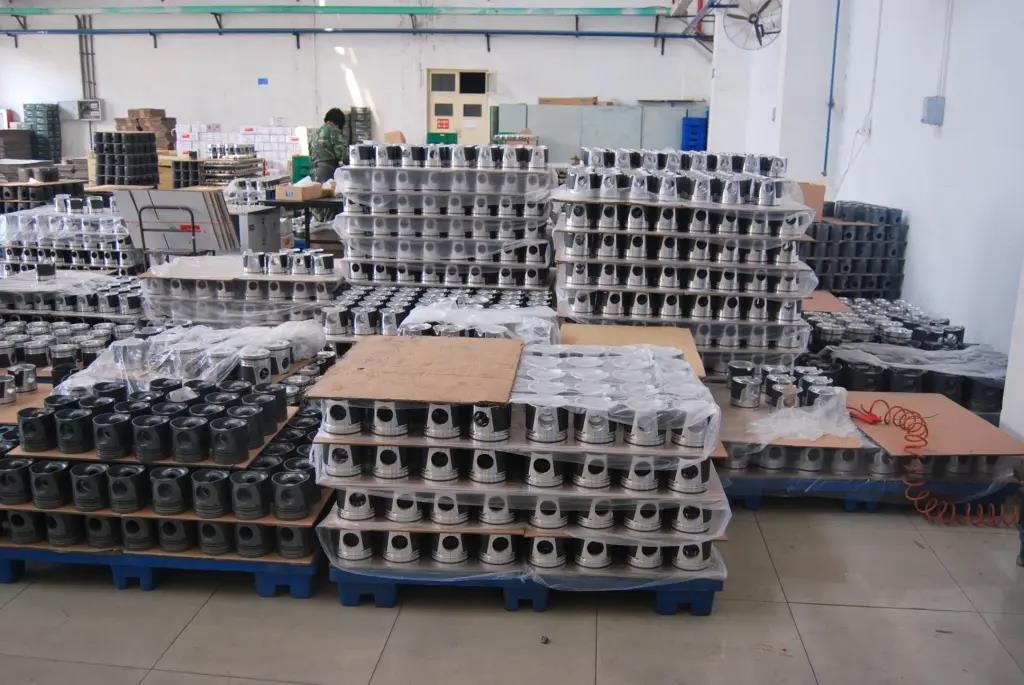 Toufa CNC machining: the most - trusted partner in automated machining
Toufa CNC machining parts manufacturer, with its state-of-the-art metal & plastic machining services and dedicated customer support, is fully capable of meeting your demands as the need for cost-effective yet precise machining supplies hits an all-time high.
Their CNC machines can do complicated operations while keeping their level of excellence in service. Many major players in the automotive industry have forged their ties with Toufa CNC machining manufacturer due to their extensive experience in CNC machining production. China Toufa CNC machining manufacturer is well-positioned to provide customers with a creative, bang-for-buck continuous solution for your automobile manufacturing needs. Free quotations and information are available at any time; simply send a message along with a sample material design. You can always count on Toufa CNC machining manufacturer, a leader in the automated machining industry.