Top 10 CNC Aluminum Parts Suppliers and Manufacturers in China

Aug 14,2023

There is a saying that nothing is purpose less in this world. And Aluminum is a pure gift from nature that it has the ability to be recycled without much effort and being able to be used for infinite number of times. For Aluminum to be used again and again there is only a fraction of effort needed to create fresh aluminum from the used one. China's manufacturing industry has mastered that fact about Aluminum. China is providing great quality, precise and reliable aluminum parts all over the world.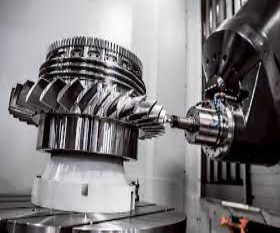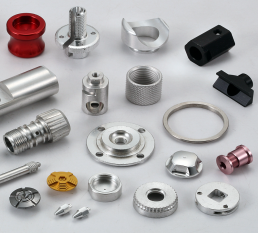 China top 10 CNC Aluminum parts manufacturer profile chart
CNC machining parts manufacturer in China have left behind almost everyone in the world with their highly precise and best quality products combination. The number of industries and factories working on CNC machining manufacturer of aluminum parts is towering. With experience labor, skillful and qualified engineers and advance machinery used give them the edge of providing quality products in time all over the world.
The following is a list of top 10 CNC machining manufacturer of aluminum parts in china. They are categorized based on their quality of the products, experience, skillful persons and year of establishment.
Shenzhen Tuofa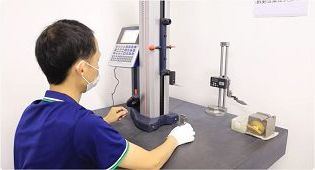 Shenzhen Tuofa is leading the chart in the field of CNC machining manufacturer Aluminum parts. They have an experience of more than 20 years in this field. Their best-quality products and cost effective solutions for the customer have make them the most trusted company within China and in other parts of the world as well. They have trained and qualified team for providing the best quality and delivery of the product in time. Their main services include grinding of the material, cutting, milling, threading and sand blasting etc. The best part about their organization is that they are not relying on their man power but are completely happy to adopt and develop with modern day technologies.
Rapid prototyping (RpProto) Company
CNC machining manufacturers first make the prototype of their desired product. In China, if you are looking for CNC prototyping then Rapid Prototyping Company is your desired destination. They are dependable rapid prototyping manufacturer. Vacuum casting, 3D printing, injection molding and finishing surfaces are their core objectives. And one thing which is very interesting that they can operate on low-volume as well and their quality will never alter 0.01% in this regard. Their highly skilled teams will physically test your product functionality, design validation and assembly testing of the product.
HLH Prototype Manufacturing
For rapid prototyping the company which is providing quality assured prototypes is HLH with their unique way of working with custom and complex products. The world is going at a rapid pace in terms of technologies use. HLH is providing CNC machining aluminum parts prototyping along with services like injection molding, CNC Machining and prototypes, CNC Machining and prototypes, rapid 3D printing and Urethane casting of the products. Their objective is to provide fast prototypes to ensure the timely delivery of the products.
Sunrise-metal Aluminum Manufacturer
Sunrise is also in the list of aluminum manufacturer in China with the help of die casting process different companies and industrial requirements. They have over 10 years of expertise in the field of aluminum die casting. They are fully equipped to do a job from prototyping to make a full-scale product. Their focus is to ensure the quality and also provide low, medium or bulk orders.
Junying Metal (Jpm) CNC manufacturer
This company is vastly experience having 15+ years expertise in the field of aluminum manufacturing parts. Their precision machining along with advanced manufacture services is unmatchable. They offer high class aluminum turning parts with excellently meeting the client's requirement. They offer and facilitate different industrial, aerospace, automotives and electronics companies with great quality products. They are quick in response to ensure the customer needs with cost-effective and reliable solutions.
Xometry
You can check your quotation online for any product cost with its time for completion on Xometry. You just need to upload your design to their online portal and it will provide you every required detail about that along with its cost estimation as well. Skillful engineer team ensures the quality of the product using modern day technologies from prototyping to full scale development of the products. It also ensures and promotes environmental sustainability in their services. The core services provided by Xometry includes 3D printing, injection molding technologies, sheet cutting and forming, CNC milling and machining of the parts.
Premium Machining​
Their feature product is aluminum machining, steel machining, CNC milling and turning, Aluminum CNC lathing, Aluminum CNC machining, Aluminum CNC milling and Swiss turning parts different mater. They are extensively using CNC machining with accuracy and precision. It provides high quality products for industries like automotives, aerospace electronics and medical. They possess technically perfect staff fully equipped to get any kind of CNC machining job done. Their experience is more than 16 years in the field of CNC machining by providing services to more than 500 industries in China and all over the world as well.
ZP Aluminum Co., Ltd
This company was established in 2005 and due to continuous improvement and Progress they have become the top-notch company in aluminum manufacturing. They have earned the customers trust by providing quality products in aluminum manufacturing not only in Chin but in other countries like England, Thailand, Brazil, America and Canada. They possess high number of services when it comes to aluminum manufacturing like aluminum extrusion profiles, CNC machining, laser cutting etc.
BOEN Rapid
When it comes to CNC prototyping services BOEN Rapid has made a huge impact in the aluminum manufacturing. It was founded in 2007 and up till now it has become one of the most professional in metal manufacturing companies in China. They provide low-volume manufacture services all over the world. They provide their services in the field of automotives, aerospace industry, medical field and consumer electronics.
Shenzhen Bergek
This one is also a world class provider of CNC machining and sheet metal fabrication in aluminum manufacturer industry. Their sales ranges from US $ 5 Million to US $ 10 million by exporting their products and providing services to countries like America, Europe, Asia and Middle East. They provide services like surface treatment and finishing, assembly of the parts, shipping of metal and plastic parts.
Why Choose Shenzhen Tuofa Custom Aluminum Parts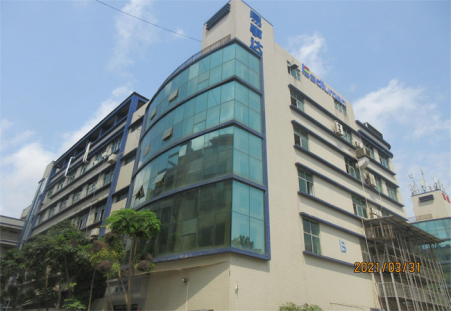 Shenzhen TUOFA is leading the chart in the field of Aluminum parts manufacturing with CNC machining in China and throughout the world as well. It provides Custom OEM CNC machining parts, metal products with flywheel and fabrication CNC services to different industries.
The advantages of using Shenzhen TUOFA aluminum parts are huge in number and explained briefly as follows:
They are undoubtedly one-step shop for metal parts solution.
50+ experienced engineers, programmers, Quality control team; sales team even every member of the association is attached to meet the customer's requirements.
To meet the updated technology it conducts workshops and training of their employees every month by sharing new ideas and skills together to improve and enhance their machining knowledge.
Their sales team is excellent, practical and has keen knowledge about CNC machining. They can easily comprehend what you want from the company.
TUOFA is not confined to China hence they provide their services in 65 countries around the globe.
They have an excellent workshop and their machinists are exceptional to get any kind of CNC machining job done in time and with best quality product.