Why is a Custom Mechanical Keyboard Popular?

Sep 30,2022

Custom CNC Machining Metal Mechanical Keyboards are a Craze, and Here's Why: typing should not be a problem. It should feel comfortable and, most importantly, make work delightful.
If you are a gamer, a coder, or somebody who works on a computer daily, a keyboard is probably one of the most important devices you may have. You're banging away on your keyboard if you're not dragging the mouse. Of course, the right keyboard may make or break your gameplay or work experience, and you need to be aware that you have alternatives beyond cheap keyboards sold at your local computer hardware shop.
Mechanical keyboards come into play on this occasion. They differ from ordinary membrane keyboards because, rather than rubber, they feature plastic switches beneath the keys that enable the touch feedback to register on the computer. This may not seem like much of a difference, but the key configuration significantly influences how you type. A keyboard switch is a simple gadget in theory. It is made of a stem that links to the keycap and is kept up by a spring. The stem is forced downward whenever you press down on a keycap, allowing electrical contacts to connect.
CNC machining services provide the most convenient supply of custom metal mechanical keyboards, personalizing each person's suitability for the keyboard, so everyone gets the best keyboard for themselves. At the same time, CNC machining also solves the problems of changing varieties of mechanical metal keyboards, small batches, complex shapes, and high precision. It is an effective way to achieve high-efficiency and automated processing.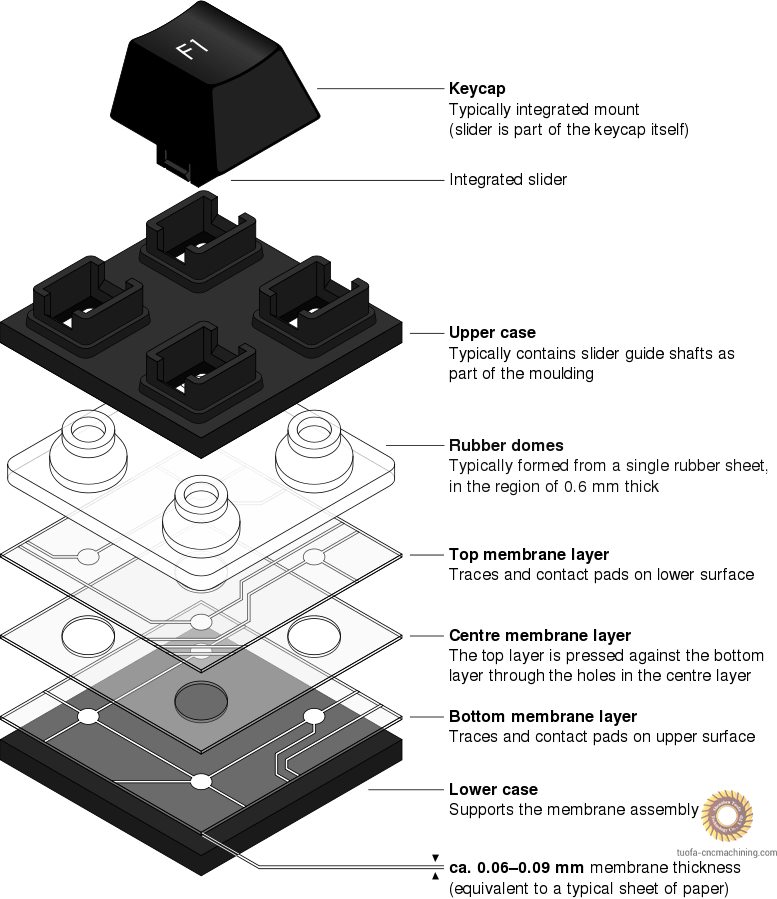 Mechanical Keyboards CNC Machining Service is More Operable
Mechanical keyboards offer a unique feel from membrane keyboards since the keys activate a spring-loaded mechanism, and when pushed, you'll sense or hear a distinctive clack of the key being pressed. You'll recognize when a key is pushed and won't have to wonder if a tap went through. On the other hand, Membrane keyboards tend to feel spongy since they press down on a rubber cap, and there is no distinct sound of a switch being triggered. You are more prone to making mistakes when you type fast on a membrane keyboard.
Without a doubt, not all mechanical keyboards are made equal. The hobby of building and customizing keyboards is gaining momentum, especially in fabrication processes like CNC machining metals, to create a more premium feel and customizable designs that meet the demands of an enthusiast.
There are dozens of vlogs, forums, threads, groups, articles, and other websites dedicated to modifying metal mechanical keyboards. Keyboard enthusiasts enjoy and promote the delights of keyboards by trading advice and displaying the boards they design, acquire, or collect.
While interest in custom mechanical keyboards made using various fabrication methods such as 3D printing and CNC machining has grown steadily over the last few years, the past two years have been extremely progressive: newbies swamped in, predominantly from other social networks such as the gaming and work-from-home (WFH) communities.
Metal Mechanical Keyboards CNC Machining Service Rapid Development
During the first few stages of the pandemic, there is a noticeable rush of newbies purchasing various home office equipment, even generating shortages in supplies of fabricated parts. Mechanical keyboards were a part of the surge. Many people made significant investments in their home-work setup and began carefully building that perfect home office area they had previously overlooked.
In addition, considering that most people stayed at home for work, they were devouring information online with unparalleled zeal, which broadened the realm of custom keyboards. Many well-known content creators provide instructions, type in ASMR-style, evaluate keyboard products, or construct full mechanical keyboards from concept to reality.
Of course, the beauty of employing modern methods of manufacturing materials such as metals has piqued the public's interest. Many enthusiasts have turned to CNC machining solutions to obtain the one-of-a-kind keyboard experience they have long sought. Compared to 3D printing and injection molding, CNC machining remains the indisputable method of keyboard customization due to its adaptability in making bespoke metal keyboard shells and PBS keycaps to meet the client's specifications to its cost-effective and efficient use of raw resources.
How do you build mechanical keyboards?
When designing and building a customized mechanical keyboard, there are several factors to consider. Getting a grasp on all the terminology is one of the more difficult learning curves when you are a newbie to this kind of hobby. These are the most common components that comprise the architecture of every mechanical keyboard: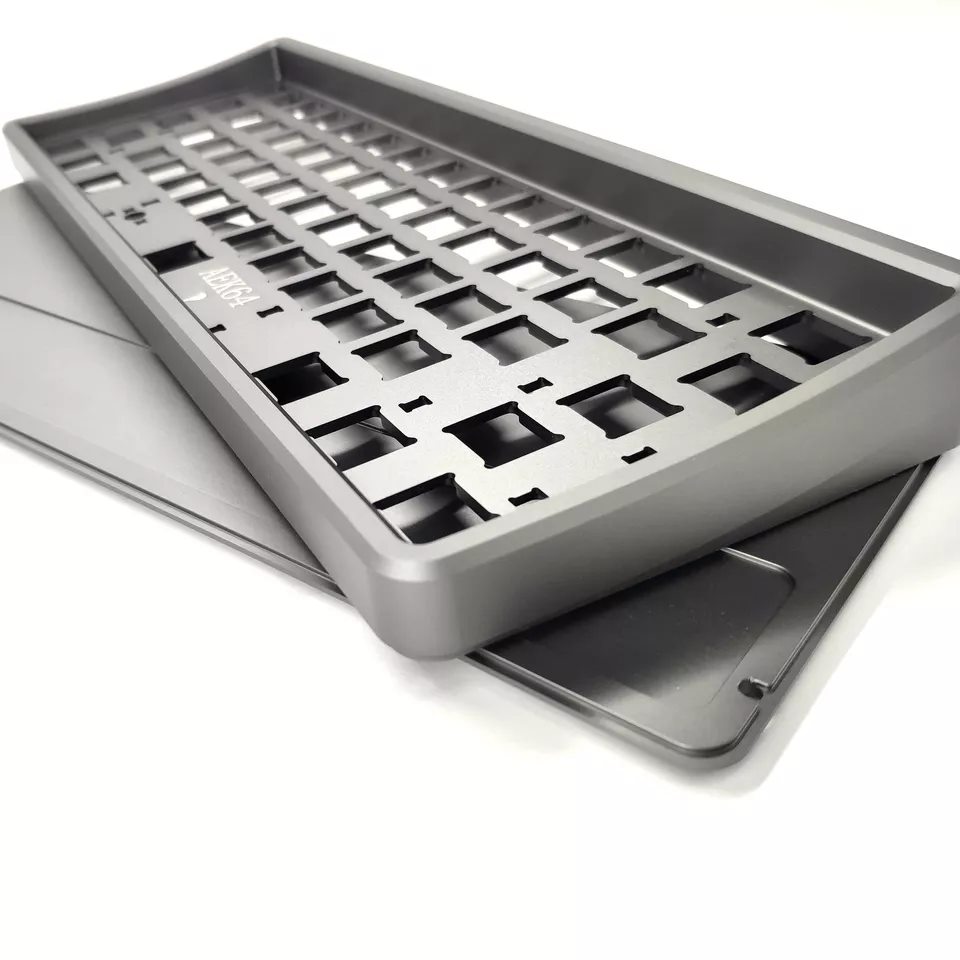 Mechanical keyboards Case
Everything here is held together by the outermost shell or case. Cases are often composed of polymers such as plastic or metal, but even wood is occasionally used. Many enthusiasts personalize the casing using CNC machining techniques to incorporate premium metals like aluminum for a more solid feel and better typing acoustics.
Printed Circuit Board (PCB)
The circuit board, with its arrangements of perforations and wires, resembles a well-laid-out blueprint of a city. All the technology required for connecting the keys and the computer is housed on the circuit board. If the keyboard includes other functions such as RGB lighting or Bluetooth connectivity, the cabling for such functions will also be mounted on the circuit board.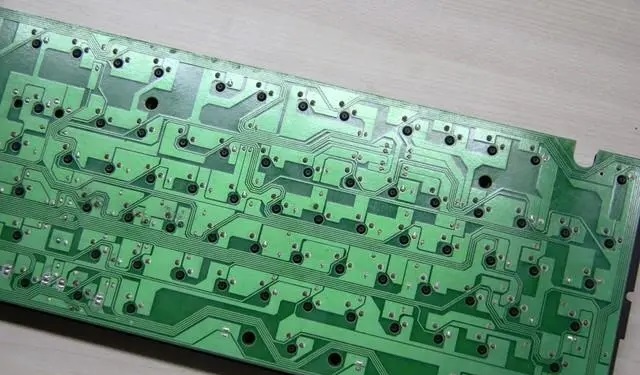 Mechanical keyboards Plate
The plate sits on the circuit board and keeps all the keyboard's elements in place. The material can also influence the sensation of the typing experience; for instance, plates fabricated from aluminum or stainless steel have a stiffer typing sensation than any of those constructed of carbon fiber, which has greater elasticity. The typing acoustics may also be adjusted depending on the material used as a plate, which also receives the typing force generated by the fingers while pressing the keys.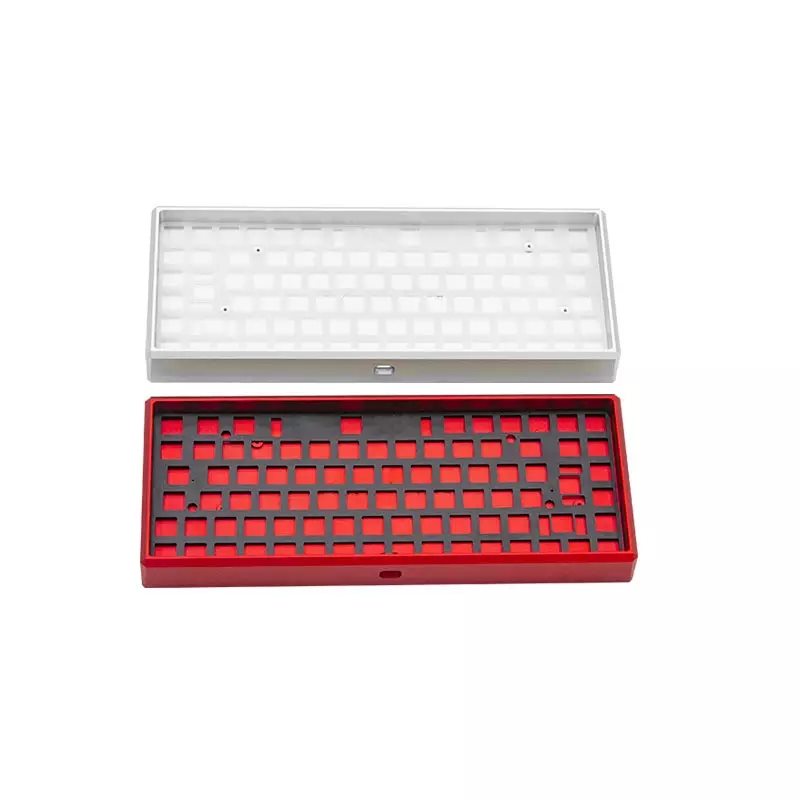 Stabilizers
Stabilizers keep longer keys, such as the spacebar or enter key, securely aligned, which aids in typing uniformity. The keycaps' dimensions determine stabilizer sizes, so they must be considered while designing and constructing keycaps and circuit boards.
Switches
Of course, each key is assigned its switch. When you press a key, the switch moves, creating a connection with the circuit board, which signals the computer what input you've entered. There are several switches on the market, each with its unique typing sensation and sound. One example is the Gateron switch, which comes in several variants depending on the sensation desired when typing.
Keycaps
The plastic covering atop each key switch, which marks the letter or symbol entered into the computer, is known as a keycap. Average users are satisfied with default keycaps, while keyboard aficionados frequently swap out keycaps for customized alternatives. When modifying keycaps to meet their needs, they use processes such as 3D printing, injection molding, and CNC machining, such as making keycaps that enable RGB lighting to shine through easily.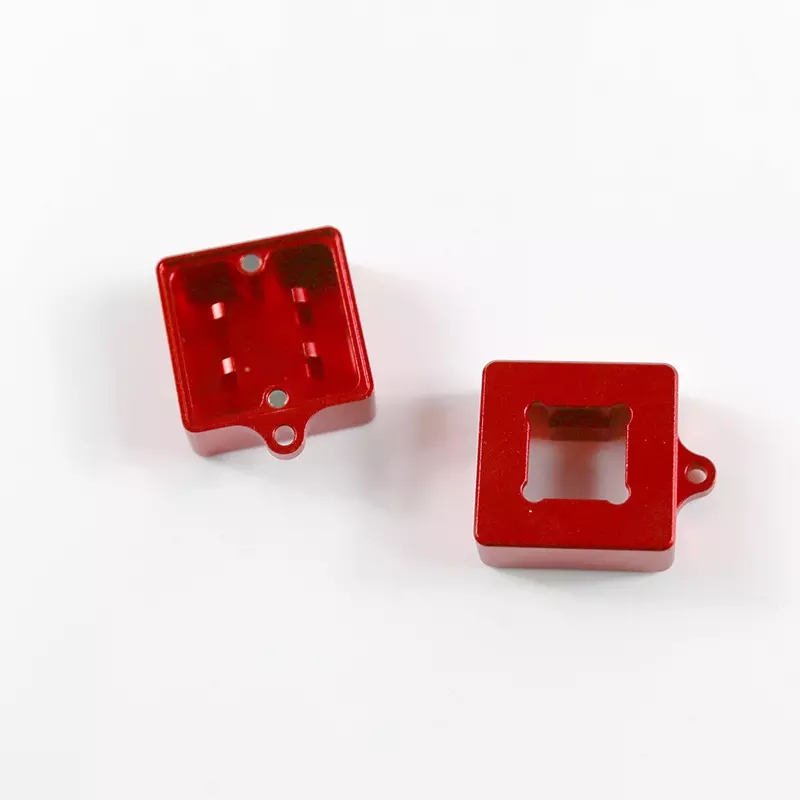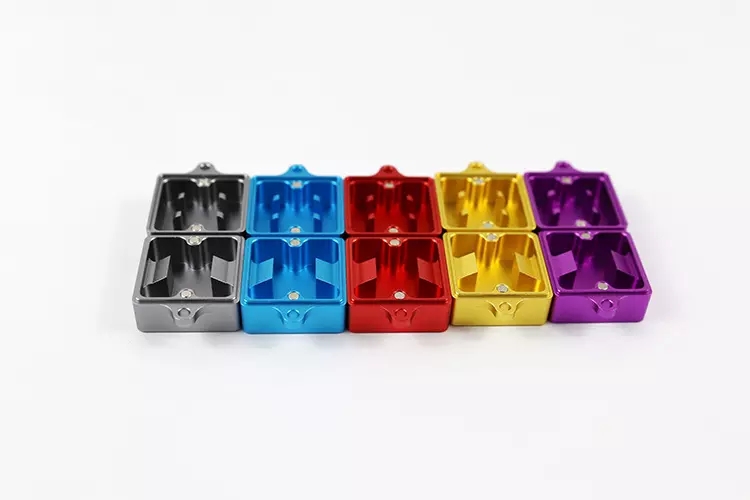 Designing or fabricating a customized mechanical keyboard allows you to express your desires and objectives in your typing experience and then fulfill those goals by changing the specific parts and more. You may select the most appropriate size for your board: a small, no-frills board or a set complete with numeric pads and function keys. Others choose between level or curved keycaps for comfort and ease of use. Certainly, many hobbyists prioritize the aesthetics, such as having a colorful, see-through plastic casing or a durable and premium aluminum chassis. Many enthusiasts are also experimenting with unusual keyboard modifications such as knobs and sliders for volume control or macro layouts with keys to perform specific functions in applications such as Adobe Photoshop or AutoCAD.
Most beginners are drawn in by the sight of unique, unusual keyboard aesthetics. This makes sense because many people learn about this hobby through social media platforms. When you ingest material and media about anything, you can only acquire and comprehend it through its looks and sounds.
Now that we're on the subject of sounds, another key consideration for many enthusiasts is how the keystrokes will sound. Everything you do with a keyboard affects its acoustic properties, from the material composition of all your parts to the kind of switches you have, how thoroughly those switches are lubricated, and even whether you use desk padding. Although everyone has different sound tastes, the latest fad is the typing sound, which is deeper and more resonating than higher-pitched, clanky keyboards. This is attainable with a proper understanding of custom keyboard designs and specialized manufacturing procedures.
Is custom CNC machining metal mechanical keyboards worth it?
The keyboard casing, or shell, is the most critical aspect influencing the construction quality and key acoustics. The most affordable cases are made of injection-molded polymer and have poor strength, rigidity, and finish characteristics. The most luxurious casings are made of solid chunks of aluminum that are strengthened with other metal components such as brass. These are commonly regarded as the benchmark in the custom keyboard industry.
Obtaining high-quality CNC machined aluminum enclosures, as with stabilizers and switches, can potentially ensure an optimum typing experience. Most keyboard casings are hollow, and when combined with the clacking of keycaps, you have a percussion instrument at the touch of your fingertips. Unsurprisingly, customized mechanical keyboard enthusiasts are picky about their acoustics and typing performance when designing and building their own sets. This is especially true for pricier keyboards with CNC machined metal casings.

How to choose a custom CNC machined 40%, 60%, or 65% metal mechanical keyboard?
The first step when designing a customized metal mechanical keyboard is to grasp non-standard form factors. The cornerstone of all current adaptive form factors is the unimposing full-size keyboard attached to your personal computer. It is mainly composed of alphanumeric keys, which include the alphabet and digits as well as punctuations, a function row, an arrow group, and a numeric keypad.
40% mechanical keyboard?
The 40 percent keyboard is a bizarre form factor that is effectively a 60 percent keyboard, omitting the full number row and a few modifications. This form factor is also popular among touch typesetters, who say they can type quicker on these keyboards than on full-size ones.
60% mechanical keyboard?
Because of its mobility and the capacity to keep practically every key within range, the 60 percent form factor is favored in the custom mechanical keyboard community. It is useful for touch typesetters afraid of eliminating the home row. This form factor excludes everything but the alphanumeric keys and modifiers, with the function and arrow keys concealed behind a single segment accessible through a specialized function key.
65% mechanical keyboard?
The 65 percent form factor is a 60 percent keyboard with a single column of frequently needed navigational controls and an arrow arrangement that accommodates the existing layout while lengthening the keyboard by only one column. This is a preferred layout among keyboard fanatics who can't survive without their arrow keys.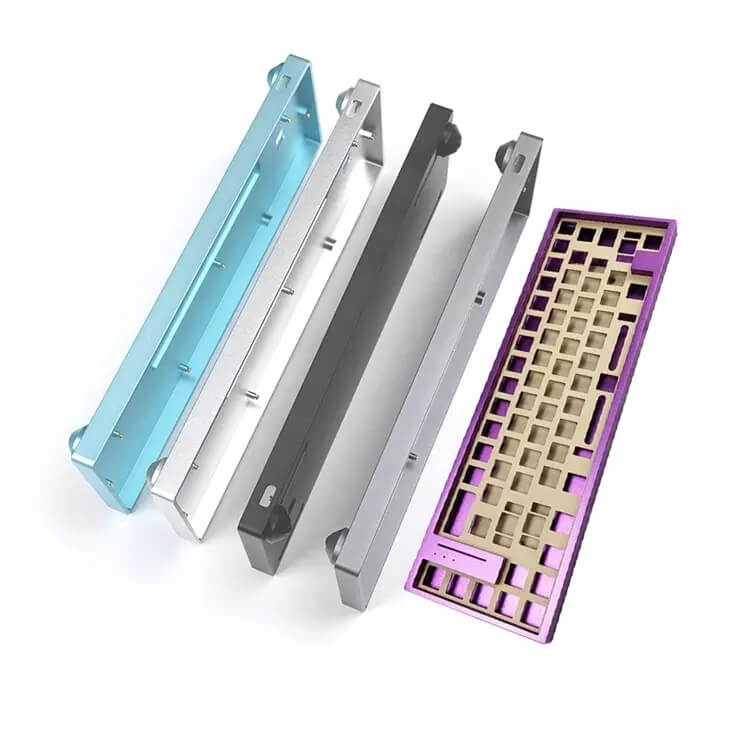 What are the advantages of a CNC machined aluminum case keyboard base?
Aluminum casings are denser and more durable. They are an excellent choice for enthusiasts looking for a shell that feels stable and secure. Aluminum enclosures are often less supple and solid than their standard plastic counterparts.
The quality and durability of aluminum keyboard enclosures might vary considerably. The more expensive aluminum casings feature superior CNC machining from the manufacturer, allowing for a more precise and sleek case to be constructed. The better metal enclosures are also often thicker.
The custom mechanical keyboard's overall quality is determined by its metal anodization or finish. The method that transforms the exterior base metal into a more aesthetically pleasing, resilient, and corrosion-resistant coating is known as anodization. It is commonly accomplished by an electrolytic method that involves immersing the aluminum in an acidic solution and sending electrical impulses through it. In principle, a metal mechanical keyboard that has been completely anodized usually lasts longer and has a far superior surface texture. Since the outermost layer of the metal case will wear away over time, a denser anodized layer is preferable.
Its anodization capabilities allow aluminum casings to be customized into different colors and textures while retaining their metal properties. It also makes the mechanical keyboard more compact than the acrylic ones and can be used in all work conditions. It is more solid and does not crack easily compared to plastic and wooden keyboard shells.
Aluminum casings are unquestionably a terrific material option for a keyboard enclosure, but ensure that the quality of the metal you acquire is high, or else it may make more sense to opt for a polymer alternative. Please consider that metal casings are more sensitive to electricity and temperature variations since they tend to be cooler in the winter, so touching them when they are low may be unpleasant. Therefore, collaborating with an expert CNC machining provider may assist you in making informed judgments when selecting the proper type of material for your custom metal mechanical keyboard requirements.
Are custom machining metal mechanical keyboard kits a DIY enthusiast's perk?
The metallic feel of mechanical keyboard cases and the acoustics of hitting the keys are a source of delight for DIY enthusiasts and computer hobbyists. One of the favorite component combinations is the customized CNC machining aluminum keyboard enclosure and frame, especially in the glazed finish. Typing with custom keycaps and switches is also enticing.
DIY aluminum keyboard cases are becoming a popular hobby for techies, and aesthetic considerations are becoming increasingly essential. Choosing a suitable keyboard shell design might be tricky at times. The aluminum mechanical keyboard casing is preferred for its looks and its composition, performance, and low environmental impact. This worry is resolved with the right service provider, in which a team of specialists will aid you in developing and choosing the best materials for your customization needs.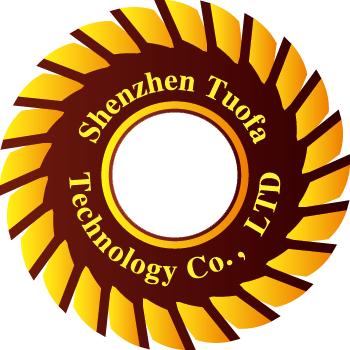 At www.tuofa-cncmachining.com Mechanical keyboard kits have emerged as the latest fad, especially with the increased demand for home office equipment. They are no longer associated with extravagance. Given the popular appeal of mechanical keyboards, they are now handled in many ways, such as employing specialized hardware technology manufacturing methods that are not necessarily expensive or difficult to manage. Tuofa CNC Machining is a professional manufacturer of quality hardware. If you are interested, please get in touch with us so we can design and build your one-of-a-kind mechanical keyboard casing. We always offer free quotations, so call us today, and we will be pleased to assist you with your DIY needs.