Solving the Shortage of CCTV Equipment Accessories Through CNC Machining Service

Oct 18,2022

The COVID-19 pandemic will live on in our memories. The pandemic and its effects first appeared in January 2020, and within two months, much of the world had begun the year-long lockdown. This global crisis has had a negative impact on practically every person and organization on the planet.
Semiconductors, or microchips, are running low in supply. The scarcity is mostly the result of increasing demand during this public health crisis. Many individuals bought equipment in large quantities for work-from-home setups during the lockdown. Computers, video cameras, displays, graphics cards, and other equipment all saw significant spikes in demand. As supplies depleted, manufacturing businesses lagged, leading to a shortage of semiconductors required to power digital devices. This has also had consequences for organizations that require specialized security solutions such as CCTV or surveillance systems.
However, at www.tuofa-cncmachining.com a ray of hope is still on the horizon. It is undeniable that any CCTV or surveillance camera components need semiconductors and other components that are minuscule but sophisticated in design. There are also larger pieces and systems, such as wafer chambers and camera enclosures, which require fast mass production. In the security industry, CNC machining is the optimum option for complicated component manufacture and micro-dimensioning requirements.
CNC machining is a processing technique in which computer software regulates the movement of industrial equipment and tools. The method may be used to manage a wide range of complicated machinery, including mills, drill bits, grinders, and cutters. Machining Manufacturer believes that three-dimensional machining operations may indeed be completed in a unified set of procedures.
The CNC method operates in stark comparison with, and thus also exceeds, the constraints of traditional manual operations, in which human operators are required to initiate and direct machining equipment orders using handles, switches, and gears. A CNC system may appear to the untrained eye to be a standard set of computer hardware, but the software applications and dashboards used in CNC machining separate it from all other kinds of machine operations.
CNC machining is the immediate choice for meeting the increasing demand for CCTV components like semiconductors or lenses since it allows for exact tolerances and repeatability. Therefore, security companies must consider investing in machining solutions businesses to meet the needs of their clients.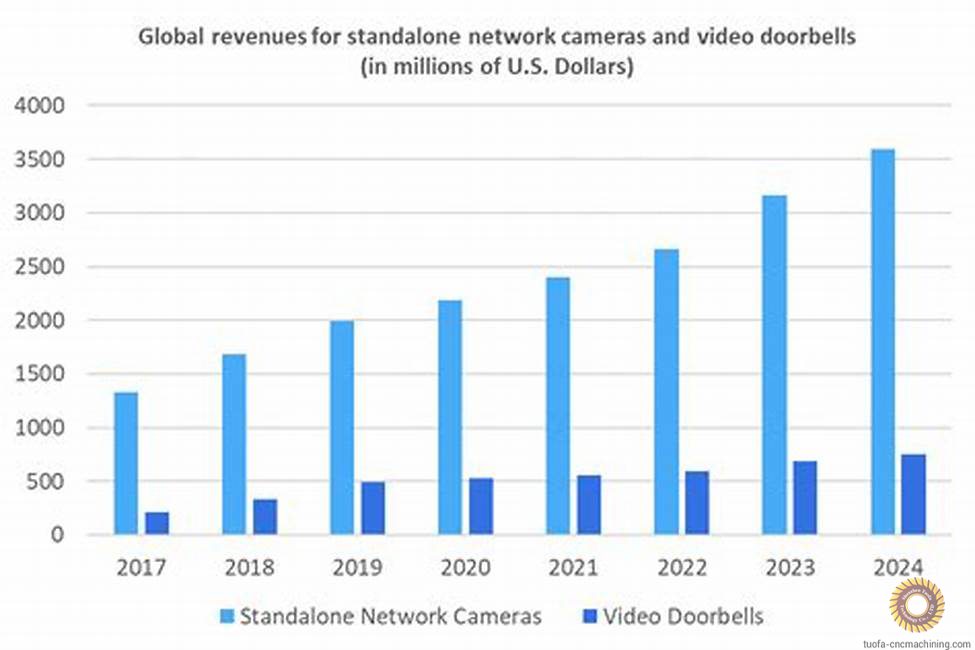 Why is the demand for CCTV and security camera accessories growing so fast in 2022?
CCTV camera systems are becoming more prevalent as the clamor for intelligent and sophisticated surveillance in metropolitan areas and key businesses expands towards the first half of the 20s. Many homeowners are also interested in converting their security systems to AI operations, which has driven smart home systems to become more prominent in this modern day. Video surveillance models that are frequently used for security applications around the globe include fixed bullet cameras, dome cameras, C-mount cameras, remote cameras, and of course, high-definition cameras.
Based on the most recent Persistence Market Research's CCTV surveillance industry analysis, the worldwide market is expected to grow at a compound annual growth rate (CAGR) of roughly 12% between 2022 and 2032. According to the analysis, the sector is estimated to be worth $14.7 billion by the end of 2022.
When it comes to smart cities, safety has become an important component. Governments must include trusted security providers in the early phases of any smart city initiatives. This is to guarantee that the necessary safety features are not missed and are included in the architecture from the start. Considering that smart cities are comprised of structures particularly constructed to support modern technology, including security in their architecture will become absolutely essential to fulfill the residents' protection and safety demands. A major element that must be planned for is CCTV surveillance systems.
The residential sector is also seeing an upsurge in demand for effective camera surveillance systems. Certainly, everyday life is becoming more secure and safer as a result of technological advancements. Even more, people are adding smart home security cameras to have a completely safe house. These cameras have several advantages, including quick access from any place, real-time watching, and the ability to send alerts in times of emergency. All of these advantages encourage urban homeowners to engage in intelligent home security cameras and CCTVs.
The commercial sector is predicted to lead the worldwide CCTV camera market in 2022, while the end-customer segment in the residential sector is expected to increase by 3.1 times by 2032. Until that year, the Chinese market is also predicted to grow at a considerable rate of roughly 11.6% (Persistence Market Research, 2022). Hence, it is not surprising that CCTV camera companies are focused on creating sensors with advanced human identification and AI technologies for more personalized and sophisticated smart city and home security management and monitoring systems.
Yet a big hurdle must be cleared. To get down to specifics, we are in the midst of a global scarcity of semiconductors, which are the backbone of the digital realm, so severe that any disruption in the production of microchips can have a significant consequence on the digital production process and global financial markets. The present semiconductor scarcity is impeding industries' and economies' capacity to rebound from the pandemic, negatively impacting every sector of the economy from vehicles and entertainment to video game systems and, of course, digital security products such as switchboards, CCTV cameras, sensor systems, and scanners. These microchips are used in nearly every single electronic security device developed in the current world.
Custom and precision CNC machining technologies come into the picture here. CNC machining aids in the manufacturing of difficult-to-manufacture components. Even with miniature diameters, CNC production's high accuracy capabilities assure you receive exactly what clients need. This is exactly what semiconductor manufacturing and other critical CCTV camera accessories require to address this global challenge.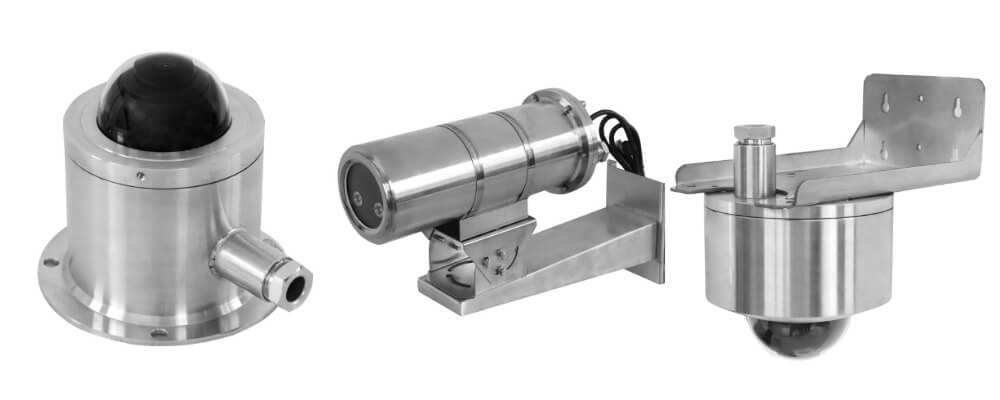 What is a custom CNC machining service?
Custom machining is a step in the CNC machining operation in which manufacturers employ various CNC machining techniques to build a new component. When a certain item is not available at the manufacturing unit, custom machining is necessary. They can then use CNC machining systems to make the desired component. This level of customization is necessary when, for example, a specific CCTV camera component has a performance specification, and it is utilized not only for the production of microscopic components but also for the production of large parts with several characteristics, such as camera enclosures or surveillance dashboards. These parts are tailored to match a specific project.
Is it difficult to custom CNC machine CCTV and security camera accessories?
Significant improvements in manufacturing technology have been absolutely essential to the expansion of the security industry during the previous decades. Today, numerous types of cutting-edge technologies, such as high-speed CNC machines, are available, committed to producing a wide range of security products such as CCTV cameras and surveillance systems.
However, just because this technology makes manufacturing semiconductors and other essential CCTV components easier, it does not mean that the fabrication method is any less hard than it used to be. It takes a considerable amount of effort and time to create components that are precise and reliable.
To begin with, semiconductor designs are becoming increasingly complicated to build. A typical wafer can have a diameter of 10 nanometers and hold large numbers of microchips that demand the highest machining precision and strictest tolerances. A little scratch or imperceptible crack in the microchip might render the semiconductor components unusable. CNC machines are essential in electronics manufacturing today. CNC milling machines, in particular, enable you to achieve minimal tolerances on surface finishes, uniformity, and improved efficacy in standard semiconductor configurations. CNC turning machines also allow for making cylindrical electronic parts while fulfilling circularity and other geometrical tolerances.
But it isn't the end of it. Owing to its semi-crystalline form, silicon, one of the most extensively used elements in electronic components and other semiconducting products, is extremely difficult to fabricate. To precisely construct the pieces you want, this material necessitates extreme caution and machining skill.
Another aspect is that diagnostic testing and machine learning have radically transformed microchips and other critical security device component manufacturing techniques. Detectors in modern machining technologies detect crucial operating parameters such as the speed and depth of cut, power, and heat, to mention just a few. The information gathered by these sensors is transmitted into an integrated process, which checks for precision, efficiency, and reliability variations. This enables manufacturers to detect defects in design or manufacturing early on, decreasing the possibility of system downtime and possible semiconductor or component manufacturing problems. Furthermore, leading production companies use sophisticated robotic technology that teams up with human operators to complete production procedures to streamline some of the manufacturing jobs that human employees would otherwise have to undertake.
CNC machining is now essential in practically any major sector, including the electronics and digital security sectors. To demonstrate the flexibility of CNC machines in the electronics sector, consider the following components: electrical circuits, sockets, camera enclosures, lenses, reflecting mirrors, embedded processors, capacitors, knobs, metallic arms, and many more. To fit inside electrical equipment, these parts must be extremely accurate and have tight tolerances. The success of a security device project is mostly determined by the manufacturing company that is hired to complete the work.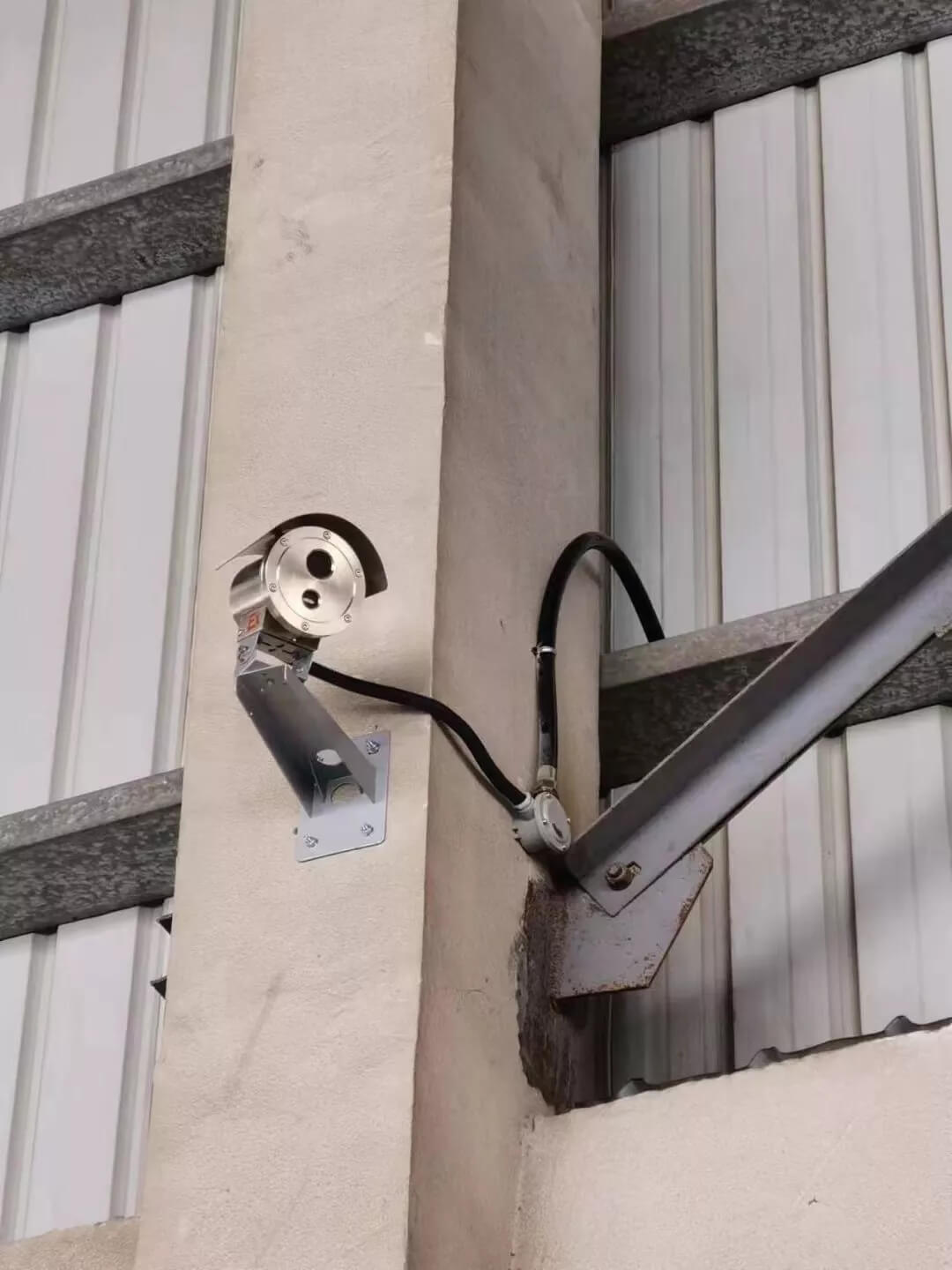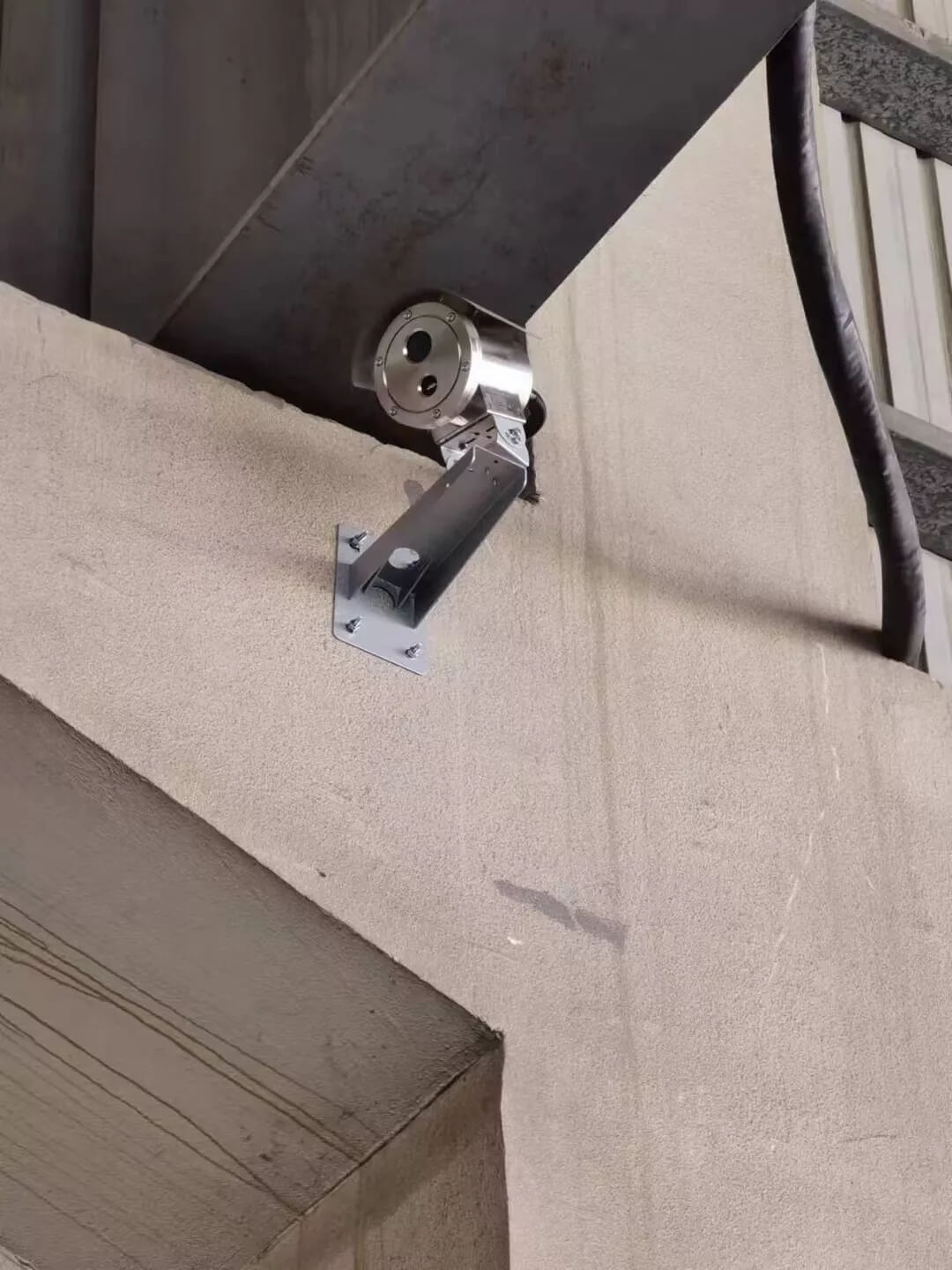 How to choose CNC machining manufacturers to custom CCTV equipment accessories
Selecting a reliable CNC machining manufacturer is clearly distinguishable from picking regular industrial businesses, and hiring a reputable third-party manufacturing company implies you are on your way to achieving a successful project. Nevertheless, selecting a suitable machining manufacturer is difficult, especially for those who are unfamiliar with CNC machining services utilized in the fabrication of CCTV cameras and their accessories. Some considerations must be made before putting in an order.
1. Performs design appraisal and advice
CNC machining necessitates a large number of layouts, and the component is made following those designs. If the machining production facility has technical capabilities, it will aid in the improvement of the machining design. Upon evaluating the blueprints for CCTV and surveillance systems, the manufacturer may quickly examine the part's workability and advise on making adjustments to properly satisfy standards or even provide custom designs for customers. Machine operators that utilize software such as AutoCAD are excellent. They understand the restrictions and requirements of both design and fabrication.
2. Chooses the right machining procedures to shorten production times and lessen its costs
When searching for a machining company, the most crucial factors to consider are pricing and production time. The lower the cost and the quicker the project duration, the more comparable the quotation. To make a healthy profit, a reputable machining manufacturer generally lets the client have the highest return on investment. By increasing manufacturing methods and productivity, the manufacturer will concentrate on machining technology to provide fair pricing and high quality.
3. Adheres to quality control procedures and compliance standards
The security industry has its own set of product requirements that must be maintained. Failure to meet the conditions might be disastrous and expensive. It may result in an increase in demand for limited-quantity security products such as CCTVs and camera systems, which has a direct impact on product quality. A reliable CNC machining company uses quality control procedures to conduct inspections before, during, and after the machining operation. It is vital to avoid revenue losses caused by industrial inefficiencies.
4. Proactive in giving after-sales service
After-sales support is critical, especially for customized machining services in the security business. The machined part is created per the client's design and requirements. To begin with, it is important to request samples from the manufacturer to determine the quality of the machined item, especially for delicate components such as camera lenses and semiconductors. Sometimes they don't obtain the right component the first time, so they have to request another sample. If the sample is poor, the machining manufacturer is to blame. If the machining manufacturer is eager to work with the client, the process will go more smoothly.
5. Has been in the machining business for years
If a CNC machining company has been in the fabrication business for several years, it ought to have acquired a wealth of industry knowledge. The manufacturer is capable of dealing with complicated components and difficult-to-process materials. Hence, it is preferable to select a manufacturer who has been in the machining sector for more than a decade, as they have workarounds for any demand or obstacle that they encounter in production, aside from offering sound advice to clients to satisfy their requirements, and more.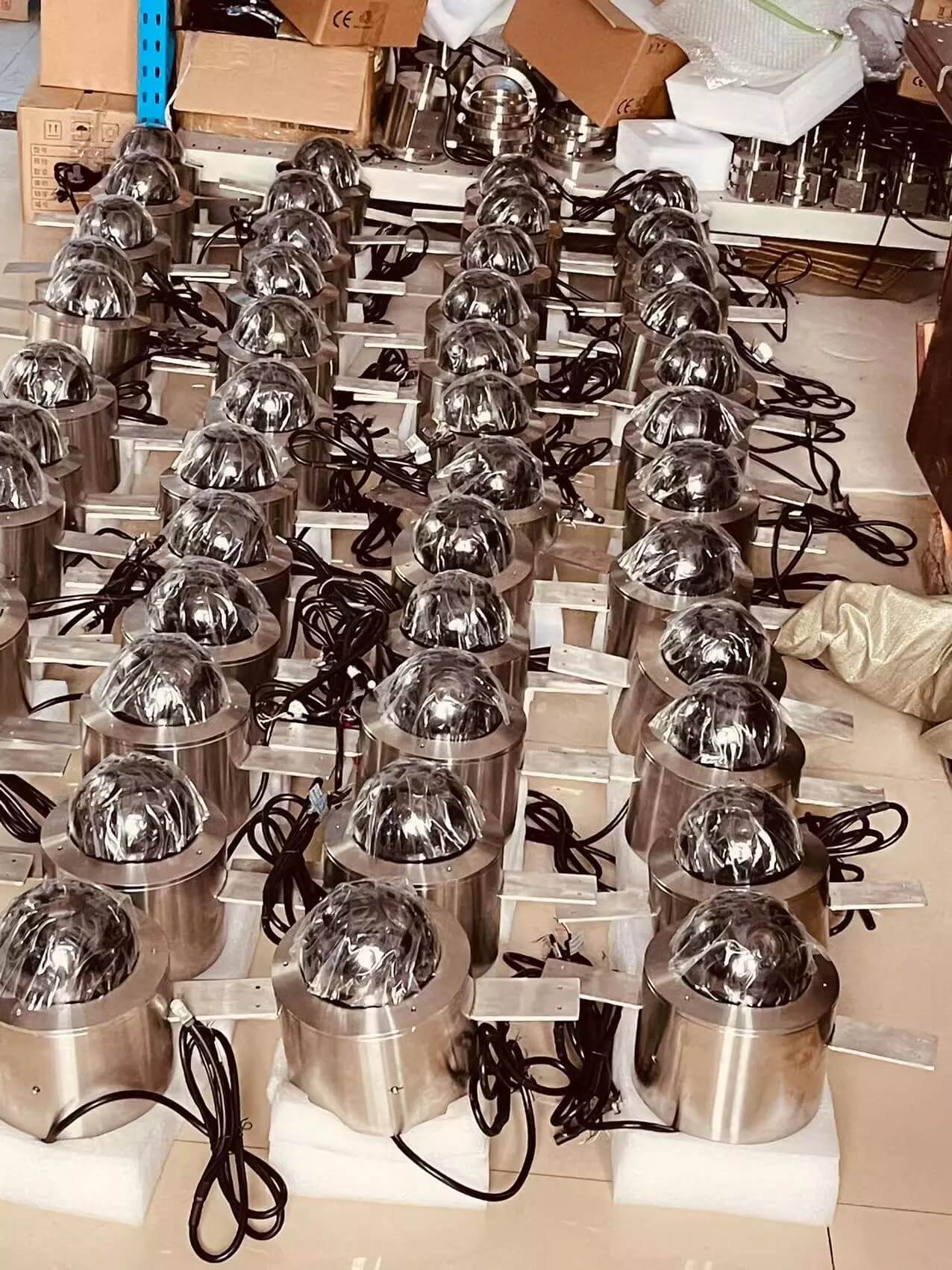 Precision machining services ensure the quality of CCTV equipment accessories
Security technologies are already a crucial part of our daily lives, and their relevance will only increase as the world grows more complex. Therefore, industry specialists have worked diligently to enhance individual components as well as entire systems to attain far superior efficiency and dependability. One of the goals of these initiatives is to ensure the adoption of high-quality security and surveillance components, which can mean the difference between an effective operating system and one that isn't.
Security and surveillance systems are made up of several different parts that work together collaboratively to broadcast, receive, and analyze data between cameras and operating systems. Many of these devices must be developed and manufactured with great accuracy and precision to function effectively, which is why they are frequently made utilizing precision machining procedures.
Since the security sector is continually expanding, businesses cannot rely on suppliers that are unable to meet shifting demands, particularly now that we are seeing shortages in CCTV and camera components and accessories. They must search for reliable manufacturing partners, such as Tuofa CNC Machining, that are ready and eager to innovate as needed.
Tuofa CNC Machining has the knowledge and expertise to produce high-quality precision machined components and products for a wide array of applications, including those in the electronic security sector. It has a cutting-edge facility that is ISO certified and supplied with the most modern CNC equipment on the market. It contains everything that is needed to accomplish typical horizontal and vertical cutting and milling operations as well as non-traditional solutions for almost any demand in the security and surveillance business. Their strict quality control systems ensure that camera and surveillance devices are produced smoothly, efficiently, and on schedule.
Searching for a security industry partner for your next venture? Tuofa CNC Machining is the way to go! With 100% client satisfaction, we have offered precise manufacturing solutions to many of the industry's top names in security and surveillance. You may rely on us to satisfy your requirements. Contact us today for a free quote.