Taking the Stainless Steel Machining Industry to the Next Level

Sep 30,2022

Given its durability, excellent mechanical properties, toughness, and versatility, stainless steel has been a key material in numerous projects since its invention in the past century. Stainless steel is used in everything from the smallest surgical instruments to the tallest structures in today's world. This material's unique mix of durability, chemical resistance, and eye-catching looks makes it ideal for various industries. To be classified as stainless steel, it must contain at least 10% chromium. This metal confers numerous special features on stainless steel, such as corrosion protection and the capacity to mend itself in an oxygen-rich environment.
Stainless steel has become one of the most popular materials used in daily business by both clients and machining manufacturer. CNC Machining stainless steel is the mainstream because it comes in various grades and includes many perks and functions, making it ideal for a wide range of purposes.
Stainless Steel CNC Machining Advantages and Disadvantages
With its attractive features, stainless steel is one of the most preferred manufacturing alloys for many CNC machining tasks where durability and consistency are vital. Perhaps you have seen stainless steel every day of your life within your own home with silverware, gadgets, stoves, bolts, outdoor appliances, and so on. It is, nevertheless, a fantastic choice for industrial and commercial purposes, such as hospital instruments, mechanical automotive components, aviation equipment, and others. By applying CNC machining methods, these alloys may be formed into nearly anything, which includes cables, spools, tubes, sheets, slabs, and panels.
However, Tuofa CNC machining stainless steel demands a great deal of knowledge and expertise always to provide consistent results. Even as stainless steel can be one of the most demanding materials, the advantages greatly exceed such challenges. These advantages are listed below.
Excellent corrosion resistance. Since it has great corrosion protection, stainless steel may be utilized in various settings. It is extremely resistant to chipping, shattering, and, most importantly, rusting. Many of the manufactured parts today are used in difficult settings where material deterioration threatens the rest of the machine's reliability and performance. Stainless steel performs well in harsh environments and extremely high and low temperatures. Many industries demand the dependability that stainless steel supports. Low alloyed steel grades can tolerate tricky atmospheric conditions, but highly alloyed steel classes can endure subjection to chemicals, chlorine, and oxidizing agents.
Incredibly customizable and adaptive. Stainless steel's versatility enables it to be shaped, forged, sliced, and machined like standard steel. Although sulfur may be incorporated to boost machinability, stainless steel is often regarded as the most weldable and adaptable alloy, whereas other metallurgical compositions are prone to breaking. The machinability of stainless steel and today's new production processes, such as CNC machining, allows it to be employed in many industries.
Low Upkeep Demand. Stainless steel is chosen for commercial manufacturing operations because it involves less maintenance and can resist hostile conditions and a broad temperature variation. Compared to other alloys, these integrated qualities result in a prolonged life cycle at a lower cost. Cold hardened stainless steel offers considerably better mechanical properties than other metals. This implies that stainless steel pieces may be produced from thinner materials, lowering their cost and weight. It can even be reinforced f further by using heat-curing technology.
Resilient. Whenever a stainless steel component is developed and used, it requires extremely little maintenance for the remainder of its lifespan. Its minimal upkeep, cleanliness, and good washability make it suited for many uses. Steel structures generally have a longer life expectancy when compared to other metallic materials.
Beauty and Aesthetic Value. Stainless steel is offered with various surface treatments, giving it an appealing and contemporary look that will complement any kitchen, interior decoration, or building style. Many appliances used at home and in the service industry are composed of stainless steel components. Modern lifestyles pay attention to the sheer shine of this kind of metal's metallic hue when selecting various household equipment.
Which is easier, CNC machining 304 or 316?
Stainless steel is a family of iron-based alloys that contain a minimum of about 11% chromium, a metal that resists corrosion and can endure high temperatures. This alloy is also ecologically sustainable because it has a prolonged life cycle and is completely recyclable.
Approximately 150 stainless steel varieties are available, but just a few are used in typical applications. Specific technical properties differ with the grade, but 304 and 316 are often used in various industries. But what about their differences? Let's take a look:
Stainless Steel Grade 304
The 304 stainless steel, often referred to as A2 stainless steel, incorporates 18 to 20% chromium and 8 to 10% nickel. The presence of molybdenum in 316 is one of the most significant distinctions between 304 and 316 since 304 does not have any of it. Although grade 316 is suitable for the greater part of other specialist industries, 304 is less expensive and easier to manufacture. Certainly, it is commonly found in alloy rims, cable casings, and ordinary metal pipes. 304 stainless steel is the most well-known stainless steel grade. It is tougher than other simple metals but much less heat-sensitive.
Furthermore, 304 stainless steel is recommended for food preparation equipment and hot water distribution systems. It is also resistant to the deterioration caused by most oxidative agents, making it simple to sterilize. It is easy to keep clean, making it one of the reasons for its many distinctive treatments, and it is utilized for surfaces commonly seen around.
Stainless Steel Grade 316
Given the inclusion of molybdenum, 316 stainless steel is classified as marine grade stainless steel. Grade 316 or A4 stainless steel, in particular, includes roughly 16% chromium, 10% nickel, and 2% to 3% molybdenum. Molybdenum is added to aid it in withstanding chloride degradation. Of course, it is a viable option for floating oil rigs and refinery facilities. Trace quantities of silicon, carbon, and manganese are also present in grade 316 steel.
Grade 316 is more chemically resistant than Grade 304. In particular, it is resistant to saturated fats and sulfuric acid at hot temperatures. Readings of up to 1600°F may be tolerated by this alloy, making it more heat resistant as well. Overall, it can be assumed that 304 stainless steel is inferior to 316 stainless steel. Despite this, this alloy is not only more difficult to process, but it also necessitates the use of specialized cutting equipment. It resists chipping well, yet it is less malleable. This explains why it can be used for purposes that other varieties of stainless steel cannot.
It is worth remembering that there is no discernible distinction between these two grades of stainless steel at first glance. A component testing procedure is required to tell the difference if they are not properly labeled. Three hundred sixteen stainless steel components may be branded with a 6 inside the circle. Grade 304 is seldom labeled in this manner.
Numerous techniques make 304 and 316 stainless steel grades easier to manufacture. Pretreatment using heat may be employed to make the metal simpler to treat. Holding it long enough to form tiny metallic grains enhances the steel's mechanical characteristics. It is also important to know that these steels have poor heat conductivity. Minimize overheating of the surface, which can produce deformation that is tricky to correct. To prevent tool damage and keep items cool, consider using oil lubrication. They can also be worked at high speeds with carbide cutting instruments with mineral oil.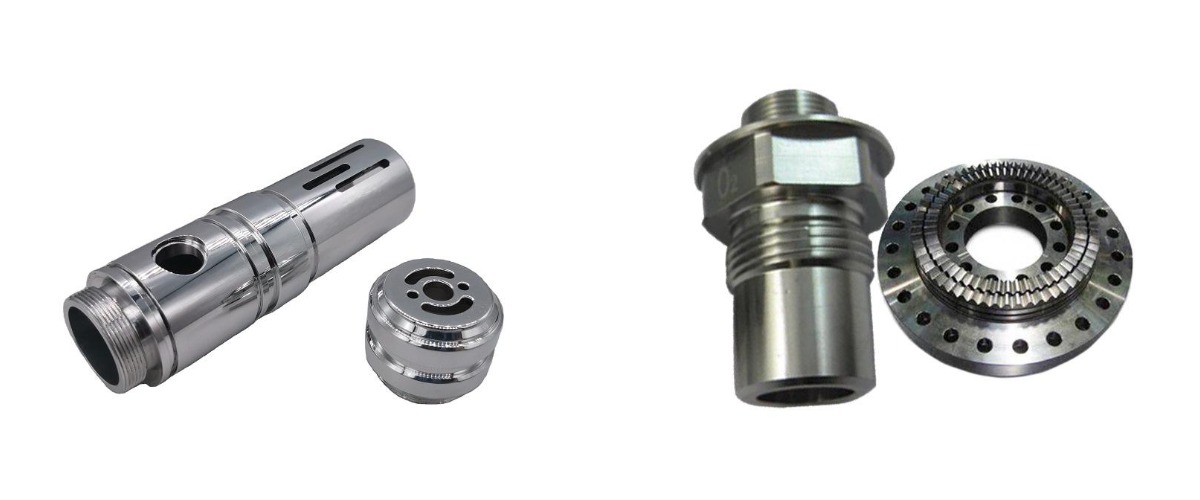 The Importance of Feed and Speed in CNC Machining of Stainless Steel
CNC machining is a subtractive processing technique that uses coded instructions to regulate the instrument axis operations. Each one of the essential cutting parameters, such as tooling movements, spindle velocities, feeds, etc., is encoded into the programs. These characteristics must be considered while developing stainless steel products for CNC machining procedures. These factors will ensure the refinement of various sections of the CNC machining process.
Cutting speed will improve the lifespan and energy usage of the stainless steel alloy. The feed rate will determine the completed components' manufacturing time and surface integrity. Hence, technicians and metalworkers must understand the cutting speed, feed rate, and the differences between them to achieve the desired configurations of any stainless steel project. Let's learn more about it.
Speeds and feeds, in particular, are critical in machining stainless steel alloys because they control the pace at which the cutting tool is withdrawn and the quantity of material removed. More importantly, the speeds and feeds can substantially impact the lifetime of any stainless steel component, regardless of grade.
The distinction between feed rate and cutting speed is defined by a critical element known as cutting temperature because greater cutting temperatures can impair factors such as tool wear and surface integrity.
Since there is enough room for mistakes, the weak impacts of speeds and feeds are not obvious on softer materials like aluminum. Nevertheless, because there is a restricted margin for error, the unsatisfactory effect of speeds and feeds is obvious on tougher materials such as certain grades of stainless steel.
If there is a minor speed and feed rate discrepancy, the milling machine will deteriorate quickly. To achieve improved surface quality, the speeds and feeds must be increased. Chatter marks will form on the material's surface if the machine is operated with a high tool velocity and rotational speed.
Ultimately, speeds and feeds are essential for maximizing CNC machining properties such as tool wear, power usage, manufacturing duration, and surface smoothness, particularly when making stainless steel parts. The cutting speed and feed rate interaction are extremely beneficial in manufacturing metal alloy components. Therefore, to determine the speeds and feeds, designers and machine operators must thoroughly examine them.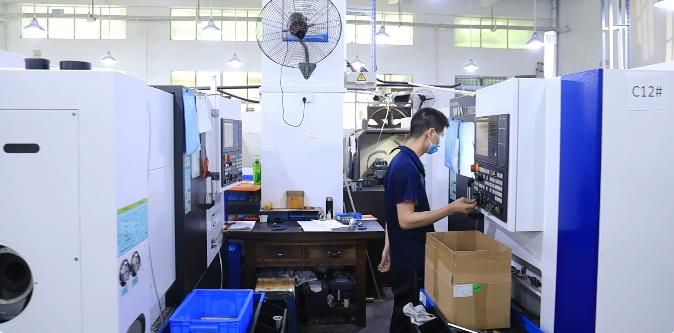 Stainless Steel Machining Parts Applications
Stainless steel is excellent for a wide range of tasks due to its coveted performance, reliability, and simplicity of production. It is utilized in vehicular and industrial systems, kitchen equipment, ornamentation, medical instruments, and biomedical devices. The durability of stainless steel to extremes of temperature, humid conditions, and corrosive environments is highly valued by crude petroleum and natural gas extraction companies. The material's oxidation protection, cleanliness, and sheer lack of influence on the flavor of food products are highly valued in culinary settings. Listed below are some industries that make use of such a versatile alloy.
Dining and Food Production
The primary application of stainless "no-rust" steel was touted as excellent for dining utensils. Table cutlery was once known as "silverware" because forks, spoons, and knives were mostly manufactured from silver, a non-corrosive material. Regarding preparation and cooking, oxidation is a crucial factor to consider, as nobody wishes to eat a meal that tastes like iron and rust. Due to the high price of silver, silverware has traditionally been restricted to the aristocrats and the bourgeoisie. The introduction of stainless steel radically transformed the restaurant and food service sector, not simply because it expanded its use in cookware, cutlery, washbasins, and processing workstations. Any restaurateur will attest that hygiene is a top concern in the kitchen, and stainless steel simplifies this.
Medical and Hospital Care
A few centuries before the discovery and widespread manufacture of stainless steel, advances in medical science had progressed to the point wherein knowledge and the necessity of sanitation and disinfection had become the standard. When it comes to healthcare, the introduction of stainless steel was groundbreaking. Stainless steel surgical instruments are simpler to disinfect, tough, and more reliable for medical professionals, particularly surgeons and lab technologists. Given its durability and ability to withstand corrosion, stainless steel is frequently used for implantable devices to mend knees and thighs or reconstruct entirely fractured bones. All single-use hypodermic syringes used in different medical procedures are composed of stainless steel. It is easy to procure and economical, making quality healthcare procedures and treatments more attainable to the masses.
Oil and Gas Production
Any poor metal used in this industry can lead to catastrophic consequences. Hence, stainless steel is frequently utilized in offshore oil wells and maritime settings. Deep-sea oil exploration is also extremely common in the oil and natural gas industry. Stainless steel can tolerate weathering, and its alloys give abrasion resistance in maritime conditions, which is critical in oil and gas. Reinforced stainless steel is specifically utilized for petrochemical products, pumping stations, compression wells, cooling systems, pipelines, building elements, hydraulic hoses, and processing facilities.
Aviation
Despite aluminum having traditionally been the most frequently chosen metal for aircraft because of its lightweight properties, stainless steel is also widely employed in the aviation industry.
Stainless steel, compared to aluminum, is more resilient and resistant to stress and damage. Scuffs, cracks, and other types of harm are less of an issue with stainless steel aircraft components. Over the years, aircraft carriers have employed stainless steel elements for high-impact and load-bearing systems such as landing gears. Since weight is an essential element in the aircraft business, the strong landing gear is required to guarantee airplanes' safe touchdown.
Engineering and Architecture
Stainless steel is widely used in contemporary architecture and construction. It is incredibly beautiful, and its reflective property gives any structure a modern appearance. Apart from its aesthetic appeal, stainless steel is frequently employed in the construction and architectural industries for various reasons. The wear resistance of stainless steel allows developers to deploy stainless steel projects outdoors without the danger of deterioration from natural elements such as heat or precipitation. Another feature that makes stainless perfect for the engineering and construction industries is its simplicity of maintenance. Maintaining stainless steel parts with standard cleaning agents is sufficient enough, thus making it also economical.
Automobile Transportation
Stainless steel is commonly used in automobiles because it retains structural performance even when subjected to intense pressures and tremors. Stainless steel is often used in automobile parts such as transmission systems, gearboxes, shock absorbers, differential units, and steering systems. Furthermore, stainless steel's exceptional corrosion protection makes it perfect for use in automobiles, such as storage tanks and engine components. Given the metal's distinctive shine, exterior automobile parts such as exhausts and mufflers are frequently built out of this material.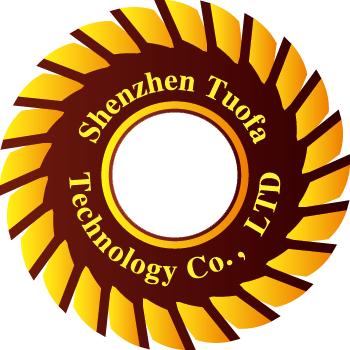 China Premier CNC Machining Manufacturer for Stainless Steel
Without a doubt, stainless steel is a preferred choice for component material. Many machining companies, however, struggle to manufacture compliant products for clients, resulting in unneeded delays, unfulfilled promises, and, eventually, funding issues. It is, therefore, critical to work with the experts at Tuofa CNC Machining, China's precision component manufacturing leader.
www.tuofa-cncmachining.com can manufacture parts to strict specifications and integrate high-quality items promptly and efficiently using cutting-edge technologies and highly trained production and engineering personnel. Material is sourced from trusted vendors, and compliance is checked upon delivery. Our quality assurance staff uses sophisticated examination and testing technology to verify that every product manufactured exceeds client expectations. All orders are also inspected for consistency.
Considering that our clients expect nothing but excellence, our stainless steel machining methods integrate the most sophisticated methods, quality standards, safety, and resource handling in the business. Our stainless steel machining methodology is based on the highest-quality artistry to maintain a competitive advantage in the market.
Tuofa CNC Machining has the ultimate edge for cost management and sustainable practices, so our clients do not even spend on materials they do not require. Allow us to provide a machining solution you can trust for your stainless steel machining needs. Contact us today to learn more about our stainless steel solutions or receive a quotation.