How to Polish Aluminum

May 29,2023

Polishing Aluminum and making it shiny The extraordinary properties of aluminum make it a most vulnerable metal for almost all sectors. Due to its porous nature, this sophisticated metal can absorb dust. Its surface exposure to the atmosphere converts its appearance to dull and dusty, reducing the products performance and life span. Like when your boots become dusty and dull, you need to polish them to remove scratches and make them shiny again. The same is the case with aluminum. After its exposure to the environment for a greater time, there is a need for proper polishing. Even if your wheels have gotten to be covered in dust and grime, they have the potential to sparkle once again. You must polish its surface with simple hand maintenance or by an annual machine polishing. Thus, it is necessary to follow proper polishing procedures to increase the product life.
Contents
Click the links below to skip to the section in the guide:
What Aluminum Products need to be Polished
Best Approach to Polishing Aluminum Parts
How to Polish Aluminum to Mirror Finish?
Surface Bluffing and Polishing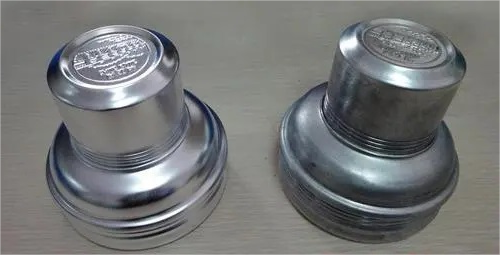 What is Polishing
Polishing is a unique method of shining the surface of the product by chemically treating it or by rubbing it on the surface. Polishing results in the conversion of the dull aluminum surface into a look-like chrome surface. This process is especially utilized to expel scratches, pits, markings, other surface roughness, and blemishes from the metal surface.
The process not even smooths out the uneven and mountainous surface of various metals but also enhances the material's overall properties. Almost all, of the worlds machinery, is composed of aluminum. Thus polishing is specially designed in almost all sectors to make aluminum play its role effectively. One can ask the question is that how this special procedure can enhance the overall properties of aluminum products like aluminum bars and alloy wheels . The answer is that it can remove the porous oxide layer that formed over your product due to oxidation. One way to remove is layer is the use a coarse and fine grinder over the aluminum product and then polish it. However, in this process, the final tolerance, which is acceptable, is about 0.025mm per sample.
Different types of polishers are available for different circumstances and alloy compositions, a few ofthe common ones are described below.
Abrasive polishing
In abrasive polishing, a variety ofabrasive materials is employed over aluminum products. Polishing pads, emery papers of different grid sizes and soft materials-based polishers are a few examples of abrasive-based products. Therefore, if you want to clean an aluminum surface, you need to use first hard or coarser polisher first to remove the oxide layer then use a fine and soft polisher to avoid damaging the inner soft material and gain effective results.
Mechanical polishing
A special type of polishing wheel that rotates over the axis and a very fine polisher surface over the wheel is used in this process. A mechanical setup is designed in this process that controls all the main features like rotation speed and polishing time. Mechanical polishing relied upon plastically deformed surfaces. This polisher can turn into ultra-precision polishing which is designed for soft and sophisticated materials. The process provides results with a high procession and least tolerance.
Chemical polishing
This process implements where urgent results require. In this process, the surface of the material is dissolved in the chemical medium. The reaction of the chemical and materials surface results in the formation of a passive layer. Additionally, micro impurities and roughness are removed during the chemical contaction. Resultantly, a smooth and perfect surface appears. Therefore, if you want your surface smooth and shiny, you can follow up this process.
What Aluminum Products need to be Polished
Almost all the industrial sectors and daily life used machinery are equipped with aluminum parts. For instant, the engine parts of the motorcycle are composed of aluminum metal that needs regular checkups and polishing. If the porous layer of Aluminum oxide does not remove with time, the appearance of the whole engine changes to dull and tanned. The efficiency of the engine also decreases with time resulting in decreasing machine performance. So, your engine demands polishing over a specific time and care so that it can become your companion for a longer time.
Like engines, aluminum-based motorcycles other parts, and semi-truck wheels need proper polishing. The inner area of the truck wheels has intricate shapes. During their regular working condition, there is a high chance of dust sticking in these areas. With time, the dirt accumulates in these intricate regions, and resultantly pits form in these areas. These pits with time enlarge and reduces the product life. The pits enlarged in time and becomes the reason for the product failure. Therefore, if you want your product to be your long-term vehicle, you should do proper polishing and cleaning procedure over it. One way is that you can purchase an aluminum polisher and do hand polishing over the surface. In addition, if you do not want to repeat the polishing procedure repeatedly, you should coat the polished surface with sealant. This will not only give you long- term shine but also give protection.
Best Approach to Polishing Aluminum Parts
A variety of procedures and ways are present for polishing purposes. One approach, which can be easily feasible, is the use of household items for polishing purposes. Items include dish soap and water that can remove the unnecessary dirt from the aluminum shape and help in regaining aluminum shine. But before that, it is the best approach to use WD-40 and degasser over the sample to facilitate the cleaning by removing extra dirt and dust.
Therefore, for your aluminum-based product, whatever method you choose mainly relies on the shape of the sample, the amount of smoothness, and the degree of corrosion removal you require. In the case of the shape of the sample, when you want to polish an aluminum sheet, you need to do cleaning with a soft cloth and then smooth bluffer-based polishing with a soft polisher compound to avoid dents over the surface. However, whatever method you choose to implement, after doing the complete polishing procedure you need to wash the aluminum surface completely to avoid future aftermaths of corrosion.
For the polishing of aluminum engine bodies specifically, the two best methods that you can use for polishing your product are described below. With the use of these methods and a little effort and time, you can bring back the shine to your aluminum surface.
Use of Potassium Bitrate Cream
Potassium bitrate cream also known as Tartar is an outstanding dust-removing agent. When this powder mix with water and applied over the surface, it can end dust particles and deepened stains from any aluminum body. This is because of its high surface area and dust-catching ability. But, to clean the surface, one must follow the following procedure:
Make a tartar and water paste by missing them in equal quantities.
Prepare the surface by cleaning it with a clean microfiber towel.
Apply this paste on the surface of aluminum by soft cloth in a circular motion, or by rotary polishers and orbital polishers and let it dry.
As the paste cure and clean the area, use water to rinse it and then dry it with soft microfiber cloth.
Use of Aluminum Polisher
One can easily buy aluminum polisher from a supermarket for up to 10 dollars and polish his aluminum surfaces very well. The application of an aluminum polisher with a soft cloth in a circular motion, allowing it to settle and remove dust is the best approach that someone can use.
How to Polish Aluminum to Mirror Finish?
Having a mirror-like Aluminum surface, newness is every machine lovers dream. To achieve this dream, one should follow a perfect procedure that comprises different steps. With sandpaper, a buffing wheel, and some supplies, you can get pretty close to achieving mirroring. The systematic instruction for your facility is as follows:
Machining the sample
The first step to prepare the sample for polishing is its machining. Machining will remove major defects, and imperfections, and equalize the surface by rough grinding and cutting compounds. While it is necessary to hold the sample and necessity to maintain its shape. Machining also includes some other major steps depending on the product requirement.
Grinding by emery paper
Starting from the highest grid size emery paper, one should start grinding the surface by hand in a parallel direction. After enough grinding by the highest grid size sanding disc or abrasive disc, you need to rotate the sample by 90 degrees and start grinding with 800-grid paper. Repeat the same step with an alternative 90-degree rotation and decrease emery paper size to 600, 400, 200, and 50. Clean the surface with a soft cloth after every grinding. You can also use angle grinders for tilted or angled surfaces.
Surface Bluffing and Polishing
After grinding the entire surface, you need to bluff the surface by using bluffing wheel having soft cotton.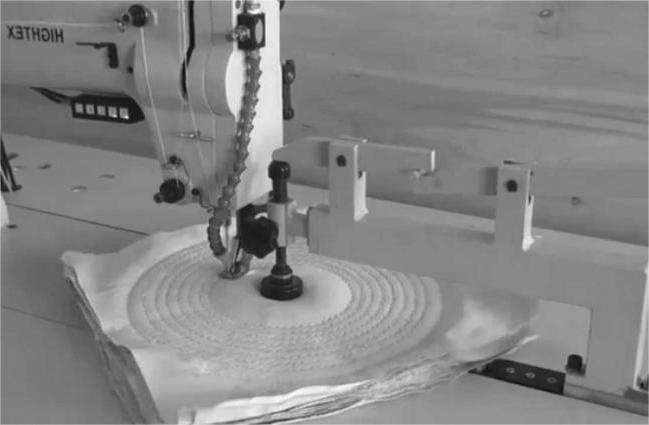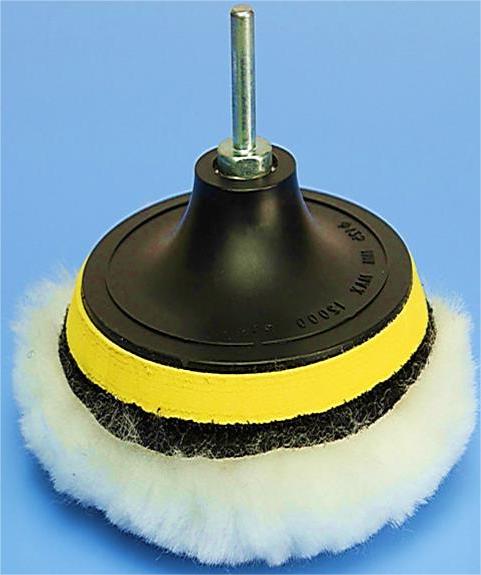 After bluffing, use an aluminum polisher purchased from the market. Apply it to the surface, and do material polishing with one of the following polishers depending upon the circumstances:
1. Hand polisher
For aluminum-based products, which are not completely oxidized and have a little amount of dullness, this type of polishing technique is considered the best method that one can use. In this method, a polisher from a household or market-based product is applied over the surface with soft microfiber in a circular motion. One interesting fact is that you can easily use this polisher for round surfaces and where urgent maintenance is required.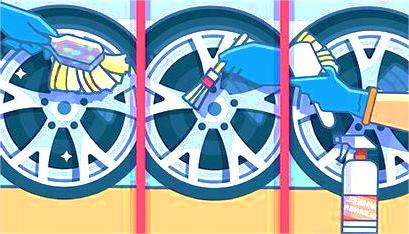 2. Dual Action Polisher
For professional mechanics and where you may require polishing ofmultiple surfaces, this type of polisher is the best action plan. Double-action polisher with variable speed control of 2000–4500 oscillations per minute (OPM) for stable operation in highly corroded and pitted areas. This process also works best on non-oxidized areas of the sample and helps in regaining the samples original shine.
3. Rotatory polisher
This type of polisher is commonly used in industries and for large samples. It rotates clockwise to remove deep scratches and burrs effectively. It is considered the best method for portable and on-site polishing, providing a perfect shining finish. After polishing, it is important to clean the polished surface with a clean cloth.
Tips for Polishing Aluminum
Always select the polisher according to the alloy composition and properties.
It is a wise decision to apply a coat of sealant or wax over the aluminum surface to increase the life span of polishing.
It is necessary to maintain the safety flanges before starting polishing as it will provide effective results and not destroy the inner area of the polisher machine.
Away wear a mask to avoid inhaling sand particles during grinding and polishing.
Wear gloves during applying the polisher and sealant over the sample to avoid the accumulation of unnecessary dirt and human error.
Benefits of Polishing
Protection from corrosion and pits is among one the best benefits of polishing metal surfaces. Apart from protection, this process also improves the aesthetic beauty ofthe metal surface by reducing the heat transfer capacity. Moreover, it also improves the product life by reducing frictional problems. Therefore, you need to polish your product after a specific interval of time if you want the above benefits and longtime companionship with your aluminum-based product.
FAQs about Polish Aluminum
What household items can I use to polish aluminum?
From your household items for polishing purposes, you can use mild detergent, soap, and water. Using a mixture ofmild detergent and water can act as a polishing agent due to the surfactant properties of detergent. Moreover, rubbing dish soap over the surface of aluminum metal and applying it all over the surface in a circular motion, and then cleaning it can easily shine your aluminum metal surface within seconds.
Can you use steel wool to polish aluminum?
Polishing aluminum surfaces with steel wool can be an option but not a highly effective one. Steel wool will create mini scratches over the surface of the aluminum and not result in a lustrous surface. Therefore, it would be beneficial to avoid using steel wool for polishing to avoid hard and mini lines.
What is the fastest way to polish aluminum?
Using a market-purchased aluminum polisher and polishing surfaces with rotary apparatus is one of the fastest ways one can use for polishing aluminum. What is the best thing to polish aluminum? Polishing aluminum is quite easy as compared to steel and other hard materials and this is considered the best thing in the case of aluminum polishing.