The Benefits of Custom CNC Machining Parts Online

Aug 22,2022

Machining companies stuck in complicated quotation procedures may be astounded to realize that some of their competitors are earning projects and contracts with just a few mouse clicks. Undoubtedly, there are several advantages to online production and, through the internet, digital manufacturing techniques are internationally networked, enhancing methods and technologies beyond compare. Machine learning is typically used in the industrial sector to save labor, bring down costs, and enhance business productivity.
Many dedicated web pages currently offer online fabrication services such as finishing and injection molding. Tuofa CNC Machining Manufacturer is one of the biggest names in the industry that performs CNC machining solutions of any complexity for creating small and large-scale products. The platform's user-friendly online customer assistance provides CNC machining estimates quickly. Furthermore, online fabrication of CNC machining components is done by the needs of the customers.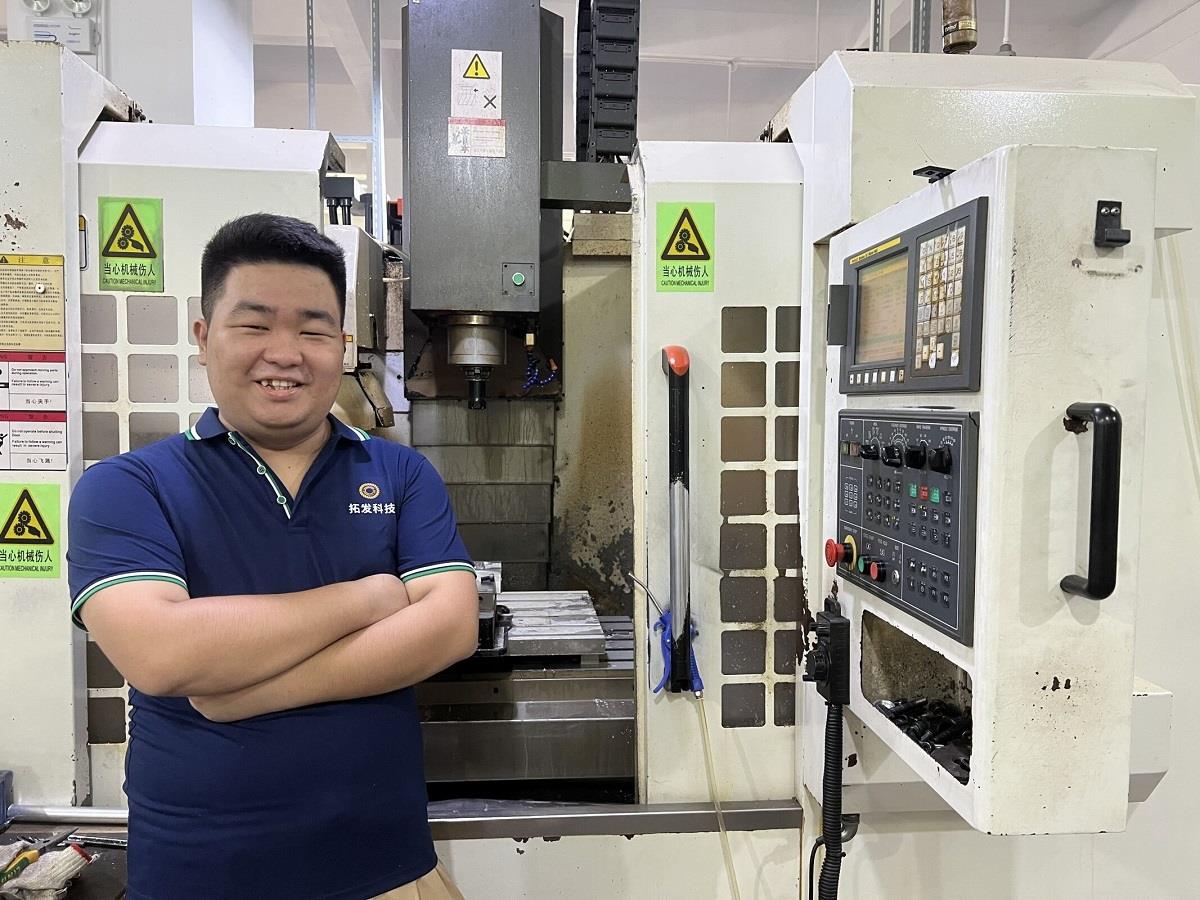 Flexible solution for CNC machining service
Tuofa CNC Machining Inc. has its CNC machining plant in China, which allows for excellent turn-around time and quality assurance. Furthermore, by leveraging complex algorithms, consumers may examine the status of their projects at any moment and make changes as needed.
No hidden charges
The most crucial aspects that any manufacturer or company must evaluate are the price and incentives. You can determine the price of each product using online CNC machining. There is dedicated customer support available 24/7 at Tuofa CNC Machining where you may specify the amount, material properties, tolerance, and other parameters. A clear pricing structure may also assist you in forecasting earnings.
Production processes are transparent
Virtual CNC machining allows you to contact third-party outsourcing CNC machining providers abroad. If any unforeseeable events have an influence on the manufacture of the components, such as an increase in local raw material prices, you may also request to acquire raw materials in other countries where the material costs have not increased to maintain your profitability. Furthermore, the fast quote method provided by Tuofa CNC Machining's team of experts guarantees that the performance of the complete task is reliable due to prompt customer input. Clients could readily determine the machinability of their concept and make necessary changes as needed.
Collaboration with experts is essential
One significant advantage of the online digitalization of CNC machining services is the ability to share component details. The equipment is deliberately constructed with mechanisms that greatly save expenses. Other organizations' expert workers in a distant location can view a project virtually, thereby saving time and money and allowing production to develop with smooth execution.
Orders are monitored in real-time
Clients may be concerned about their online CNC machining transaction not even being finalized for shipment; nevertheless, Tuofa CNC Machining is one of the several CNC machining businesses which have incorporated a real-time order monitoring system to relieve clients' concerns. Clients could readily trace every stage of their purchases, from sample preparation to the machining operation, quality assurance, packaging, and order fulfillment.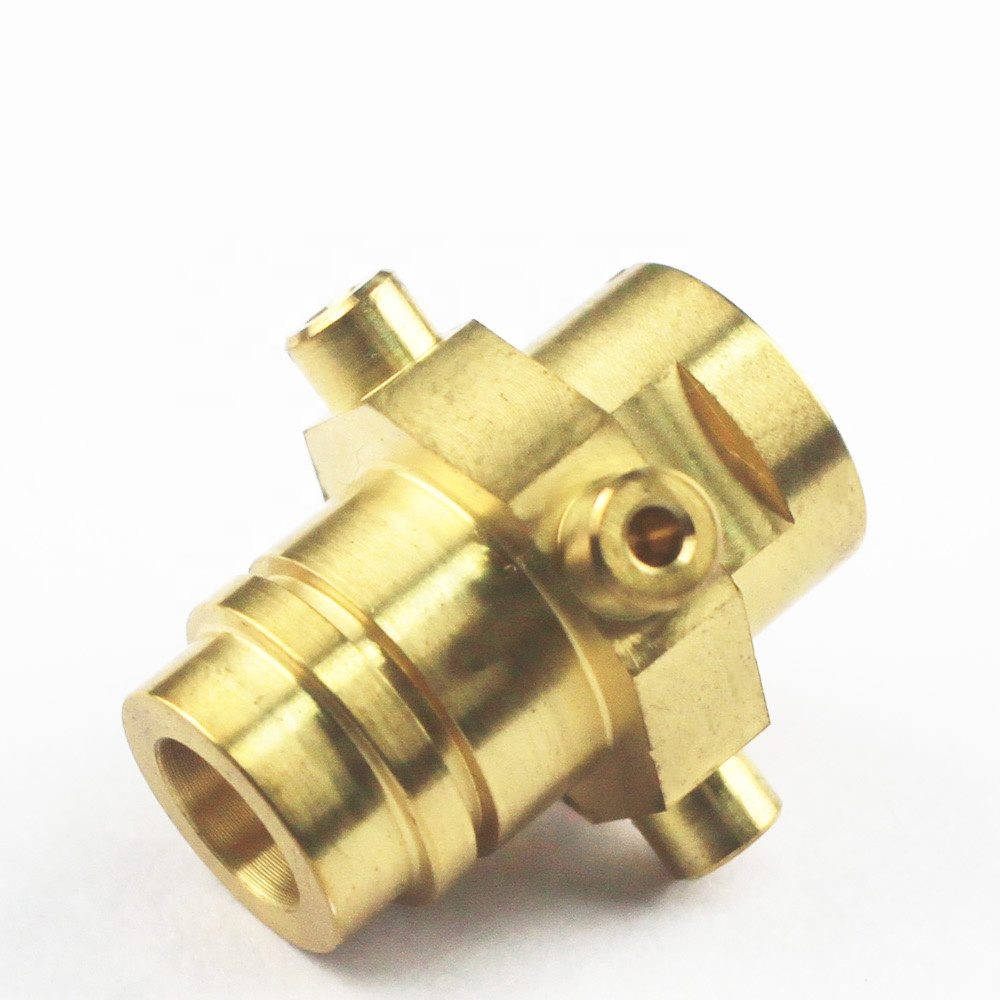 Types of Custom CNC Machining Operations
CNC machining is a method of manufacture that can generate a broad range of products such as automobile chassis, surgical instruments, aircraft rotors, gearboxes, and prototype projects. It is suited for a broad spectrum of industries comprising transportation, military, fabrication, and agribusiness. The operation includes a variety of computer-controlled manufacturing procedures that eliminate the appropriate workpiece materials to create a custom-designed component or item. Here are the most common CNC machining techniques of today:
CNC Turning
CNC turning is a manufacturing technique that removes material from a spinning workpiece using single-point tools for cutting. To generate cylindrical parts with both external and internal components, the CNC lathe machine commonly feeds the cutting tool in a relative movement along the surface of the moving workpiece, separating the material around the perimeter until the intended surface area is obtained. Boring, facing, grooving, and thread cutting are all operating features of the turning operation.
CNC Milling
CNC milling is a fabrication method that removes the material from the workpiece by using revolving multi-point tools. In CNC milling, the material is normally fed to the milling cutter in the identical orientation as the cutting tool's spin. The milling framework's key processes include face milling and peripheral milling. Basic mills can move in three dimensions, with more complex machines incorporating multiple axes.
CNC Drilling
CNC drilling is a type of machining that uses multi-point drill bits to create cylindrical perforations in a material. In CNC drilling, the spinning drill bit is normally fed perpendicular to the surface of the workpiece's surface, resulting in vertically stacked openings with sizes corresponding to the dimension of the drill bit used for the machining operation. Angular drilling operations, on the other hand, may be carried out using specific machine setups and equipment. Counterboring, countersinking, reaming, and tapping are all functional features of the drilling process.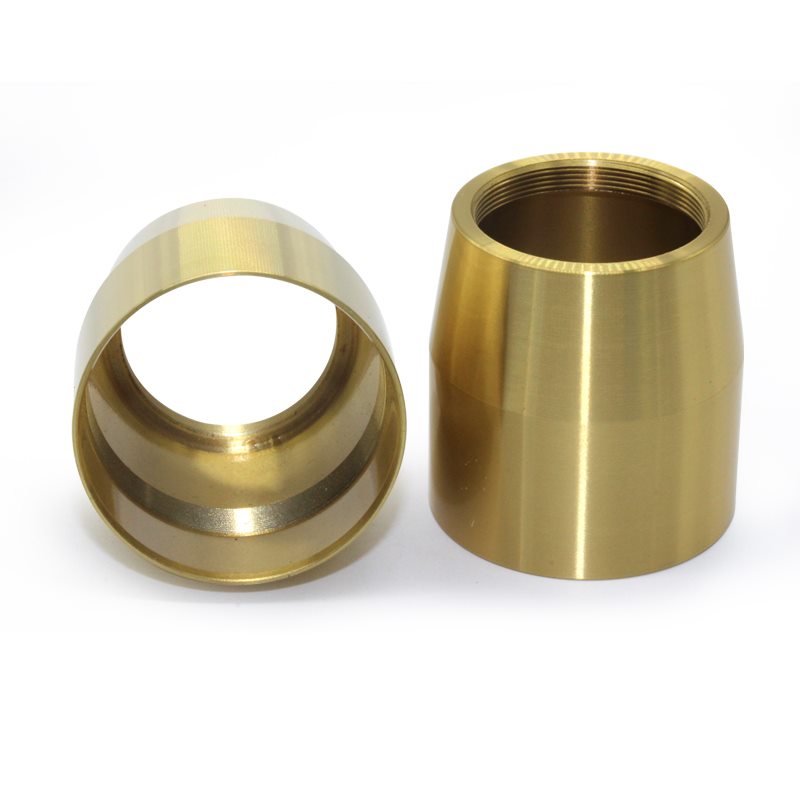 CNC Machining Parts Materials
The ideal materials to use in a CNC manufacturing project are determined by the intended machining technique and its standards. Most materials are machinable as long as they can endure the manufacturing process. They must, in particular, have enough durability, structural rigidity, shear strength, and resistance to corrosion and harsh temperatures.
Generally, the raw material will undergo preliminary processing to the estimated, custom-designed form and proportions, followed by a refining stage in which it will endure reduced feed rates and shallower cut depths to obtain its more specific dimensions.
Product designers are privileged to a wide selection of workpieces since any material that is solid enough for machining may be utilized for CNC production. This brief overview covers some of the most popular choices for CNC production today.
Carbon Steel
The material is frequently used in manufacturing since it is more economical unlike some stainless steel while still being stronger and more durable. Carbon steel 1045, a mild grade of such material, is an example. 1045 is easily machined, malleable, and may be toughened or heat-treated to a variety of morphological structures. This material is perfect for screws, gearboxes, beams, rotating shafts, and other sturdy yet compact moving parts. Although 1045 may be used for architectural purposes, it requires to be surface-treated to eliminate corrosion and rusting.
Aluminum Alloy
Aluminum alloys are simple to process in massive amounts, possess a high electrical and thermal conductivity, and have an excellent toughness proportion, aside from the fact that they are also inherently corrosion resistant. Aluminum 6061 is a general-purpose material that is frequently utilized in CNC machining processes. It is commonly found in automobiles, general merchandise, and other leisure goods. This material is exceedingly malleable and ductile; nonetheless, it is more expensive than other materials and does not perform well when exposed to seawater or certain acids. Its counterpart, aluminum 7075 is regarded as the strongest commercially available alloy of its kind and is suited for aircraft chassis and other industries requiring tough materials.
Stainless Steel
Alloys of stainless steel are tough and impervious to deformation, wearing, and rusting. For instance, 304 stainless steel is a strong, non-magnetic general-purpose material ideal for CNC machining operations. It is easily malleable and it can be soldered, unlike other alloys that cannot. It is optimal for a variety of industrial and consumer uses, including kitchen tools, containers and pipework, and construction materials. Given that it is hard to discern stainless steel apart at a simple glance, designers need to examine the raw material to check the properties of the steel they are going to employ.
Titanium
Titanium is frequently used to fabricate parts for most demanding aircraft, defense, and commercial applications due to its incredible strength, hardness, and damage tolerance. This metal is also biocompatible and ideal for use in the development of medical goods. Titanium, on the other hand, is much more premium than any other industrial metal alloy and is an inefficient electric conductor. Designers and manufacturers should also be advised that titanium is challenging to fabricate and necessitates the use of specialized tools.
Brass
Brass is a relatively soft material that may easily be processed even without lubricant. It is indeed a material that is very flexible at ambient temperature, and it is frequently used for purposes that may not demand durability. Brass is classified into several types based on its zinc content. Wear resistance reduces as this proportion rises. It is also highly conductive but not magnetized, thus it can be reprocessed effortlessly. It may be soldered, although it is frequently joined using minimal methods like welding. Brass, incidentally, possesses inherent anti-bacterial and anti-microbial capabilities that are currently being researched. Irrigation components, household ornamental components, and musical instruments all rely on it.
Nylon
Nylon is a broad family of low-friction industrial thermoplastic polymers with great shock strength, impact resistance, outstanding corrosion resistance, and overall superb mechanical properties. Nylon 66 is very well-suited for CNC machining since it is tough and resilient enough for a broad range of applications in numerous sectors, including autos and medical equipment. This material is naturally flexible, can withstand high stress and strain, and is resistant to petroleum degradation.
Acrylonitrile Butadiene Styrene (ABS)
ABS is a typical thermoplastic material used in manufacture that is renowned for its shock tolerance, resilience, strong temperature resistance, and outstanding mechanical qualities. This polymer is an excellent insulator, making it ideal for use in electrical applications. Mechanical stability and uniformity are also maintained. Since ABS is small, affordable, and widely available, many product development teams use it for rapid prototyping. Other prominent applications include machine chassis, keyboards, and automobile dashboards.
Polyacetal polyoxymethylene (POM)
POM is considered one of the most machinable CNC polymers on the market. POM is always chosen by design teams when they need a strong and long-lasting polymer with great thermal, corrosion, humidity, and combustion tolerance. Particular POM grades have outstanding dimensional support and are well suited for precision parts with tight tolerances. Nevertheless, this material has poor acid resistance, making bonding difficult. POM materials are frequently utilized in automobile components, measuring instruments, and timepiece parts.
Polytetrafluoroethylene (PTFE)
Teflon (PTFE) is a versatile polymer with a variety of manufacturing properties that designers and developers may employ when generating industrial components or products. Chemicals, high temperatures, sunshine, UV radiation, humidity, corrosion, and strain are all resistant to this polymer. Given its excellent anti-adhesion properties, PTFE is most commonly found in easy-to-clean pan surfaces, but it is also used in pumps, transistors, and other surgical implants. When compared to any solid substance, PTFE is one of the most corrosion-resistant plastics and has an extremely low friction coefficient.
Polycarbonate (PC)
PCs are undoubtedly popular and commonly used in the manufacturing industries. It is strong but compact, naturally heat resistant, and has high electrical insulating properties. Furthermore, PC is more useful than other technological thermoplastic polymers. Regardless, production engineers should be advised that PC is essentially transparent and may reflect light as efficiently as glass, in addition to its intrinsic ability to quickly take on any hue. This polymer may be found in a variety of items, including food storage and refrigerator shelves.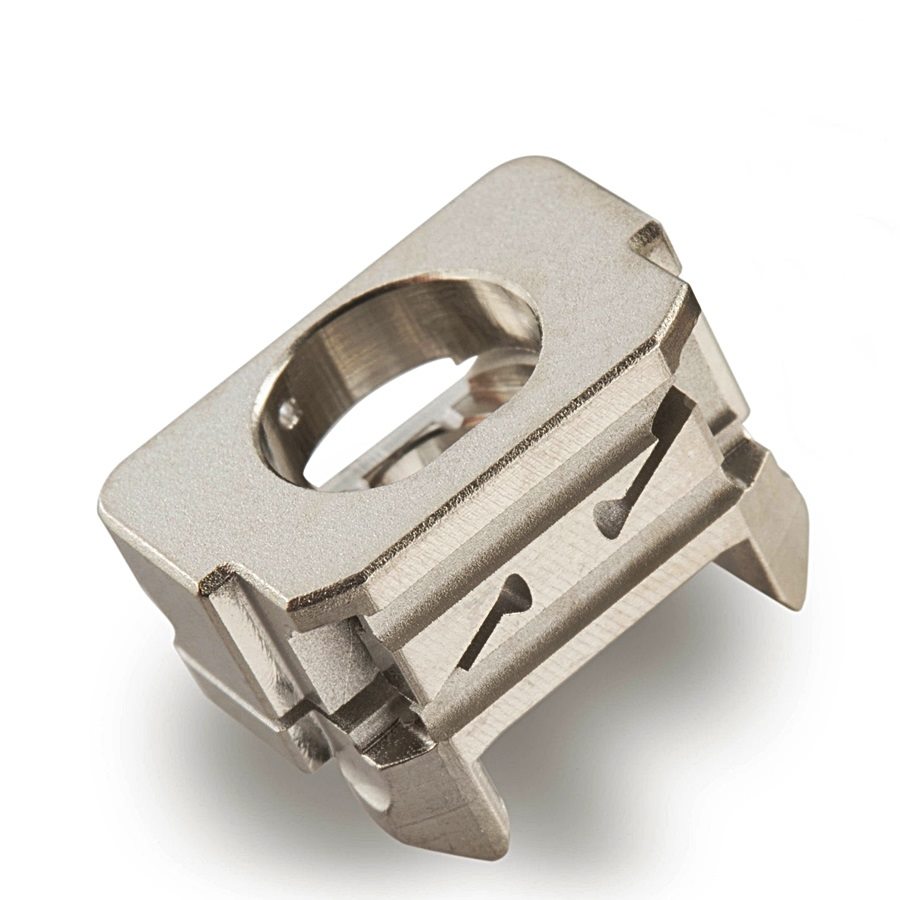 The Future of the CNC Machining Industry
CNC machining dramatically altered the way enterprises produce their goods. These developments have been accelerated by the advancement of technology in CNC machining. Although CNC machining solutions have mostly operated in the same manner as their traditional counterparts, this will change as more businesses adopt robotics as the future of the industry. The potential of CNC machining is absolutely fascinating, and these are some of the remarkable features that we may anticipate in the coming years:
Flexible Machines
Flexible industrial machinery is becoming increasingly prevalent, especially the multi-purpose ones which can handle various projects using just one piece of equipment. This means that machining procedures may be accomplished with less tension and frequently inside the confines of a single process, such as the 5-axis milling machine.
Autonomy at Production
When compared to conventional methods, robotic systems can execute cutting, turning, milling, or grinding at improved availability rates and create around 50% more components each hour. Although the advantages of a CNC machine are numerous, integrating robotic automation into a CNC operation may greatly enhance output while staying within budgetary constraints. Machines can perform for hours at a stretch and do not require breaks. Component loading and unloading may be handled quickly and easily with no need for regular maintenance inspections, leading to reduced downtime.
Production and Machinery are Fully Integrated
Cleaning, gauging, engraving, polishing, and other CNC machining support activities are being incorporated into automated processes for increased productivity and quality, more reliable functions, lower latency, and more unsupervised times. This necessitates a significant amount of system design conceptualization, necessitating the use of sophisticated manufacturing management solutions.
Connect with the Experts Today!
Choosing and working with a reputable CNC service provider is one of the pieces of advice professionals provide regarding CNC machining. China Tuofa CNC Machining Inc. provides superior solutions and support based on years of material fabrication experience. We meet a wide range of CNC machining demands, from individual components to completely integrated products. Our in-house experts and advanced machinery ensure that you have access to all of the skills, technology, and knowledge required to complete projects across numerous sectors. We serve a wide range of businesses because we can design solutions, handle huge orders, and give support across a wide range of machines, sectors, and activities.
We can't wait to talk with you about how we can collaborate on your next venture. For more details about CNC, contact us now, and be sure to get a free quote!