Present situation of CNC machining technology for stainless steel

Aug 30,2022

Introduction - Over the years, the steel industry has grown worldwide to a great extent. Stainless steel combines iron and other metals to make it more durable and sturdy. Stainless steel has several implications across many industries like automobile, aerospace, marine, medical, and more. We can say that stainless steel is used worldwide and is one of the most common alloys in industries today. However, it is essential to remember that these alloys, such as stainless steel, also demand a high level of maintained tooling and machining. As much as these alloys are used in the market, their maintenance and quality must be ensured by all the manufacturers and users.
Best Stainless Steel in the market
Nowadays, austenitic stainless steels like 304 (1.4301) and 316 (1.4401) are some of the most often machined stainless steels because of their high work hardening requirements and low chip breaking rates during machining. These features make this alloy the most widely used type for industrial purposes.
Apart from this, another type of stainless steel that is widely popular is Alloy 303.
Before we go into further details of understanding the various principles that govern the machining of stainless steel, we must understand what CNC machining means. CNC machining is a computerized subtractive process that uses the latest tools and technologies to control the motion of the device used for any operation.
Can stainless steel be machined?
The most important question must be addressed is whether stainless steel can be machined. Can we use CNC technology to machine the stainless steel?
Well, stainless steel can be machined. As a fact of the matter, stainless steel machining is widely popular because of its superior and unmatchable strength-to-weight proportion. This ratio allows the parts to be machined using thinner materials. Since stainless steel can bear extreme temperatures without getting damaged or ruptured, this method of stainless steel machining further increases its strength. It can be improvised using cold hardening methods and various heat curing processes. These processes can be used as per the demand of the application. This means that its machining process can be modified for whichever purpose we need the stainless steel.
The various methods used for stainless steel machining exist, and many techniques and types of equipment can be utilized to obtain the desired quality of stainless steel.
Some of these are -
● The Swiss crew machining method is cost-effective and can be used for both short- and long-term uses.
● EDM and Vertical & Horizontal milling methods are also quite commonly used for stainless steel machining.
The way you want to perform the stainless steel machining depends on what use the stainless steel needs to be put for. In such reference, many machining suppliers provide the best stainless steel machining methods by supplying the required tools and techniques.

Is it accessible to CNC machining stainless steel?
Another important topic that needs urgent attention is whether it is accessible to custom machining stainless steel.
Not all stainless steel machinery is complex, and not all are easy. While type 303 stainless steel is probably the easiest to machine, type 316 is way more complicated. It all depends on what kind of steel is being machined.
Type 303 stainless steel is easily machined, making it a good material choice for precision components like fittings, gears, and fasteners. As a result of its lower strength, grade 316 stainless steel is not employed as frequently as grade 304 stainless steel, whereas type 304 is more easily machinable than 316 types. That is one reason why it comes in so many different finishes. That is also why it is used on surfaces that are visible to the public. Think car fenders and stainless steel serving trays. It is also much easier to clean and use. As a fact of the matter, type 304 is considered for various purposes and a better quality stainless steel than its other counterparts.
On the other side, we have type 316 - the most rigid stainless steel. It is the most rugged stainless steel to machined. It requires a more specialized set of tools to cut through and use. It performs well against pitting, but it isn't as formable. That explains why it is reserved for applications other types of stainless steel can't handle.
But have you ever thought about why some stainless steel forms are more accessible to precision machining while others are not?
Let us read why.
As we already know, different grades of stainless steel have a diverse range of acceptable mineral content. Those stainless steels which can be easily machined will be formulated much more to have powerful chemical combinations that allow easy machinability. At the same time, some other stainless steel forms do not undergo rigorous chemical processes and are, thus, relatively pure and complex to machine easily.
This is perhaps why grade 316 is more machinable compared to the 316B grade of stainless steel. Grade316 has a machinability rating of 60, while the 316B grade has a rating of 50. By guidelines established by the American Iron and Steel Institute, steps 304 and 304L share the same machinability rating of 70. Alloy 303, on the other hand, is the most machinable of all stainless steel. It has an AISI machinability rating of 150. The baseline machinability grade is 100.
Now that we know that all stainless steels have different rates of machinability and all grades are not easily machinable, let us see how we can increase the machinability of the complex steel grades. Usually, adding sulfur or iron increases the machinability rating of the stainless steel, but along with that, it also makes it more prone to corrosion and loses its welding capacity.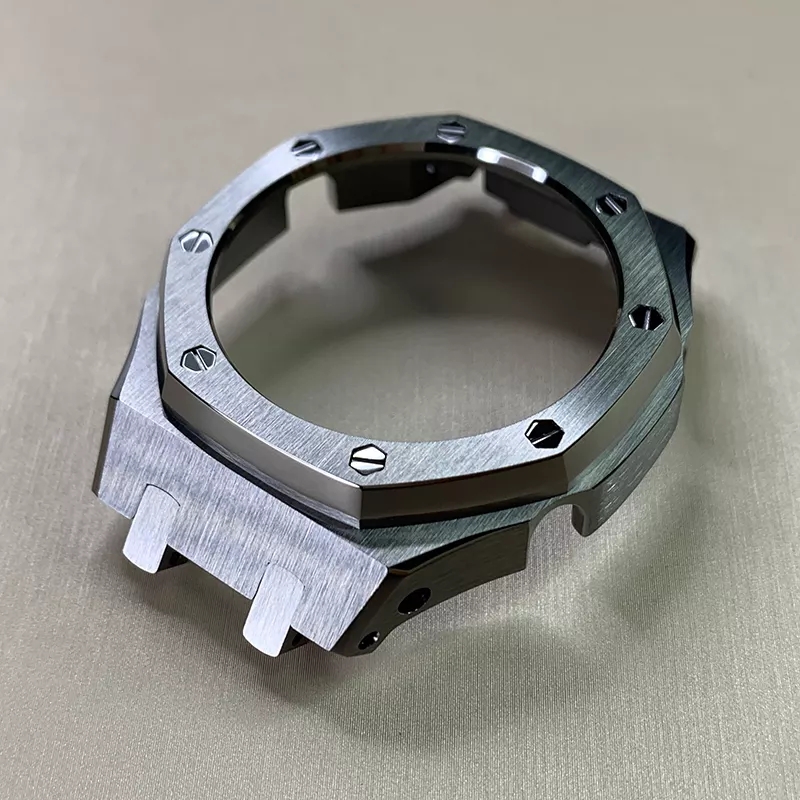 Stainless steel alloy 303 contains sulfur well below that of stainless steel 304
Nevertheless, Carbon can be used for some stainless steel grades with limited success. To weld effectively, the amount of Carbon in a steel grade must be kept to a minimum, which is the case for higher welding capacity steels. For instance, the maximum carbon content of 304 stainless steel is 0.08 per cent, whereas that of 304L stainless steel, also known as weldable 304 stainless steel, is 0.03 per cent. This doesn't affect its machinability but does effectively affect its quality.