Best Source for Bike Pedals: Custom CNC Machining Parts

Sep 06,2022

Custom computer numerical control (CNC) machining has revolutionized many industries as it has significantly improved the quality, efficiency, and durability of numerous products and components.
CNC machining also plays a critical role in the bicycle industry. It allows you to benefit from customized bicycle parts for maximum performance and enhance the appearance of your bike. Moreover, custom parts are also essential to fix broken or defective components and give your personal touch to the cycle.
Modern CNC equipment makes it possible for companies to design, customize, and install a large variety of bicycle parts such as bike pedals. As a result, custom CNC machining parts are the best source to fulfil your bike-related requirements.
This article aims to explore the significance of using custom CNC machining parts in bicycle components, especially custom bike pedals.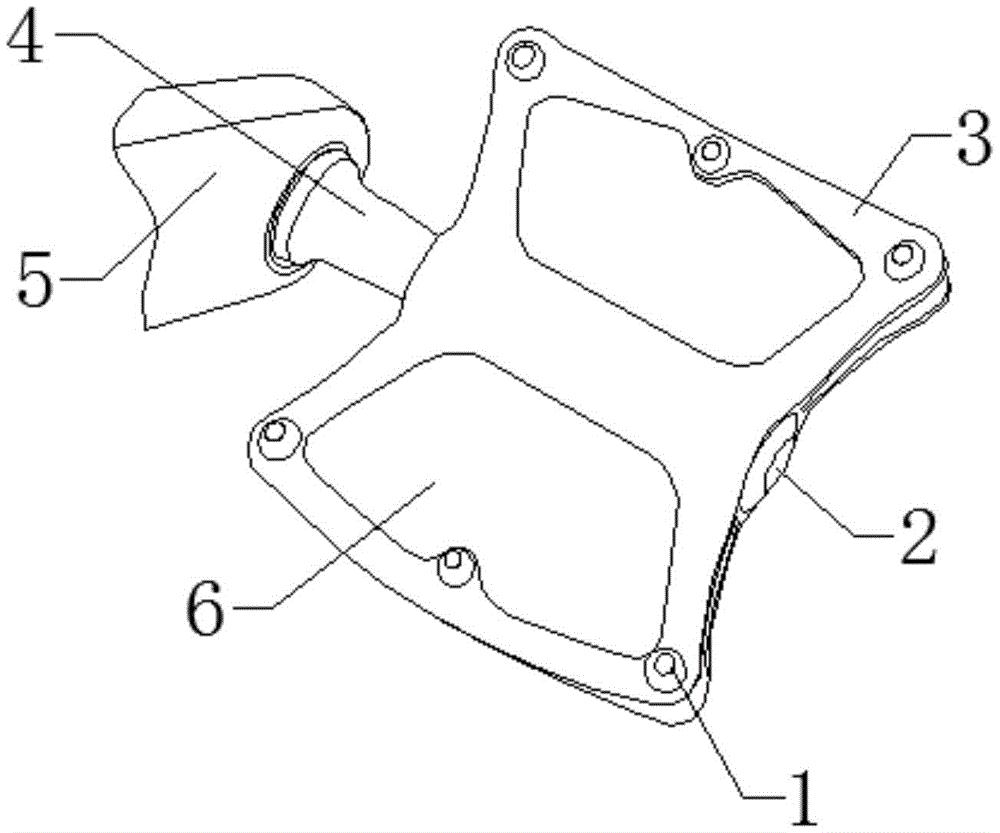 Are all pedals suitable for bikes?
A common question associated with choosing the best bike pedals is whether CNC bike pedals are universal. It is important to note that all pedals are not suitable for all types of bikes, due to which relying on a professional CNC machining supplier becomes essential to get custom bike pedals.
Bicycle pedals are typically available in 9/16" and 1/2" sizes. Nowadays, some companies are focusing on standardizing the bike pedals, but there is still a long way to go before complete standardization can be achieved.
Moreover, the pedal size of kids' bicycles can also greatly vary. Typically, you are likely to see the 9/16" size in most of the bikes, but 1/2" pedals and other forms of pedals are also available in the market.
A considerable advantage of CNC machining bike parts like bicycle pedals is that you get the parts per your specific requirements in terms of size and overall aesthetics.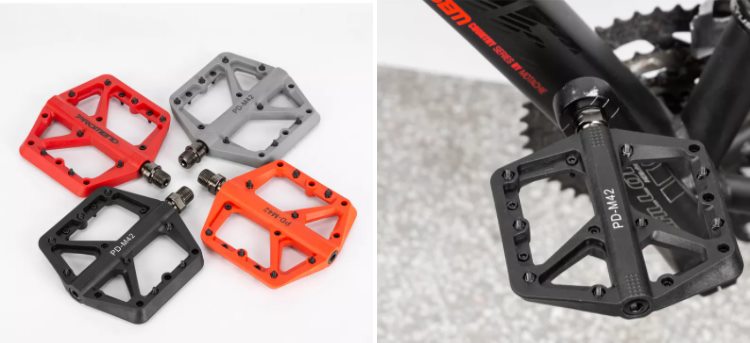 How to choose bike pedals?
There are many different types of bike pedals available in the market. Even when you are in the process of creating custom bike pedals, it is not always easy to choose the best type of bike pedals. You can get through this process by considering the following important factors: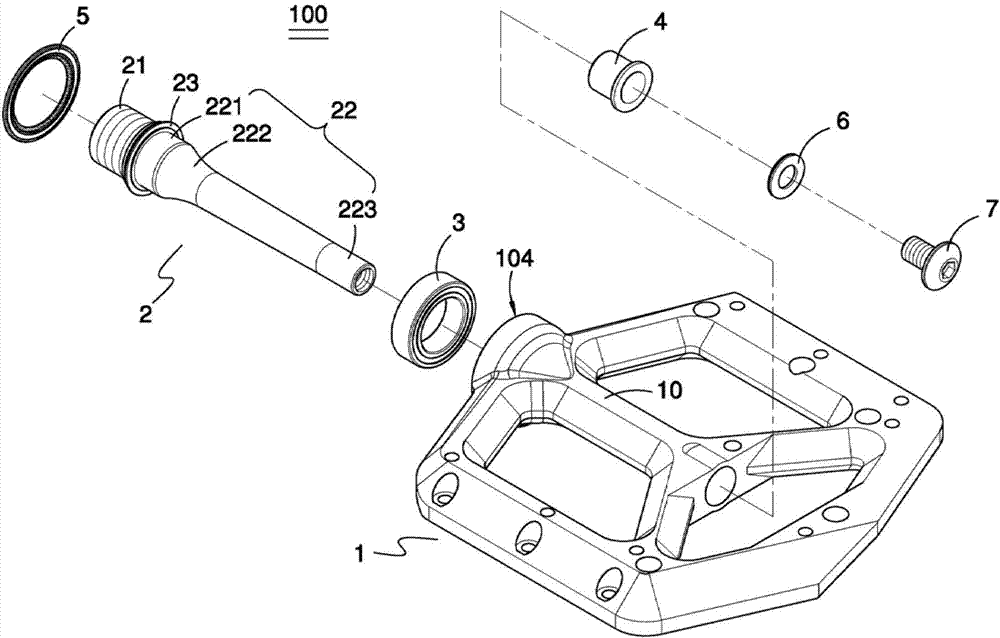 Flat Pedals
Flat pedals are also known as platform pedals. If you install flat pedals on your bike, you will not need specialized cycling shoes because these pedals do not have any attachment mechanism.
Therefore, all you have to do is put your feet on the pedals and start riding them. If you have just started riding a bike and are looking for easy-to-use pedals, you should use flat pedals.
Keep in mind that there are other two types of flat pedals:
1. Flat pedals for hybrid and computer bikes that provide more excellent grip. These are made of plastics, so they are less durable but more cost-effective.
2. Flat pedals for mountain bikes include pins for better grip. High-quality material like aluminium is used to make such flat pedals, so they are significantly more durable.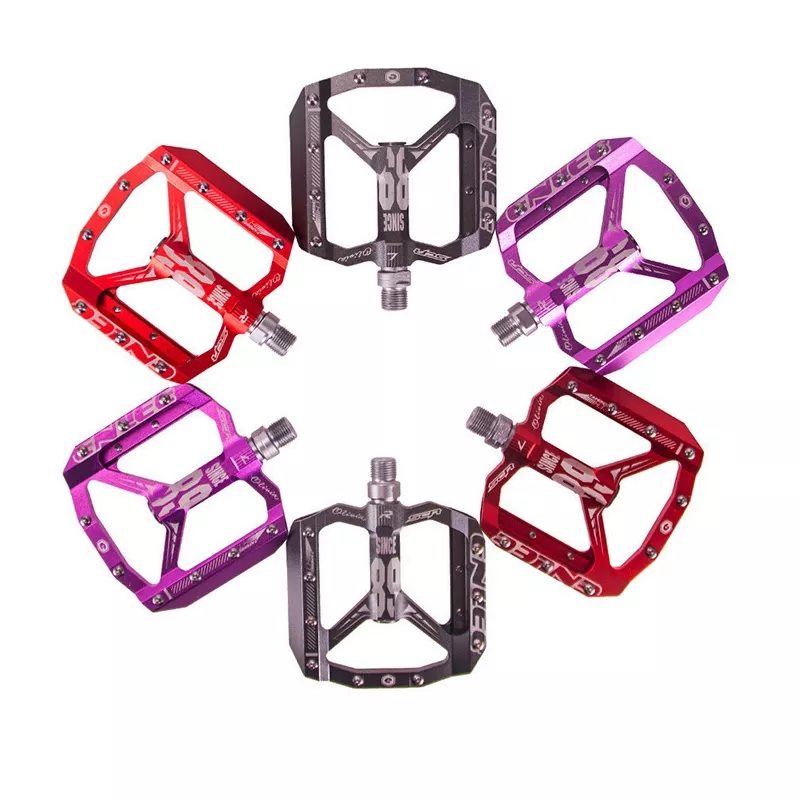 Clipless Pedals
As the name suggests, clipless pedals have an attachment mechanism, which means you will need special cycling shoes with cleats to ride a bike with such clips. The cleats are attached to the pedals to ensure the shoe is suitably and firmly clipped.
There are numerous benefits of using clipless pedals because it provides a fixed position of the feet, and you can focus on improving your pedalling technique. Moreover, riding a bicycle with clipless pedals is more comfortable when using a good pair of cycling shoes. It is also safer than flat pedals because there is minimum or no risk of your feet slipping off.
However, a disadvantage of clipless pedals is that they are not beginner-friendly. You will require some time to get used to this riding technique. You will also have to buy special cycling shoes with cleats to use clipless pedals.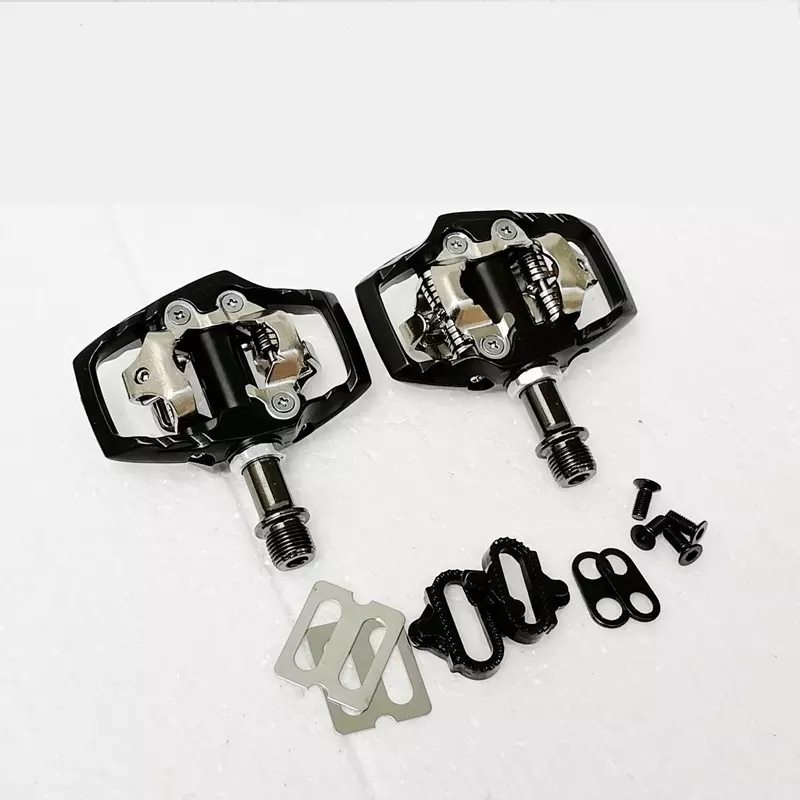 Hybrid Pedals
The combination of flat pedals and clipless pedals is the hybrid pedals. One side of the pedal is flat, while the other has the clip-in feature. You can use hybrid pedals with regular shoes as well as cycling shoes.
Hybrid pedals are pretty popular among both experienced and inexperienced bike riders. A noticeable disadvantage of hybrid pedals is their weight.
Even if you cannot choose the best type of pedal, you can also discuss your requirements with a reliable CNC machining supplier involved in machining bike parts. It will help you make the best choice per the professionals' advice.
Riding Style
Another essential thing to consider while finding the right pedals for your bike. Following are the major riding styles, along with the recommended type of bike pedals for them:
1. Mountain biking involves navigating challenging terrains, so you should use clipless or specialized flat pedals for mountain bikes.
2. Road cycling requires extra safety measures, so you should use the traditional clipless road bike pedals.
3. Casual riding is pretty safe as it involves riding on bike paths, so you should use flat bike pedals.
4. Gravel riding involves navigating unpaved paths, so you should use clipless pedals with special cycling shoes to ensure maximum safety.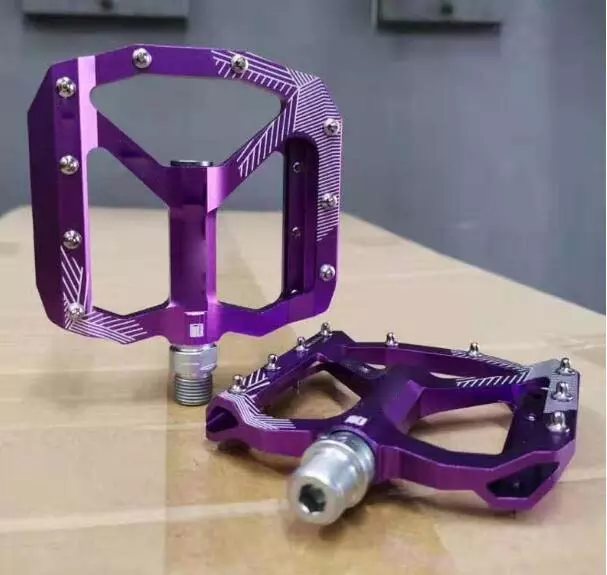 Bike Cleats
Two major types of cleats are: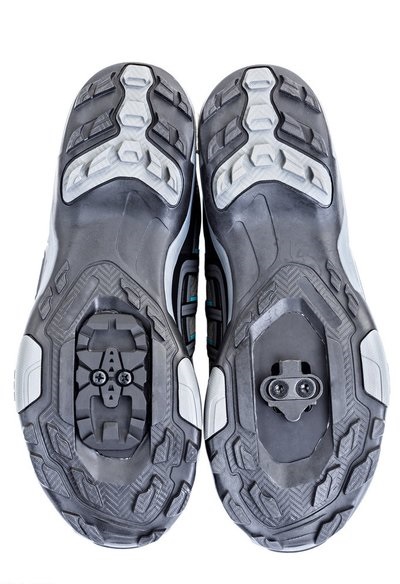 Pedal Float
Cleats on bicycle pedals lock into the pedal mechanism as you step on them, keeping the cleat securely in place. The amount of rotational freedom the foot has when on the pedal is referred to as "float."
You may adjust the cleat to modify the float since various cleat types allow for varying degrees of float. A few systems set the foot's angle, others allow a fixed amount of float, and others allow for adjustable float ranges. As you gain riding expertise, this mostly becomes a matter of personal choice.
Multiple-Release Cleats
Most pedal-supplied cleats release laterally. These types and the so-called multiple-release cleat are highly similar, although the latter emits a little more readily and at greater angles.
The variations are minute. Overall, they seem to be much more forgiving than lateral-release cleats. Usually, multiple-release cleats and pedals are supplied separately.
What Are the Advantages of Custom CNC Bike Pedals?
The introduction of CNC bike parts through CNC machining has genuinely revolutionized the industry as the trend of using custom bike parts is becoming highly popular worldwide.
Many businesses make all kinds of components using computer numerical control machines. CNC machines can produce objects from various materials with the highest precision and accuracy thanks to computerized tools that control a whole system.
The same component may be produced repeatedly with perfect uniformity. Additionally, you may make unique, customizable pieces. As a result, CNC machining is an ideal solution to streamline the manufacturing process of different bicycle parts.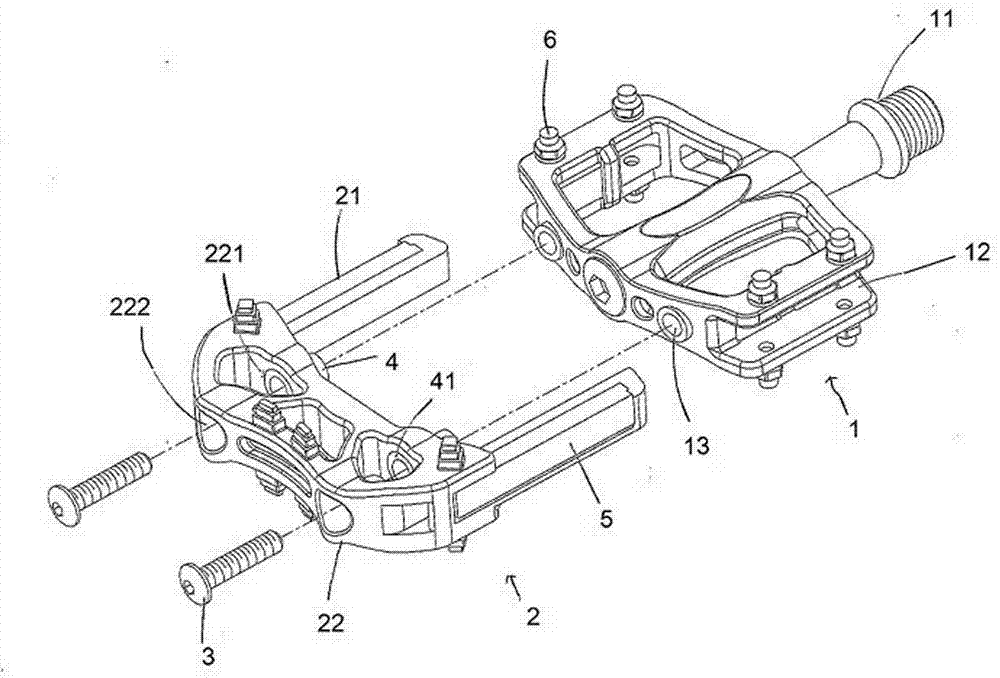 Accuracy
Simply said, the powers of CNC machines have made it feasible to construct bicycles that were impractical decades before.
Standard general-purpose bike components may be produced thanks to the precision and dependability of CNC technology. At the same time, CNC equipment can have highly specialized parts for suppliers and customers that want bespoke bicycles, starting with a CAD file to generate the design.
Variety
It is simple to make bike components out of materials often used for bicycle parts, including aluminium, steel, and carbon fibre, since CNC machines can work with some materials. It shows that CNC machining has brought significant innovation and variety in various bike parts as it is possible to make different types of custom bike pedals and other components.
Many different kinds of CNC machines are available to carry out the various duties required to make bike components. Additionally, it is simple to buy secondhand CNC tools, making the cost of producing parts accessible to machine companies of all sizes.
A CNC knee mill, grinder, router, boring mill, and lathe are just a few of the available CNC equipment. The most popular CNC machines used in the production of bicycle components are those that produce milling and turning tools.
Cost-Effectiveness
Machine shops may reduce production costs when producing bike components using CNC machining.
Yes, the equipment may be pricey, but as was already indicated, you can obtain great CNC machines on the used market for a reasonable price.
Because CNC machines do not need individual operators, the initial investment is more than worthwhile. On the other hand, machine shops just require one person to supervise several devices.
Staffing and manufacturing expenses may significantly decrease when the machines handle all the labour and provide constant accuracy and precision.
Therefore, CNC machining is crucial to many businesses that produce bike components to keep prices down. But the actual cost of making bike components varies tremendously. Among other things, it relies on the tools, the materials, and the particular pieces being produced.
For instance, the manufacturing process would need unique equipment, stricter quality control, and more time to produce specialized bike components that require thin walls and tight tolerance.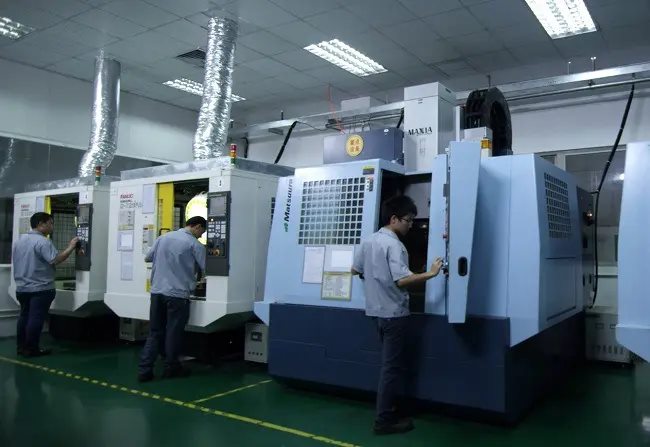 4 Main Stages of CNC Machining of Bike Pedals
The following main stages are the steps involved in the manufacturing of custom bike pedals as well as various other bike components.
Design
Bike parts often start as crude sketches on scrap paper or sketch pads. The finished model will serve as the foundation for the CNC machine's software that will cut the main shape, carve out tiny features like the grip pin holes, and serve as more than just a design blueprint for the component.
CNC Stage
Numerous CNC machines and equipment are used in many industries to produce high-quality components. The customization offered by CNC machining is what makes it so beautiful—almost any concept can be brought to life.
Die-cast aluminium and moulded nylon are the most common materials used to make bike pedalson. However, a block of aluminium may be precisely cut to any form that can be created in CAD (where the sky is the limit).
Although CNC machines are not very complex, they need knowledge and experience to function efficiently. Since machining work is completed in groups and operators are familiar with their equipment, abnormalities are rapidly identified.
To confirm that the machining is within the specified tolerances, operators and QC supervisors regularly check and measure sample items out of a batch. CNC machining often moves serially over numerous components mounted on a platform or rotating drum for specialised details.
Whether cutting is done on one piece at a time or many at once, a cycle is one entire cutting procedure. The operator removes the piece or parts once a process is finished, replaces them with uncut components, and then presses the start button to begin the cut.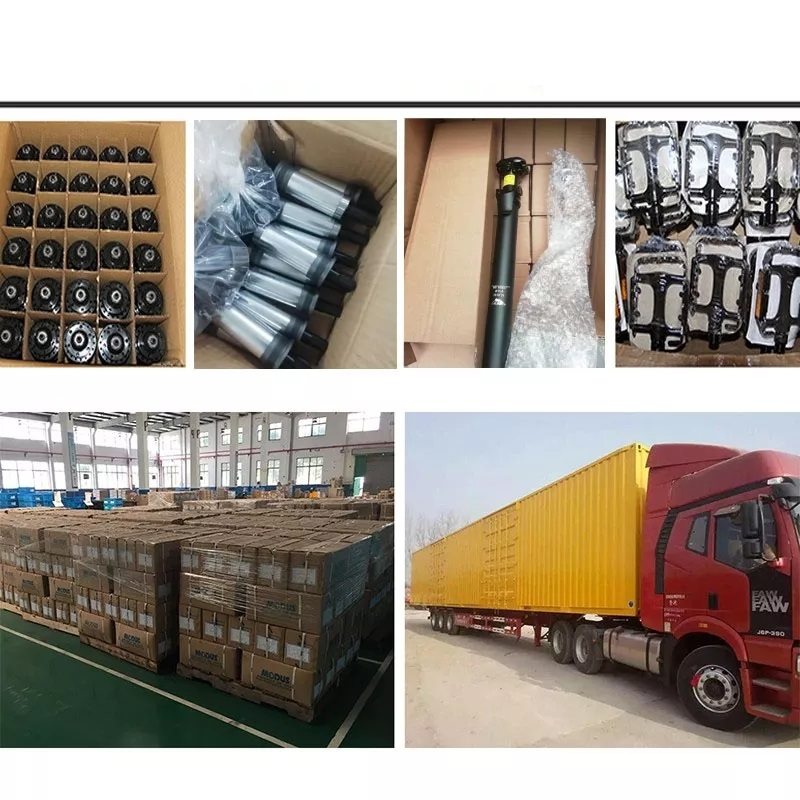 Aluminium alloy CNC machining bike pedals
Using aluminium alloy to create high-quality custom bike pedals is one of the most popular choices among riders and professional CNC machining suppliers. Such pedals are often called 'alloy pedals.'
The alloy pedals' appearance and quality have greatly improved in the last few years. A significant amount of work has gone into adequately placing and shaping such pedals to support different types of bikes.
The benefit of using aluminium alloy CNC machining bike pedals is that they enhance the appearance of the entire bike and are thinner than the composite pedals.
Tuofa CNC Machining Conclusion
The bottom line is that CNC machining procedures are significant in the bike industry. It allows you to find the best type of bike components, like custom bike pedals, to fulfil your requirements.
All you have to do is contact a professional CNC machining supplier that provides CNC bike pedals. One such renowned company I've personally used is Tuofa CNC Machining. It offers reliable bike pedal customization services and produces the desired results by turning the design into actual high-quality and accurate products.