CNC Precision Machining | Beginner's Guide You Should Learn

Aug 31,2023

Big machineries and heavy metal parts were considered close to the impossible for manufacturing. Nut with the advancement and technologies human being made the lives easier by producing ways. The main purpose to create those ways is to provide an easy solution and access to manufacture everything that a person or company can dream of. The big metal parts are easily manufactured now in bulk with the help of a process "CNC precision machining". These machines are quite capable of mass production for, not only heavy metals, but provide precision fabrication of very small and intricate parts.
In CNC precision machining a computer program create the product with same specifications as required by the customer. This article will highlight the CNC precision machining, tolerances, Types of CNC machining processes like milling, cutting, drilling etc., materials for CNC machining parts, CNC machining applications and advantages of CNC precision machining.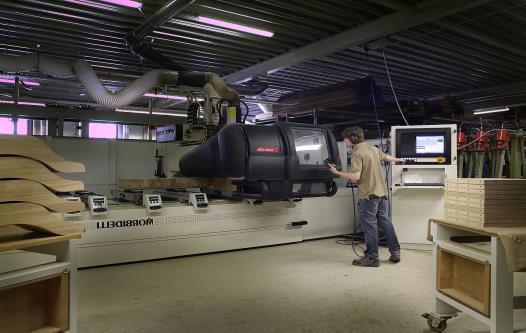 Article Contents
What is CNC Precision Machining?
Types of CNC Precision Machining Processes
Precision CNC Machining Materials
CNC Precision Machining Applications
Advantages of High Precision CNC Machining
Choosing the Right CNC Precision Machining Partner
Why Choose Tuofa to Custom Precision CNC Machining Parts
What is CNC Precision Machining?
CNC precision machining is very much explained itself by its name. In precision machining industry it is a process in which "A CAD/CAM design provided to the CNC machine will be exactly manufactured as output from raw material into a fine shape finished product with high precision and less lead time". This process is very useful for creation of hundreds of products using various materials with high precision and less cost. CAD/CAM design is an essential part of CNC machining as the output product will be the exact output of that blueprint. CNC precision machining is widely used for producing needles to heavy aircraft and submarine parts.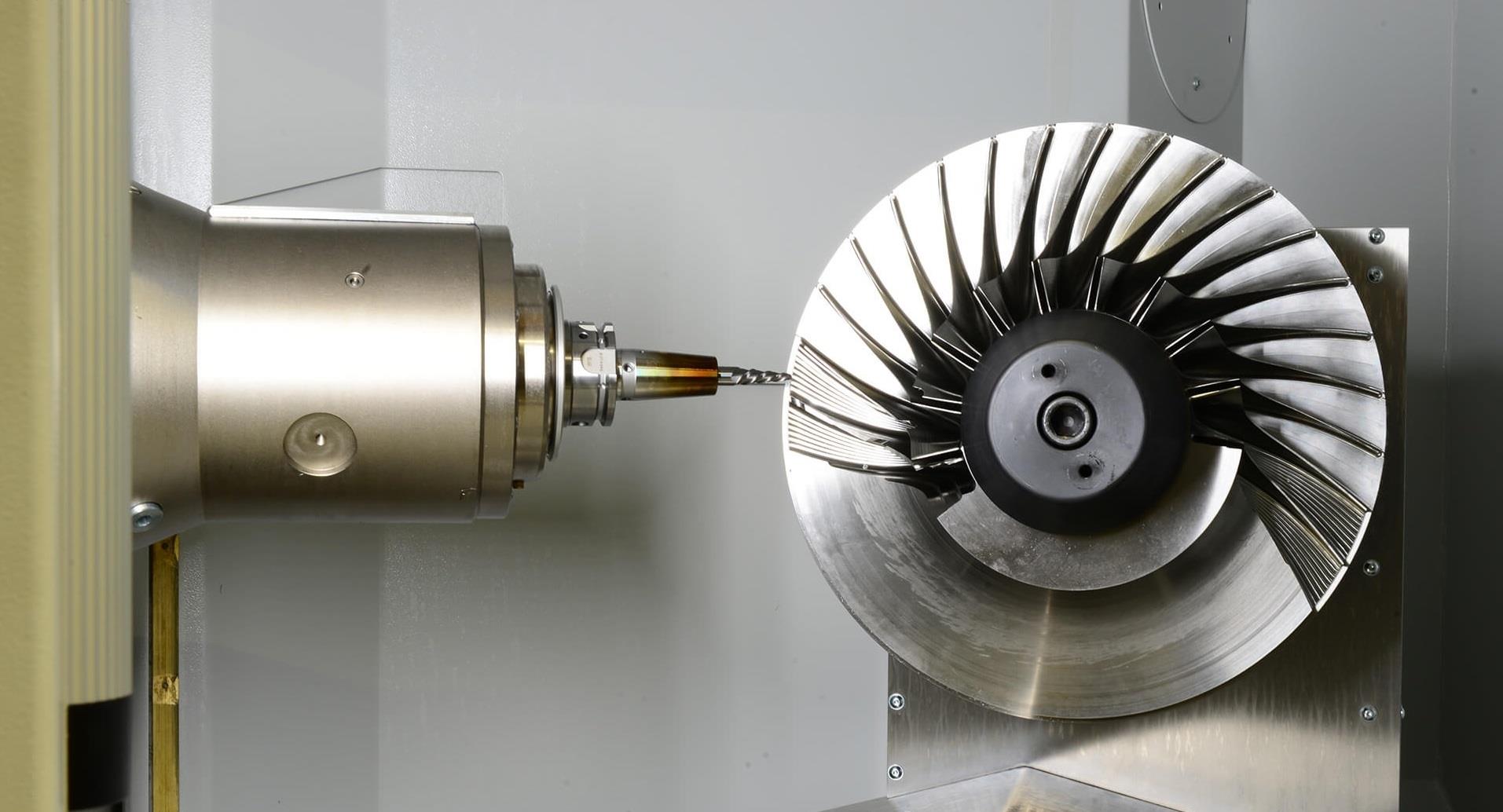 Every industry is looking for precision and accuracy in their products and they look for world's best CNC precision manufacturer. Shenzhen TUOFA of China is providing the best CNC machining components with high precision and accuracy. So if you are looking for the best machine parts for your company you should consult Shenzhen TUOFA.
Tolerance of CNC Precision Machining
CNC precision machines are highly advanced manufacturing equipments of different materials. But it cannot replicate the original blueprint as it is. That is why CNC machinist use tolerances in parts manufacturing. This is also referred as dimensional accuracy in manufacturing. The number of decimal places in a dimension shows the tightness in the tolerance of the product.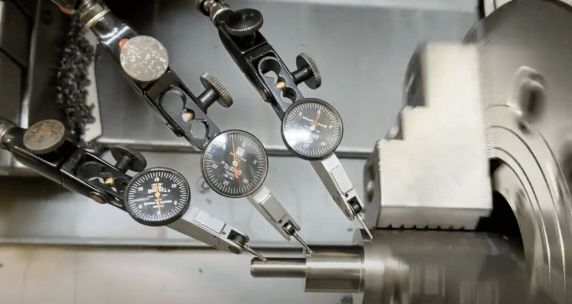 The different tolerance measurement systems in production are:
Limit tolerance: when tolerance value is placed in a range from 10-10.5 mm the tolerance in the product is referred as limit tolerance.
Unilateral tolerance: When deviation is permissible on one side of the nominal value the tolerance is said to be unilateral.
Bilateral tolerance: When deviation is permitted on both sides of the nominal value the tolerance is termed as bilateral tolerance. It is generally expressed as. It means if a part has a measurement of 50 mm its tolerance will be which means the value can be 49.9 or 50.1 mm.
Types of CNC Precision Machining Processes
Every machining process is different for producing a different product. Therefore the tools for producing different products should be different as well. In a single manufacturing process different tools can be used. The machinist stops the CNC process when require another tooling, adjust the tool and start the process again. There are some following CNC precision machining processes with brief explanation:
CNC Milling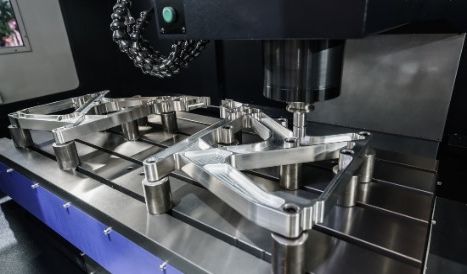 Removal of excessive material from a work piece using rotator cutter is termed as CNC milling. Advance CNC milling machines are capable of providing working on 5-axis CNC machine. Types of mills that are available at Shenzhen TUOFA are helical mills, spur mills and chamfer mills. There are various machines of milling like universal milling machine, hand milling machine and plain milling machine as well.
CNC Turning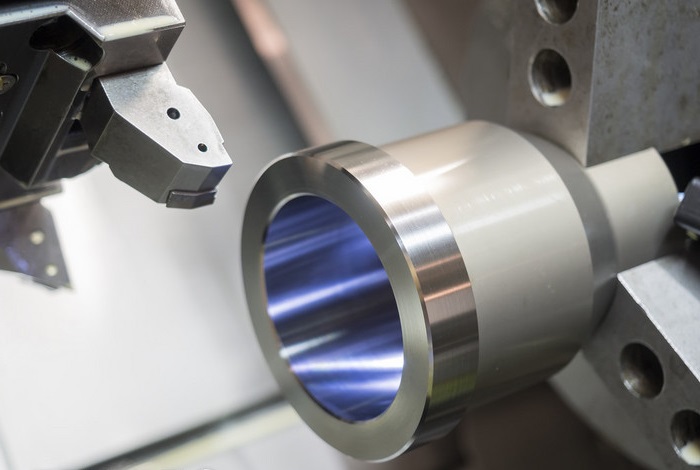 Another CNC machining operation in which the work piece is rotated next to a rotating single-point cutting tool to remove the excessive material. Lathe is the most commonly tool used in machine tooling for turning of products with excellent finishing. Most common lathes are engine-lathe, turret lathes etc. for turning. The operations that easily performed using lathe are threading, taper turning, grooves and straight turning. Shenzhen TUOFA has an excellent machine shop for CNC turning of products.
CNC Drilling
Drilling is a very general operation performed with the use of CNC drilling machines. It is used to create cylindrical holes in a work piece or raw material by rotating multi point drill bits. The drill bits designed in such a way that the removed excessive material fall away from the work piece in order to keep the drill holes neat.
CNC Grinding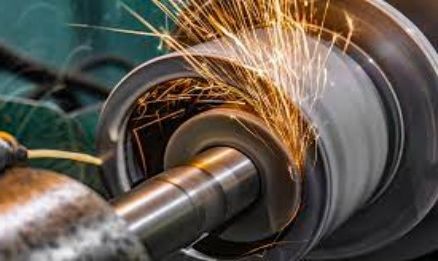 A tool is used to remove the excessive material from the work piece using a rotating grinding in CNC grinding machines. Hard materials of machining parts removal is performed by CNC grinding. Surface grinders, internal grinders, surface grinders and center less grinders are some of the most commonly used machines. This process is very useful to achieve high level of accuracy and large quantity production.
CNC EDM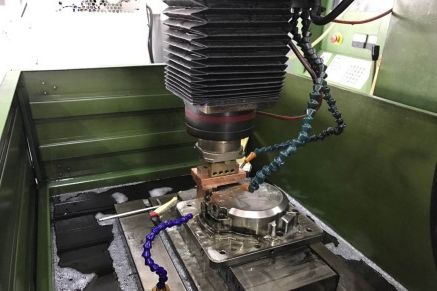 CNC electric discharge machining is used to obtain high precision CNC machine parts using electrical discharge. The electrode is subjected to an electrical discharge and the electrode is separated from the work piece by using a die electric material. Some of the processes involved in CNC EDM are wire EDM, die sinking, spark eroding and spark machining.
Precision CNC Machining Materials
A number of materials can be used in Precision CNC machining. The CNC manufacturer should have the facility of using CNC machines on the desired material. The materials used for CNC precision machining at Shenzhen TUOFA are as follows
Brass
Steel
Aluminum
Stainless steel
Copper
Bronze
Titanium
Plastics and polymers

CNC Aluminum
The most commonly used material for CNC precision machining is aluminum. It has the ability to be recycled hundreds of times by just a small effort. The other properties of aluminum are inexpensive, corrosion resistant, light weight and non magnetic. It is commonly used in manufacturing of aircraft components, food containers etc.
CNC Brass
In CNC machining purposes brass is another element which is very cost effective and easiest to use. In CNC micromachining brass is used to make very small and intricate parts that require high precision. The products manufactured by brass are medical equipments, fittings, electronic hardware and connectors and commercial products for water supply.
CNC Steel
Steel with some percentage of carbon is highly resistant to corrosion and heat. These features make it an important component for manufacturing Using CNC precision machining. It is widely used for many industrial applications. Medical and surgery components requiring high quality finish are easily manufacture using steel. It is very durable, environmental friendly and affordable which makes this first priority for CNC precision machining.
CNC Stainless Steel
Alloy of steel with different percentage of carbon is called stainless steel. They also have the feature of stain and corrosion free products. Surgical and medical equipments and electronic products are manufactured by stainless steel. Its light weight and durability make it first choice for precision machining for many industries.
CNC Plastics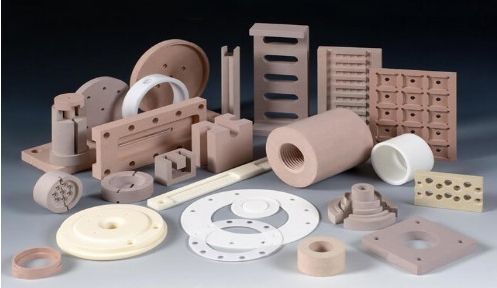 Hard shaped plastics are used for CNC machining which are rigid enough to bear the machining. Some of the commonly used plastics are Acrylonitrile Butadiene Styrene (ABS), polycarbonate (PC), poly methyl methacrylate (PMMA), nylon and polyamide (PA). These plastic resin stable, strong, easily machined and great finished products. Automotive components, toys goods and power tools are some of the industries where plastic products are used.
CNC Precision Machining Applications
Various industriesuse CNC precision machining products. CNC machining is cost effective, various application and high quality product.
Following industries are using CNC precision machine parts in their products.
Medical industry
Automotive industry
Military industry
Electrical and electronics industry
Aerospace industry
Aerospace Industry
The precision is high for aerospace machines. Aerospace industry is highly dependent on CNC precision machining for manufacturing parts. The reason is that a bit error in the product can create danger for many human lives. The components made by CNC machining in aerospace industry are manifolds, gear ports, airfoils and bushings etc.
Military and armed industry
Highly advance design of ammunition and secured defense system mechanism demands high precision parts. Ammunition, transportation parts, defense system parts and plane parts manufacture with high precision with the help of CNC precision machines. Cost effectiveness, complexity, durability and consistency are key features that can only be achieved using CNC precision machines.
Automotive industry
One of the most innovations demanding industry is automotive industry. With upcoming models of every vehicle produced by each company demands precision and design innovation. This can be achieved by CNC precision machining manufacturing process. The prototypes provided to the machine are exactly prepared by highly skilled machine operators with precision.
Medical Industry
Surgical and medical industry is one of the industries where human lives are dependent on the equipments produced by machining. This precision is satisfactorily achieved by CNC precision machines. With disease spreading rapidly across the globe the demand of CNC machine parts has increased as well. MRI machines, operation tools, surgical cutting tools and needles and orthotic devices are some of the applications which are manufactured by CNC precision machines.
Advantages of High Precision CNC Machining
CNC precision machining has revolutionized the world with exact prototyping, tight tolerances and high quality products. It has many advantages over custom machining. Some the core advantages of CNC precision machining are listed below:
Accuracy
Every industry in the world right now is looking for a company who can provide exact and accurate solution to their products. CNC machines are producing highly precise products in low volume and bulk for their customers.
Complexity
Design of much equipment is updating day by day. In this regard the complexity of the design is becoming a prominent feature. CNC precision machining is providing complex geometry products with ease. Skilled labor ensures every complex detail is addressed as per requirement.
Fast production
With the increase in demand of the products the industry requires bulk products in the market. Custom machining is dependent on human resources and requires skilled labor as well for production. In CNC precision machining any numbers of products can be manufactured in very short time.
Cost efficiency
The cost of everything is increasing every day now. In this fast pace world companies are looking for cost effective solution for production. CNC machines are automated and hence require low labor. So the cost per product is also reduced to minimal.
Choosing the Right CNC Precision Machining Partner
As a customer everyone looks for a company which is one-stop-shop for their products manufacturing. Market is full of options when it comes to CNC machining precision manufacturers. So choosing the best CNC partner is a difficult task when every company offers high quality precision products. There are some the factors that will help you choose the right fit for your product manufacturing.
Expertise and Experience​
Being the best is one thing and being the expert is another. Whenever you are looking for best CNC precision manufacturer company their experience has to be the first thing to be watch out for. The more the experience in product machining the better the services will be. Similarly another thing is area of expertise the company possesses. The more expertise a company has, the more they are capable of providing best services.
Technologies and Equipment
Advancement and innovation is most demanding feature for precision manufacturing.
To meet the new era technologies company should be fully equipped with modern machines. Modern machines will help the company to achieve the complex and innovative designs with precision.
Quality Control Measures
ISO certified companies are the one which strictly follow the standard manufacturing techniques during manufacturing of machined components. Quality control department is most responsible for great quality product manufacturing. Quality control department will compare the customer design and specification with the final product. If the product is fully prepared according to requirements the department will forward the product to the customer. And if there are some errors they will send that back. So the best manufacturer will ensure all the standards during manufacturing hence possess a great quality control system.
Why Choose Tuofa to Custom Precision CNC Machining Parts
Shenzhen TUOFA is the best CNC machining processes services provider in the world. It provides almost all CNC precision machining operations with quality and advancement. It has the advantage of performing machining operation on a number of elements like steel, stainless steel, brass, aluminum etc. The machine shop of the TUOFA is a one-stop-shop for the customer. They provide all kinds of CNC precision machining processes with quality. The advantages of preferring Shenzhen TUOFA for CNC machining are listed under:
Less lead time for manufacturing products using CNC programming
Regardless of the complexity of the design, it provides high precision machining
42 Engineers team ensure the quality of the product
Close tolerances are strictly followed for machining.
Online service for Quotation
Wide variety of material use for CNC manufacturing
Wide range of CNC precision operations