One of the Best Precision Machining Shops in China
Tuofa CNC machining manufacturer online precision machining service - low-cost on-demand manufacturing, on-time delivery. Custom formed precision machining prototypes and production parts from China. If you want to find a cost-effective and rapid-precision machining prototyping solution for your manufacturing needs, Tuofa can be a good choice for you. Based on extensive experiences and professional expertise, our CNC lathe machining&milling machining services are available for both prototypes and low to high volume production runs. Extensive manufacturing capabilities to meet your production needs.
Get a free quote within 12 hours
50+ metals and plastics, 10+ surface finishes
Machined prototypes in as fast as 1 day
Tolerances down to ±0.0004" (0.01mm)
Custom design depending on customer specs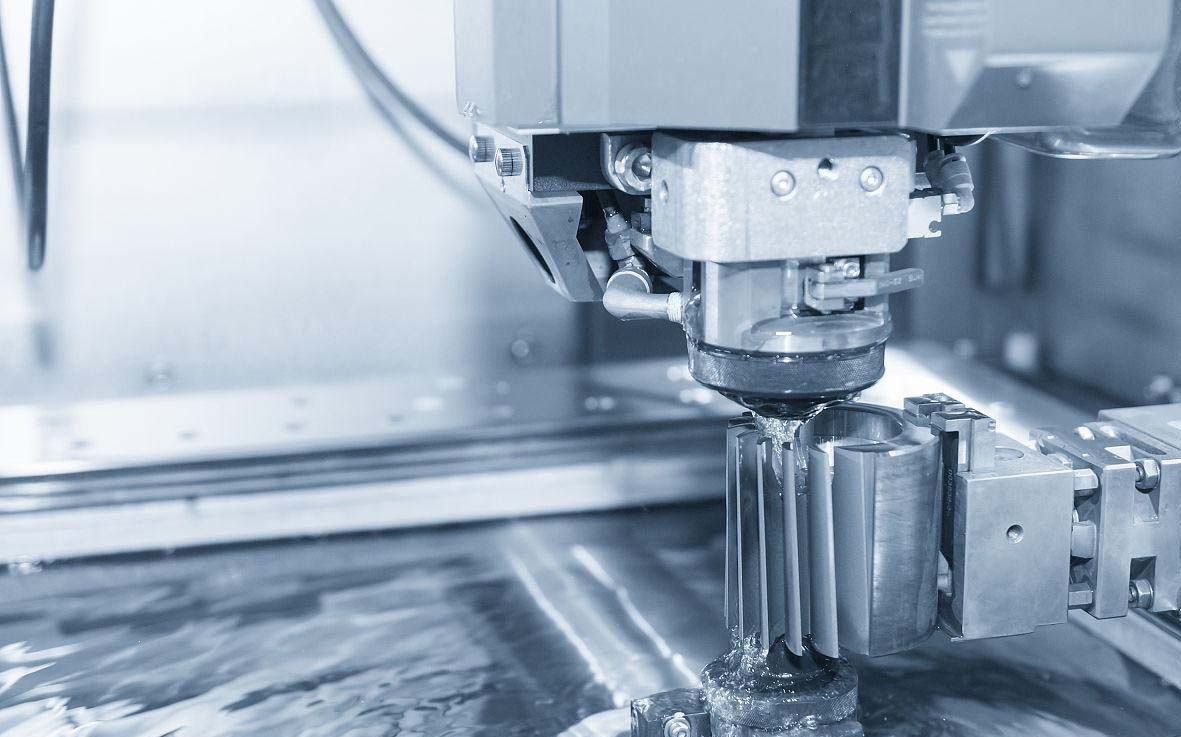 Online Precision Machining Services-Low Cost On Demand Manufacturing, On-Time Delivery
Looking for precision machining service? Want to shorten the production cycle and reduce the cost of your machinery components? You have come to the right place. Integrated with multiple advanced technologies, CNC precision machining services's on demand machining can simplify the manufacturing process and speed up large batch production of machined components, as well as achieve a higher level of accuracy and precision.
Tuofa machining manufacturer provides instant online CNC quote and rapid online CNC manufacturing according to customer requirements. Send your CAD files or inquiry to us, a fast, free online CNC quote of required CNC components will be back. Get your CNC Machined parts; into processing in the shortest time. Start to order CNC parts online.
Tuofa precision machining shop has provided CNC manufacturing & precision machining services for 15 years, providing high quality, on-demand rapid manufacturing services for custom parts prototyping and product manufacturing. Check our metal printing online.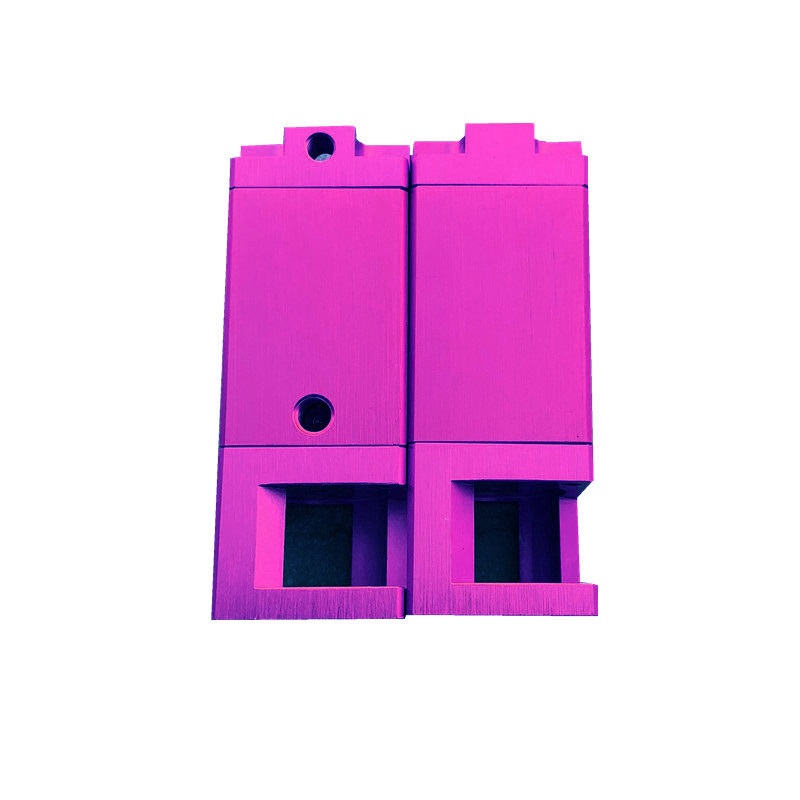 CNC Machining Service
CNC parts, Vertical machining center, Milling machining, Lathe machining, CNC cutting, welding, and stamping services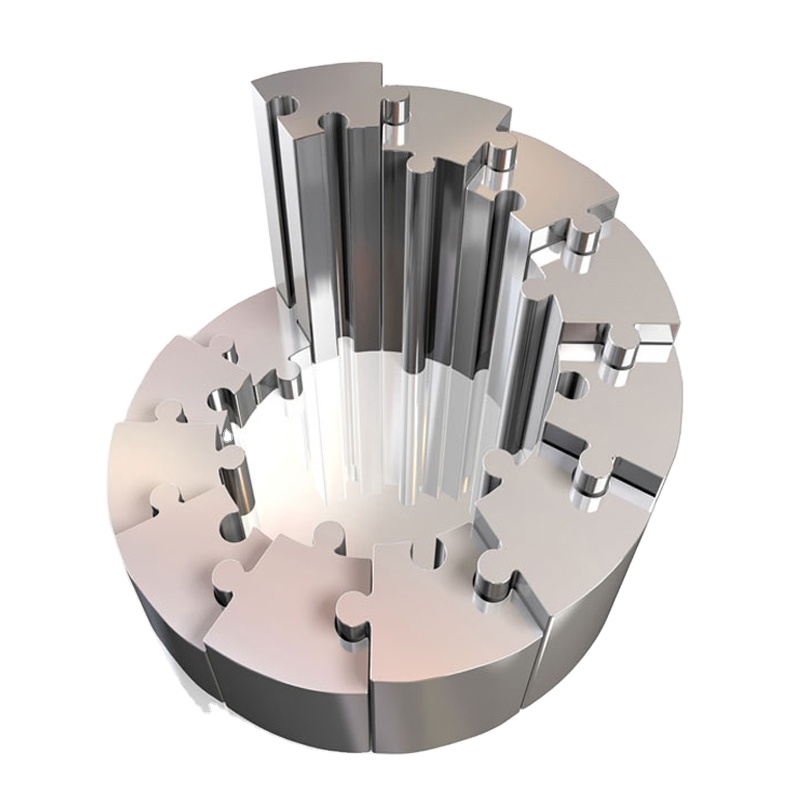 Precision Machining Services
3, 4, 5 axis CNC machining, Surface finishing services, Multi-axis Machining, Custom metal lathe
Qualifications
Tuofa shares a continuous growth of 300%+ year-over-year annual growth. These are the features that make us stand out. Request your CNC turning parts quotes now.
Quality Reports
For every order on our platform, we can provide a full list of quality reports according to customers' request. Including but not limited to:
Inspection report
Full dimensional report
Material test report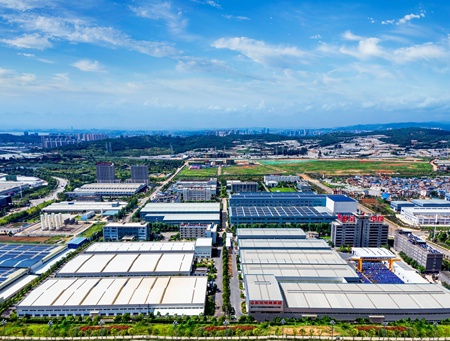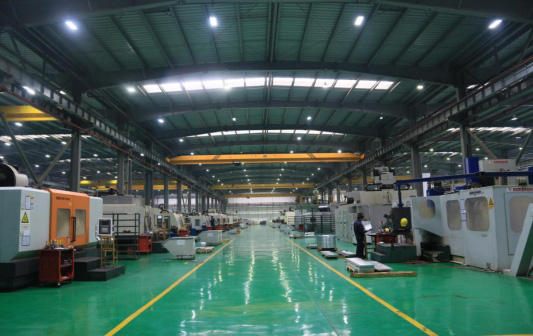 Qualifications
As a decade-experience on-demand precision machining shop and one of the best precision machining services in China, we provide the most commonly needed certifications, including but not limited to:
First Article Inspection
For low-volume injection molding and CNC machining orders that exceed 50 units or 5000 USD in the total price, the first article inspection is available on requests We also provide CNC machining milling service.
Our Experience in Numbers
| | | | |
| --- | --- | --- | --- |
| | | | |
| 2000+ | 50000+ | 60+ | 15+ |
| Companies served | CNC parts produced | Countries shipped | Years in business |
Advantages of Precision Machining
Compared to basic CNC machining services, precision machining manufacture parts to a much more exact standard. What benefits you can get from precision machining and on demand machining?
To do the job efficiently and correctly to fit your need via modern machinery. You may also interested in our custom sheet metal fabrication.
Reduce the initial cost and the running cost, and extend the life span.
Improve quality control through higher machine accuracy capabilities and hence reduce scrap, rework, and conventional inspection.
Achieve a greater wear/fatigue life of components.
Achieve further advances in technology and the underlying sciences sign safety factor to be lowered.
Improve quality control through higher machine accuracy capabilities.
Achieve further advances in technology and the underlying science.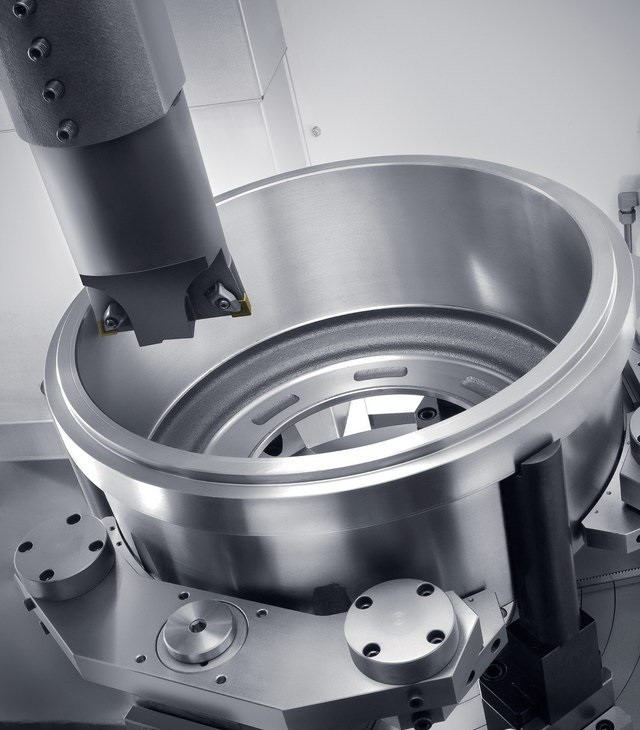 Precision Machining Services Company – CNC Precision Machining Parts Manufacturer
If you need to take your design to an outstanding level for a specific industry, ordinary CNC machining may be not able to meet the requirements. instant online CNC quote in China, precision machining and on demand machining can be the best solution. Tuofa is a precision machining manufacturer that has the ability to follow specific blueprints made by CAD and CAM software, and create a wide variety of products, parts, components, and objects with repeatability and well-controlled tolerances.
Our precision machining services like 5 axis cnc machining service allow a diversity of materials such as plastics, steel, bronze, brass, aluminum, etc., depending on the sizes, shapes, and characteristics of the CNC precision machining parts. Various advanced precision machining tools and techniques are used. The combination of different equipment is popular in order to get the job done efficiently. Precision CNC machining at Tuofa will help you ensure that these parts can not only be manufactured precisely but also be produced repeatedly with this accuracy.
Why Choose Tuofa Precision Machining Services
Compared with CNC machining services, the standard of precision machining manufacturing parts is much stricter. Take a look on our precision machining components.
Tuofa uses state-of-the-art technology to bring custom CNC machining Milling online. Tuofa provide the best precision machining services in China. Our CNC precision machining shop has more than 20 horizontal machining centers and vertical machining centers, including 3-axis 4-axis 5-axis CNC milling machines. It is one of the best CNC machining centers and sheet metal fabricators in Shenzhen which means we always have the capacity and very competitive prices. It also means our CNC machining milling can produce both complex prototypes and low-volume production runs of precision machined parts, in a broad range of metals and plastics and with many surfaces finishes too.
What are Precision Machining Services?
Precision machining is a process in which excess materials are removed from the block to create desired workpieces with close tolerance, simply put, it's the process to reshape large objects into small, more refined parts. Precision machining is a type of technical manufacturing method that relies on the use of computerized machine tools to control the process and achieve extremely tight tolerances. Are you also looking for the greatest CNC machining parts manufacturer?
Precision manufacturing combines computer-controlled design and human-engineered design for the creation of parts with great precision, stability, consistency, accuracy, and stability. Precision machining technology is required when devices contain lots of little pieces, small components made by precision CNC machining will fit together precisely and work properly. The feature that makes precision machining apart from other processes is the highest function of the equipment, program, and engineering, which can break through the limitations of design and materials science, and perform the operations under the tightest tolerance. Check the custom CNC parts we producted.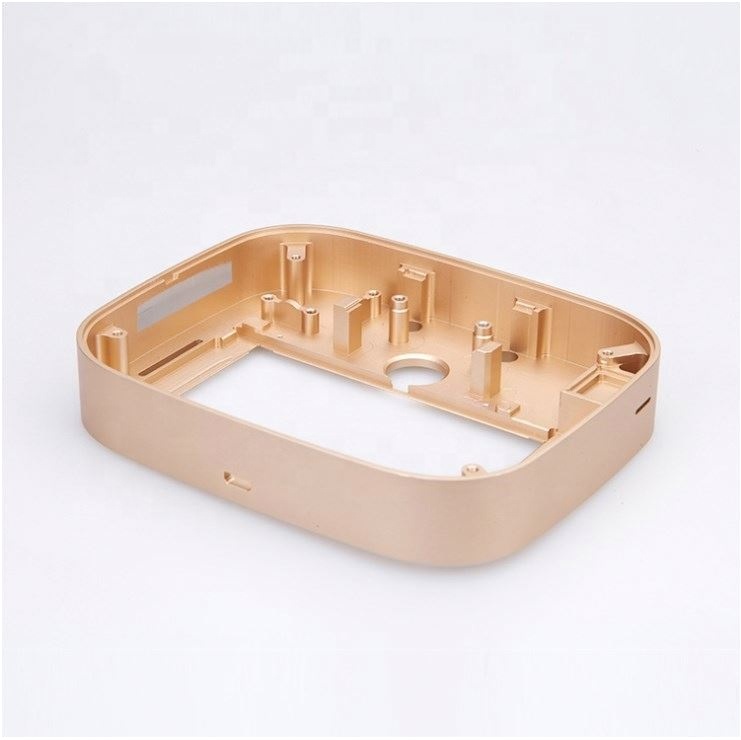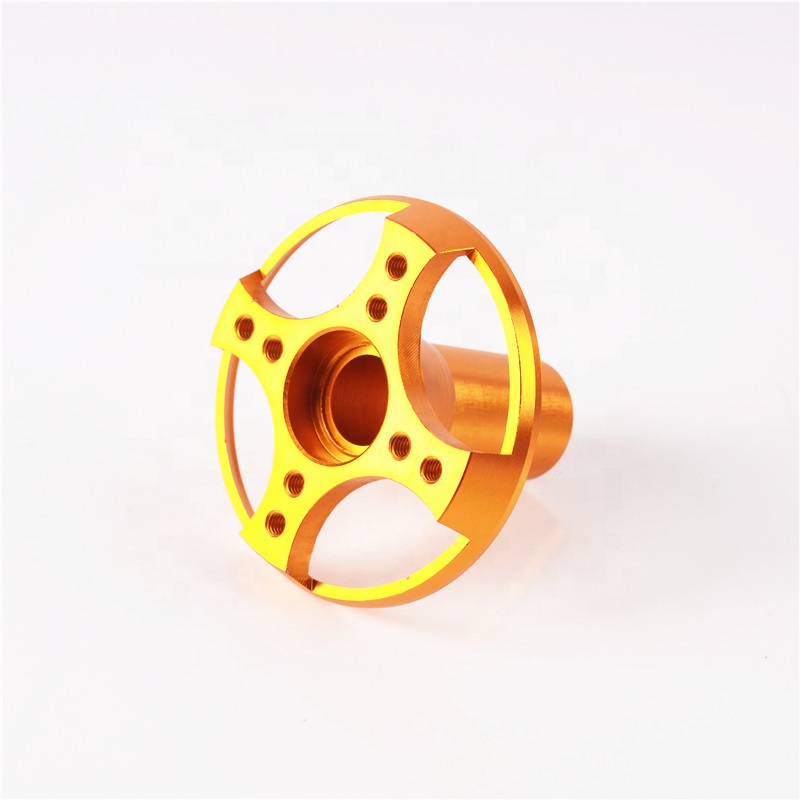 Custom Precision Machining Parts
Contact Tuofa CNC machining shop now, for free. We are the CNC machining parts supplier you need.
All information and uploads are secure and confidential.
Tuofa precision CNC machining shop has passed ISO9001 certification
Full dimensional inspection reports on request
Material certifications and test reports available on request
Batch inspection in concurrence with ISO2859
Strict NDA agreements with all Buyers
Low-cost, on-demand manufacturing, on-time delivery
Tuofa manufacturing standards CNC Machining standards
We follow ISO 2768 standards for CNC machining service. We also do CNC milling in China.
Limits for nominal size

Plastics (ISO 2768- m)

Metals (ISO 2768- f)

0.5mm* to 3mm
±0.1mm
±0.05mm
Over 3mm to 6mm
±0.1mm
±0.05mm
Over 6mm to 30mm
±0.2mm
±0.1mm
Over 30mm to 120mm
±0.3mm
±0.15mm
Over 120mm to 400mm
±0.5mm
±0.2mm
Over 400mm to 1000mm
±0.8mm
±0.3mm
Over 1000mm to 2000mm
±1.2mm
±0.5mm
Over 2000mm to 4000mm
±2mm
All parts are deburred. Tightest achievable tolerance is +/-0.01mm and is dependent on part geometry.
Custom Precision CNC Machining Parts
We have the experience and the right sheet metal fabrication services necessary to bring that your idea to life. Try our instant CNC machining quote.
This includes services like high tolerance and wide thickness range laser cutting, bending capabilities, and other post-processing options.
Dimension detail

Tolerance

Edge to edge, single surface
+/- 0.005 inch
Edge to hole, single surface
+/- 0.005 inch
Hole to hole, single surface
+/- 0.005 inch
Bend to edge / hole, single surface
+/- 0.010 inch
Edge to feature, multiple surface
+/- 0.030 inch
Over formed part, multiple surface
+/- 0.030 inch
Bend angle
+/- 1°
By default, sharp edges will be broken and deburred. For any critical edges that must be left sharp, please note and specify in your drawing.
Material Available
Tuofa offers a wide selection of metal and plastic materials with various color, infill, and hardness options. These materials are matched to an extensive list of manufacturing capabilities to meet the specific requirements of your projects. Maybe you need custom 3D printing in Canada?
Materials Available for Precision Machining Services
Our precision machining service works with a number of materials including metals, alloys, plastics, and other choices to produce high-quality precision machined components. We can do more than CNC turning & milling.
Metal CNC Machining Materials
Metals

Description

Details

CNC Machining Aluminum Alloys:

Aluminum 6061, Aluminum5052, Aluminum2024, Aluminum 6063, Aluminum 7050, Aluminum 7075, Aluminum MIC-6

High strength-to-weight ratio

Learn more

CNC Machining Stainless Steel Alloys:

Stainless Steel 15-5, Stainless Steel 17-4,Stainless Steel 18-8, Stainless Steel 303,Stainless Steel 316/316L, Stainless Steel 416,Stainless Steel 410,Stainless Steel 420,Stainless Steel 440C

Good corrosion resistance + High Hardness

Learn more

CNC Machining Steel Alloys:

Steel 1018,Steel1215,Steel4130,Steel4140,Steel4140,PHSteel 4340,Steel A36

Good machinability + Excellent electrical conductivity

Learn more

CNC Machining Brass Alloys:

Copper 260, Copper 360

Good machinability + Excellent electrical conductivity

Learn more

CNC Machining Copper Alloys:

Copper 101, Copper C110

>99.3% Purity + Superior electrical conductivity

Learn more

CNC Machining Titanium Alloys:

Titanium (Grade 2), Titanium (Grade 5)

Corrosion resistance + High tensile strength

Learn more
Plastic CNC Machining Materials
| Plastics | Description | Details |
| --- | --- | --- |
| ABS | High stability + Easy to process | Learn more |
| POM (Delrin) | Low-friction + High-stiffness | Learn more |
| PC (Polycarbonate) | High impact resistance + High transparency | Learn more |
| PA (Nylon) | High chemical and heat resistance + High abrasion and wear resistance | Learn more |
| PMMA (Acrylic) | High transparency + Good chemical stability | Learn more |
| PEEK | High-performance thermoplastic, high strength, thermal and chemical resistant. | Learn more |
| PP (Polypropylene) | Excellent chemical resistance. Food-safe grades available. | Learn more |
| PE (Polyethylene) | Excellent strength-to-weight ratio, impact and weather resistant. | Learn more |
Tuofa CNC Machining Services
Aluminum
Aluminum is a highly ductile metal, making it easy to machine. The material has a good strength-to-weight ratio and is available in many types for a range of applications.
---
Tolerances:
±0.125mm (±0.005″)
Max part size:
200 x 80 x 100 cm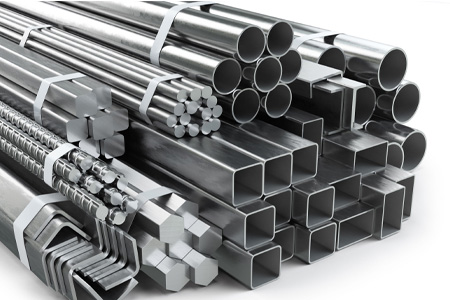 Copper
Copper displays excellent thermal conductivity, electrical conductivity and plasticity. It is also highly ductile, corrosion resistant and can be easily welded.
---
Tolerances:
±0.125mm (±0.005″)
Max part size:
200 x 80 x 100 cm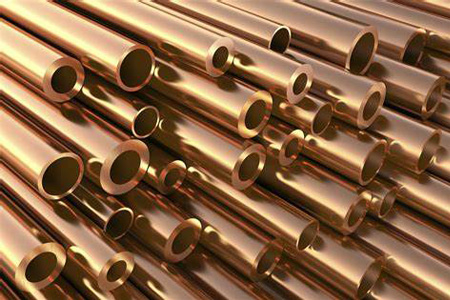 Brass
Brass has desirable properties for a number of applications. It is low friction, has excellent electrical conductivity and has a golden (brass) appearance.
---
Tolerances:
±0.125mm (±0.005″)
Max part size:
200 x 80 x 100 cm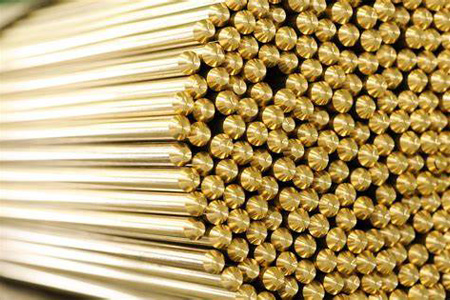 Stainless Steel
Stainless steel is the low carbon steel that offers many properties that are sought after for industrial applications. Stainless steel typically contains a minimum of 10% chromium by weight.
---
Tolerances:
±0.125mm (±0.005″)
Max part size:
200 x 80 x 100 cm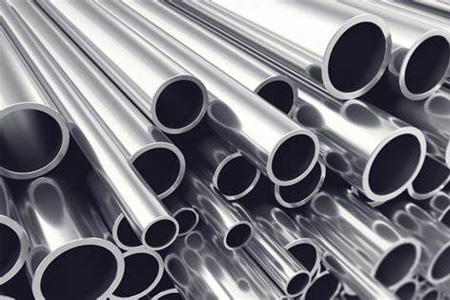 Titanium
Titanium has a number of material properties that make it the ideal metal for demanding applications. These properties include excellent resistance to corrosion, chemicals and extreme temperatures. The metal also has an excellent strength-to-weight ratio.
---
Tolerances:
±0.125mm (±0.005″)
Max part size:
200 x 80 x 100 cm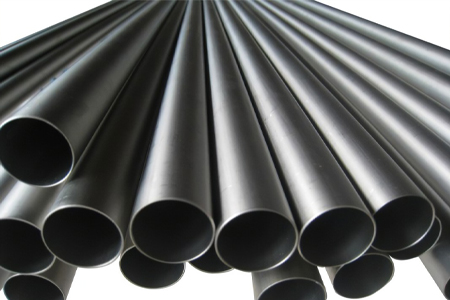 Plastics
Plastics are also very popular option for CNC machining because of its wide choices, relatively lower price, and significantly faster machining time needed. We provide all common plastics for CNC machining services.
POM
Nylon
ABS
PEEK
PTFE
PC
HDPE
PVC
PMMA
PET
PP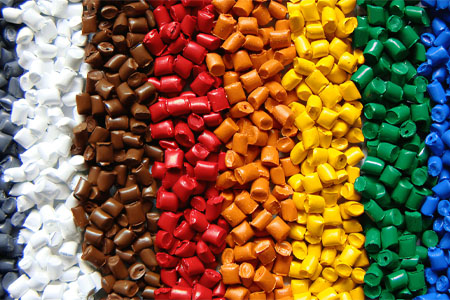 CNC Turning and Milling Applications Industry
Performance-enhancing finishes, precision tolerances as low as +/- 0.001", and certifiable material options make CNC machining an excellent technology for end-use parts. You may also want to know our sheet metal laser cutting service
Applications Of Precision Machining Services & Precision Parts
Precision machining is utilized in cases where extremely tight tolerance margins and a high degree of durability are required, except for manufacturing, precision machining is also used for machine calibration, and tools repair or restoration. Check our sheet metal stamping dies.
Tuofa CNC turning and milling service can deliver turn-mill products almost for all industries, including aerospace, aviation, marine, military, defense, medical, automotive, electronics, food processing, mechanical, agriculture, semiconductor, high-tech, machine tools, etc. We have the best CNC parts quote.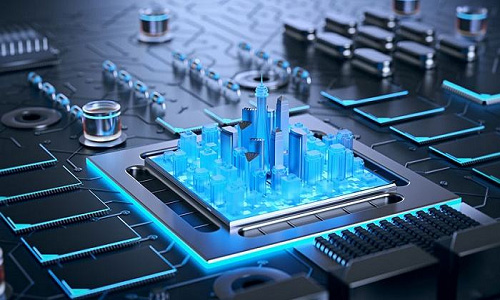 Electronic Industry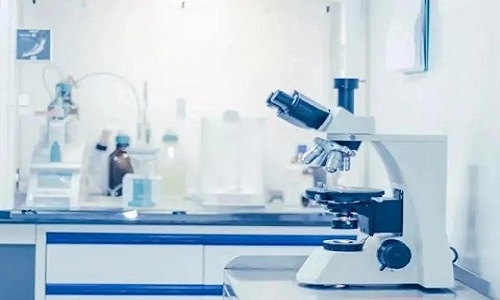 Medical Industry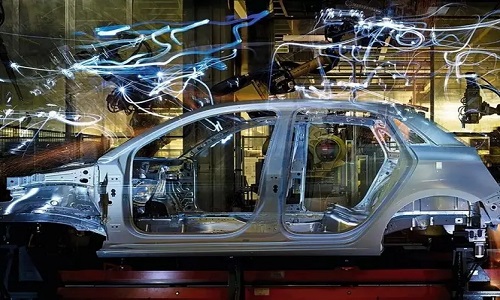 Automotive Industry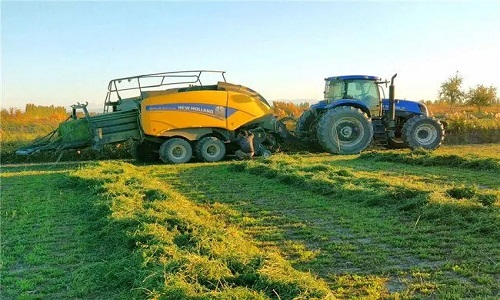 Agricultural industry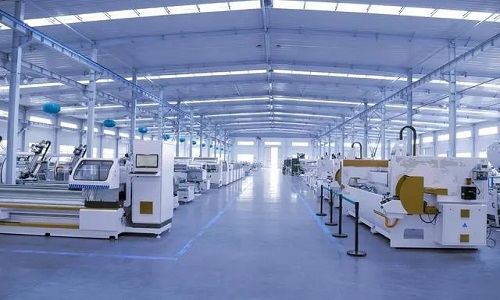 Machine tool industry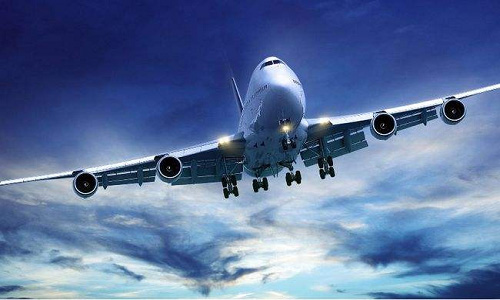 Aerospace industry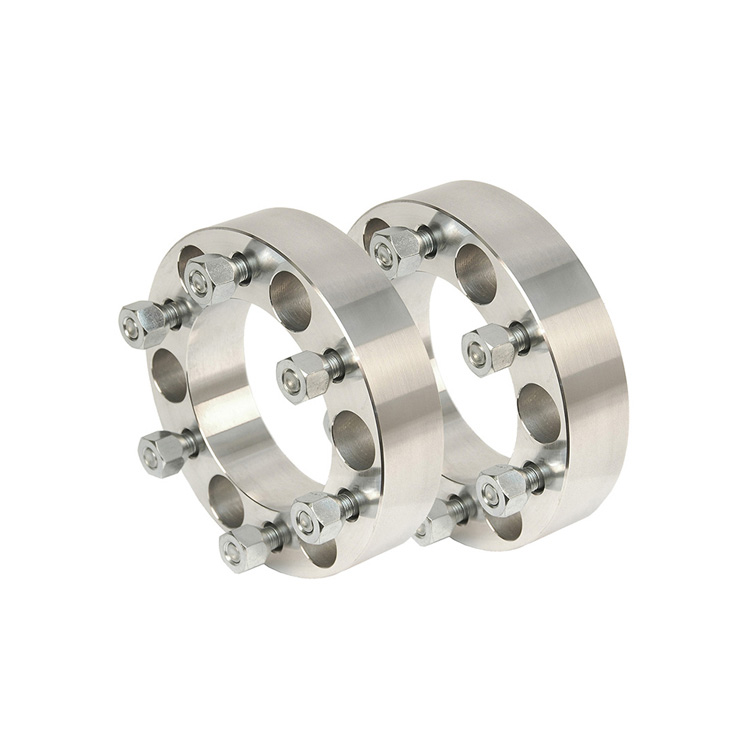 Precision Components CNC Machining Service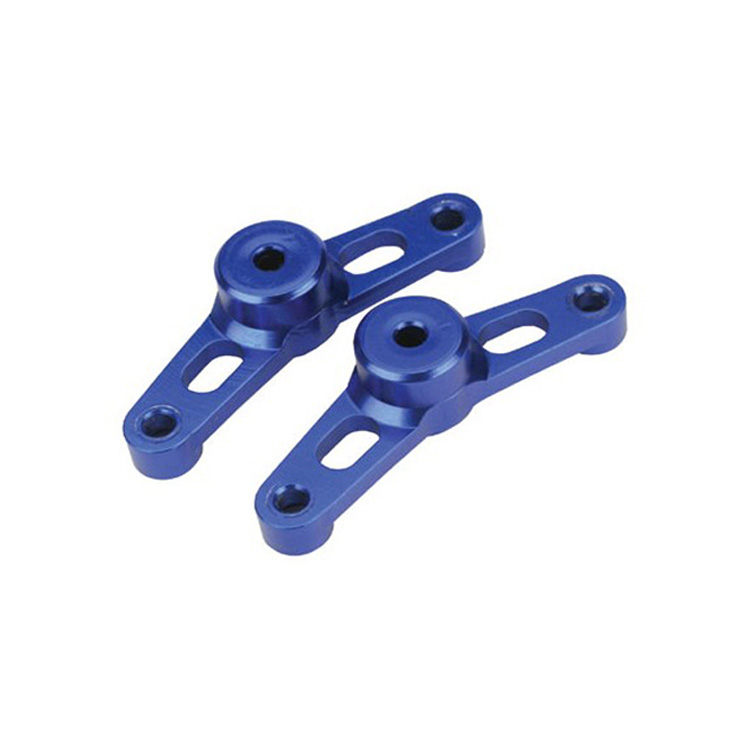 Precision Parts Custom CNC Machining Online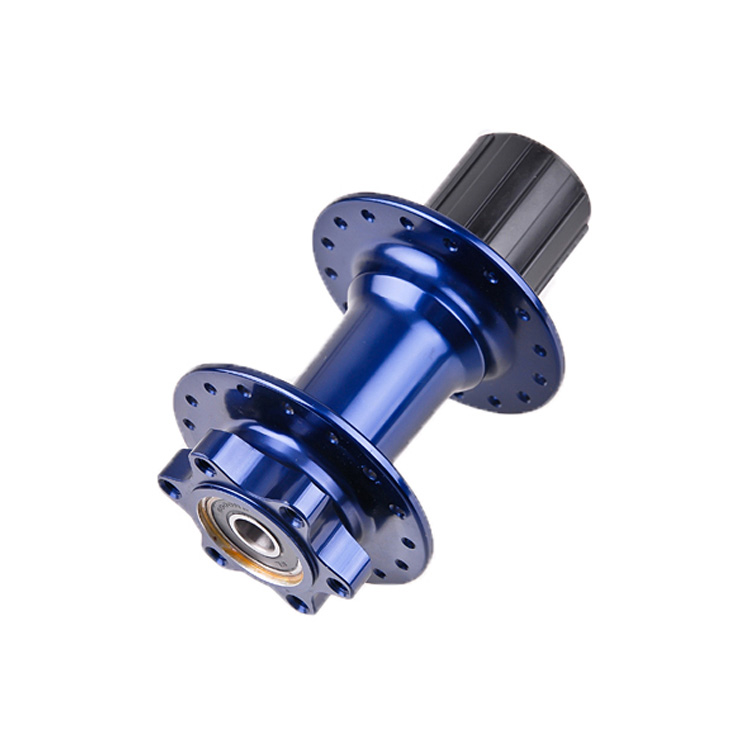 Precision Machining Manufacturer CNC Machining Parts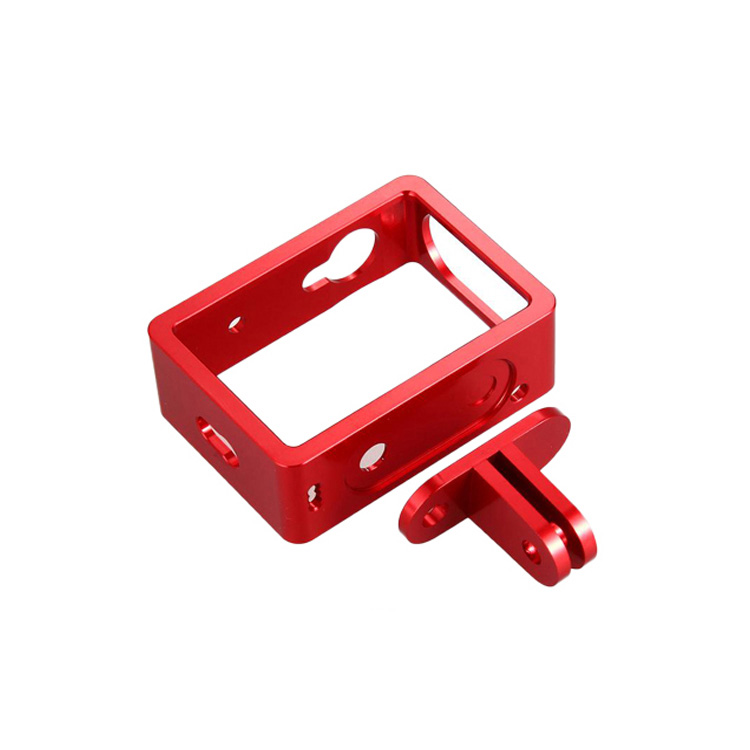 Precision Machining Shop CNC Machining Parts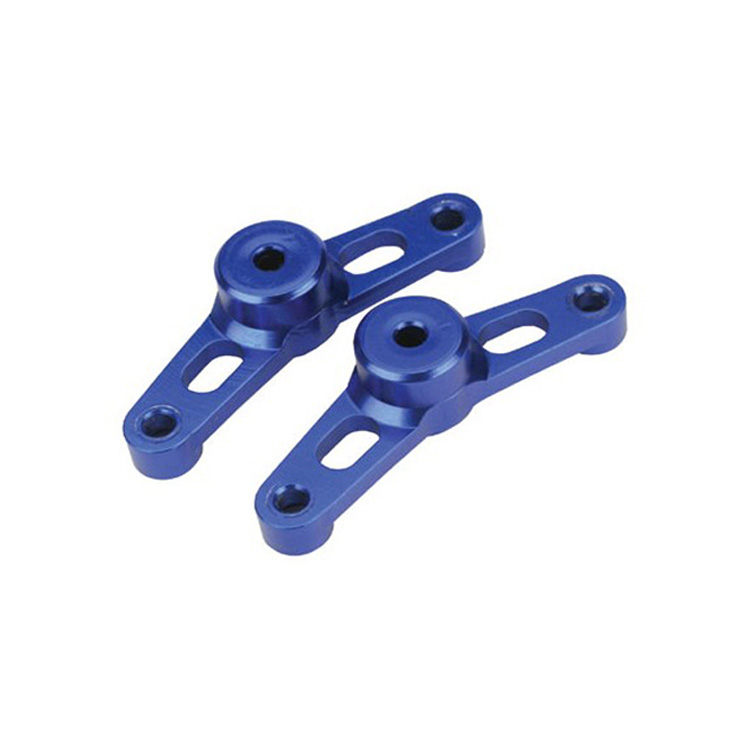 Precision Machining Supplier CNC Machining Metal Parts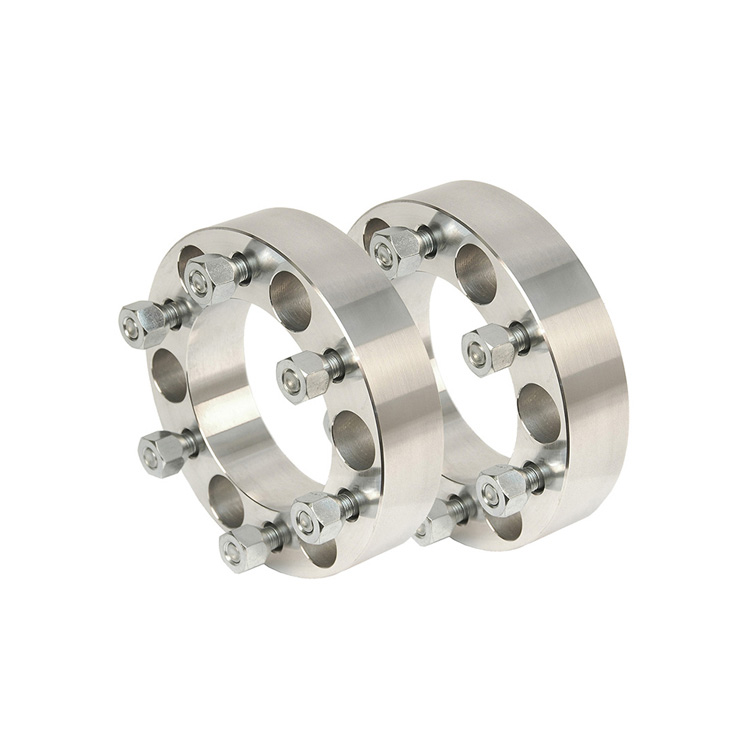 Precision Machining Inc CNC Machining Plastic Parts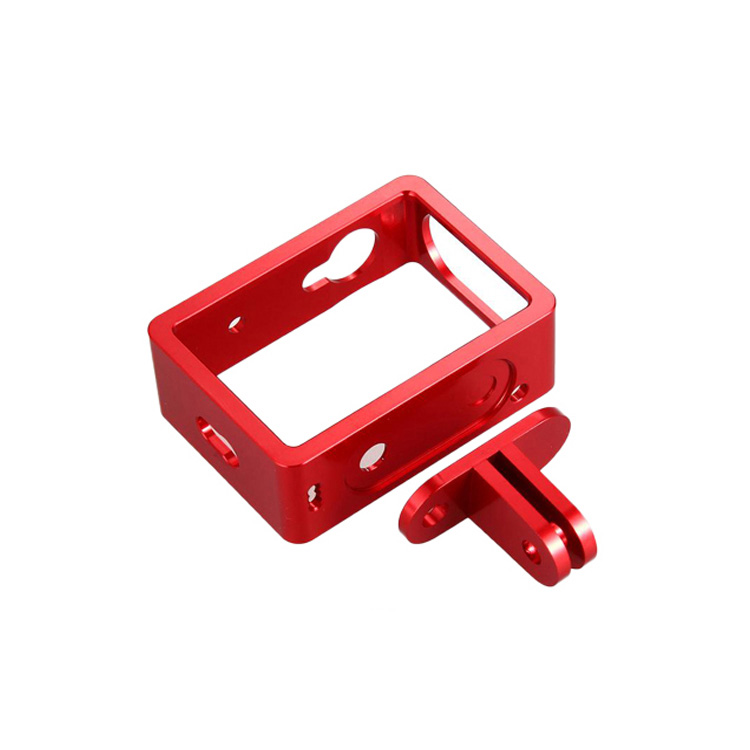 Precision Machining Factory - Tuofefa CNC machining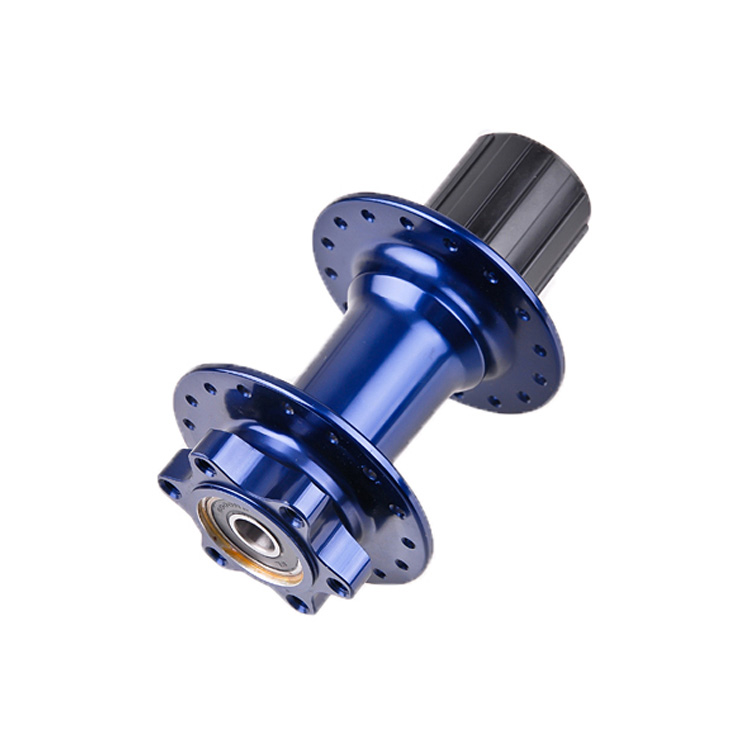 Tuofa CNC Machining Precision Machining Quote