CNC Machining Manufacturer Manage Machining Product Quality

May 19,2022

How Does Tuofa CNC Machining Manufacturer Manage Machining Product Quality?
Tuofa Machining Manufacturer is based in Shenzhen, China, and has 16 years of CNC machining experience custom cnc parts online. The sales have maintained steady growth every year, mainly due to the strict quality control of Shenzhen Tuofa. The CNC parts produced by Tuofa have undergone three full inspections and 2 sampling inspections to ensure the high quality of the products and cnc machining service on demand custom precision parts.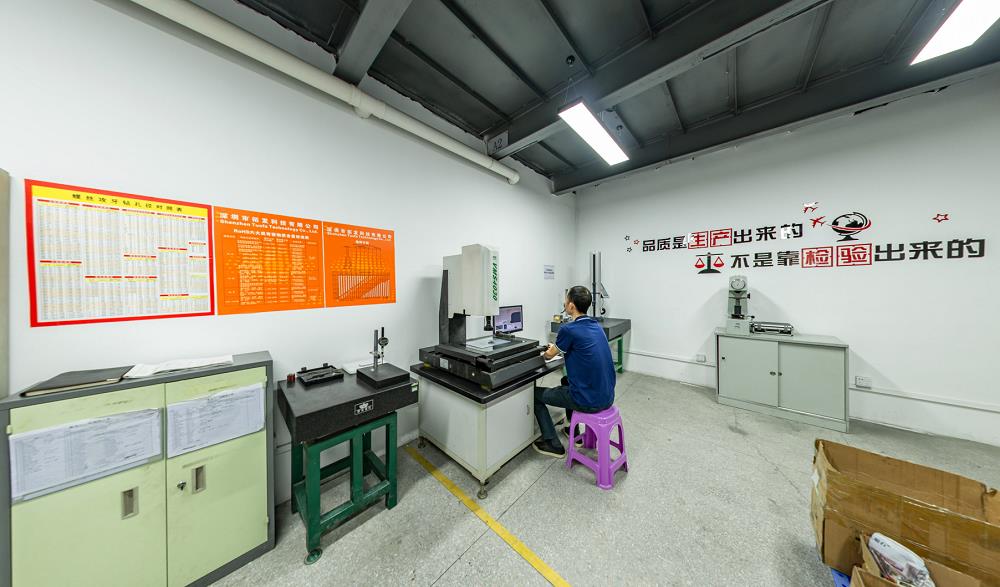 Quality Control of Precision CNC Machining Manufacturer
Before production and processing, professional engineers will review the drawings to determine the production process route, product appearance requirements for A and B grades, and key dimensional tolerances. Then, they verify the accuracy of drawings in advance, identify product risk points, and eliminate hidden dangers in the production process.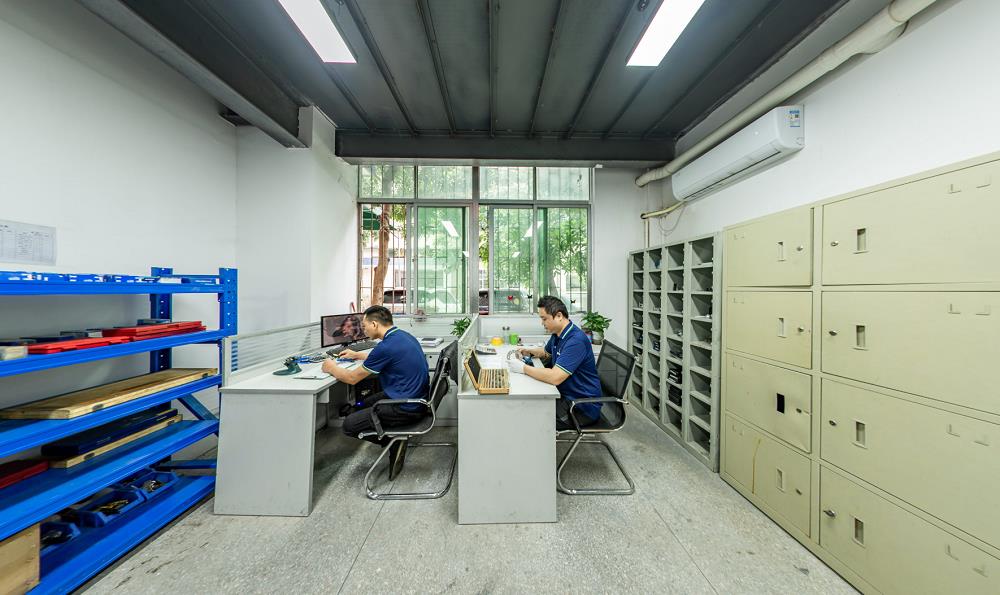 China CNC Machining Service of Metal and Plastic Parts
During the production process, a team of technicians led by a product process engineer with 15 years of rich experience will select the appropriate machine, reasonable tool, and appropriate fixture according to the characteristics of the product, then process the customer's product quickly and accurately to ensure the machining accuracy of the product. At least three-dimensional inspections and an all-round inspection after the whole product is processed (according to the standard specified by the customer or the standard inspection of ISO2768-MK) will be carried out by our quality engineers using appropriate inspection equipment and inspection tools (three-dimensional, two-dimensional, height gauge, micrometer, caliper, plug gauge, thread gauge, etc.). To improve the accuracy of inspection, at least two different quality engineers will inspect the same product at different production stages to ensure it meets the quality requirements of customers.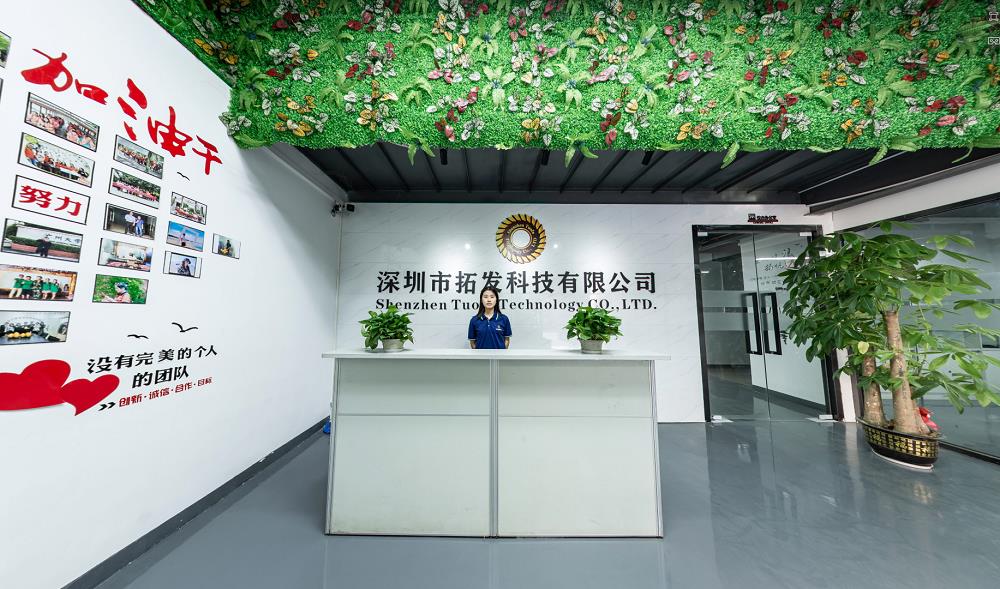 Surface finishing treatment in precision machining shop
Before the surface finishing treatment of the product, our operators will manually use a 400# sponge to clean the sharp corners to ensure the adhesion of the coating and the anodized layer. At the same time, we will wash it once with clean water to prevent corrosion of cutting fluid and blisters after electroplating or oxidation, which will affect the appearance.
CNC Machining Parts Inspection and Testing
After the product is completed, the quality inspection engineer will conduct a dimensional inspection, hardness test, and salt spray test on the product according to the sampling level of MIL-105E and a full inspection of the appearance of the product.
The guarantee of product quality requires the participation of all employees of Tuofa. Let us explain in detail what our factory usually does.

Importance of personnel to machining manufacturers
1.All staff have the quality awareness of having CNC machining products
a.Establish a training system to strengthen the quality-awareness of employees.
b.Develop an in-depth understanding of product quality. Quality is closely related to each enterprise employee.
c.Create product quality management boards that include items such as monthly quality reports, pictures of defective products, and so on.
d.Attend morning meetings, weekly meetings, and other educational events.
2.Constantly improve quality personnel's inspection skills
a.Training for quality personnel (drawings of CNC machining parts, metal stamping parts, product performance, processing technology, etc.) and guidance are conducted irregularly every month.
b.Quality personnel are required to take the initiative to study, communicate with various departments, and take more notes.
3.Designing and putting in place a quality management system
a.According to the ISO9001 production system, the process is optimized every year.
b.All members of each department are required to work in strict accordance with the procedures.
4.Quality personnel implement key performance indicator (KPI) assessment
a.Implement KPI assessment: establish clear accountability with reward and punishment to improve quality inspection.
b.The monthly assessments are included in the yearend bonus assessment.
5.Supplier administration
a.Delivery requirements: When delivering, clear marking with drawings, delivery inspection reports, and other basic matters is a must.
b.Sign the "Quality Agreement" with the supplier.
c.The quality of suppliers is evaluated every month. The quality of suppliers is statistically analyzed, and a review meeting is held every quarter.
d.Annual audits of key suppliers are also required.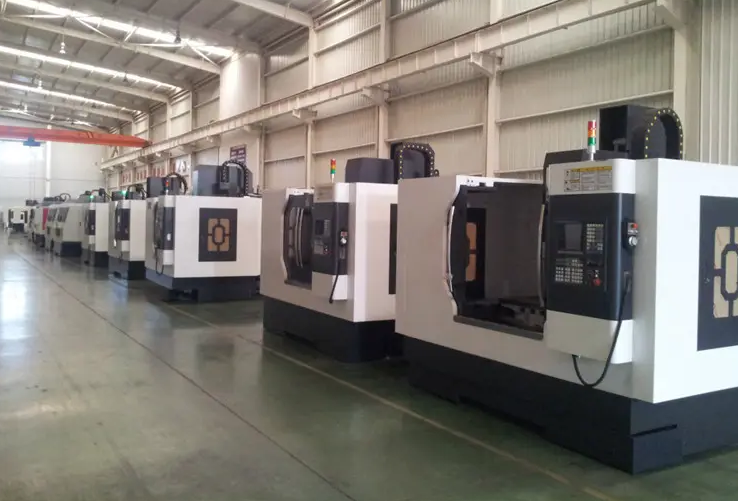 Inspection and testing are the premise of quality assurance
6.Quality records
a.Quality records need to be established and archived in each production process.
b.That includes "Incoming Material Inspection Record", "Process First Piece Record", "Process Inspection Record", "Unqualified Review Record", "Finished Product Inspection Record", "Incoming Material Abnormal Record", "Sample Record", "Swatch Record", "Outbound Inspection Record", "Release/Special Collection Record", "Packaging Report", "Self-Inspection Record", "Customer Complaint Record", "Corrective and Preventive Action Record", "Quality Abnormal Improvement Report", "Scrap Product Record", etc.
7.Process management
a.Process management is an important means and guarantee for CNC machining factories to stably improve product quality, improve production efficiency, reduce consumption, and develop production. Every process improvement needs to be recorded to provide an evidence reference for every process optimization.
b.Improve process control. Perform well in Statistical Process Control (SPC) management and, when necessary, enforce process capability index (CPK) control.
8.Self-management by the operator
a.Advocate CNC operators to achieve two "according to", three " on one's own" and one "control".
b.Two "according to" means to produce according to the process operating procedures and according to the customer's standard requirements.
c.Three "on one's own" means inspecting one's own CNC products; distinguishing one's own qualified and unqualified products; and being accountable for the products one's own operates.
d.One "control" means controlling the pass rate of self-inspection.
Tuofa CNC machining service manufacturer has been using the above management and operation methods in custom precision parts. The CNC machining parts and custom sheet metal parts produced have been effectively inspected in the production process, which has improved the product qualification rate and effectively controlled the rework rate and scrap rate of products. That is why we can quickly meet the delivery time and quality of customer products.