CNC Machining is Changing the Precision Parts Industry

Oct 24,2022

CNC machining is the basic process of machine tools, and in the machine tool industry, CNC machining mainly includes CNC lathes, CNC milling machines, and CNC boring and milling machines. These types of machine tools have been widely used in many precision parts mechanical industries. CNC is an advanced technology developed based on machine tools. Its basic idea is to structure, combine and improve CNC milling machines. It can better adapt to the development requirements of machining to improve the machining accuracy and machining quality of parts.
Under the current production conditions in China, CNC can make a complex workpiece change from traditional manual production to modern production techniques such as automation and digitization. It has many advantages, such as improving production capacity, shortening the construction period, reducing cost, simplifying processes; improving production efficiency and quality; providing strong support for the development of the machinery manufacturing industry, especially the precision parts industry.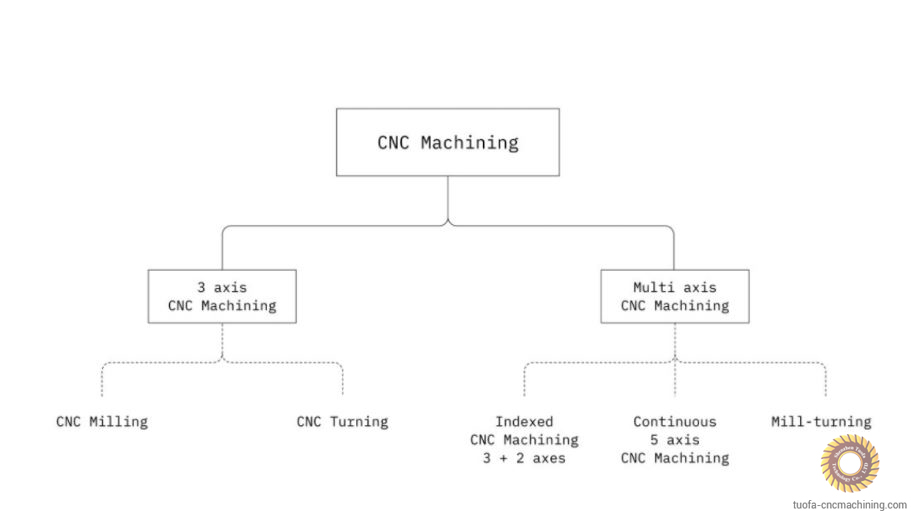 An indispensable CNC machining service for the precision parts industry
CNC machining of precision parts has an irreplaceable role in developing new products. Generally speaking, Custom precision parts with different complexity can be processed by programming. The modification and update design only need to change the lathe program, which can greatly improve and Shorten the product development cycle. The degree of automation of precision parts processing is sufficient, greatly reducing workers' physical labor intensity. Workers do not need to control the process like ordinary lathes during the processing process, mainly to observe and supervise the lathes. However, the technical content of the corresponding CNC machining is higher than that of ordinary lathes, so it requires higher mental work than ordinary lathes.
In CNC machining, its technological process, if briefly understood, refers to changing the shape, size, orientation, and properties of the processing object and then turning it into a semi-finished or finished product, which is called the technological process. Therefore, CNC machining service can be seen from its definition that it is an important part of the production process. Its detailed composition comprises casting, casting, stamping, welding, and installation. The process of machining is a fundamental unit of the technological process. If you want to form a process, you cannot change the processing target, processing equipment, etc., and its content should be completed one after another so that it can be correctly formed. Otherwise, it cannot be called a process.
1. Characteristics of CNC machining
First, the precision and stability of CNC machining are good, and the processing cost is low, but the requirements for accuracy are also high, and the requirements for precision are higher. For CNC cutting tool assemblies used in machining, such as blades, the machine tool needs to be replaced. . Secondly, CNC machining has the characteristics of high precision and strict precision requirements, and there are strict requirements for tools, fixtures, and programs. In addition, CNC machining precision parts also has the characteristics of small processing volume and lightweight.
Compared with CNC lathes, the CNC cutting process can reduce the energy consumption of machine tool operation and the number of spindles and workpieces and save operators' labour costs and labour intensity. According to relevant data, with the continuous progress of machine tool technology and the continuous development of modern technology and technology, CNC machining has gradually developed from simple initial machining to the direction of automatic intelligent machining, and the machining process is generally completed by numerical control equipment. Using traditional equipment to produce parts will greatly shorten the construction period, increasing production costs and labour intensity.
Due to the use of a series of advanced technologies, such as processing parameters and procedures, the parts' precision is usually high. The production efficiency has also been improved because advanced processing equipment greatly reduces the resources required in the production process so that each part can be directly utilized from start to finish. From this point of view, CNC-based equipment has been more and more accepted and used by people.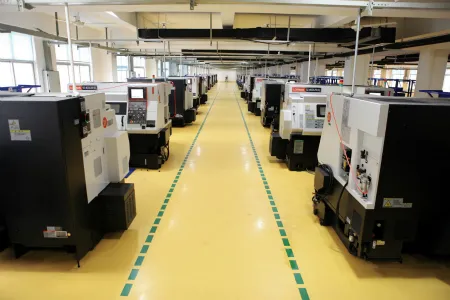 2. The development status of CNC machining
The research and development of CNC lathes and CNC milling machines in my country started late, and there is still a certain gap between the level of research and development compared with foreign countries. However, due to the advantages of my country's machine tool manufacturing enterprises in terms of CNC machining technology, many enterprises have begun to develop and produce a new generation of CNC machining equipment represented by "SIMS" in recent years; Computer-aided systems and control technologies have also been used on machine tools for programming and automatic machining of complex precision parts.
These computer-aided systems have been applied, developed, and popularized in CNC lathes. However, developed countries led by my country have invested in and researched CNC lathes, CNC milling machines, CNC boring and milling machines, and other processing equipment and corresponding software. There is a big gap between the performance and accuracy of many products and the advanced level of foreign countries, which seriously restricts my country's complex parts. CNC machining technology has progressed. With the continuous progress and development of science and technology. There will be more new achievements in the research of the CNC manufacturing process.
3. Future trends
CNC machining technology is a highly complex system engineering and is the development direction of the entire machinery manufacturing industry. With the continuous development of CNC machine tool technology, its machining accuracy and quality will be greatly improved; in the future, the continuous improvement of CNC machining technology will be increasingly used for CNC machining. Middle. For a long time in the future, the development direction of CNC lathes will be towards the direction of micro-machine processing, multi-function CNC machine tools, and CNC lathes.
As China economic development level enters a new era, the level of science and technology continues to improve, as well as the huge role of science and technology in promoting the development of my country's society and the whole society's greater emphasis on CNC processing technology will make CNC processing and production equipment development in the direction of automation and high quality. As a result, China has a greater influence in the international precision parts market. It will remain one of the key areas of focus in the machine tool industry for a long time. Users of Webmaster's Home contribute to this article, and it is strictly prohibited to reprint without the consent of Webmaster's Home.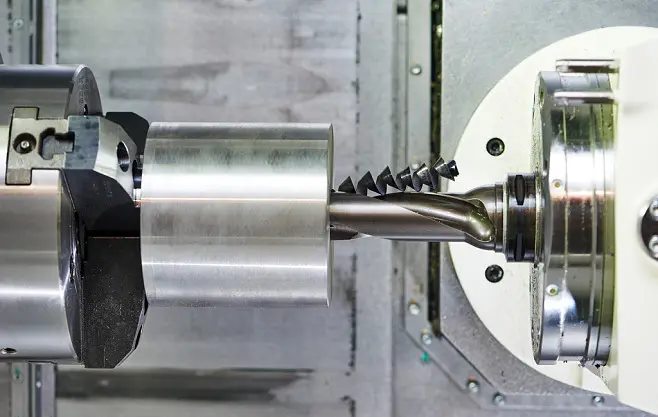 What is the future for CNC machining manufacturers today?
According to No. 127 on the Fortune Global 500 list on June 22, 2020, the total revenue of CNC machining manufacturers was 13.846 billion US dollars. The two companies with the highest income are German Kawssen Inc. (German Knorr-Bremse) and American CNC Company). These companies have been at the forefront of the CNC industry since their inception. Until now, most CNC manufacturers have purchased products from well-known companies such as Kawssen Inc. and Kawssen Solutions or purchased equipment from Kawssen Corporation to manufacture their products. The two companies are CNC machining manufacturer of German Knorr-Bremse (Kawssen) and Kawssen Solutions Production Machine Tool Lathes (SMCV).
1. CNC lathe
CNC lathes are the most mature, practical, and cost-effective processing equipment in the CNC industry. With the improvement of equipment performance, the new equipment can be processed according to the workpiece production of different sizes and shapes. Compared with traditional machining methods, CNC machining methods have higher production efficiency, lower production costs, and better quality control. When using a CNC lathe, workpieces must be cut to a range of tiny dimensions, such as small diameters, holes, hole patterns, or hole diameters. For larger and smaller diameter workpieces, machining must be performed in such a way that the tool moves throughout the machining process to achieve both finishing and non-finishing effects.
Therefore, CNC machining manufacturers need large quantities for small diameters, hole patterns, or hole diameters. In addition, the ability to process parts with complex shapes must be considered.
In addition, high precision and small-size workpieces require fast tool movement to obtain enough space to finish the workpiece surface. Since the types of tools used by CNC lathes are mostly small, small hole size, or small hole type or hole shape, the number of tools used is small.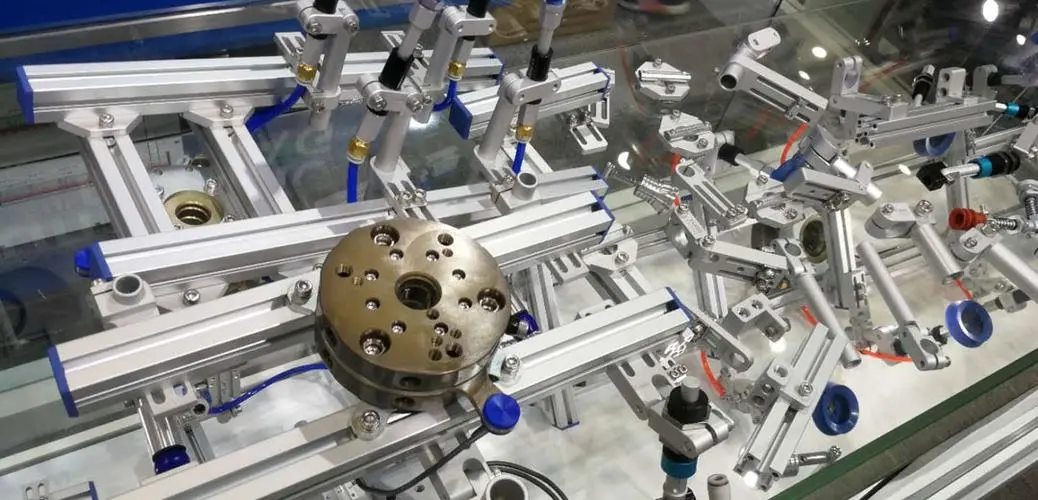 2. Mold processing
If complex machining is not required to complete the mold design, then the mould is the most basic link in manufacturing. The manufacture of molds involves a variety of molds, such as the manufacture of mold forming and stamping parts and the forming of certain mold parts. Due to the complexity of these molds, three to four different types of machine tools are usually required to process the molds. For example, Kawssen produces lathes for machine tools (SMCV). It has been running successfully for decades. Kassen makes a high-speed CNC machine that can machine parts at nearly the same speed and number of tools. Meanwhile, Kawssen produces a large high-speed CNC machine (JHMCV) capable of machining complex molds.
3. Forming
The company now has molding processing equipment (SMCV). CNC machining manufacturers can machine metal workpieces such as titanium and titanium alloy thin-walled workpieces or other high-strength components. The device uses technology from Japan's Mitsubishi Company. This technology has high density, high strength, and low cost, so it is very popular in manufacturing industries around the world. In addition, an advanced automated forming and machining (ASC) system are capable of automating the part manufacturing process. When the workpiece is processed (no need if the mold is used), an instruction will be issued inside the equipment to automatically send the part into the mold for curing. As needed, the device automatically measures whether the mold has cured and controls the steps accordingly.
4. Heat treatment processing
Heat treatment processing processes the workpiece at a low temperature, which helps reduce part deformation and improve performance. Hence, it is especially suitable for parts with high strength and plasticity. Through heating, cooling, and heating, the hardness of the part's surface is increased, the surface roughness is reduced, or no machining is required. At the same time, quenching and tempering also help prevent carbides and oxides in the metal from adversely affecting the surface roughness and properties of the workpiece. Therefore, heat treatment processing has always had a place in CNC machining. But heat treatment also creates a series of problems.
For example, incorrect temperature control or excessive cooling can cause the workpiece to deform or not be machined as required; additional machining costs may be incurred due to part quality; parts may be scrapped due to part shape changes; Machining costs; machining accuracy and surface roughness cannot be guaranteed; workpiece fixtures are easily damaged (especially when part accuracy and surface roughness are inconsistent) or machine tools cannot provide high-quality parts. Therefore, manufacturers must improve heat treatment quality and reduce product loss.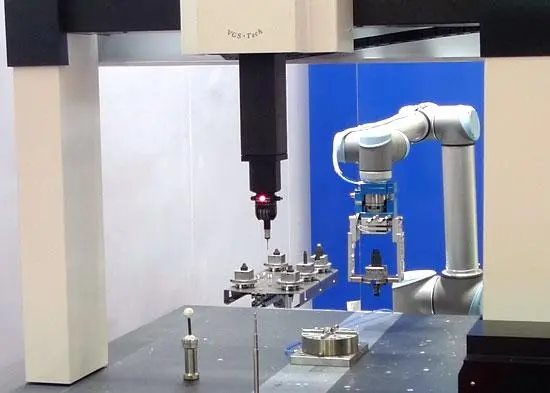 5. Robots and their automated processing
With the increasing application of industrial robots, the breadth of robot applications is also becoming wider and wider. From surface preparation to machining workpieces, robots can perform various machining tasks, but only the robot's speed can reach the fastest speed. In addition, robots have autonomous capabilities and flexibility. Most robotic systems have complete motion control software. To improve efficiency and reliability, most robotic systems today use two independent motion controls and actuators, independent of each other.
When one or more robots need to be moved, a controller can also control each robot so that one or more robots can be used to complete various machining tasks. If the robot has to move a few points to complete the processing of a workpiece, then the robot can achieve a similar automatic switching control function through the servo motor. Better performance and precision are achieved using servo motors instead of robots (not driven by servo motors). If the traditional milling method is used for milling, the motion control of the machine tool is not very flexible, and the milling speed will also be greatly affected.
6. Digitization
Toufa CNC Machining believes that: With the continuous development of smart devices, Industry 4.0 has become an important trend. Industry 4.0 provides manufacturing and service support to customers through network technologies in a connected world. By leveraging Internet technology, businesses must achieve better interaction, communication, collaboration, and coordination. In the context of Industry 4.0, companies must adapt to a changing environment. Customer demands for increased productivity, safety, and corporate competitiveness must be met. Businesses must monitor the condition of inventory, purchasing, and processing equipment in real time and adjust processes as needed. In addition, smart devices must have high reliability and security to automate production lines. For demanding customers, these technologies are critical.