One of the Best Machining in China -Tuofa Metal Products Company

May 05,2022

What products can Tuofa produce?
Shenzhen Tuofa Metal Fabrication Inc. is located in Shenzhen, China. It was established in 2006. It is a manufacturer of CNC mechanical parts and sheet metal fabrication parts. Tuofa precision machining shop has ISO9001 certification, the following is a detailed introduction to what our factory can do.
Chinese manufacturer of CNC machining services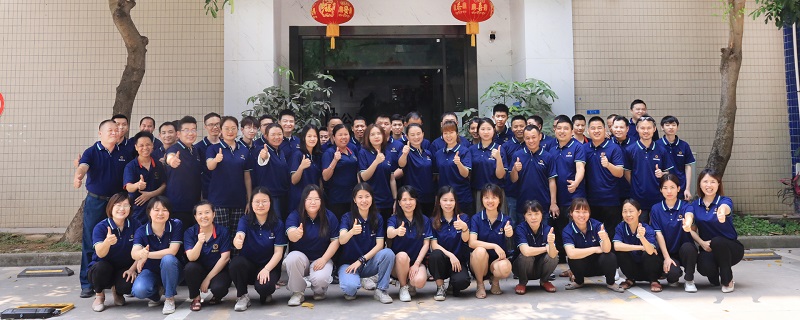 1.Types of products that can be manufactured
Hardware can be divided into machining parts, metal stamping parts, sheet metal parts, die-casting parts, casting parts, forging parts, extrusion parts, spinning parts, etc. according to the processing equipment. Shenzhen Tuofa Metal Products Company can produce machined parts, stamping parts, sheet metal parts, extrusion parts, spinning parts, and other products.
Machined parts: They are further divided into turning parts, milling parts, turn-milling parts, etc. Main processing equipment includes lathes (general turning, several turning), milling machines (general milling, digital milling), drilling machines, grinding machines, tapping machines, etc.
Stamping parts: stamping parts must require stamping dies, which are divided into single punching, compound punching, continuous punching, etc. according to the type of die. Main processing equipment are punching machines (ordinary punching machines, high-speed punching machines), hydraulic presses, etc.
Sheet metal parts: cutting parts, bending after cutting, etc. Main equipment: laser cutting machine, CNC punching machine, bending machine, welding equipment, riveting equipment, etc. Extrusion parts: extrusion machines and dies, mainly for the production of profiles and other products.
Spinning parts: Spinning machines (similar to lathes) generally large and thin-walled rotary parts, such as large metal washbasins, pot covers, etc. Of course, these parts can also be stamping machining.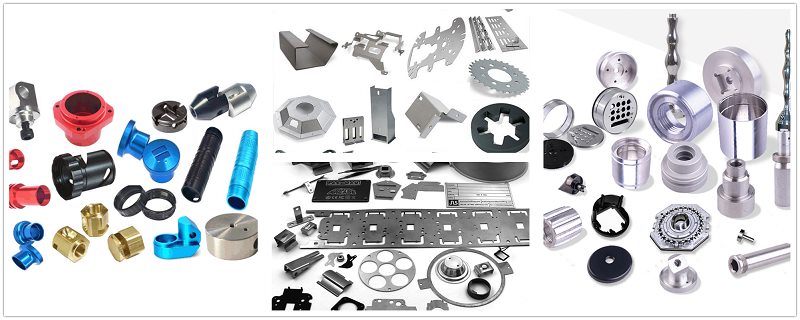 2.Types of materials that can be manufactured
Hardware materials: all materials that can be used for cutting, including metals and non-metals. Metals: steel, iron, stainless steel, special alloy steel, aluminum, copper, titanium alloys, nickel alloys, Kovar alloys, etc.; non-metals mainly refer to plastic materials: POM, PP, PE, PEEK, PA, PC, PMMA, ABS, PTFE, PVDF, etc.
3.Post-processing of hardware
After the preliminary machining of parts, the post-treatment of hardware generally refers to heat treatment. Heat treatment can change some characteristics of the original steel, such as hardness, toughness, etc. Generally, the hardness is expressed by HB, HV, HRC, etc.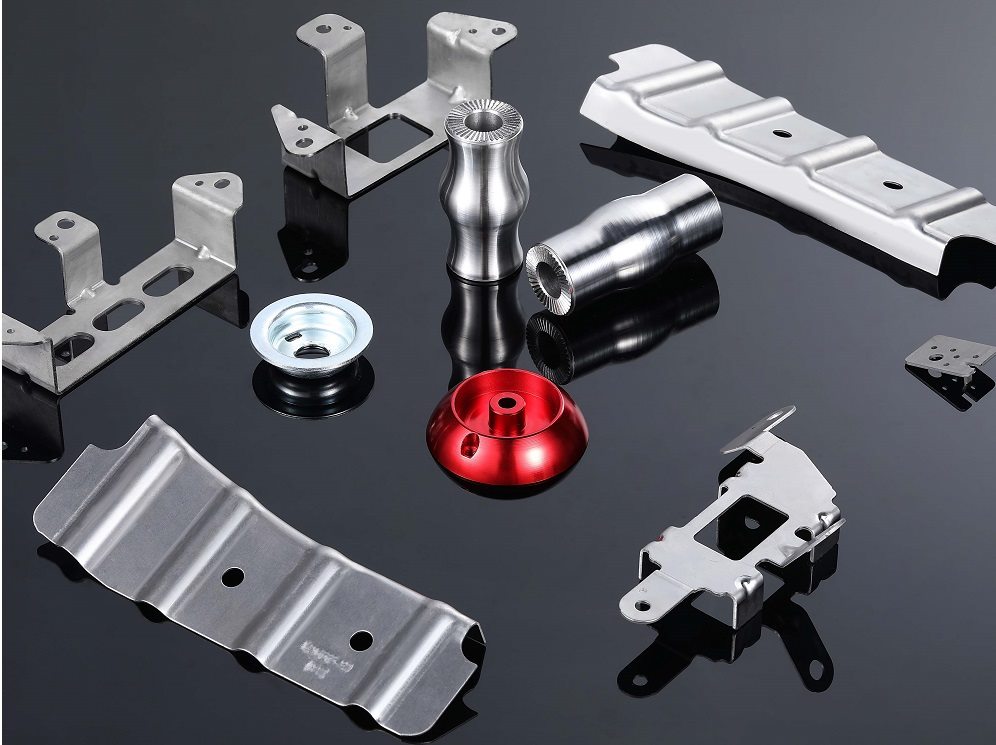 4.The surface treatment of hardware
Surface treatment of hardware includes electroplating, electrophoresis, oxidation, polishing, powder spraying, painting, etc. Among them, electroplating is mainly for ordinary steel, copper, and other conductive materials. Oxidation is for copper, aluminum, ordinary steel, and polishing is mainly for stainless steel, titanium alloy, and other materials that do not undergo other surface treatments and do not rust. Powdering and painting are possible for all materials.
It is mainly carried out according to clients' requirements. Electroplating, electrophoresis, oxidation, QPQ, PVD, polishing, powder spraying, and painting are commonly done.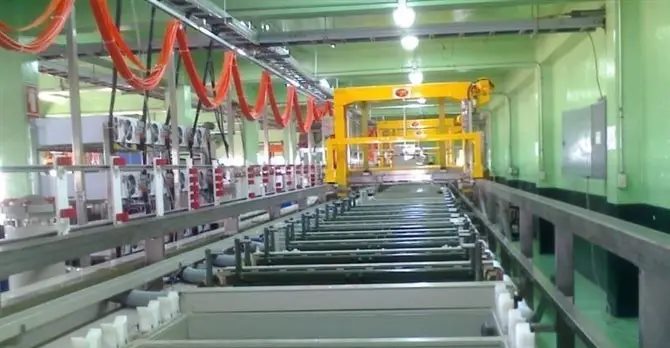 Electroplating: There are mainly galvanized (electro-galvanized, hot-dip galvanized), nickel-plated (nickel-plated, electroless nickel-plated), chrome-plated (decorative chrome-plated), gold-plated, silver-plated, PVD, etc. Generally, the applicable materials are ordinary steel, copper, and aluminum. Some plastic materials can also be electroplated.
Electrophoresis: the same materials applicable to electroplating but excluding plastic materials. Plastic materials need to be electroplated with conductive materials before electrophoresis, such as copper and nickel.
Oxidation: The main applicable materials are copper, aluminum, and ordinary steel. Among them, the oxidation color of copper parts is generally black. The oxidation of steel parts is generally black and bluish, so the oxidation of steel parts is also called blue. The below is mainly about the oxidation of aluminum parts. The oxidation of aluminum parts is divided into ordinary anodizing and hard oxidation. The oxidation of aluminum parts can be dyed in various colors. In theory, all colors can be dyed, but in practice, not every oxidation plant will be equipped with dyeing tanks for all colors. So, in general, if there is a color requirement, you should first ask whether the oxidation has a corresponding color. If not, you need to communicate with your customer. On the one hand, let the customer accept the existing color. On the other hand, if the customer does not accept it, then the color matching can only be done according to the customer's requirements. Of course, this color matching involves a high cost, which is generally not less than 2000 –3000 Chinese Yuan (300 –450 US dollars) per color. If the quantity is small, the cost will be very high.
QPQ: suitable for ordinary steel, alloy steel, stainless steel, etc.
PVD: same as QPQ.
Polishing: It is mainly suitable for materials that are relatively resistant to corrosion: stainless steel, aluminum, copper, titanium, plastic materials, etc. It is mainly to make the surface look brighter and smoother.
Dusting and painting: suitable for all materials.
The above is currently commonly used in factories. Due to the emergence of new processes, there will be more surface treatment methods in the future.
5.Hardware inspection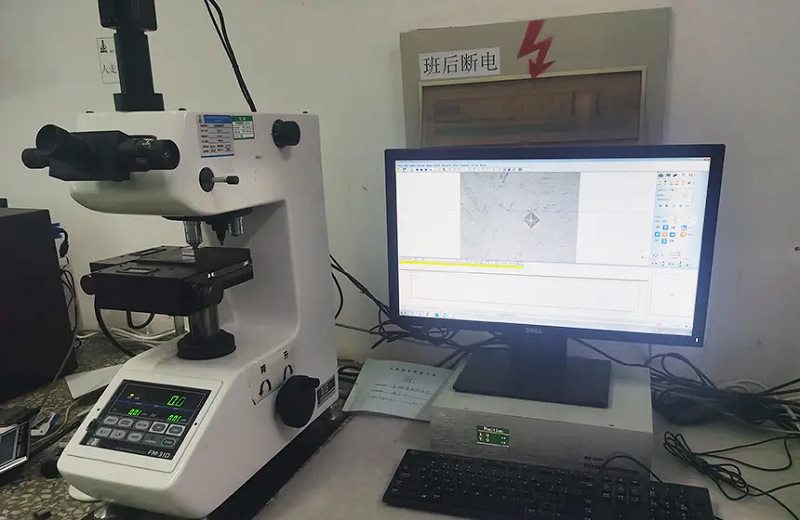 Product inspection mainly includes incoming material inspection, in-process inspection, and finished product inspection. An inspection includes an appearance and size inspection. The appearance is generally visual, mainly to observe surface defects, including but not limited to burrs, bumps, scratches, watermarks, whitening, etc. Dimensional inspection: Use the corresponding inspection tools to measure the corresponding dimensions. The inspection tools used are calipers, micrometers, 2-dimensional (2D), 3-dimensional (3D), pass and stop gauges, plug gauges, ring gauges, etc. Learn about the quality control standards of Tuofa Precision Machining Shop