What is a Blind Hole in CNC Machining

Nov 07,2023

Are you ready to explore the fascinating world of CNC machining? In this article, we'll be diving into the intriguing topic of blind holes and uncovering their significance in the realm of precision manufacturing. By the end of this read, you'll have a clear understanding of what blind holes are, their advantages, and how they are vital to various CNC machining processes. So, let's buckle up and embark on this enlightening journey together!
Quick View of Article Content
China Tuofa Custom CNC Drilled Parts
What is a Blind Hole
Let's kick things off by understanding the concept of a blind hole. In CNC machining, a blind hole refers to a hole that is drilled to a specific depth but does not penetrate through the entire workpiece. This means that the hole has a bottom and is not visible from the other side. Blind holes are commonly used in manufacturing to achieve specific design requirements and enhance the overall functionality of the machined components.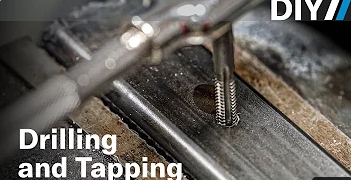 Blind Hole Fasteners
| Type | Description | Common Uses |
| --- | --- | --- |
| Screw-Type | Hex, Phillips, Torx, Slotted | General fastening applications |
| Bolt-Type | Hex, Carriage, U-Bolts, Eye Bolts | Structural and mechanical connections |
| Rivet-Type | Pop Rivets, Blind Rivets, Solid Rivets, Tubular Rivets | Joining materials in aerospace, automotive, and construction |
| Pin-Type | Dowel Pins, Taper Pins, Grooved Pins, Roll Pins | Precision alignment and securing components |
| Anchor-Type | Drop-In Anchors, Sleeve Anchors, Wedge Anchors, Expansion Shields | Secure anchoring in concrete and masonry |
| Toggle-Type | Toggle Bolts, Toggle Wings, Toggle Hooks, Toggle Straps | Hanging heavy objects on walls and ceilings |
| Insert-Type | Threaded Inserts, Helical Inserts, Press-Fit Inserts, Self-Tapping Inserts | Reinforcing threads in soft materials |
| Clip-Type | Spring Clips, Hairpin Clips, Retaining Clips, Reta Clips | Retaining and securing components in place |
| Expanding-Type | Expansion Plugs, Expansion Nuts, Hollow Wall Anchors, Threaded Expansion Inserts | Expanding and anchoring in hollow materials |
| Threaded Rod-Type | Threaded Rods, Threaded Studs, All-Thread Rods, Double-End Studs | Structural support, hanging fixtures, and bracing |
Now, let's talk about blind hole fasteners. These ingenious components are specifically designed to be used with blind holes, providing efficient and secure connections without any visible hardware on the surface. Blind hole fasteners, such as blind rivet nuts, play a crucial role in joining materials where access to the rear side is limited. They offer a clean and seamless appearance while ensuring strong and reliable connections.
Advantages of Blind Holes
Blind holes offer a range of advantages in CNC machining, making them an indispensable technique in various applications. Let's explore some of the key benefits:
Enhanced Aesthetics
Blind holes contribute to enhanced aesthetics in two significant ways:
1. Concealing Fasteners: By utilizing blind holes and fasteners, you can achieve a seamless and visually appealing surface, free from the visible protrusion of traditional fastening elements. This is particularly beneficial when you want to maintain a clean and sleek appearance.
2. Smooth and Clean Surfaces: Blind holes help create smooth and clean surfaces, providing a polished and professional look to the final product. This is especially important in industries where aesthetics play a crucial role, such as automotive and consumer electronics.
Improved Strength and Stability
Blind holes offer advantages in terms of strength and stability:
1. Reinforcement and Load Distribution: Strategically placed blind holes act as reinforcement points, distributing loads evenly and improving the overall strength and stability of the workpiece. This is particularly beneficial in applications where the component needs to withstand heavy loads or vibrations.
2. Minimizing Stress Concentrations: By carefully engineering the placement of blind holes, stress concentrations can be minimized. This helps prevent potential failure points and ensures the longevity of the machined components.
Space and Weight Savings
Blind holes also provide benefits in terms of space utilization and weight reduction:
1. Benefits in Compact Designs: In applications where space is limited, such as in electronics or aerospace industries, blind holes allow for more compact designs. This enables manufacturers to optimize the use of available space and create sleek and efficient products.
2. Lighter End Products: By incorporating blind holes, excess material can be removed, resulting in lighter end products. This is especially crucial in industries where weight reduction is a key consideration, such as automotive and aerospace.
How to Drill Blind Holes
Drilling blind holes requires precision and attention to detail. Here are some key considerations when drilling blind holes:
Drilling blind holes requires precision and careful execution to ensure accurate depth and alignment. Here's a step-by-step guide on how to drill blind holes effectively:
Prepare the workpiece
Start by securing the workpiece firmly in place using clamps or a vise. Ensure that it is positioned securely to avoid any movement during the drilling process.
Mark the hole location
Use a center punch or a sharp pointed tool to mark the center of the hole on the surface of the workpiece. This will provide a starting point for the drill bit and help prevent it from wandering off course.
Select the appropriate drill bit
Choose a drill bit with the correct diameter for the desired blind hole. The size should match the specifications of the hole you want to create.
Secure the drill bit
Insert the selected drill bit into the drill chuck and tighten it securely. Make sure it is aligned properly to avoid any wobbling or deviation during drilling.
Set the drilling depth
To determine the drilling depth, measure the required distance from the tip of the drill bit to the desired end point of the blind hole. Mark this depth on the drill bit with a piece of tape or a marker as a visual guide.
Start drilling
Position the drill bit on the marked center point of the workpiece. Apply moderate and consistent downward pressure while maintaining a steady drilling speed. Begin drilling slowly to create a pilot hole, then gradually increase the speed as the hole deepens.
Monitor the drilling depth
As you drill, periodically stop and check the depth of the hole using a depth gauge or a piece of tape wrapped around the drill bit. This will help ensure that you reach the desired depth without going too far.
Clear debris
As you drill, debris may accumulate in the hole. Periodically withdraw the drill bit to clear the debris and prevent it from obstructing the drilling process.
Finish drilling
Continue drilling until you reach the desired depth as marked. Take care to maintain control and stability throughout the drilling process to achieve accurate results.
Inspect the blind hole
Once drilling is complete, inspect the blind hole to ensure it meets the desired specifications. Check for any burrs or rough edges that may need to be smoothed out.
Remember to wear appropriate safety gear, such as safety glasses, during the drilling process. Following these steps will help you drill blind holes accurately and achieve the desired results in your CNC machining projects.
Drill Depth Clearance in Blind Holes
When drilling blind holes, it's crucial to ensure the appropriate depth clearance. This ensures that the hole does not bottom out prematurely, compromising the integrity of the workpiece. To achieve the desired depth, proper planning, accurate measurements, and the right cutting tools are essential.
What Is the Callout Symbol of a Blind Hole?
In the manufacturing industry, standardized symbols are used to communicate specific requirements. The callout symbol of a blind hole indicates its presence in a technical drawing or blueprint. It helps machinists and engineers understand the design intent and ensure accurate production.
How to Tap a Blind Hole
Tapping a blind hole involves creating internal threads to accommodate screws, bolts, or other fasteners. It's a precise operation that requires the right tools and techniques. Here are some key steps to tapping a blind hole:
Prepare the Workpiece
Ensure that the blind hole is drilled to the correct size and depth needed for the tapping operation. This includes selecting the appropriate drill bit and determining the appropriate drill speed and cutting fluid.
Choose the Right Tapping Tool
Select the appropriate tapping tool, such as a tap or thread-forming screw, based on the material being tapped and the desired thread type.
Begin the Tapping Operation
Carefully align the tapping tool with the blind hole and start the tapping operation. Apply consistent pressure and use proper lubrication to ensure smooth and accurate threading.
Clean and Inspect
Once the tapping operation is complete, clean the workpiece to remove any debris or metal shavings. Inspect the threads to ensure they meet the required specifications.
The Difference Between Blind Hole Tap and Drill Blind Hole
The main difference between tapping a blind hole and drilling a blind hole lies in the purpose and process of each technique.
Tapping a blind hole involves creating internal threads within a pre-drilled hole to accommodate screws, bolts, or other fasteners. It is used when you need to create threaded holes for fastening components in blind or inaccessible areas of a workpiece. The process typically involves the use of a tap, which cuts the threads into the hole. Tapping is commonly done after drilling a through hole or a partial hole.
On the other hand, drilling a blind hole refers to the process of creating a hole that does not pass completely through the workpiece. It is used for various purposes, such as creating cavities, recesses, or precise depths without creating an exit point. The blind hole is typically drilled using a drill bit, and the drilling depth is controlled to ensure the desired depth is reached without going through the other side of the workpiece. Blind holes can serve functional or aesthetic purposes, such as accommodating dowels, creating recesses for screws, or providing clearance for other components.
Tapping a blind hole is specifically focused on creating internal threads for fastening purposes, while drilling a blind hole is aimed at creating a hole of specific depth that does not pass through the workpiece. Both techniques require careful execution to achieve accurate and desired results in CNC machining projects.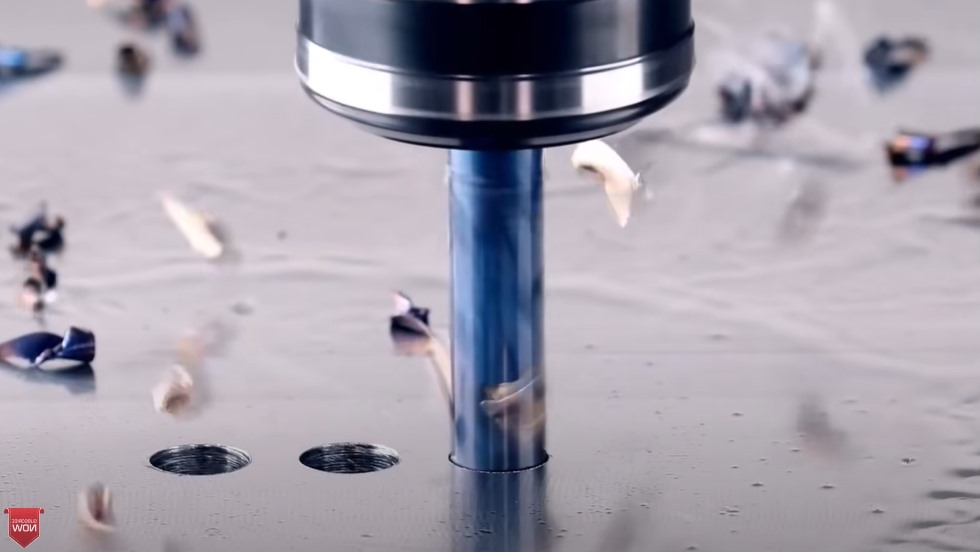 China Tuofa Custom CNC Drilled Parts
If you're in need of custom CNC drilling service, look no further than China Tuofa. With their expertise in CNC machining and a commitment to delivering high-quality components, Tuofa is the go-to source for precision-engineered parts. Whether it's for automotive, aerospace, or any other industry, Tuofa offers reliable solutions tailored to your specific requirements.
Blind holes play a vital role in CNC machining, offering numerous advantages in terms of aesthetics, strength, and space utilization. Understanding the concept of blind holes, their benefits, and the proper drilling and tapping techniques is crucial for anyone involved in precision manufacturing. So, whether you're a seasoned professional or a curious enthusiast, embrace the world of blind holes and unlock the potential of CNC machining!