The Difference Between Milling and Welding: An Expert Guide for Beginners

May 11,2023

Milling and welding are different manufacturing processes. But they cause enough confusion because they involve mechanical engineering. These processes will look the same to an untrained eye. When in reality, milling and welding are opposites in operation and process. Continue reading to discover about milling. We have unique insights into different types of milling machines.
It doesn't matter if you know nothing about milling and welding. This complete guide was created to help you learn milling and welding in an easy and systematic way. This expert guide will teach you:
Difference Between Milling and Welding
What is Milling?
Are you interested in learning more about CNC milling? In layman terms, it is a process with a cutting tool. The process involves machines that rotate. Specific material from a block of raw material is placed in the milling machine.
The raw material on the turntable of the machinery rotates on different plains. The tools rotate at many angles too. In the field of CNC milling machines, which includes machines with 3 to 12 axes, we will only discuss the most commonly used ones: ordinary milling machines, 3-axis milling machines, and 5-axis milling machines. These machines have at least 3 axes and operate along an XYZ plane: the X-axis (vertical), Y-axis (horizontal), and Z-axis (depth).
The milled parts are rotary bodies and anything of lathe can be done by milling machine, and irregular shaped parts are the most characteristic of milling. Are you excited to learn everything about milling? Here are the different types of milling machines.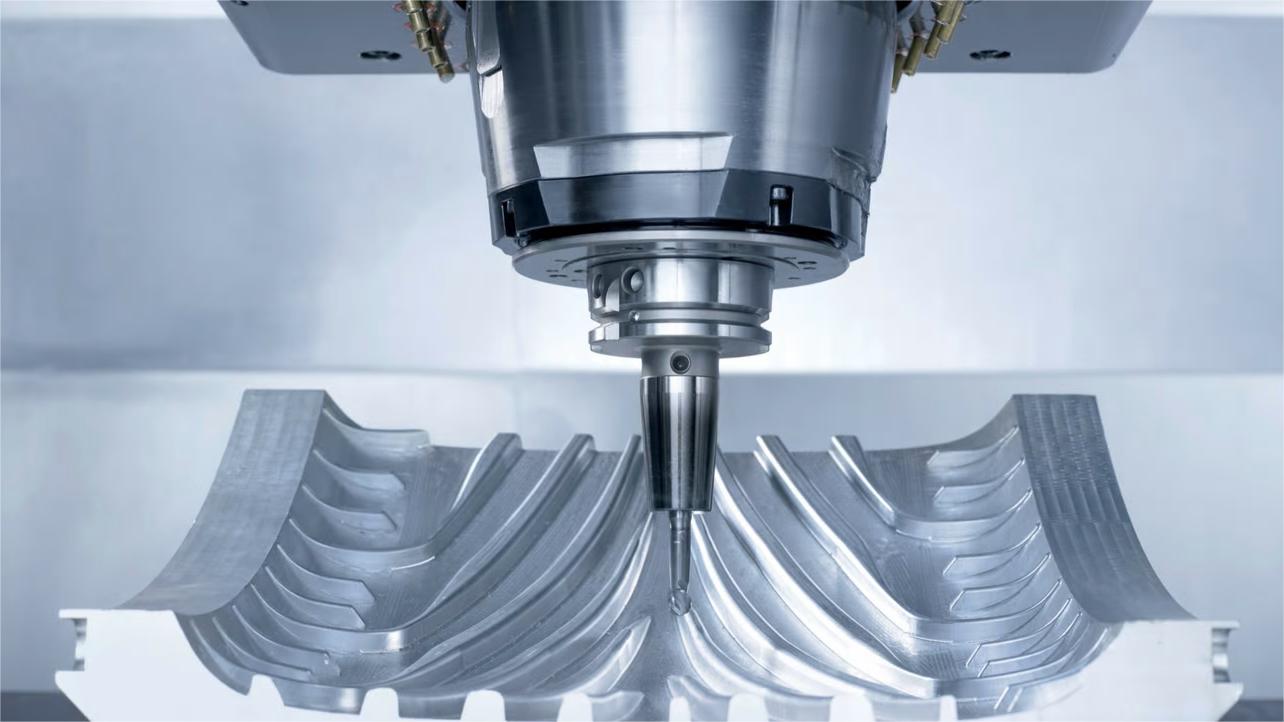 Vertical and horizontal milling machines are 3-axis machines, these two machines can also be increased to 5 axes. (with entry-level machines from Germany or the United States priced at $200k-500k). They are the most commonly used and relatively expensive machines on the market. The parts manufactured have more precise accuracy, and the CNC programming process is more difficult, making the parts more expensive.
Types of Milling Machines
Milling machines are classified according to the way the table moves, they are used in mechanical industry.
A CNC milling machine will carve, cut, and drill materials. Milling machine has many settings. They have a few bit tool. Here are the different types of milling machines:
Vertical Milling Machine
Vertical milling machine will make slots. It is different from the rest because the vertical spindle. The spindle moves ups and downs to make parts the client wants.
The vertical milling machine is not automated. However, more manufacturers are switching to computerized control. Suitable for machining flat, bevel, groove and hole of various parts. Unfortunately, vertical milling machines do not have an arbor. But it has a wide range of feed rates and can withstand heavy-duty cutting projects. This is obviously the biggest advantage.
Horizontal Milling Machine
The parts of horizontal milling machine are made of high quality alloy steel, which is stable and durable during the machining process, and the spindle motor has high power for high speed cutting. It is the most popular form of CNC milling in today's industry. The spindle revolves horizontally on the turntable. Thus, its name. The machine offers more customization for gears, slots, and faces. Furthermore, the horizontal milling machine will also produce groves. They are common in woodworking and similar manufacturing industries.
Thus, the machine's use in metalworking is growing. A horizontal milling machine has:
A vertical spindle to customize shapes and sizes
The cross-feed rotates with the same angle as the spindle
The longitudinal axis is also on the turntable
Universal Milling machine
A universal milling machine has axes tilted at 45 degrees. It is an advanced form of horizontal milling machine. The machine is helpful with its extra features. Unfortunately, a horizontal milling machine offers limited help.
The universal milling machine is versatile. Furthermore, it also works as a shaping machine too. A universal milling machine replaces shaping and a horizontal milling machine.
Manufacturers are pleased with universal milling machines because of the following functions:
1. Cut
2. Ream
3. Twist
4. Bevel
5. Spur
6. Spiral
7. Drill
Duplex Milling Machine
Sometimes, a manufacturer installs two milling machines opposite of each other. They are making use of a duplex milling machine. It is possible to achieve fast clamping, automatic machine detection and positioning, and automatic cutting of two sides or four sides with one data input.
A duplex milling machine increases production compared to a single milling machine.
A duplex machine is an expert in milling precision.
The machine needs a single operator. The manufacturer does not need an entire staff to operate the machinery.
Duplex machinery is an excellent investment if the space is limited.
Advantages of Milling
No Material Wastage
A milling machine will reduce waste. The scraps and scattered material are minimized because the of the milled material. Moreover, the milling machines also have a special attachment. Manufacturer reuse wasted material with it. The manufacturer can sell the byproducts to generate extra revenue. Moreover, the friendly practices also attract investors, vendors, and clients.
Accurate Results
A milling machine increases accuracy too. It will produce parts with complicated structures where other methods fail. Milling machines cut material accurately than power tools or hand-held devices. Moreover, milling machines come with detachable extensions for amplifying accuracy. The attribute is essential in matters related to client satisfaction.
Introduces versatility
Another advantage of using milling machines is their flexibility. The manufacturers cannot ignore the flexibility they offer. A milling machine will produce parts of all sizes, big or small. The manufacturer can add extensions so machines drill and taps materials. It does not need human insight. The versatility has made mass production a lot easier.
Streamlines production
Of course, a milling machine will increase productivity. It is the primary advantage that attracts manufacturers to it. These machines will perform multiple functions at the same time. It saves costs as there is no need to buy many machineries. A milling machine will also save time and enhance productivity immediately.
Disadvantages of Millingg
Milling machine is the basis of industrial manufacturing, but the professionalism of its operation is difficult for many people, we analyze some disadvantages of the milling machine from different perspectives
Costly Investment
Foremost, a milling machine is expensive. Thus, small-scale businesses cannot afford them. Their finances are invested in core operations. In other words, only large-scale companies enjoy different types of milling machines. It giving them an unfair competitive advantage in the market and among competitors.
Difficult to Transport
The milling machines are transported to the production site. They are installed and tested. The two expenses increase the buying cost. As a result, machines become more expensive. Furthermore, the weight of the CNC machine can extend the transportation time. Moreover, a minor mishap during transportation can also complicate matters for everyone.
Hire an Expert
Thirdly, an inexperienced employee does not understand a milling machine. The company must search for an expert with experience and supervision skills. Unfortunately Hiring is expensive. Companies are not ready to spend on interviewing, and advertising. Furthermore, the labor for milling-certified is limited. As a result, suggest consulting with Shenzhen Tuofa factory with 17 years of experience.
What is Welding?
The latter half of article focuses on welding. Milling and welding are crucial in the manufacturing process. Milling involves changing the raw material. Welding heats and pressurizes metals to create new parts. The heat and pressure ensure the bond is ever-lasting. Welding involves metals. However, newer tools and machinery can weld wood too.
Sir Humphry Davy invented welding. He is termed as the father of modern-day welding. Davy used a battery with an electric plate. It was his first-ever welding tool. The battery released two carbon electrodes. It had enough heat for welding metals. Welding has changed into different forms from the beginning of the 1800s. Individuals can buy smaller at-home welding kits. Large-scale projects need expert welding tools.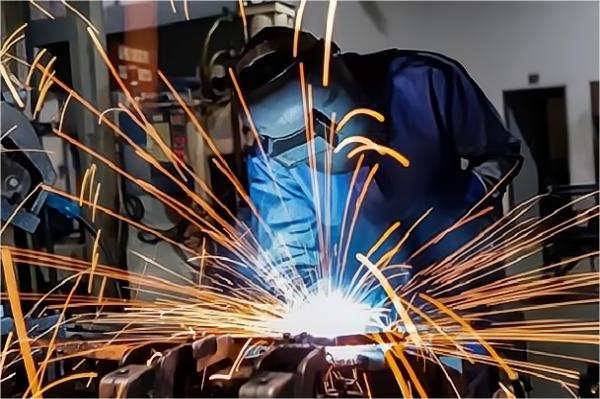 Welding is simple. It is not complicated at all. Here are its different types according to different tools
Types of Welding
Electron welding
A gun produces electrons in this form of welding. The gun uses kinetic heat in welding. It changes the base of the metal. On the other hand, the heat softens the metal. The metal is left to cool. Also, electron welding takes place in a strict setting. Otherwise, the metal may scatter and disperse.
Electron welding is famous because of precision. Furthermore, electron welding will change the metals according to the requirements. It is common in manufacturing planes, tanks, and bridges.
Seam Welding
Seam welding is also a modern form of welding that uses two electrodes that produce current. The welding applies pressure to manipulate the material. The machine that offers seam welding has two settings. It will perform welding at intervals or continuously. However, the setting depends on the project and the client's demands.
Seam welding is air-tight, while the procedure is super-fast. The welding does not leave dents and offers a clean output. The industry that uses seam welding is sheet metal to produce drums, radiators, and cans.
Gas welding
Gas welding is an initial form which we are familiar with. It uses fuel and oxygen to bind different metals. Gas welding uses acetylene. However, some gas welding tools need propane.
Gas welding does not use electricity. As a result, it saves money. Therefore, it is an excellent choice for remote regions. Moreover, gas welding applies to all kinds of metals. It will alter steel plates and other metals expertly. Gas welding is budget friendly. It is popular among beginners.
Laser Welding
Laser welding uses laser! The type of welding has a high-temperature to weld metals. The parts are then added to the projects. The beam size is customizable. As a result, it is ideal for welding metals with different densities. Laser beam welding is reliable than gas welding. It has left traditional processes behind.
Jewelry, automotive, and medical industries use laser welding. The tools are specific. Laser welding does not need plasma torches, oxyfuel, and laser cutters.
Friction Welding
Friction welding does not change metals. It uses friction to joins them together. There are no torches or rods in friction welding. The metals vibrate and rotate to take their new shape. At the end, friction welding will remove unwanted metal from a cooling process.
Advantages of Welding
Saves money
When a welder joins materials, their work is considered permanent. Welding will not break the joints or cause damage. Moreover, the welded metals will not leak. They will function properly. Welding lasts for years. The result is impressive because welding is inexpensive.
Carry the Tools with You
Companies transport milling machines to the production site for installing. Welding equipment is carried easily with the production process. The welding tools will work with all plugs. The manufacturer can call welder to fix the mistakes.
Flexibility
Welding can be done semi-automatically, manually, or completely automatically. The freedom in operations introduces undeniable flexibility. As a result, welding can occur in tough curves, inaccessible areas, and remote regions. Furthermore, welding can also be performed in hazardous areas which endanger employees.
Disadvantages of Welding
Ruins metal's Structure
As mentioned above, most welding forms require fuel or a catalyst to manipulate the metal. The scorching heat compromises the material's base structure. The material will change forms and become unpredictable too. Welding degrades the material, which sometimes makes them useless. It can complicate a very simple task or make the metals problematic from several angles.
Welding Site Preparation
Welding requires fixtures and jigs to hold the metal stable. The set-up means having large space. moreover, welding consumes high level of energy too. Welding will emit fumes. Its wastage includes metal spatter. Welding radiation harms the welder too. Thus, you must wear proper safety gear to protect health.
Systematic Approach
A milling machine will run the tasks at the same time. On the other hand, welding requires thinking. For example, the welder will start with edges first before moving forward. Welding wastes time. It makes the welding process longer.
Difference Between Milling and Welding
Shenzhen Topfa by introducing the definition, performance, cost. Learning about the contrast will help you better understand milling and welding. Here is how they are different.
Milling and welding are very different. A milling machine breaks the surfaces of the metals and material. Welding joins two metals together. Thus, the nature of work is different.
Milling machines have sharp tools. They will make parts exactly how the client requests. Welding involves high temperatures. No electricity is need. The tools join metals into one piece.
Welding is a semi-difficult skill. The work learns with experience. An expert must watch over the milling machines. Only a professional can change the settings. They will monitor the progress.
| | | |
| --- | --- | --- |
| Particular | Milling | Welding |
| Application | Industrial | Domestic/Industrial |
| Cost | Low | High |
| Installation cost | High | Low |
| Skills | Professional | Semi-skilled |
| Material wastage | Scattered | No Wastage |
| Fire Risk | None | High |
| Heat | Low | High |
| Operation | Rotators that enshape metals | High heat that binds metals |
| Nature of work | Shaping metals | Joining metals |
| Tools | Chips, spindles, cutters | Joining tools |
Milling and Welding Safety
Manufacturers and employees must have relevant welding knowledge. They must also understand of the equipment to prevent mishaps. It will protect the lives of the employees from hazards. Welders must wear protective gear such as helmets, gloves, and eye-protecting goggles.
While making sure the milling machine works properly, CNC programming should be done with special care, because a single data error can cause a cnc crash, which can cost thousands of dollars a second.
The operator must ensure the milling machine isn't operating with a metal. Moreover, they must check that the tools and extensions are installed correctly. The tools must be sharp and accurate according to the requirement.
Summarize
Despite their differences, milling and welding are crucial in fabricating and manipulating metals. These processes can be used together to produce excellent results. Hopefully, the difference between milling and welding is clear. Now you can educate the novices to clear misinformation and misconception.