Spiral Machining: The Ultimate Guide

Aug 06,2023

Spiral machining is a method employed in manufacturing to achieve continuous patterns on materials such, as metal or wood. This technique utilizes a cutting tool that rotates and gradually removes material along a path leading to the creation of visually pleasing designs suitable, for a wide range of industrial uses.
Article Contents
Pros and Cons of Spiral Machining
Applications of Spiral Machining
How to Spiral Machining Spiral Machining Skills
Why Choose to Tuofa Custom Spiral Machining Service
What is Spiral Machining
In this method a tool, with cutting edges shaped like spirals is employed to trim the materials. This technique is also referred to as Spiral milling or helical machining. Spiral machining is extensively used in CNC (Computer Numerical Control) machining to fabricate shapes, on surfaces and contouring workpieces.
Importance of Spiral Machining In Modern Manufacturing
The use of machining plays a role, in today's manufacturing industry. It offers advantages such as optimizing material removal improving tool lifespan and ensuring cutting forces. By following a spiraling tool path it effectively reduces vibrations. Enhances the surface finish of the products. This technique holds value in sectors like aerospace, automotive and medical industries where precision and efficiency are paramount. Spiral machining enables production, and minimizes tools. Allows for intricate designs. Consequently, it has become a method, for producing high-quality components that meet the demanding requirements of these industries.
Understanding Spiral Machining Process
Spiral machining is an excellent cutting method, in the manufacturing industry. It entails rotating a cutting tool along a path to gradually remove material from the workpiece. This technique is highly effective in creating shapes and achieving surfaces and it finds wide applications in industries such, as aerospace, automotive, and medical.
Explaining the Spiral Toolpath
The spiral toolpath is a technique used in computer numerical control (CNC) systems, for machining. It involves cutting a pattern that follows a trajectory, either inward or outward. This method aims to optimize efficiency and minimize tool wear by ensuring a tool engagement with the workpiece. As the tool moves in a motion along the Z axis it gradually covers the machining area. Spiral toolpaths find applications in contouring, pocketing, and roughing operations across industries, like aerospace, automotive, and manufacturing.
Key Components Involved In Spiral Machining
Cutting Tool Selection
The selection of cutting tools depends heavily on the type of material which is going to be machined. It impacts the performance of Spiral Machining. Usually, High-quality cutting tools are made from durable materials. These help to enhance productivity and reduce machining costs. Smooth and efficient machining can easily be achieved using High-performance cutting tools with excellent chip evacuation capabilities.
There are several tools available for spiral machining. Below are some of them:
End-milling
A milling cutter, an end mill, is used in industrial milling applications. These cutting tools are useful in profile milling, tracer milling, face milling, and plunging applications.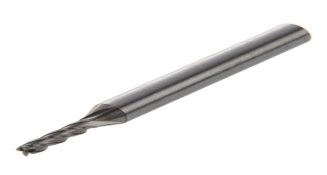 Spiral drill
Spiral drill bits vary in tip geometry and size. Diameter, core course, and taper are important factors to consider.
Spiral taps
Spiral fluted taps are designed with flutes that spiral the tap's axis. These taps are typically used for tapping threads in blind holes.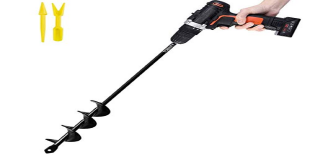 CNC Machines and Control Systems
CNC is the automated control of machine tools by a computer. It replaced manual operation and utilizes processes like milling to create finished products. The programming language that translates an NC program into precise machine tool movements is known as G-code.
www.youtube.com/watch?v=NPCOXHPeaBY&pp=ygUMc3BpcmFsIGRyaWxs
CNC Programming
CNC machines execute precise and complex tasks on different materials given below:
Milling: where the spindle rotates removing material.
Turning: The cylindrical workpiece rotates while the spindle remains fixed, resulting in the removal of material.
Drilling: A hole has been cut into the workpiece.
Grinding: It involves the rotating wheel that grinds away small quantities of material through abrasion.
Sawing: It involves cutting material into smaller parts using a blade.
Surface finish:
This process involves removing small amounts of material through grinding, sawing, and combining. It also includes polishing and brushing to create a smooth /shiny surface using abrasive methods.
Workpiece Materials and Considerations
Understanding the workpiece material is fundamental as it gives picking the cutting tools and machining parameters. The workpiece is normally a piece of somewhat rigid material like wood, metal, plastic, or stone. After a processing step, the workpiece might be continued toward additional means of procedures. For instance, a section can be made from bar stock and later become a piece of a semi-completed item. It might likewise get different surface medicines and finishes. Other considerations contain cost, accessibility, and environmental effect.
Feeds, Speeds, and Cutting Parameters
In spiral machining, feed speed states the rate at which the cutting tool travels along the part being machined. A complex feed speed results in quicker machining times but it can lead to condensed accuracy while a lesser feed speed results in lengthier machining times and leads to better accuracy.
Cutting parameters states the type of tool being used, the depth of cut, and the spindle speed.
Both the feed speed and cutting parameters need to be wisely balanced for good results in terms of precision, excellence, and efficiency.
Pros and Cons of Spiral Machining
| | |
| --- | --- |
| ADVANTAGES | DISADVANTAGES |
| Spiral machining enables an interaction, between the tool and the material leading to the removal of material | Spiral machining might not be an option when dealing with shapes or sharp corners. |
| Having a consistent engagement, with the tool helps in minimizing any marks left by it thus enhancing the quality of surface finishes. | Employing spiral toolpaths necessitates the usage of specialized CAM software and may present more challenges compared to conventional methods |
| The continuous path followed by the tool reduces wear and tear thereby increasing the lifespan of cutting tools. | When performing cuts evacuating chips could become more problematic resulting in chip accumulation and damage, to the tool. |
| By incorporating a motion vibrations are reduced, resulting in enhanced stability and accuracy during machining. | Engaging in cutting can generate heat, which might have an impact, on the workpiece material and potentially cause thermal concerns. |
Applications of Spiral Machining
Spiral machining is widely used across industries because of its capabilities.
It plays a role, in manufacturing by cutting complex shapes, which helps reduce production time and costs.
The aerospace sector benefits, from its ability to produce strong parts.
Medical device manufacturers rely on it for creating implants and prosthetics. In the woodworking industry, it ensures detailed designs.
Even artists utilize this technique to craft sculptures and decorative pieces.
Overall spiral machining has revolutionized fields by improving precision and fostering creativity.
How to Spiral Machining
Spiral machining is a technique where you use circular tool paths to make efficient cuts, in materials. To make it work you need to program your CNC machine with the parameters for the path. This will ensure transitions and proper removal of chips from the cutting area. It's important to maintain the tool speeds and feeds to achieve an accurate finish.
Spiral Machining Skills
Proficiency, in machining involves the mastery of cutting techniques specifically using helical tool paths for manufacturing purposes. This innovative method allows for the production of components with enhanced precision and productivity. Spiral machining expertise holds importance across industries, like aerospace, automotive, and medical technology. To excel in this field engineers must have an understanding of CAD/CAM software, machine tool operation, and tool selection. Acquiring these skills empowers engineers to explore horizons in machining practices.
Why Choose to Tuofa Custom Spiral Machining Service
Select Toufas Custom Spiral Machining Service, for efficient and dependable solutions. With machinery and experienced technicians, we provide notch custom spiral machining services that cater to your unique requirements. Our dedication to achieving tolerances guarantees consistent results in every project. Whether it large scale production you can rely on us to deliver outcomes within the designated timeframe and budget. Discover the quality of Toufas machining service, for all your manufacturing needs.
Conclusion
In conclusion, spiral machining is a manufacturing technique that offers benefits across various industries. Its ability to enhance productivity and reduce machining time. Improve surface quality makes it an appealing option, for intricate and complex components. By using tool engagement and maintaining a chip load spiral machining minimizes tool wear and extends its lifespan resulting in cost savings for businesses. Moreover, this technique enables the creation of geometries making it indispensable in sectors such as aerospace, and medical fields. Embracing machining technology has the potential to revolutionize manufacturing processes by unlocking possibilities and fostering innovation, in the Advantages in the field of engineering.