Is Copper Magnetic? The Complete Guide

Jun 08,2023

When it comes to the selection of materials for any application, their magnetic properties are of the utmost importance. Copper has fascinating features including its magnetic properties. However, before it can determine its magnetic properties, it is important to know its atomic structure. Therefore, an in-depth look at some of the fascinating information regarding copper will be discussed in this article. It will begin by discussing its atomic structure, followed by its properties, and then its applications. This will assist us in determining the magnetic field applications that make the most effective use of copper for the project at hand.
Contents
Click the links below to skip to the section in the guide:
Does Copper Stick to a Magnet?
Applications of Copper in Magnetic Fields
Tuofa Utilizes the Nonmagnetic Nature of Copper to Design Parts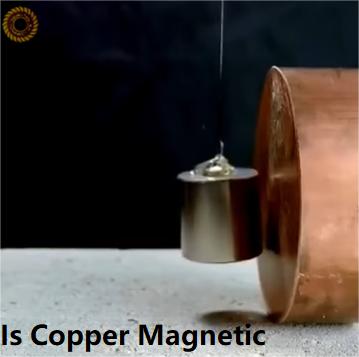 What is Copper?
Copper is a metal denoted by Cu. Group 11 elements in the periodic table of elements are soft metals with a reddish-orange color with a metallic luster when the surface is just cut.
It is one of the oldest elements known to humankind. It was used before the ancient civilization like the Greeks or Egyptians. Copper in small amounts is essential for human beings for different applications. The human body contains around 1.4-2.1mg of copper/kg in weight.
It is soft, ductile, and malleable. This means it can easily bend to any shape. Thus, it generally has low hardness. The thermal and electrical conductivity of copper is comparable. It has famous applications in coin making and as a thermocouple. It is widely used in construction, transportation, and electronic industries. The corrosion resistance of copper is also very good. Hence, it is now also used as marine hardware material. This is a reliable material that can be performed for a long time. It has good performance in harsh environments with prolonged exposure.
Copper Products List
| | | |
| --- | --- | --- |
| Copper Products | Description | Image |
| Copper wire | Copper wires have an excellent ability to conduct electricity. They are used in the process of generating, transmitting, and distributing electrical power. In addition, it is utilized in the fields of telecommunications, electronic circuits, and a variety of electrical appliances. | |
| Copper Bracelet | Copper bracelets are a popular fashion accessory for both men and women. However, its primary benefit is relieving aches and pains in sore and rigid joints. | |
| Copper ring | Copper rings contribute to a healthy Immune System. It enhances physiological equilibrium. Additionally, it strengthens the body and regulates blood pressure. | |
| Coils | Copper coils are economical, resilient, and reliable. HVAC (ventilation, plumbing, and air conditioning) industries employ them.. | |
Copper Properties
Copper has electronic configuration of [Ar] 3d104s1. It has one 's' orbital and one 'd' orbital. It has one valanced electron in the 3s orbital. Copper is a nonmagnetic material. Specifically, it is diamagnetic. When introduced near a magnet, it repels. Copper's magnetic properties are linked to its atomic structure. To create a metallic bond, the single unpaired electron (paramagnetic) in its 4s orbital is shared. This results in its diamagnetic properties.
Copper electrons spin randomly and are not arranged in a particular pattern. This implies that when a magnet attracts, no significant magnetic field is produced. Copper has a minor amount of magnetization, however. This is because electrons are minimally affected by external magnetic fields. However, under normal conditions there is no discernible magnetization.
In the presence of a high magnetic field, copper electrons generate magnetic forces close to the surface. Through this force, the magnetic flux is repelled. The magnetization produced by this process remains for a few days in copper. While in the presence of a weak magnetic field, the induced magnetization only exists at that moment. When the magnet is removed from copper, it disappears.
Thermal conductivity of copper
Thermal conductivity refers to the inherent ability of a material to transfer or conduct heat, and the thermal conductivity of metals is greater than that of non-metallic substances. It is defined by q=-kT and represented by k. While the q=heat flux and T= temperature gradient.
Copper has a very good thermal conductivity of 0.99 (cal/sec)/(cm² C/cm) or 385 (W/m K). The valanced electrons in the orbital of copper (paramagnetic) are the reason. They can freely move from one place to another in their metal lattice. This works as electric and heat charge carriers and transporters. This makes copper a good metal conductor.
Copper melting point
The melting temperature is a point temperature at which a metal becomes liquid from solid. It can be measured in Kelvin, Celsius, or Fahrenheit. The melting point of copper is 1084.62°C. The molecules of metal at this point are at vibration. They collide with each other at constant movement. It isn't easy to melt pure copper and alloys with higher copper amounts. The copper becomes liquid at a temperature above around 1100℃.
Physical properties of copper
Copper has very exciting properties. Hence it is used commonly in many fields worldwide. Electrical and thermal conductivity of copper are its most valuable features. It has a good flow of electric current and heat transfer without any loss of power. This makes it suitable for many electrical wiring applications. High ductility and malleability are also valuable properties of copper alloys. This implies that it can easily bend to any shape without cracking or fracturing. It has good corrosion resistance and cannot rust in harsh environments. It is used frequently for outdoor applications like roofing materials.
Does Copper Stick to a Magnet?
No, copper does not stick to the magnet. Copper is a non-ferromagnetic metal. The magnetic properties of copper are dependent on the atomic structure. It has one unpaired electron (paramagnetic) in its orbital, which makes it nonmagnetic material.
Magnetism is due to irregular electronic distribution in the atomic structure of magnetic materials. The flow of electrons from one to another orbit and the free spin of electrons is the cause of magnetic properties. This creates magnetic dipoles and magnetic induction. Copper alloys have a single electron in their orbit. When many copper atoms interact, it creates a cloud and forms metallic bonds. This feature makes it diamagnetic. This magnetic induction creates weak magnetization in copper.

So, naturally copper is diamagnetic when a strong magnetic field is closer. In normal conditions, it is nonferromagnetic. A magnetic repulsion is observed near the magnetic field. Copper has a relative magnetic permeability of less than 1. The magnetic permeability is reduced when the magnitude of the magnetic field is increased. In simple words, magnetic permeability is the magnetic material's capability to support magnetization. Magnetic induction and magnetic field intensity are the dependent factors of magnetic permeability.
Why is Copper not Magnetic?
Copper is not attracted to magnets due to its diamagnetic nature. It has a magnetic repulsion near the magnetic field. The repulsive action is due to the force created by the electrons gathered at the surface. A very small amount of magnetic field can penetrate the copper. This is due to the magnetic permeability of copper which is less than 1. Static fields can penetrate copper. The penetration of the magnetic field depends on the density of copper.
The magnetic field only transmits through the presence of weak magnetic force and high mass density of copper. This depends on the number of free electrons aligned in the magnetic field direction. This allows the magnetic flux to pass through the material.
The magnetic moment of copper is 1.42B.m. This is the property of metal to align its free electron in the magnetic field direction. It increases the magnetic permeability of magnetic metal. The alignment of free electrons depends on the valance electron in the orbit. As copper has one unpaired electron, this is the reason for the slight magnetic moment of copper.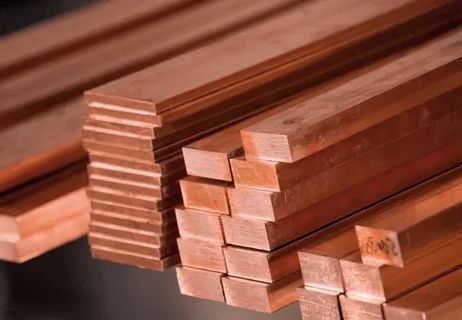 Applications of Copper in Magnetic Fields
Copper wires are the widely products in magnetic field's applications. It is processed specially to increase its magnetization. Therefore, magnetization occurs when an external electric current is penetrated in copper. This is the phenomenon of electromagnets. This mechanism makes it useful for the application in magnetic fields.
Use of copper as a conductor in electrical applications
The electrons generate magnetic fields in copper. An eddy current is produced with a changing magnetic field in this magnetic material. This makes it very conductive. Eddy current is a localized current generated in a magnetic metal by changing magnetic fields. It also has magnetic repulsion. But the magnetic induction through electrons makes it useful for many applications in magnetic fields. It has wide use in motors, transformers, and generators. The working of this device is dependent on varying magnetic fields to transform different kinds of energy, from mechanical energy to electrical energy. The copper wires work more efficiently in these devices than any other traditional wiring materials.
Copper role in electromagnets and electric motors
The electrical resistance in copper is very low. This allows an easy electric current through it. It has high ductility and malleability, which is good for coil making. Copper coils have great use in electromagnets and electric motors. Likewise, copper coils are utilized widely for electrical wiring in households and industries. They allow efficient electricity conduction without the risk of power loss, overload, and overheating. The eddy current induction in copper makes it suitable for use in motors, generators, and transformers. This good electrical conductivity of copper is its reason.
Limitations of copper's magnetic properties in certain applications
Copper also some boundaries in certain applications. The high conductivity of copper causes an electrical short circuit. Because in the presence of any conductive material (aluminum), it results in flow of electrical current inside the material. This can be very risky.
It is also prone to corrosion. This can be degraded for a long time and become brittle. This results in the wire breaking which is also very risky.
The high ductility and malleability of copper can result in the bending of copper during the application, and it can become difficult to work with copper wires and cables.
Copper wires are heavier than fiber optics wires. Therefore, it cannot be easy to move it from one place to another, but it can be installed easily.
Copper is also expensive for certain applications. The wiring of other traditional materials can be cheap because copper is rare. And its mining can be difficult and expensive.
What Does Copper Look Like?
There are free electrons and holes on the copper surface, and when light hits the copper surface, these free electrons and holes will be excited to generate plasma. Since the resonant frequency of copper surface plasmons is close to the wavelength of green and blue light, they are absorbed and converted into red light.
Pure copper is rare. It is combined with other elements in its ores. It looks like orange red in color. It turns reddish tarnish when prolonged air exposure occurs. Pure copper looks like a bright metallic luster when mined from ore. The appearance of pure copper is because of its band structure. Thus, pure copper appears orange and red light and absorbs other lights in visible region.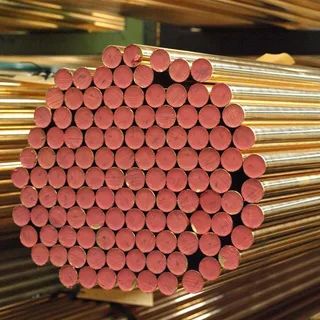 Conclusion
Copper is an important magnetic metal in modern technology. It plays an essential part in the electrical industry. The good transmission of electricity makes it suitable for many applications in telecommunication, transformer, motors, etc. The demand for copper is massively increasing. It is said that the consumption of copper will double by the end of 2035. Therefore, it is important to focus on copper's supply and demand sector. Copper can be produced in two ways: primary and secondary. The primary involves mining from ores, and the secondary is the refining and recycling copper. The primary way is a natural process, and it is a multi-staged process. The focus should be on recycling copper to meet the demands in the future.
Tuofa Utilizes the Nonmagnetic Nature of Copper to Design Parts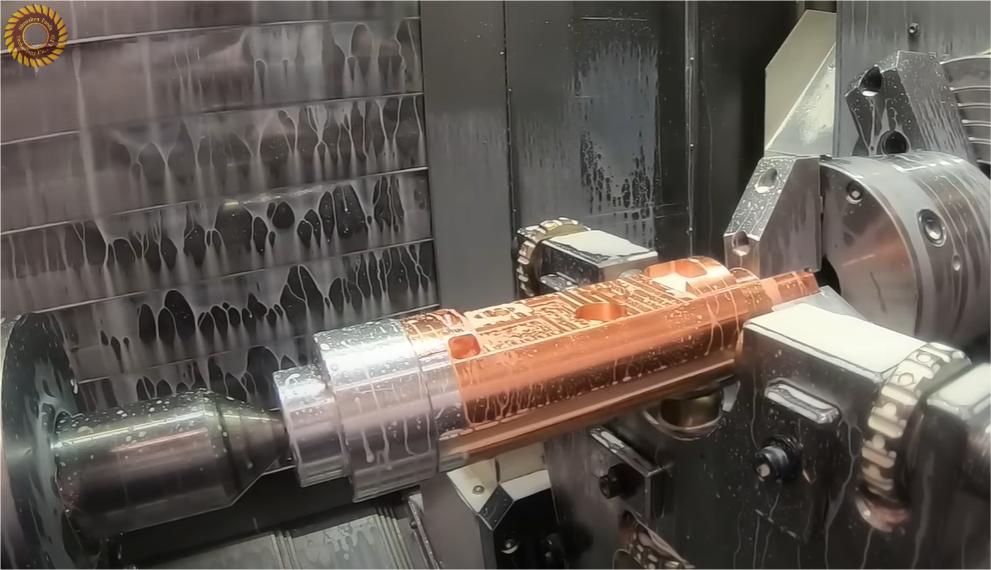 Tuofa works in many materials for industrial manufacturing, and pure copper and copper alloys are among them. With the experience 17 years of in manufacturing materials, Tuofa also deals in the nonmagnetic nature of copper for design parts. Pure copper and its alloys are easier to machine, thus making them ideal for delicate parts used in many industries, telecommunication, and electrical applications. Tuofa uses the most advanced machinery to design parts of copper. It has a motive with the great contribution to environmental protection, material improvement, reduced production costs, and increased return on investment. By using this winning formula, Tuofa has a mission to become the top custom copper parts specialist in China.
FAQs about Copper
How to make electricity with magnets and copper wire?
Copper wire produce electricity when a magnet is around it. The moving magnets produce magnetic repulsion in pure copper. And makes electrons to form electricity in the wire through varying magnetic field.
How do you test for copper?
Copper can be tested by visual inspection, by inspecting its color and appearance. A resistance test can be performed by an ohmmeter to check the electrical resistivity of pure copper. The acid test can test pure copper by soaking pure copper in hydrochloric acid.
Placing a magnet near copper can also identify pure copper. If it sticks to the magnet, it is not pure copper.