Why is CNC Machining Technology a Good Fit in Manufacturing

Nov 01,2022

The level of numerical control technology is directly related to the comprehensive national strength of a country.
At present, many developed countries abroad take the development of advanced manufacturing technology with numerical control technology as the core as an important means to improve the level of comprehensive national strength and incorporate numerical control technology and numerical control equipment into the country's important strategic materials.
It can be seen that it is of great significance for us to comprehensively and deeply promote precision machining technology and master its core technology.
Brief description of precision CNC machining technology results from the mutual integration of mechanical numerical control equipment and electronic information technology. It is very different from standard equipment in management, maintenance, and other aspects.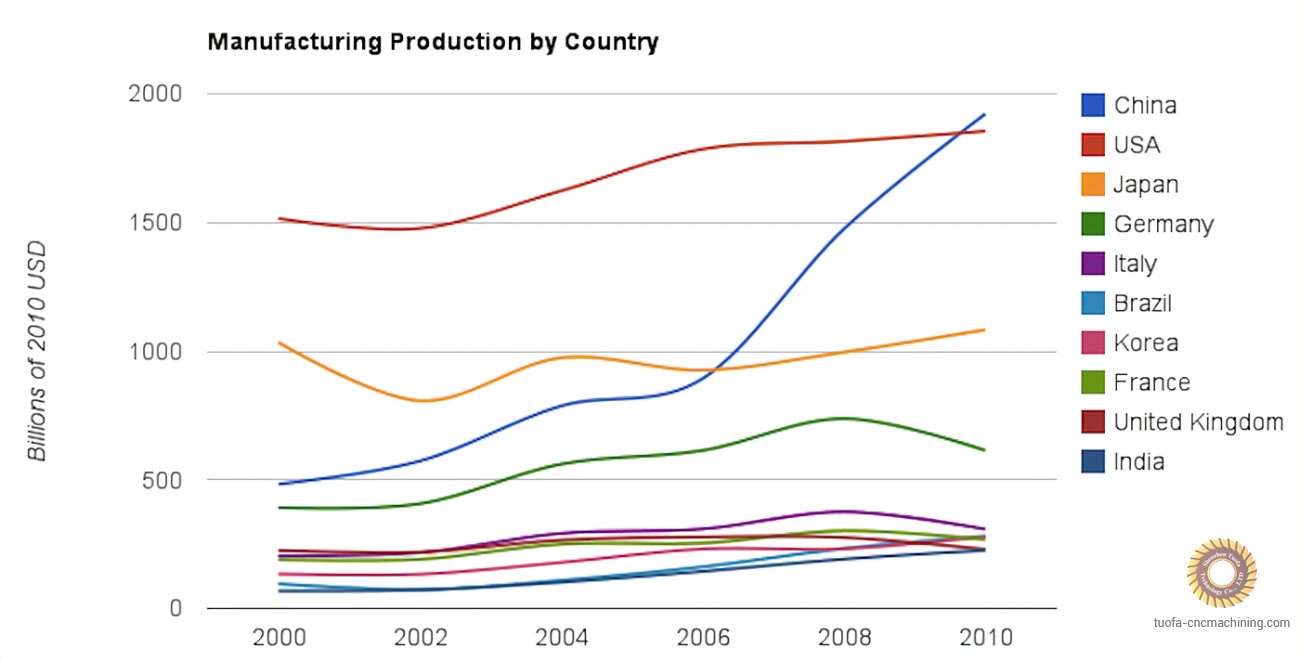 Precision CNC Machining Technology is Highly Valued By the Chinese Government
It applies the advantages of the computer system in collecting information, processing and analyzing information, etc., to the machinery manufacturing industry, effectively reducing the operating cost of the equipment and greatly improving the working efficiency of the equipment and the quality of maintenance and management.
As advanced mechanical equipment, mechanical numerical control machining equipment has many significant advantages compared with the traditional ordinary machine tools in the past. It can process complex surfaces that ordinary machine tools cannot achieve, and the operation effect is good.
In China, regardless of the precision of processing or the degree of automation, mechanical numerical control processing technology is much higher than that of traditional ordinary machine tools, which plays an important role in promoting the development of China machinery manufacturing industry and promoting the overall efficiency and economic benefits of production and manufacturing.
With the increasing importance of industry in social and economic development, the state and the government pay more and more attention to the development of the machinery manufacturing industry, vigorously develop and introduce advanced manufacturing technology, comprehensively promote mechanical numerical control processing technology, and increase human and financial resources. Support the improvement and perfection of CNC machining technology.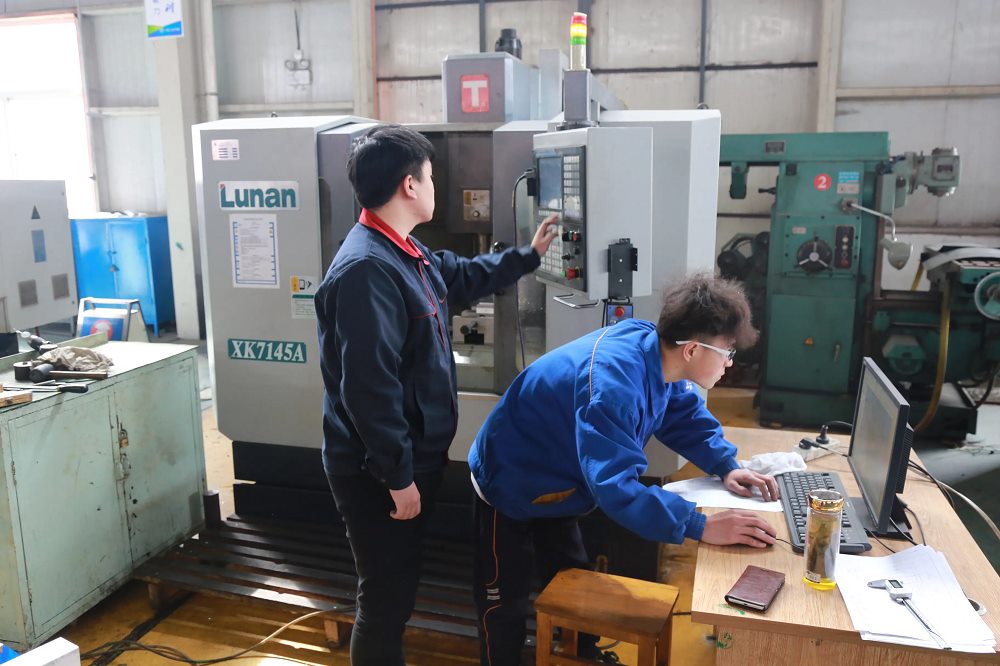 Application of CNC Machining Technology in Manufacturing Industry
Second, the application scope of CNC machining technology and its importance in the machinery manufacturing industry.
1. Application in automobile manufacturing and its importance
Today, the car has gradually become a popular commodity.
Many parts and components are involved in the automobile manufacturing industry, and the process structure is also relatively complex. In addition, automobile manufacturing technology has very high requirements for the precision of the parts, and the cost is high.
Applying CNC machining technology to the automobile manufacturing industry can not only automate the processing of auto parts and meet its precision requirements but also enable large-scale mass production and reduce production costs.
Therefore, in the process of introducing CNC machining technology into the manufacturing process of the automobile industry, we need to continuously explore and practice, improve the technology, and develop core technologies that truly possess China intellectual property rights to promote the modernization of China automobile manufacturing industry and improve its market. Competitiveness.
2. It is used in the coal mining machinery manufacturing industry and its importance
As an important part of the national economic foundation, whether the coal mining industry has reached an advanced level of modernization is closely related to the mining quality and quantity of China coal resources, social production and life, and the personal safety of mining workers.
The introduction of numerical control processing technology into coal mining machinery manufacturing can better solve this problem, using numerical control processing technology to automate coal mining machinery manufacturing and its program condition function to achieve low-cost small batch production. The manufactured. The parts have higher precision and can fully meet the requirements of relevant technical standards.
3. It is used in armament machinery manufacturing and its importance
At this stage, an important goal of China national defense construction is to realize the modernization of national defense construction, which is directly related to national security and social stability and whether the general public can live in peace and contentment.
The application of CNC machining technology to the armament machinery manufacturing industry, the organic combination of traditional production machine tools and CNC machining technology, to achieve the modern processing and manufacturing of armament machinery, can not only promote the development of armament machinery manufacturing towards advanced, precise and cutting-edge but also make armament machinery Realize mass production and reduce the cost of production and processing.
4. It is used in machine tool equipment manufacturing and its importance
In the production process of mechanical products, machine tool equipment is one of the most common production equipment. It can be said that the level of technical content and production efficiency of machine tool equipment will directly impact the modernization of the machinery manufacturing industry.
The application of CNC machining technology has two major functions to promote the improvement of the production efficiency of machine tool equipment and realize mass production; to allow machine tool equipment to truly realize automatic production and realize digital supervision and management of machine tool equipment.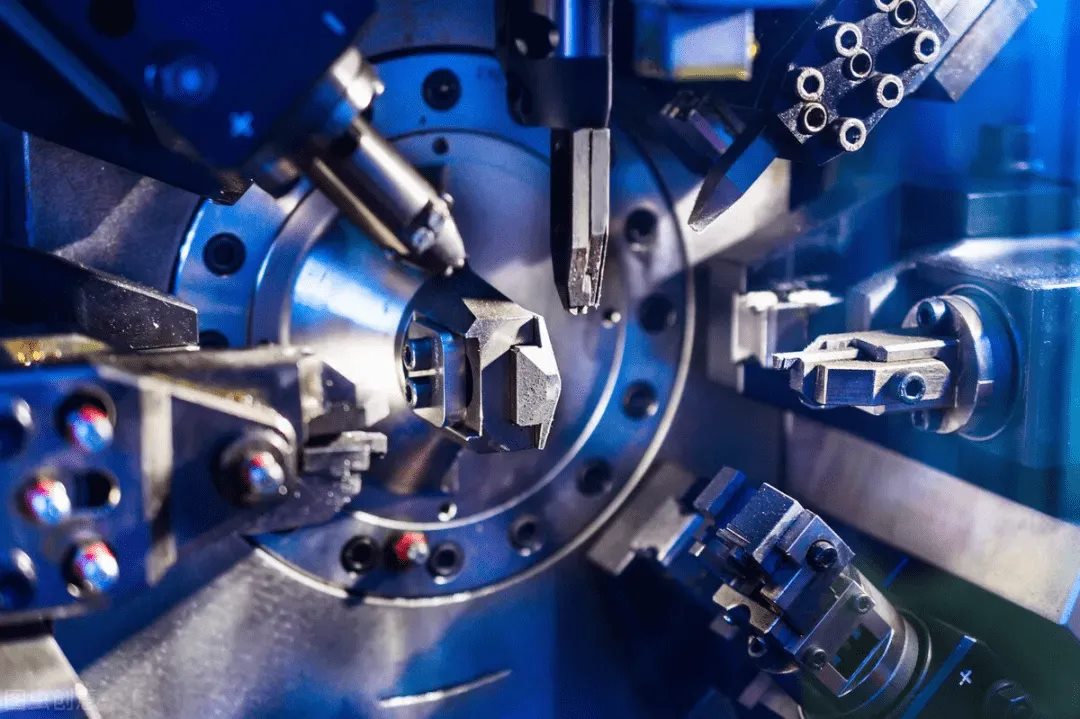 Current Situation and Development Trend of CNC Machining Technology in my country
1. The development status of CNC machining technology in my country
Nowadays, the upgrading of CNC technology is getting faster and faster, and CNC machine tools are also developing and progressing in the direction of high performance, precision, and high flexibility.
Judging from the overall situation of the application of CNC machining technology in my country, there are mainly the following reasons that affect the improvement of the level of CNC machining. First, there is a lack of scientific and rational use of CNC machine tools.
The machinery manufacturing industry has been developing for a long time in our country, and machining technology has also experienced a long development period.
To save costs and reduce expenditure, some machinery manufacturing enterprises are reluctant to invest funds in the overhaul and maintenance of mechanical processing equipment, resulting in depreciation and aging, which seriously affects the accuracy and quality of processing equipment. CNC machining technology The application effect has been reduced a lot.
The staff members operate more casually during machining. They do not use and operate the machine tool strictly according to the relevant regulations, which leads to confusion in the use of the machine tool. etc., all of which have caused serious damage to the mechanical equipment, and the processing quality and efficiency of the product have also been seriously reduced; secondly, the inaccurate control of the tool is another important factor affecting the level of CNC machining.
It can be said that whether the tool change method is appropriate has a huge impact on the machining accuracy of CNC machining.
This requires the staff to choose a reasonable tool-changing method and shorten the tool-changing time as much as possible. Only in this way can the tool-changing efficiency be improved, the investment cost can be reduced, and the accuracy can be maximized; In this way, the effective and reasonable arrangement of the tool position will also have a certain degree of influence on the machining level of the mechanical numerical control.
2. China development direction and trend of CNC machining technology
To this end, we urgently need to formulate a systematic and reasonable strategy to promote the further development of China CNC machining technology and to align with the level of foreign developed countries as soon as possible.
To this end, we can proceed from the following aspects.
①First of all, focus on developing an open CNC system + motion controller. This CNC system has the advantages of a high level of processing information, a high degree of openness, and strong applicability. It has great advantages in improving the precision and flexibility of processing and manufacturing. Advantages, able to fully meet market demand.
Currently, China CNC machining technology is still relatively backward, and open CNC has brought a good opportunity for developing China CNC industry. For this reason, we should increase efforts to support the research and development and application of open CNC technology to promote China manufacturing industry. Optimization and adjustment will ultimately improve China comprehensive national strength.
②Secondly, in our country's machining process, it is still manual work for analyzing the production and manufacturing drawings, writing the parts processing program, etc. This method has low work efficiency and a high probability of errors.
To this end, we must transition from manual programming to automatic programming as soon as possible, replace manual operations with computers, improve work quality and efficiency, and effectively reduce the production cost of manufacturing.
③ Nowadays, CNC machining technology is more and more widely used in the machinery manufacturing industry.
To meet the development needs of the times, we should also actively innovate numerical control technology, strive to develop economic numerical control machine tools, and improve the old equipment in machining to improve the level of machining technology and machinery manufacturing to promote the long-term, long-term development of China machinery manufacturing industry. Healthy growth.
④To realize the intellectual development of numerical control technology is a problem we urgently need to solve.
The intellectual development of CNC technology can improve machining efficiency, supervise and control the machining process, and simplify the machining operation.
CNC machining technology has technical advantages such as technology, automation, and precision. Its level is directly related to the development capability of a country's machinery manufacturing enterprises. For this reason, we must strive to improve CNC machining technology and optimize machinery with the help of advanced science and technology. Processing technology promotes the rapid development of China manufacturing industry.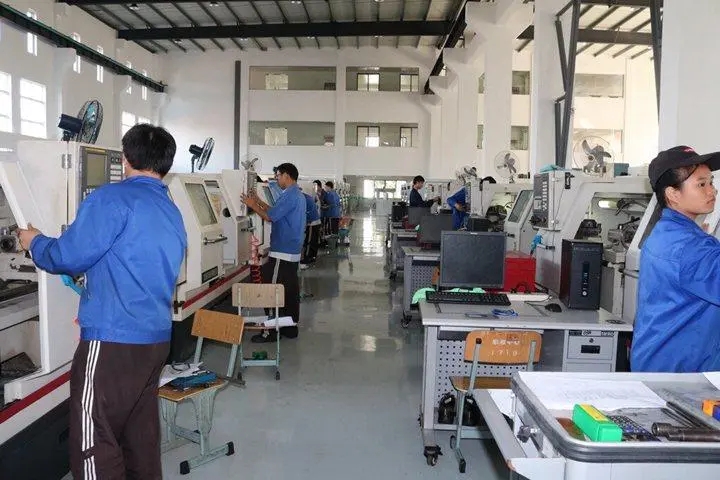 China Shenzhen machining manufacturer uses advanced CNC machining technology to establish a precision machining workshop with 40 mechanics and 4 engineers. With comprehensive manufacturing capabilities, Tuofa CNC machining manufacturer has timely and fast orders. Responsiveness can ensure on-time mass production and delivery to customers and meet customer order needs.
1. CNC lathe
CNC lathes are the most mature, practical, and cost-effective processing equipment in the CNC industry. With the improvement of equipment performance, the new equipment can be processed according to the workpiece production of different sizes and shapes. Compared with traditional machining methods, CNC machining methods have higher production efficiency, lower production costs, and better quality control. When using a CNC lathe, workpieces must be cut to a range of tiny dimensions, such as small diameters, holes, hole patterns, or hole diameters. For larger and smaller diameter workpieces, machining must be performed in such a way that the tool moves throughout the machining process to achieve both finishing and non-finishing effects.
Therefore, CNC machining manufacturers need large quantities for small diameters, hole patterns, or hole diameters. In addition, the ability to process parts with complex shapes must be considered.
In addition, high precision and small-size workpieces require fast tool movement to obtain enough space to finish the workpiece surface. Since the types of tools used by CNC lathes are mostly small, small hole size, or small hole type or hole shape, the number of tools used is small.
2. Mold processing
If complex machining is not required to complete the mold design, then the mold is the most basic link in manufacturing. The manufacture of molds involves a variety of molds, such as the manufacture of mold forming and stamping parts and the forming of certain mold parts. Due to the complexity of these molds, three to four different types of machine tools are usually required to process the molds. For example, Kawssen produces lathes for machine tools (SMCV). It has been running successfully for decades. Kassen makes a high-speed CNC machine that can machine parts at nearly the same speed and number of tools. Meanwhile, Kawssen produces a large high-speed CNC machine (JHMCV) capable of machining complex molds.
3. Forming
The Tuofa CNC Machining company now has molding processing equipment (SMCV). CNC machining parts manufacturers can machine metal workpieces such as titanium and titanium alloy thin-walled workpieces or other high-strength components. The device uses technology from Japan's Mitsubishi Company. This technology has high density, high strength, and low cost, so it is very popular in manufacturing industries around the world. In addition, an advanced automated forming and machining (ASC) system can automate the part manufacturing process. When the workpiece is processed (no need if the mold is used), an instruction will be issued inside the equipment to automatically send the part into the mold for curing. As needed, the device automatically measures whether the mold has cured and controls the steps accordingly.
4. Heat treatment processing
Heat treatment processing processes the workpiece at a low temperature, which helps reduce part deformation and improve performance. Hence, it is especially suitable for parts with high strength and plasticity. Through heating, cooling, and heating, the hardness of the part's surface is increased, the surface roughness is reduced, or no machining is required. At the same time, quenching and tempering also help prevent carbides and oxides in the metal from adversely affecting the surface roughness and properties of the workpiece.
Therefore, heat treatment processing has always had a place in CNC machining. But heat treatment also creates a series of problems. For example, incorrect temperature control or excessive cooling can cause the workpiece to deform or not be machined as required; additional machining costs may be incurred due to part quality; parts may be scrapped due to part shape changes; Machining costs; machining accuracy and surface roughness cannot be guaranteed; workpiece fixtures are easily damaged (especially when part accuracy and surface roughness are inconsistent) or machine tools cannot provide high-quality parts. Therefore, manufacturers must improve heat treatment quality and reduce product loss.
5. Robots and their automated processing
With the increasing application of industrial robots, the breadth of robot applications is also becoming wider and wider. Robots can perform various machining tasks, from surface preparation to machining workpieces, but only the robot's speed can reach the fastest speed. In addition, robots have autonomous capabilities and flexibility. Most robotic systems have complete motion control software. To improve efficiency and reliability, most robotic systems today use two independent motion controls and actuators, independent of each other.
When one or more robots need to be moved, a controller can also control each robot so that one can be used to complete various machining tasks. If the robot has to move a few points to complete the processing of a workpiece, then the robot can achieve a similar automatic switching control function through the servo motor. Better performance and precision are achieved using servo motors instead of robots (not driven by servo motors). If the traditional milling method is used for milling, the motion control of the machine tool is not very flexible, and the milling speed will also be greatly affected.
6. Digitization
With the continuous development of smart devices, Industry 4.0 has become an important trend. Industry 4.0 provides manufacturing and service support to customers through network technologies in a connected world. By leveraging Internet technology, businesses must achieve better interaction, communication, collaboration, and coordination. In the context of Industry 4.0, companies must adapt to a changing environment. Customer demands for increased productivity, safety, and corporate competitiveness must be met. Businesses must monitor the condition of inventory, purchasing, and processing equipment in real-time and adjust processes as needed. In addition, smart devices must have high reliability and security to automate production lines. For demanding customers, these technologies are critical.
CNC Machining Technology Development Trend
The development trend of high efficiency and compounding: the increase in the requirements for high speed and precision of machine tools has led to an increase in the requirements for the manufacturing speed of processed workpieces. At the same time, due to the fierce product competition and the rapid shortening of the product life cycle, the rapid processing of molds has become a must-have condition for shortening the product development time. The demand for manufacturing speed has led to the development of machine tools for processing molds towards high-efficiency specialized models.
CNC machining technology is a technology that uses digital information to control mechanical movement and working processes. It is a modern manufacturing industry that integrates traditional mechanical manufacturing technology, computer technology, modern control technology, sensor detection technology, network communication technology and opto-mechanical technology. It has the characteristics of high precision, high efficiency, flexible automation, etc., and plays a pivotal role in the realization of flexible automation, integration and intelligence in the manufacturing industry.