China Top 10 Brass Fittings Manufacturers and Suppliers

Aug 24,2023

An alloy of zinc and copper called Brass. Brass has low coefficient of friction, good malleability and low melting points. The other outstanding feature of brass is that it has high corrosion resistance. China is leading brass fitting manufacturer in the world right now. China is providing best and great quality spare parts and brass auto parts all over the world. The services that are provided with great quality by China's brass fitting companies are brass craft valves, brass air-brake fittings, brass switch gear components, brass hose fitting and brass electrical components and brass electrical parts.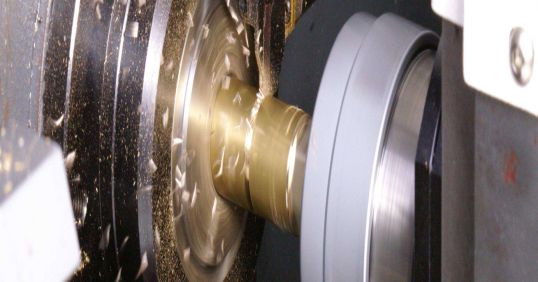 China Top 10 Brass Fittings Manufacturer Profile Chart
China is providing skilled and experienced brass fittings products of high quality. So choosing the best company suited as the best brass fitting manufacturer. Here is the overview of 10 best brass fitting manufacturer in china and your search will end here. Shenzhen TUOFA brass fitting manufacturer has been at the top of that list. They provide products like brass CNC turned components and brass precision parts. The other industries are brass compression fitting manufacturer and brass insert manufacturer.
Shenzhen TUOFA
They have highest caliber of brass fitting manufacturing. Shenzhen TUOFA is the best in providing best quality brass products and globally as well. They produce best Brass CNC turned parts and brass precision components. They provide almost 70+ million products to the world. Experienced engineer team makes sure that customer gets the products meeting his requirements. The company ensures all ISO standards while providing services of brass fitting. It ensures comprehensive examination performing. They deal oil & Gas, telecom, electronics, energy, robotics, and automotives, medical and aerospace.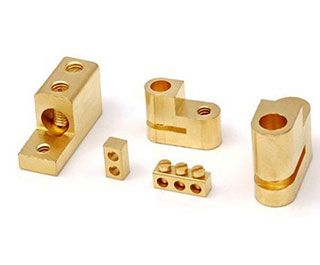 Rapid Direct
It is a top-tier company when it comes to brass fitting manufacturers in China. From rapid prototyping to mass production of brass components this company is been excellent for many years. The team of skillful engineers and professionals make sure that every product is of high class fulfilling the needs of the customer. CNC brass manufacturing parts is been the best feature of their industry.
Xometry
Xometry has been excellent in providing rapid manufacturing solutions for brass fitting materials. They can handle low volume, medium and high volume by not compromising on the quality of the product. It has been the primary manufacturer of brass fitting valves, faucets and brass OEM parts for many years. Other than China they are providing services in overseas countries like Japan, America, Italy and Germany shows the trust they gain as trusted brass fitting manufacturer worldwide. Their extremely efficient R& D team making 15 to 20 new products every month.
WAYKEN Rapid Manufacturing
When it comes to rapid prototyping from CAD and fast manufacturing from brass WAYKEN has been outstanding with their excellent craftsmanship. They are expert in 5-Axis CNC machining and precision machining to custom brass products. They have been using different brass grades to provide premium quality parts. To guarantee high quality standards zero-defect policy and triple layer inspection has been implemented.
Junying
With immense understanding in CNC machining for brass fitting parts and having over two decades experience CNC lathing has been among the top brass fitting manufacturer in China. Their cost-effective, affordable and high quality products in CNC brass parts manufacturing make them prior choice to the customers for brass parts and products. Swiss machining, CNC machining and plastic injection molding are some major services provided by the company. They also offer free modulation, consultation and prototype services following quality standards.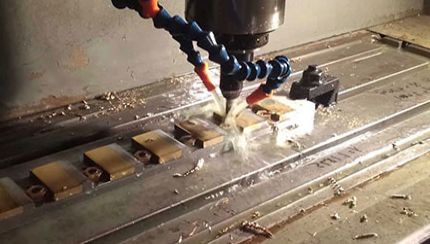 DEK Manufacturing and Machining Services
If you are looking for services like 3D printing, sheet metal fabrication, brass fitting parts and precision CNC machining then your search ends at DEK brass fitting manufacturer in China. They easily customize your product from prototyping to the end-product. They have manufacturing experience of over 21 years, having 2300+ clients worldwide and having 99.9% satisfaction rate from customers which ensures their high manufacturing capabilities. Almost 1600 materials can be selected for machining from plastic to metals at DEK for manufacturing.
At-Machining
It has been a professional brass fitting manufacturer providing services for brass piping & fitting, hot forged parts and brass machining parts with high quality. They are highly determined for professional service and innovative solution to their customer. The quantity of the order does not affect their performance; the task is to get the job well done according to customer's need. They are best service providers of PEX fitting, brass nipple, brass fitting, brass elbows and brass tees etc.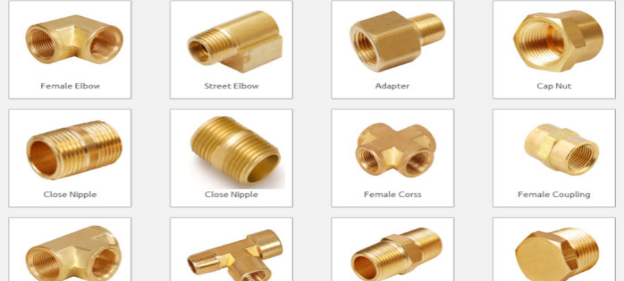 Xinxiang Fengxin metal products Co., LTD
As we discussed its establishment year is only 9 years old but then if we look at their profile as brass fitting manufacture they are competing with other best companies by providing quality products all over the world. Their accuracy and advanced technology use is distinctive feature of the company. They are the key metal parts manufacturer and suppliers to well known companies of the world like HAIER, GREE, Skyworth and Tylenol. They provide air conditioning parts pipe fittings to the air-conditioning companies' worldwide.
Ningbo ACRO Fluid Control Co., Ltd
This company is highly regarded in providing brass craft valves and brass hose fittings for the control and conservational use of water in industrial, municipal, residential and commercial applications with great quality assurance. It has been working for more than 20 years. The motto of the company is to bring the most attractive and pioneering products to the market. A team of highly experienced engineers is dedicated to provide top quality, cost effective and efficient products for their customer.
LEGINES Industrial Machinery Inc.
When it automatic CNC machining, Semi automatic machining or testing equipment you have reached your destination for brass fitting manufacturer. LEGINES are the professional brass metal parts manufacturer for all kinds of air-brake hose assemblies. This company contains 55 CNC machines, 45 Semi Automatic machines with three sets of testing equipments for the production of different brass materials. The core products of the company are brass pipe fittings and brass hose fittings.
Why choose Shenzhen TUOFA Custom Brass Fittings
Brass fitting manufacturer provides quality products to the market ensuring the modern day technology and satisfying all quality standards. The top of this brass fitting manufacturer is Shenzhen TUOFA providing quality Brass CNC machining material products not in china but all over the world. There are following reasons to choose TUOFA for you brass products:
It provides the best online services for precision cnc machining for their clients all over the world.
On-time delivery of the products is also an attractive feature
The online quote for any service is available in less than 12 hours.
Machined prototypes for any machining part will be provided in only 1 day
The tolerance for the products is as minimum as 0.01 mm
Customer satisfaction is their first priority having a sales team which is proficient in English.