Alloy Steel vs Carbon Steel: The Key Differences and Selection Criteria

Jul 04,2023

There is hardly an industry that doesn't use steel as it's counted among the most common materials in the world with varying applications. Technically, steel is an iron alloy that gets its unique properties by combining different elements in specific quantities to obtain versatile properties. With so many different combinations under the umbrella name of steel, choosing the right kind becomes an important design decision with many dependencies.

alloy-vs-carbon-steel.jpg
Alloy steel vs carbon steel is a frequent debate because of how common both variants are. They have multiple applications across different industries and it's important to understand their key differences and main characteristics to make an informed decision.
Before continuing with the comparison, it's better to have a brief overview of both Carbon and Alloy steels along with major physical/mechanical properties and industrial applications.
What Is Carbon Steel?
Apparent from its name, Carbon Steel is an alloy type that primarily uses different concentrations of Carbon to augment Iron's strength and characteristics. There are naturally a few variations where you'll find other materials like Magnesium, Silicon, and other elements. However, Carbon will still have the largest concentration after Iron in the mixture.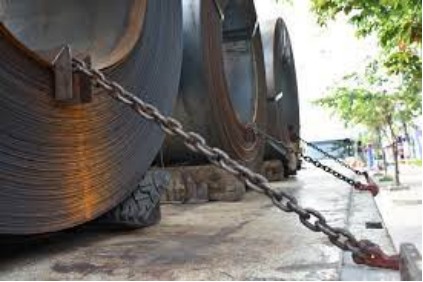 carbon-steel-chains.jpg
Based on the carbon content, the industry generally relies on the following 4 categories:
Low-Carbon Steel: Carbon content of around 0.3%, which is both ductile and flexible enough to create strong intricate products for varying applications.
Medium Carbon Steel: Higher durability and similar ductility to low-carbon steel. The carbon content in this mixture is around 0.3% to 0.6, which is ideal for automotive parts that sustain great loads.
High Carbon Steel: A high-strength variant with 0.6% to 1.4% carbon in the mixture. Generally used in applications where little to no flexibility, but a lot of strength is needed.
Very High Carbon Steel: Also called cast iron and has about 2% carbon in the mixture. This is perhaps the most powerful carbon steel variant with excellent strength and durability. However, those properties come at a cost as cast iron is not flexible at all.
Notice how the addition of carbon increases the strength of the resulting allow but compromises the flexibility? The right choice depends on the application as it determines the balance between strength and flexibility needed for smooth operations.
Is Carbon Steel an Alloy?
Technically, yes. Carbon Steel is also an alloy as it's a mixture of Iron, Carbon, and trace amounts of other elements. However, it's referred to as carbon steel because of its relatively high carbon content and to differentiate it from all the other alloys used in the industry.
Carbon Steel Composition
As stated before, the main constituents of carbon steel are Iron and Carbon itself. Many types of carbon steel will also have trace amounts of other elements like silicon, but their percentages are too small to be considered. The main composition will generally vary by small amounts of carbon (up to 2%) added to Iron.
Carbon Steel Properties
Here are a few major properties of Carbon Steel that allow it to be suitable for a lot of industrial applications.
A high melting point between 1425 to 1540oC
High hardness to resist abrasions and other wear.
Suitable strength for industrial applications.
High ductility for easier forming and shaping.
Strength enhancement through heat treatment and other post-processes.
How strong is carbon steel?
Carbon Steel is famous for its high strength and versatile applications. You'll often see it being used for structural, construction applications, and other areas where high strength is needed.
The exact strength is hard to generalize since the actual number depends on several factors including the carbon content alloy grade, and other processes like heat treatment. However, it's common for the ultimate tensile strength, the industrial criteria for strength, to be in the range of 370 MPa to 1520 MPa.
Alloy Steel: Types, Applications, and Properties
Alloy Steel consists of any combination of Iron, Carbon, and other elements like Molybdenum, Nickel, Chromium, etc. All these elements combined give alloy steel varying properties from corrosion resistance to excellent strength, and overall aesthetic appeal. The properties Alloy Steel brings to the table are great, but they do come at a cost. The overall process of alloying multiple elements and getting the required properties is more energy extensive and elaborate, which naturally increases the material cost.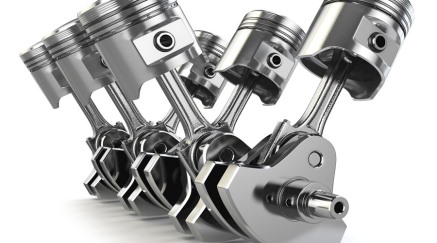 nickel-based-steel-used-in-automobile-engines.jpg
Types of Carbon Steel
Alloy Steel is not a homogenous material. There are countless possibilities based on the constituent elements and their concentration. However, the following 5 types of Alloy Steel are the most common:
Chromium Steel
Nickel Steel
Molybdenum Steel
Vanadium Steel
Tool Steel
What is a Low Alloy Steel
As its name suggests, low-alloy steel has a lower concentration of alloying elements in the mixture, which compromises its overall properties. They are common in many applications with low requirements as they are not as expensive and provide a good balance of mechanical characteristics.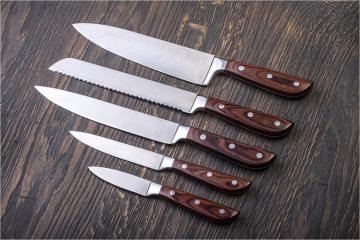 low-alloy-steel-used-for-non-intensive-applications.jpg
Just like Alloy Steel, Low Alloy Steel also has no set composition as it varies based on the concentration and combination of constituent elements. However, the strength enhancement, corrosion resistance, and high-temperature performance are significantly better than Iron, which makes low alloy steel a great choice for multiple industries.
What is the Difference Between Alloy Steel and Carbon Steel
The short answer is no, alloy steel and regular steel are two ways to refer to the same thing. All steel is some kind of alloy containing iron and other elements in different combinations. Generally, carbon steel, which is technically a steel alloy as well, is referred to differently because of its common application and high concentration of Carbon in the mixture. However, there is no such thing as a difference between alloy steel and regular steel because all steels are alloys of iron and other different elements.
Despite them being the same thing technically, the differences between alloy steel and carbon steel are numerous. Generally, Alloy Steel is considered better than its Carbon counterpart, but that is not the case. Both steel variants have a few advantages/disadvantages over one another, and the right choice is always dependent on the material requirement and the application.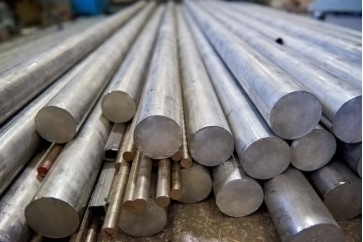 carbon-and-alloy-steel-compared.jpg
The following text will compare the performance of both Alloy Steel and Carbon Steel on the basis of the most important characteristics that the industry demands and basis its material decisions on. Those characteristics are composition, corrosion resistance, overall strength, hardness, common applications, and overall costs.
Composition
The most common element in both carbon and alloy steel is iron. However, the difference is between the constituent elements. Carbon steel is predominantly made up of carbon and iron with a few other trace elements that are generally not considered much.
Alloy Steel, on the other hand, is made up of a combination of different elements like chromium, silicon, molybdenum, etc. These combinations enhance the overall strength, corrosion resistance, and other properties of the material while giving it an aesthetic look as well.
Because of the different compositions, both Alloy and Carbon steels have different processing requirements. Carbon Steel is much simpler to make while Alloy Steel requires many elaborate processes.
Corrosion Resistance
All kinds of Steel are resistant to corrosion. However, Alloy Steel fares relatively better than Carbon Steel in harsher environments. Today, both types of steel are commonly used in construction, automotive structures, and other applications where durability is an integral factor. However, Alloy Steel is much more suitable for harsher applications because it resists corrosion for a longer time and has better durability across all conditions.
Overall Strength and Hardness
Steel is known for its durability, and Alloy Steel especially delivers excellent strength and hardness characteristics because of additional elements like Chromium and Nickel.
Carbon Steel, on the other hand, can exhibit every close durability characteristic to Alloy Steel, but after going through different post processes like heat treatment and tampering. However, Alloy steel will still fare better as its constituent elements are naturally stronger, which further enhances the already excellent properties of steel.
Common Applications
Both Carbon and Alloy Steel play an integral role in multiple industries because of the excellent strength and durability they offer. Furthermore, materials offer great corrosion resistance and are very versatile in their applications, which means that they can be easily used in a lot of industries.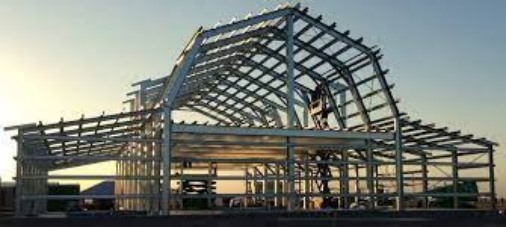 fabricated-steel-structure.jpg
Here are the most common applications of both Carbon and Alloy Steels:
Carbon Steel
Construction
Automotive
Manufacturing
Piping
Kitchenware
Agriculture
Alloy Steel
Aerospace Industry
Oil & Gas
Automotive
Medical Equipment
Power Generation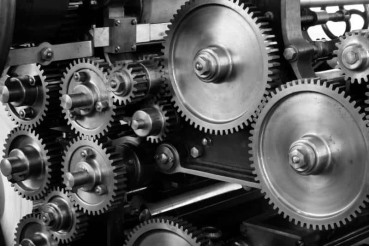 alloy-steel-gears.jpg
Costs
If costs are the only consideration for a project, then Carbon Steel is the most natural choice as it has significant economic advantages over its Alloy counterpart. The main reasons behind it are the differences in the processing requirements for both materials. Alloy Steel has more elaborate requirements that need more time and resources. Furthermore, elements like chromium, nickel, and silicone are much more expensive than carbon, which directly impacts the overall cost of Alloy Steel.
Is the above information too much to read? Here's a quick breakdown of key differences between Alloy and Carbon steel to facilitate better decision-making during the design phase.
| | | |
| --- | --- | --- |
| Characteristic | Carbon Steel | Alloy Steel |
| Strength | | ✔ |
| Flexibility | | ✔ |
| Durability | | ✔ |
| Corrosion Resistance | | ✔ |
| Hardness | ✔ | |
| Cost | ✔ | |
| Processing Requirements | ✔ | |
| Ductility | | ✔ |
Which is Better Alloy Steel or Carbon Steel?
There is no correct answer or a clear winner in the Alloy Steel vs Carbon Steel debate. The actual choice depends on the overall requirements of the project. For instance, Carbon Steel is an ideal choice for a project where cost is the most important factor with an acceptable level of strength and durability. Similarly, Alloy Steel would be recommended for projects where corrosion resistance is something that can't be compromised.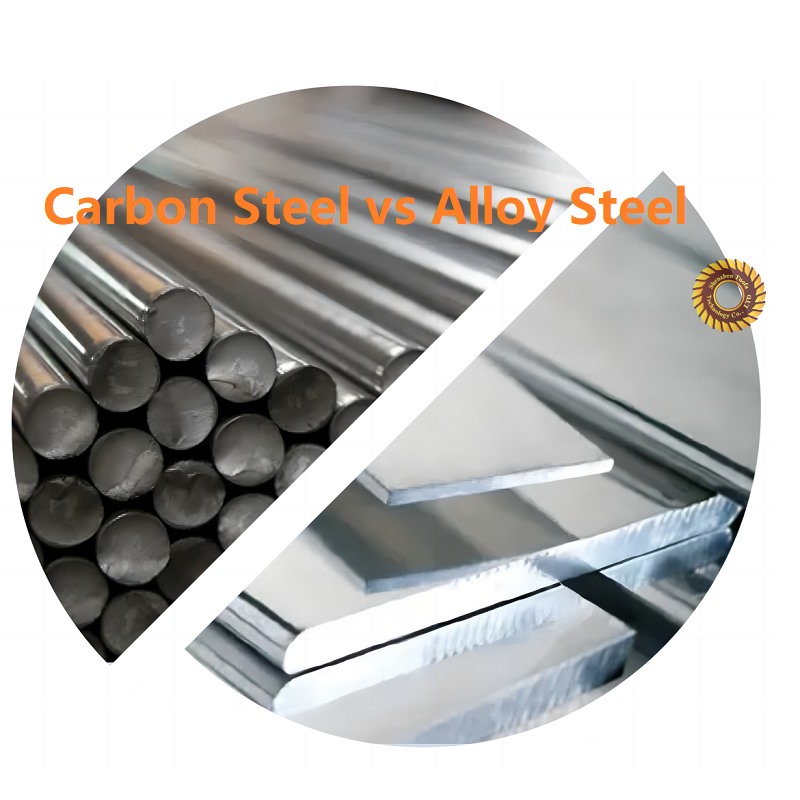 To sum up, both Alloy Steel and Carbon Steel are excellent material choices as they deliver exceptional strength, durability, and other characteristics. As it goes with any material choice, both choices have advantages or disadvantages over others, but the right choice depends on the application requirements of the project.
FAQs on Alloy Steel vs Carbon Steel
Here are a few of the most asked questions about Alloy Steel vs Carbon Steel that can help anyone understand the gist of the debate and make an informed decision regarding the two materials.
What is the main difference between Carbon Steel and Alloy Steel?
In all technicalities, Carbon Steel and Alloy Steel are the same. They are both alloys and have Iron as the main constituent element. The difference is in the combination as Carbon steel is predominantly made up of a mixture of Carbon and Iron while Alloy Steel consists of multiple other elements Chromium, Nickel, Vanadium, etc.
Why is Alloy Steel more expensive than Carbon Steel?
The overall cost of the material depends on several factors including the cost of constituent elements, the processes required, and the resources involved. Carbon, the most predominant alloying element in Carbon Steel, is readily available everywhere whereas elements like chromium, vanadium, and nickel are quite expensive. Furthermore, Alloy Steel requires many elaborate processes before they are ready for market and all that is reflected in the final cost of the material.
Can Carbon Steel be used in place of Alloy Steel?
The short answer is no. The most important distinction between Carbon and Alloy Steel is in their corrosion resistance. Since Carbon Steel can't ever provide the same level of durability and corrosion resistance in harsher conditions, it's not viable to use it instead of Alloy Steel. Doing so can only affect the overall viability and performance of the structure or product under consideration.
So, it's never recommended unless there is a way to change the application conditions to make them suitable for Carbon Steel.