A Definitive Guide to High-Speed Machining Aluminum

Oct 27,2022

Like other metal resources for component machining, aluminum has a wide range of formability and adaptability, but these qualities should not be taken lightly. It is considered a must-have by practically every industrial company. It offers one of the easiest to machine materials, which cuts production time and costs. It is therefore pretty challenging to maximize its features and stay ahead of the competition. The CNC machining aluminum manufacturing industry is highly competitive because every precision machining manufacturer uses aluminum to machining parts..
Knowing the proper procedures to use when treating such a metal is crucial for the intended results. You must tune your tools, production settings, and machining approaches for this valuable material if you want your production operations to go more seamlessly and efficiently.
The fact that this metal is naturally malleable and has a relatively low melting point is distressing to a lot of designers and engineers alike. The complexity of the issues encountered by many machinists varies depending on the type of aluminum alloy employed in the project. Cutting aluminum, particularly thin sheet layers of metal, may require years of experience and keen skills. It is connected to frictional heat, which occasionally exceeds aluminum's melting point. Furthermore, due to the metal's low strength, using aggressive cutting tools may result in the entire workpiece folding or deforming completely.
Nevertheless, the need for readily manufactured parts in the 21st century has led to numerous technological advances. Customers want their goods faster and require greater precision than before, as the popularity of rapid prototypes or customized components increases each year. Aluminum is arguably the best material that may be used because it is one of the most often used alloys in modern manufacturing. Because of this, new milling techniques for aluminum continue to expand. High-speed machining using CNC techniques is one such approach. Both aspiring designers and seasoned machinists can use this article as a reference on how to use such technology when treating aluminum.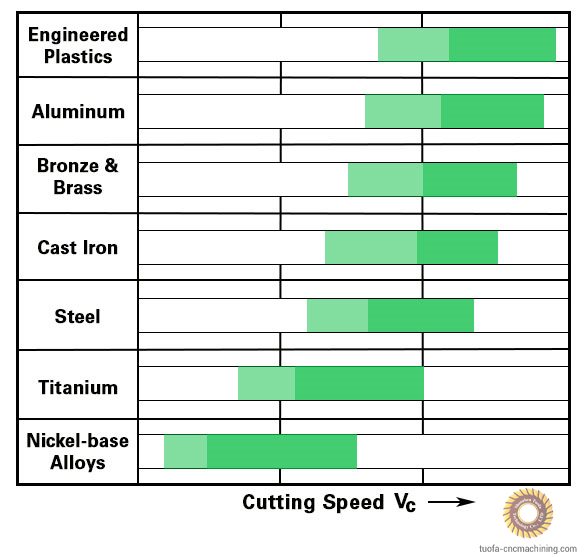 An Overview of the CNC Machining Process of Aluminum Alloy
High-Speed Machining is a dependable CNC aluminum milling procedure used today. The primary distinction between high-speed milling and conventional milling is the higher velocities of high-speed milling, which enables the machine operators to boost cutting flows. As a result, high-speed machining of aluminum has many unanticipated benefits. Here are the many advantages of utilizing high-speed machining for aluminum milling as opposed to traditional milling processes.
Exceptional Efficiency
It is possible to increase the feeds by boosting the cutting speed up to three times faster than with traditional aluminum milling, particularly when using softer alloys. As far as current technology goes, the variables that determine the performance of the entire milling operation are the machining feeds. Despite this, high-speed machining is substantially more efficient than traditional milling. Due to the mechanical performance of aluminum, material removal efficiencies can be staggeringly high when spindle revolution speeds are also increased.
Aluminum milling operations employing high-speed machining techniques are a very profitable solution for the aviation and automobile industries due to their efficient material extraction. First off, a lot of material must be removed from vehicle prototypes, ideally with a minimal number of milling configurations. In addition, there are numerous lengthy, substantial portions with thin walls and deep pockets. Because of these reasons, a majority of the materials used in airplanes and projectiles are aluminum alloys.
Lower Processing Temperatures
It has been demonstrated that when the cutting speed increases, the temperature varies. The temperature initially rises as the speed increases, but as we continue, it begins to fall sharply until it eventually ceases to be an area of concern. Cutting more quickly will only slightly reduce the temperature. High-speed machining is characterized by this modification. For instance, the temperature decreases as the milling velocity rises. There will be no local thermal processing-induced changes in material properties, zero enlargement of the metal grain, and substantially lower cooldown requirements observed in the cutting site. These, in turn, have the potential to be both more affordable and environmentally beneficial.
Enhance Tool Longevity
The larger cut speed and expected increase in tool wear might look slightly unusual, but it is clear that the distinction speaks in favor of high-speed milling aluminum if the volume of material that is removed by the aluminum cutting tools during high-speed machining is compared to that of conventional machining. Since cutting temperatures are lower, tool material strength is higher, which contributes to longer tool life.
The tool moves faster and is capable of cutting off a finer chip even with higher feeds when using high-speed milling since the chip width is much less during this process. Additionally, one of the biggest problems with machining aluminum is that it is so delicate and it adheres to the cutting edges of the instrument during production. Hence, tool life is reduced due to decreased tool efficiency and increased cutting pressures. However, at high speeds, that does not really happen. Simply extract the created aluminum component without any issues with the machine itself.
Precise Cuts Guaranteed
Higher feeds are presumed to result in a lower aluminum surface finish since the sharp edge of the tool reaches farther while still allowing the tool to revolve and cut it off. This typically leads to a bigger chip, greater cutting strength, and a rougher surface finish. The tool's velocity is greater while cutting aluminum at high speed despite a huge feed. The chip is actually thinner than it would be in traditional milling during production. Additionally, a reduced cutting force results in less vibration.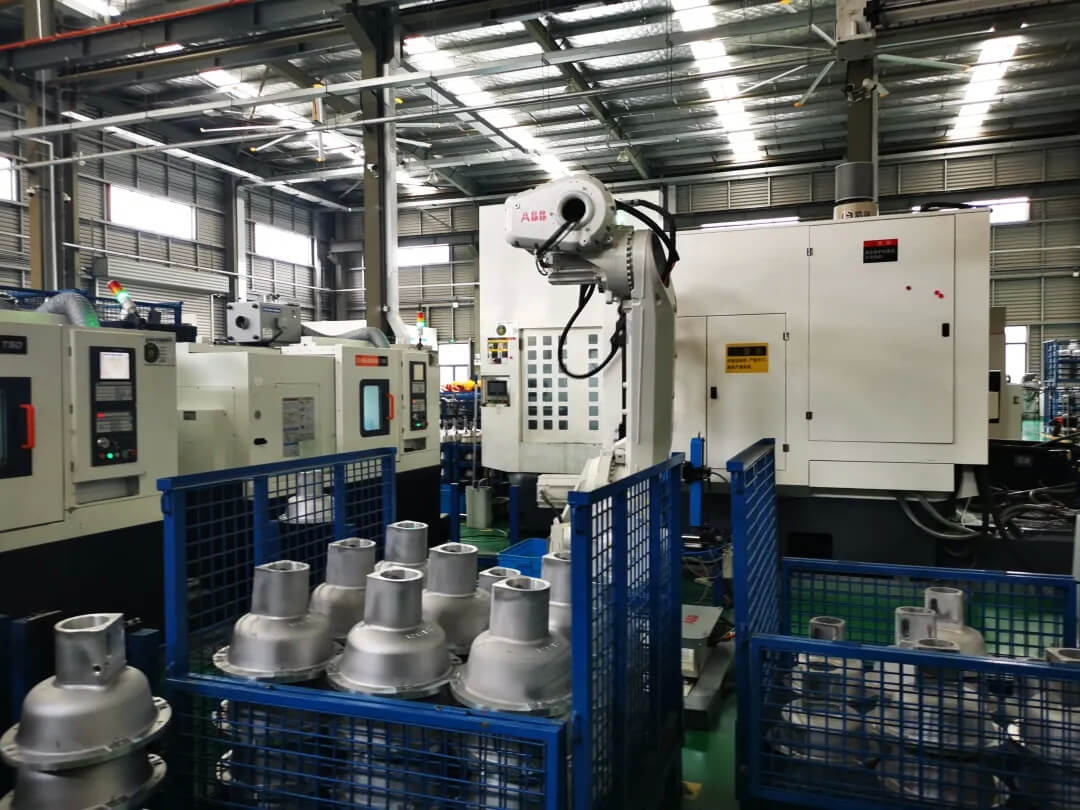 How is Machining Aluminum Different from Machining Titanium
Aluminum and titanium are two of the strongest and longest-lasting elements now being used in production and engineering. Both give protection to weathering, deformation, and problems with tension, aside from being robust and long-lasting. Nevertheless, the two have different densities, with titanium being heavier and less dense, so it might not be the ideal option. Aluminum might be a preferable choice when the strength-to-weight ratio is an issue, as it is in the aviation and automobile industries.
At Tuofa CNC Machining, we use a range of techniques for the processing of both titanium and aluminum. CNC turning or CNC milling can be used to produce precision parts to any tolerances or specifications, according to the kind of part required by the client. Once the prototype data is entered, CNC milling and turning are both quick procedures. Because of the composition of the material, aluminum is fairly simple to mill using common cutting tools. Since titanium rapidly deteriorates cutting instruments and practically sticks to the surfaces, it presents more of a challenge.
To ensure perfect tolerances while milling or turning titanium, careful attention must be paid to the cutting tools. Moreover, the price differences between titanium and aluminum are a regular concern when selecting a machining technique. Since titanium is more expensive, prototypes can be constructed out of aluminum to machine the pieces out of titanium after the prototyping is finished.
When choosing the machining method and material to use, consider these distinguishing features between aluminum and titanium:
Machinability
A material's machining parameters compare it to other metals to show how well it responds to strain from machining operations including grinding, cutting, and hammering, among others. The sort of machining technique to be employed is based on the metal's machinability rating. It's fascinating to note that CNC turning and milling are tried-and-true processes for making titanium and aluminum parts. Aluminum is a great option when speedy component manufacturing is needed because it is both affordable and of excellent quality.
Resistance to Weathering and Corrosion
One characteristic that can be used to compare titanium and aluminum is their corrosion resistance. Both materials exhibit strong anti-corrosion qualities. Nevertheless, one is more resilient than the other, making it the better option when corrosion resistance is a key factor in product development. Since titanium is unreactive, it has great corrosion resistance.
It is the most biocompatible element and has a wide range of applications in the medical world because of its inertness. This use may be seen in the manufacture of medical instruments, while the shipbuilding industry greatly benefits from titanium alloys that stand up well in saline environments. On the other hand, aluminum alloys develop an oxidized layer that inhibits the material from reacting with corrosive substances. The corrosion of such alloys presently, however, is influenced by environmental factors such as humidity, pollutants, and chemical structure.
Material Composition
Knowing the chemical nature of a material is essential in attempting to distinguish titanium from aluminum since some components might not be necessary due to their sensitivity to the environment or other properties they might offer to the metal as a whole. These qualities might include things like compactness, chemical resistance, and many others. Oxygen, nitrogen, hydrogen, carbon, nickel, and iron are among the several elements titanium is known to contain in contrast.
Other compositions in alloys may vary, with titanium being the main element. On the other hand, aluminum alloys may also include a wide range of elements, including silicon, zinc, magnesium, copper, iron, titanium, chromium, and many more. Of course, aluminum itself makes up the majority of the material.
Hardness and Durability
The relative measure of a metal's resistance to scratching, chipping, distortion, or abrasion over its surface is called hardness. An indenter machine or tool reveals the metal's quality to assess its strength. Although pure aluminum has a harder Brinell hardness than titanium, some alloys of aluminum have a harder Brinell hardness than titanium. On the other hand, when damaged or deformed, titanium changes shape considerably. This can be fixed since titanium creates an incredibly hard surface by producing an oxide layer that withstands the majority of penetration pressures. Titanium is the ideal option if hardness is a necessary prerequisite for the project.
Aluminum and titanium are both solid materials that may be utilized for considerable lengths of time without making a mistake. When treated properly, titanium is highly robust and sturdy, and its frameworks can last for generations without showing any signs of aging or deterioration. Additionally, titanium can feel springy when confronted with a heavy load and offers some modest elasticity to help dampen the vibrations of the road when used in an automobile. However, aluminum also demonstrates its toughness in challenging transport settings, particularly when strength, reliability, and longevity are required.
Malleability
Aluminum is more malleable than titanium in regards to shaping. Aluminum can be easily formed into final products utilizing a wide range of techniques. Depending on the extent and nature of the material, aluminum can be processed by utilizing a variety of techniques. Aluminum is the ideal material to use when formability is essential for the success of a venture, even though titanium is formable but not as malleable as aluminum.
Cost Effectiveness
When compared, an aluminum rod is much less expensive than a titanium rod, demonstrating that the two metals' prices are different. On top of being more expensive straightaway, titanium is also more expensive to manufacture since it is more complex to handle than aluminum. Another challenge is that titanium is sensitive to work with and demands exceptional skill while polishing, cutting, and soldering. However, because it is simple to work with and less costly than other materials, aluminum is a better choice for most purposes.
CNC Machining Skills of Aluminum Alloy Precision Parts
The capability of the software's management system to conceptually interpret the data given by the control code or other guidelines, thereby allowing the cutting tool to operate and manufacture the part, is a prerequisite for CNC machining skills. Tool cutting is used to transform the sheet into semi-finished goods, and so on.
Machining using CNC is to cut. A more practical method of preparation is also a typical processing technique for the precision machining of aluminum alloys. It makes use of end mills that can cut in multiple directions and interpolates spiral and contoured cuts. It makes a few holes with the aid of certain instruments.
It is attainable to perform semi-precision hole and component machining; various-sized holes can be machined using end mills and rotational interpolation techniques. When high-efficiency aluminum alloy precision parts require high-precision holes of any dimension, tool interpolation can be employed. The very same coated carbide end mill can be used to machine high-speed and high-precision holes in a variety of manufacturing components since the stress on each edge is extremely lightweight when employing high-speed milling.
The machinist has to select the cutting speed to be utilized depending on the material to be treated, including its toughness, cutting condition, composition, depth of cut, and so forth. By determining a reasonable cutting rate, the machinist will choose the processing techniques. To efficiently minimize machine degradation, several requirements must also be considered.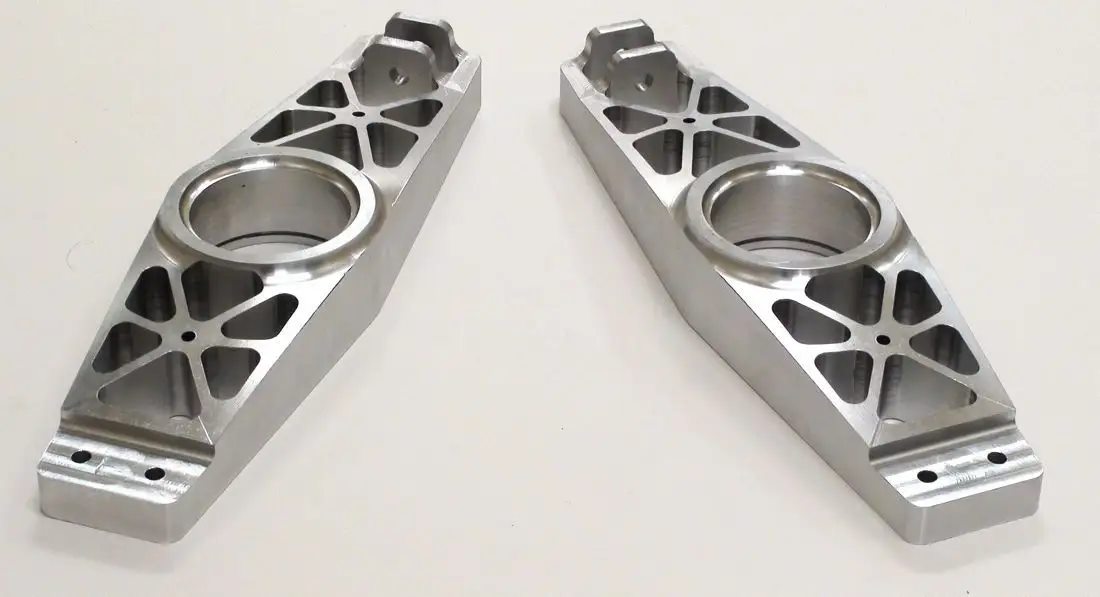 Unique Advantages of CNC Machining Aluminum Alloys
Aluminum is extremely common in a broad range of industries since it is one of the most adaptable industrial materials available. What makes aluminum such a great material for CNC machining? Here are a few of its best features:
Machineability. Any manufacturer of CNC machining will highlight how simple it is to machine aluminum. Since it is relatively sturdy, you can remove a substantial amount of the material while still controlling residual stress. It is possible to be bead blasted for a matte surface or anodized for a continuous aesthetic surface and added protection against corrosion to get a beautiful finish using carbide equipment and modern cooling systems. The biggest feature is that your part will cost fewer thanks to this feature. It offers great value for money.
Excellent corrosion resistance. Although wear and corrosion resistance varies across grades, aluminum is a great material solution when you need it. The metal and its alloys have a flawless oxygen affinity, whereas less volatile components produce a loose oxide coating when exposed to oxygen, which causes rust on both iron and steel.
When aluminum is subjected to natural environmental conditions, on the other hand, it develops a surface passivation of aluminum oxide that protects the surface and stops further oxidation and degradation. This layer can even repair itself even if it is scraped, so the material may not require painting or exterior coatings, sparing you money on both the initial cost of production and ongoing maintenance. Anodizing it can also even increase this material's inherent corrosion resistance.
Eco-friendly. It is encouraging to discover that approximately 75% of all aluminum manufactured is still being utilized as environmental sustainability is a key consideration on the initiatives of most machine operators and designers. As long as contaminants are under control, aluminum may be recycled several times without using as much energy as it does to produce it.
Attractive. A superb surface finish can be achieved by machining aluminum, and although it is already naturally corrosion-resistant, you can anodize it to achieve a variety of colors for additional aesthetic quality. This method of surface treatment improves a material's durability and resistance to corrosion while also making it simple to add color. Through the use of chemicals and an electrochemical procedure, the passivating oxidized layer's width is increased. This coating is extremely durable since aluminum oxide is a strong composite material.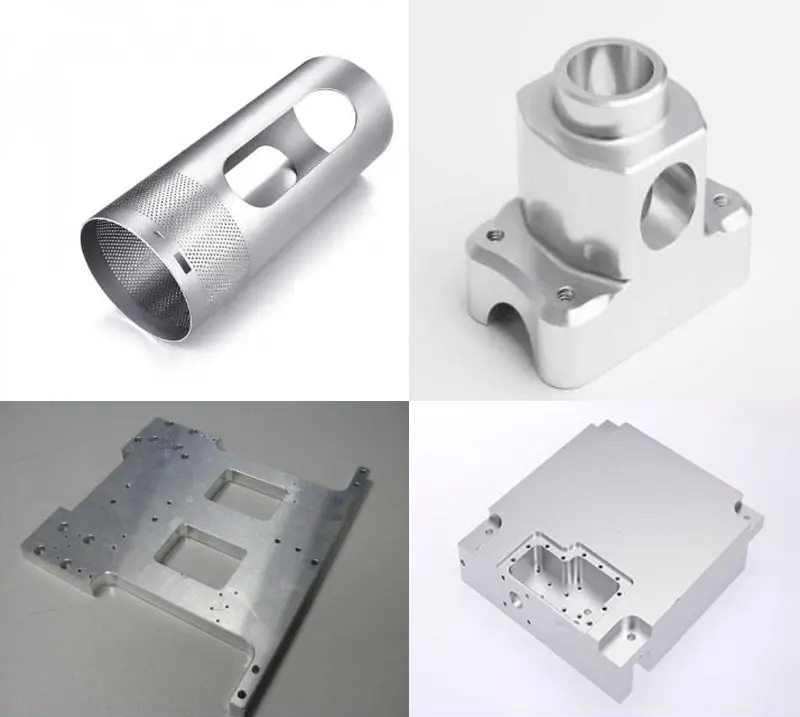 Applications of CNC Machining Aluminum Components
Processing aluminum components with advanced technology that operates the cuts efficiently and precisely is known as CNC machining. The aviation, transportation, healthcare, and industrial sectors are the primary businesses where CNC machining aluminum parts are being used. In fact, CNC machines have completely changed how aluminum parts are produced. They can produce these materials with unmatched quality and accuracy.
Here are some widely used applications of CNC machining aluminum components:
Aviation
In the aircraft industry, machining aluminum parts is a popular procedure. Aluminum alloys are produced using CNC machining because they are robust but lightweight. These components are frequently used to create aircraft components, and CNC milling is an excellent method for producing them rapidly and precisely. Tiny pieces that would be challenging or deemed impossible to machine using other techniques can also be produced using this approach.
Automobile
Aluminum alloys are excellent choices for the CNC machining process' versatility in producing complicated parts for transportation components. Aluminum is appropriate for the automotive sector since it can withstand the weight of the vehicle. This quality is perfect for body parts and component manufacturing. Additionally, CNC machining can manufacture components that are identical to those made using conventional machining methods. Aluminum also aids in the decrease of emissions, which saves energy.
Maritime
Non-heated alloys are perfect for the maritime sector since they offer superior resistance to corrosion and the component can be soldered easily. Smaller, perfectly machined pieces are needed for the marine industry to ensure the safety of the vessels and the longevity of their chassis and core components. Aluminum is the metal that makes advancements in maritime travel possible.
Healthcare
Without the need for a great deal of manual labor, parts can be created rapidly and precisely with CNC machining. Furthermore, it can produce parts that are far more accurate and consistent as compared to components created using other procedures. Syringes, body implants, cutting tools, and other diagnostic equipment are among the common uses for aluminum components and tools.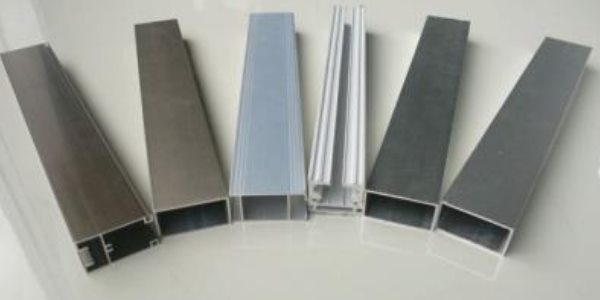 Tuofa CNC Machining: The Leader in Aluminum Precision Machining Manufacturer
Your choice of material is vital and will be based on the qualities you require. For the factors explained above, aluminum is frequently a fantastic choice, and there are other metals and plastic choices available as well to help you maximize your production demands. Tuofa CNC Machining offers a team of professionals that will advise you as you select the best machining method for your aluminum alloy components to help you make the best decision for CNC machining.
When you deliver a CAD model to our dedicated engineers and designers, we'll give you a precise estimate of what can be machined within the scope of our expertise and what poses a risk. We thoroughly explain everything in the quote, providing you the opportunity to change the design process if necessary and reapply the quoting process. On the plus side, we also offer a confidentiality agreement to guarantee the privacy of your prototypes. If you're ever undecided, feel free to get in touch with our amazing customer service team, and they will be more than delighted to help you right away!