Plastic CNC Machining
Prototyping and low-volume production of plastic parts rely on CNC machining for accuracy, size, cost, and other advantages. Understanding plastic CNC machining will help you further clarify whether your project requires plastic CNC machining and what plastic materials you need to machine. To better compare plastic prototypes and small batch plastic parts, Tuofa's mechanical engineers help you get a quick introduction to plastic CNC machining.
CNC machining plastic materials of Guide
Custom CNC Machining Materials
ABS
ABS has excellent overall physical and mechanical properties, excellent low temperature impact resistance. Dimensional stability. Electrical properties, wear resistance, chemical resistance, dyeing, finished product processing and machining are better.
Price: $$
Lead Time: < 10 days
Wall Thickness: 0.75 mm
Tolerances:±0.125mm (±0.005″)
Max part size: 200 x 80 x 100 cm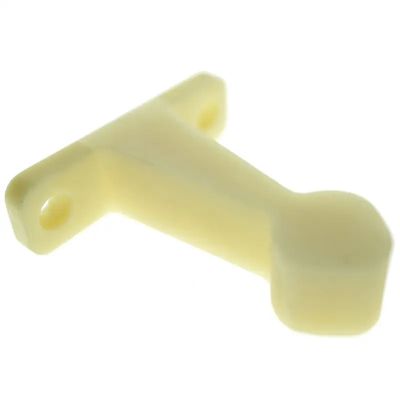 POM
The mechanical properties of POM materials are close to those of metal materials, and its creep resistance and fatigue resistance are excellent, and it also has the characteristics of self-lubrication, which is very suitable for use as engineering components.
Price: $$
Lead Time: < 10 days
Wall Thickness: 0.75 mm
Tolerances: ±0.125mm (±0.005″)
Max part size: 200 x 80 x 100 cm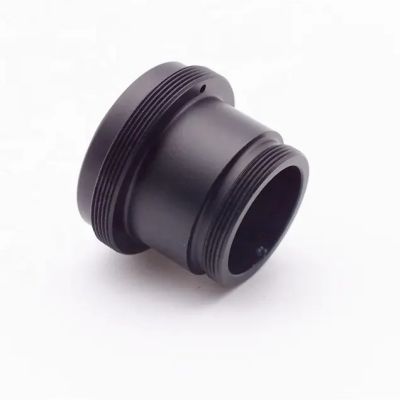 Nylon
Nylon is the first man-made synthetic fiber that appeared in the world. It is strong and wear-resistant, low density, light in size, good in elasticity, good in chemical stability, large in output and widely used.
Price: $$
Lead Time: < 10 days
Wall Thickness: 0.75 mm
Tolerances: ±0.125mm (±0.005″)
Max part size: 200 x 80 x 100 cm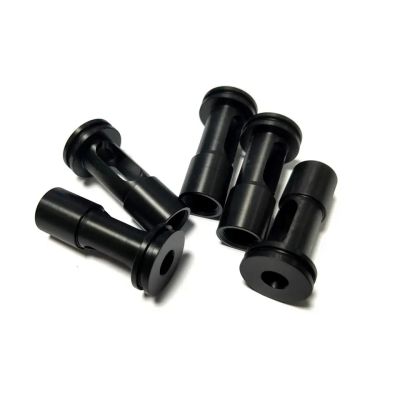 PTFE
Poly tetra fluoroethylene material (PTFE) has excellent heat and cold resistance, and can be used for a long time at -180 to 260ºC. This material has the characteristics of acid and alkali resistance, resistance to various organic solvents, almost insoluble in all solvents.
Price: $$
Lead Time: < 10 days
Wall Thickness: 0.75 mm
Tolerances: ±0.125mm (±0.005″)
Max part size:200 x 80 x 100 cm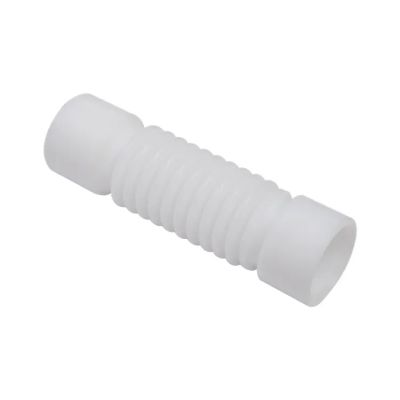 PEEK
PEEK materials have superior dimensional stability properties, which are important for certain applications. Changes in temperature, humidity and other environmental conditions have little effect on the dimensions of PEEK parts and can meet the requirements for use under conditions requiring high dimensional accuracy.
Price: $$$$
Lead Time: < 10 days
Wall Thickness: 0.75 mm
Tolerances: ±0.125mm (±0.005″)
Max part size: 200 x 80 x 100 cm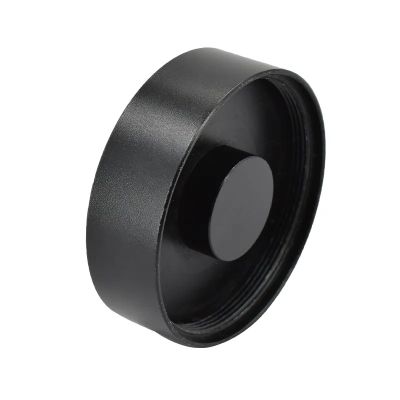 Polycarbonate
Polycarbonate materials are heat-resistant, impact resistant, and highly transparent. PC materials must be dried so that the moisture content is reduced to less than 0.02%, which ensures that the product has good mechanical properties in a variety of environments.
Price: $$$
Lead Time: < 10 days
Wall Thickness: 0.75 mm
Tolerances: ±0.125mm (±0.005″)
Max part size: 200 x 80 x 100 cm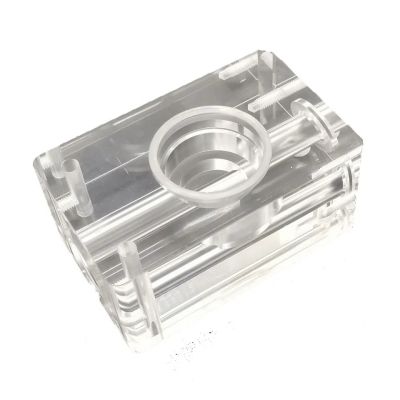 Polyethylene
Polyethylene material has excellent low temperature resistance (the lowest use temperature can reach -100~-70°C) and good chemical stability. It is insoluble in general solvents at room temperature, with small water absorption and excellent electrical insulation.
Price: $$
Lead Time: < 10 days
Wall Thickness: 0.75 mm
Tolerances: ±0.125mm (±0.005″)
Max part size: 200 x 80 x 100 cm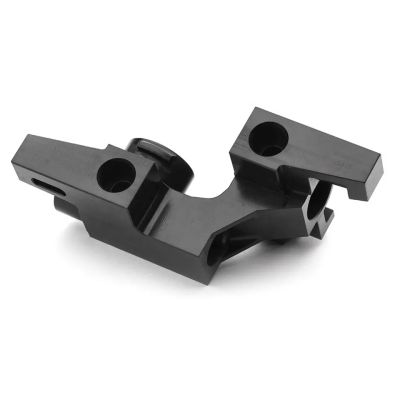 Garolite G-10
Garolite G-10 is a glass fiber and resin laminated composite material, originally developed as an aerospace equipment material, can withstand great force without damage deformation . It is characterized by insulation, corrosion resistance and abrasion resistance.
Price: $$
Lead Time: < 10 days
Wall Thickness: 0.75 mm
Tolerances: ±0.125mm (±0.005″)
Max part size: 200 x 80 x 100 cm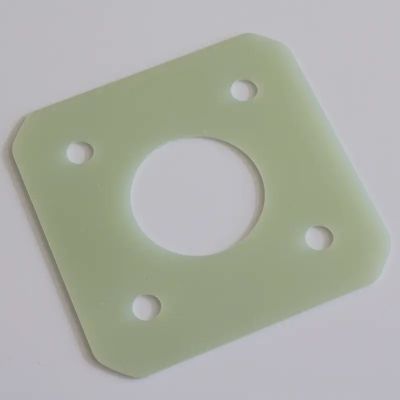 Plastic CNC Services Advantage

Parts are precise
CNC machined plastic parts offer a level of precision not found in injection molding or 3D printing. Machined plastic parts also do not have the seams of 3D printer layer lines and injection molding parting lines that can change the appearance of the final parts.

No need for molds
We do not need molds for plastic processing during prototyping or small production runs. Unlike other methods, this process allows designers to create parts without molds. The process is computer controlled and only requires CAD files with the design.

Broader range of materials
Various engineering plastics are commonly used structural materials for machined parts and products because of their excellent properties, including excellent strength-to-weight ratio, excellent insulation properties, increased resistance to corrosion, chemicals, and abrasion, withstand Strong, and so on.
Try Tuofa Now!

Tuofa Engineer Support Team - Real human quotes are more accurate than software quotes
CNC Plastic Machining
Non-reinforced thermoplastics can be machined with HSS: for enhanced-grade plastics, carbide steel is required. During CNC machining, the tool head should be kept at a certain level of peak sharpness. Due to the poor thermal conductivity of the plastic, heat dissipation must be ensured. The best way to do this is through the tool for cooling.
A prerequisite for achieving high dimensional accuracy in plastic parts is the use of semi-finished products that have been internally stressed. The heat generated during the machining process inevitably leads to the release of internal stresses, which can lead to deformation of the part. If the part is machined in large quantities, an annealing process is performed after the rough machining is completed to remove the stresses generated during the machining process. We can provide specific annealing temperatures and times for various materials. For materials with high water absorption (e.g. nylon), they need to be dehumidified before machining. The dimensional tolerances of plastics are larger than those of metals, and it is also important to consider that the coefficient of thermal expansion of plastics is much larger than that of metals.
Plastic CNC Machining Methods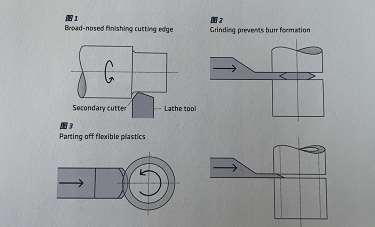 CNC Turning Plastics
Please refer to the reference drawing for the structure data of the tool. If the surface of the part is particularly demanding, the tool head should be designed as a wide head as shown in Figure 1. For the tool head used to cut the profile, it should be designed as shown in Fig. 1 to avoid excessive burrs. When processing thin-walled and soft materials, it is better to use a cutter head with a knife-like structure as shown in Figure 2.
CNC Milling Plastics
For milling flat surfaces, face milling is more economical than circumferential milling. For circumferential and profile milling, it should not have more than two tangential cutting edges, so that the deviation caused by the vibration of the cutting edge can be minimized, and also to ensure sufficient clearance between the tools.
CNC Drilling Plastics
A twist drill can be used: its spiral angle range is 12 ° -16 °, in order to facilitate chip removal, the spiral groove to smooth. When processing holes with large diameters, drill in steps or use hollow drills or direct excision. When drilling solid materials, special attention should be paid to the use of sharp drill bits, as otherwise, the increasing pressure during the drilling process may cause the part to crack.
Sawing
In the sawing process, a thin saw blade is usually used to cut thicker parts, and the heat generated by friction should be avoided as much as possible. It is better to use the saw blade with sharp teeth and larger teeth.
Tapping
It is best to use a threaded splinter to process the threads, and use a double-tooth splinter to avoid flying edges. We do not recommend the use of plate teeth when tapping, because the plate teeth will cut again when returning to the tool. Consider the machining allowance when tapping (the amount of machining allowance depends on different materials and hole diameter, the reference value is 0.1mm)
Safety Regulations
Failure to comply with these processing guidelines may result in localized overheating of the material and degradation of the plastic. Degradation of substances such as PTFE should be handled by exhaust equipment.
Tuofa Precision Machining Shops provides online engineering customer support for your parts, 2D and 3D drawing design, and manufacturing questions. Assist in reviewing project plans; this includes case-by-case suggestions to help you reduce costs early on in the design process. 50 CNC machines for online CNC precision machining parts, making it an excellent choice for parts prototype design and low to high-volume production runs, instant CNC parts quotes, on-time delivery, 50+ materials and 10+ surface finishes for tolerances down to 0.01mm.
Get an Instant CNC Turning Service Quote
People Also Ask
What plastics are most suitable for CNC machining?

The most suitable plastics for CNC machining are polyethylene (PE), polypropylene (PP), polyvinyl chloride (PVC), polystyrene (PS), acrylonitrile butadiene styrene (ABS), and polycarbonate (PC).



How much does plastic CNC machining cost?

The cost of plastic CNC machining depends on the complexity of the design, the type of plastic used, and the quantity of parts being machined.



Plastic machining vs 3D printing?

Plastic machining is a subtractive process that involves cutting away material from a block of plastic to create a desired shape. 3D printing is an additive process that involves building up layers of material to create a desired shape. Both processes have their advantages and disadvantages, and the best choice depends on the application.



Development trend of CNC plastic machining?

It depends on the type of metal used and the complexity of the design. Generally, 3D printed metal is as strong as traditionally machined metal parts, but it can be stronger than forged metal in certain cases.



Online CNC Machining Resources