PVC Machining Parts: Material Guide
PVC material has become one of the most widely used plastic materials with its excellent resistance to acid, alkali and corrosion. CNC machined PVC parts have good air tightness and impermeability.
PVC plastic has poor thermal stability and is not easy to CNC machine, but Tuofa, as a top CNC parts manufacturer in Shenzhen, China, our engineers have unique PVC machining skills. We have worked with 34 developed countries around the world in the plastic CNC machining service.
What is PVC
Polyvinyl chloride(PVC) ranks second in global production of plastics after polyethylene. Because of its excellent chemical resistance, electrical insulation, flame retardancy, light weight, high strength and easy processing advantages, is widely used in industry, agriculture, construction, electronics, medical, automotive and other fields, becoming the most widely used plastic models, PVC parts CNC machining in the development of the economy occupies an important position.
PVC Material Machining Considerations

Reasonable fixture
Use platen type fixture, do not take the support form of fixture.

Control the feed amount
The heat resistance is poor and the strength is affected by the temperature, so the speed and feed amount need to be kept low.

Dry in advance
PVC is a heat-sensitive plastic and can be dried in advance before machining.

Carbide tool
In order to reduce the problem of burr and air bubbles, it is recommended to use tungsten-cobalt alloy, titanium-tantalum-tungsten alloy, and other materials to make carbide tools.
Teflon Materials for Prototyping and Production
Your main concern when choosing CNC machining services for PVC material is quality and efficiency?
Tuofa 8 mechanical engineers are familiar with the various properties of PVC. In our advanced CNC machines and skilled processes, we ensure that every part is of the highest standard, from prototyping to production, and we also offer over 20 surface finishes.
Learn how we can meet your individual needs
PTFE Material Properties
| | | | |
| --- | --- | --- | --- |
| Properties | Test Standards | UNIT | Value |
| Density | ISO 1183 | g/cm3 | 1.38 |
| Tensile strength | ASTM D695 | MPa | 50-80 |
| Elongation at break | ISO527 | % | 20-40 |
| Rockwell hardness | ASTM D785 | HRR | than 90 |
| Melting point | ASTM D3418 | °C | 212 |
| Water absorption | ISO 294-4 | % | 0.15-0.75 |
| Operating temperature | D648-16 | ℃ | -15 to 80 |
| Thermal conductivity | | W/(m·K) | 0.16 |
| Glass transition temperature | | ℃ | 87 |
| Elasticity Modulus | | MPa | 2900-3400 |
Teflon Uses
In terms of application areas, PVC plastics have a proven track record of effectiveness: more than a quarter of all medical devices that use plastic polymers use PVC materials. Few materials other than PVC offer the same level of safety, durability and protection.

Windows, doors, flooring and wall coverings

Toys

Plumbing parts

Replacement steel parts in electrical engineering

Infusion bags and medical tubing

Automotive interior parts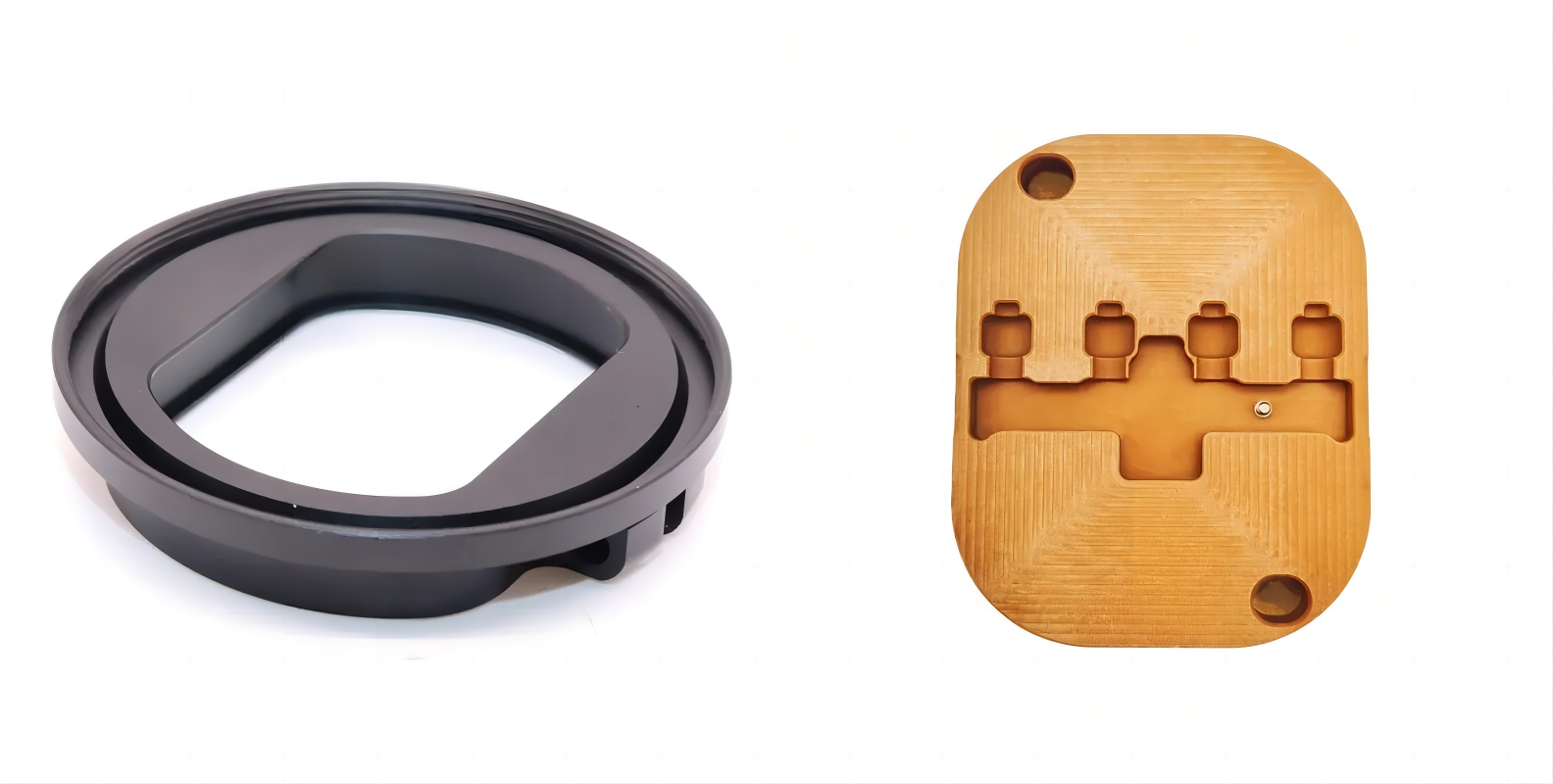 People Also Ask
Different Types of PVC

PVC can be divided into soft PVC and hard PVC.

Hard PVC accounts for about 2/3 of the market and soft PVC accounts for 1/3. soft PVC is generally used for flooring, ceilings and the surface layer of leather, but its use is limited because soft PVC contains softener (which is the difference between soft PVC and hard PVC), it is easy to become brittle and not easy to be preserved.

Hard PVC does not contain softener, is flexible, easy to form, not easy to brittle, non-toxic and non-polluting, long preservation time, so it has a great value of development and application. the essence of PVC is a kind of vacuum blister film, used for all kinds of panel surface packaging, applied in building materials, packaging, medicine and many other industries. Among them, the building materials industry accounts for the largest proportion of 60%.