PEEK Machining Service
PEEK plastic materials have superior dimensional stability, which is important for the aerospace, medical, and automotive industries. Changes in temperature, humidity, and other environmental conditions have little effect on the dimensions of PEEK parts, which can meet the high dimensional accuracy requirements of the product to use.
PEEK plastics are more expensive than other polymers, and PEEK machining services can provide the best medical grade or industrial grade solutions in multiple dimensions.
What is PEEK
Peek material is a high-performance polymeric material called polyetheretherketone, the main component of which is polyethermethacrylic resin. It has the characteristics of light weight, corrosion resistance, high temperature resistance, etc. It has excellent physical and mechanical properties and can replace metals, ceramics and other traditional materials in many special fields, making outstanding contributions in reducing mass and improving performance.
Advantages of PEEK Plastics

Chemical resistance
PEEK is chemically stable and resistant to strong acids, bases, organic solvents and oxidizers.

Fatigue resistance
Fatigue resistance is superior, is the ideal structural stress material, PEEL parts after 30 years of long-term stress can maintain its shape and performance.

High purity
High purity, can be used in the electronic semiconductor field and medical treatment, and can replace titanium metal for human implant materials

Radiation resistance
One of the best polymers to withstand gamma radiation, with doses up to 10 Rad. peeK can solve the problem of reduced plastic elongation due to high energy radiation.
Custom PEEK Parts Without the Hassle
We provide the most in-depth comparative analysis for your project, making it easy to get the best quality PEEK parts from Tuofa's precision shop in Shenzhen, China.
At the same time, we will also provide you with comprehensive knowledge of PEEK materials to help you innovate your project and build your future. Contact us today to start a new custom PEEK parts journey!
PEEK Material Properties
Properties
Condition
Test Standards
UNIT
PEEK-HT
Density
ISO 1183
g/cm3
1.32
Tensile strength
23°C(73.4F)
ISO 527
MPa (psi)
110 (15,950)
150°C(302F)
ISO 527
48 (6,962)
250°C(482E)
ISO 527
17(2,466)
Elongation
23°C(73.4F)
D638-14a
%
20
Bending modulus
23°C(73.4F)
ISO178
GPa(psi)
4.1
150°C(482F)
ISO178
GPa(psi)
3.1
Bending strength
23°C(73.4F)
ASTM D695
MPa(psi)
186
Compressive strength
23°C(73.4F)
ISO527
MPa(psi)
97
Rockwell hardness
ASTM D785
108
Melting point
ASTM D3418
°C
340 - 388
water absorption
ISO 294-4
%
0.2 - 0.4
Operating temperature
D648-16
℃
-40 to 260
PEEK Applications
Machining PEEK plastics were first used in aerospace applications, replacing aluminum and other metal materials in the manufacture of various aircraft components. As more is learned about PEEK, the friction resistance and mechanical properties are better suited for the automotive industry; PEEK can withstand up to 3,000 cycles of autoclaving at 134°C, a property that allows it to be used in the production of surgical and dental equipment with high sterilization requirements and repeated use. By reviewing Tuofa's knowledge of PEEK materials, you can propose the end goal of your project and we can help you determine if PEEK can replace your metal parts to meet your requirements.

Fasteners

Bearings

Bolts

Gears

Wire plates

Implants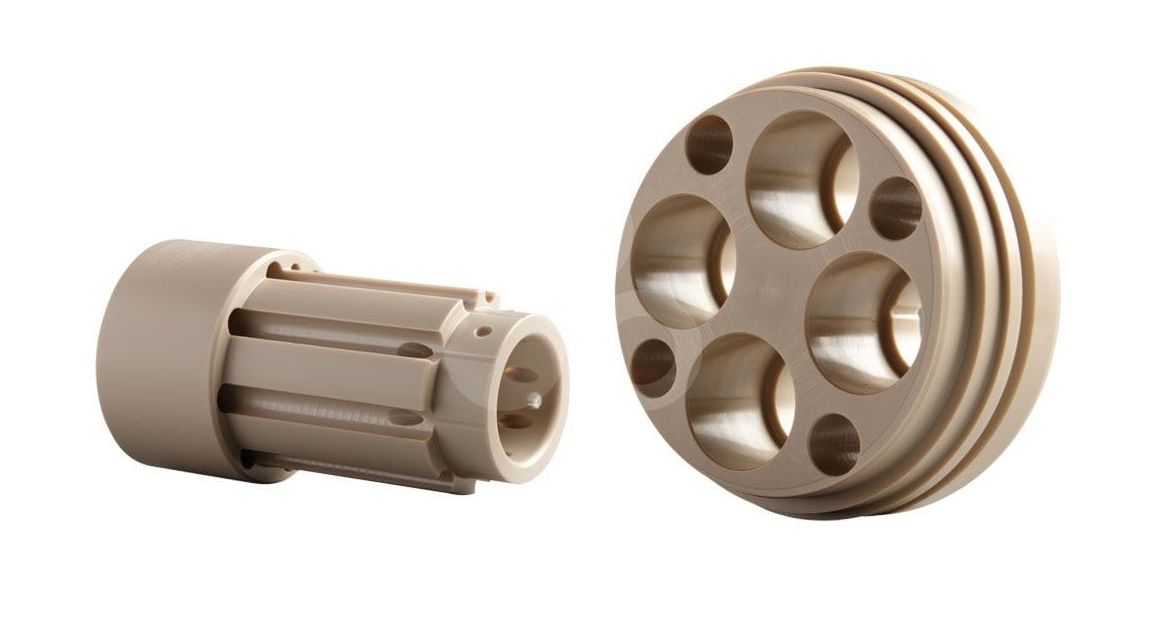 PEEK Machining Parts Display
A single PEEK plastic in CNC machining services can be difficult to meet the different requirements of different types of applications we can choose from a variety of PEEK models, we can use materials including PEEK 1000, PEEK GF30, PEEK CA30, PEEK-HPV, PEEK 450G and any PEEK model you specify.
Because PEEK is an expensive material, you may think that CNC machining PEEK is a risky business. But with all of our completed plastic machining projects, machined PEEK parts have been used safely and consistently in 56 countries around the world, and the success that has been achieved is more valuable to you.
---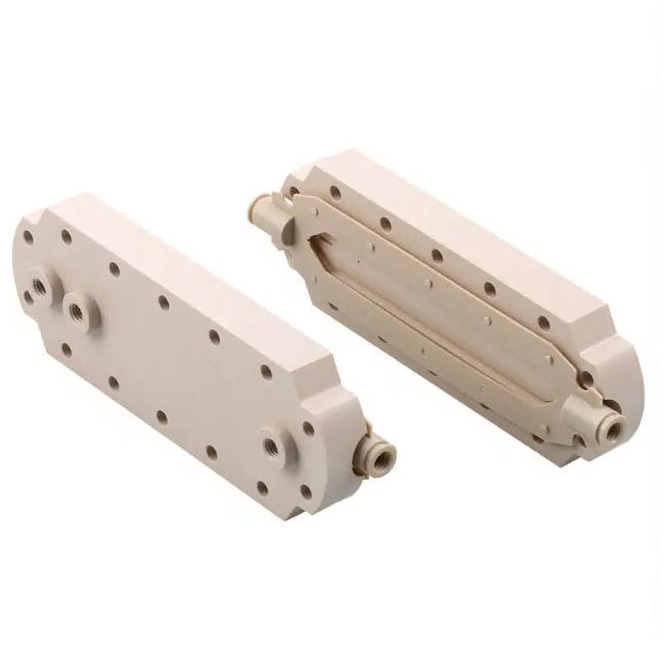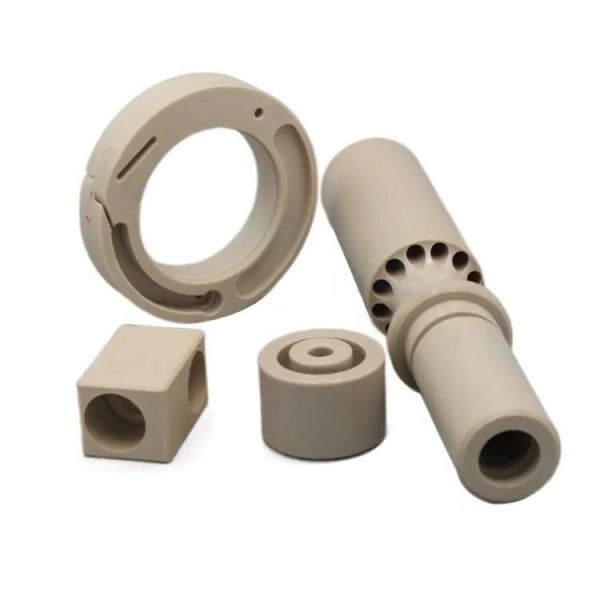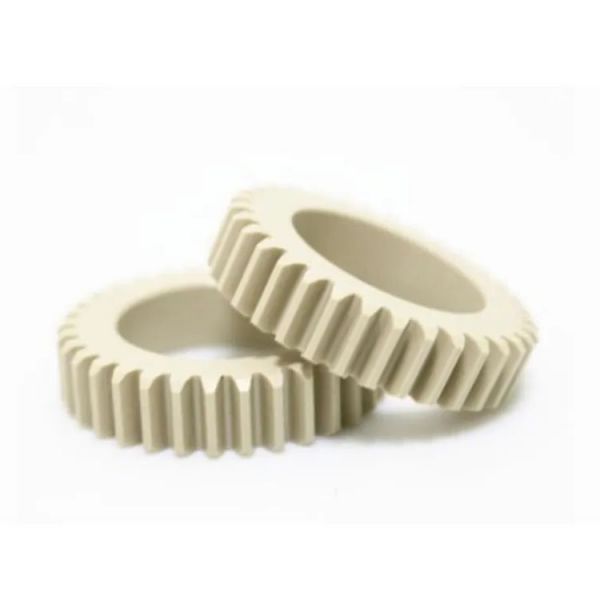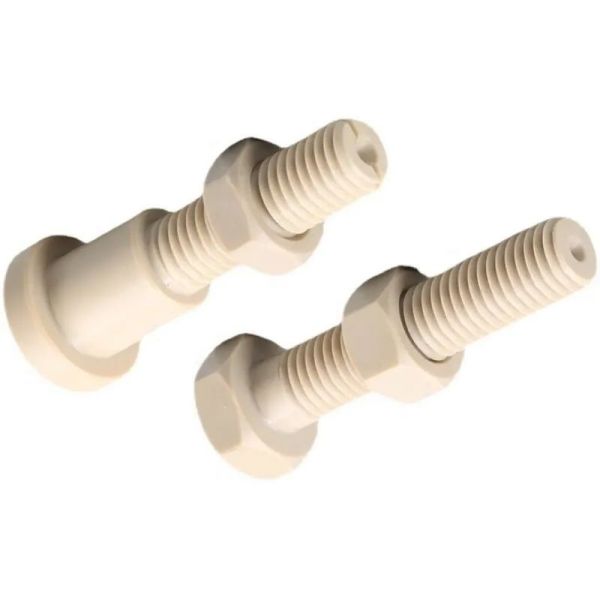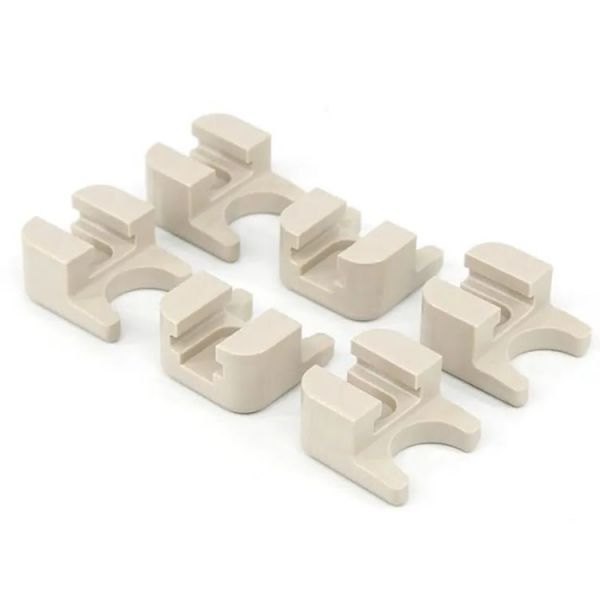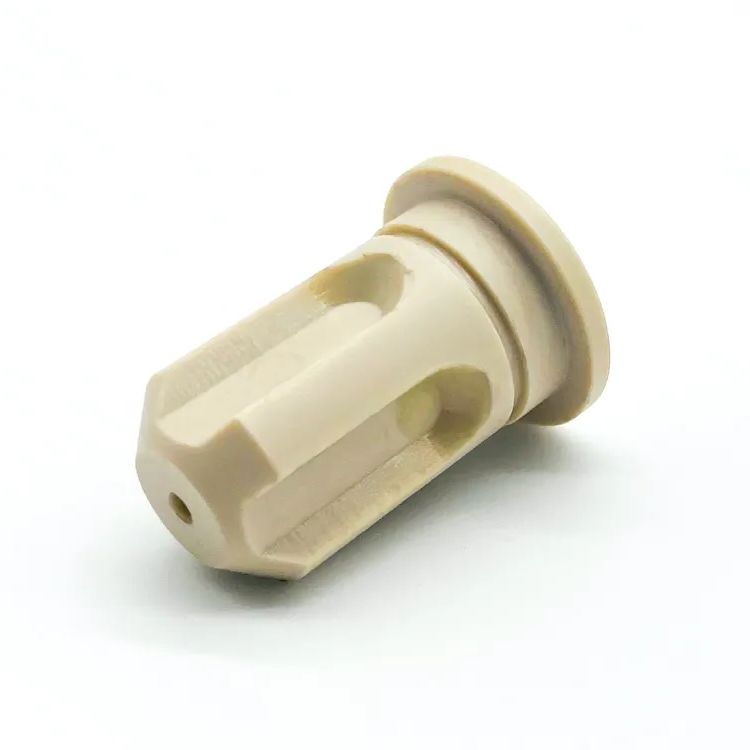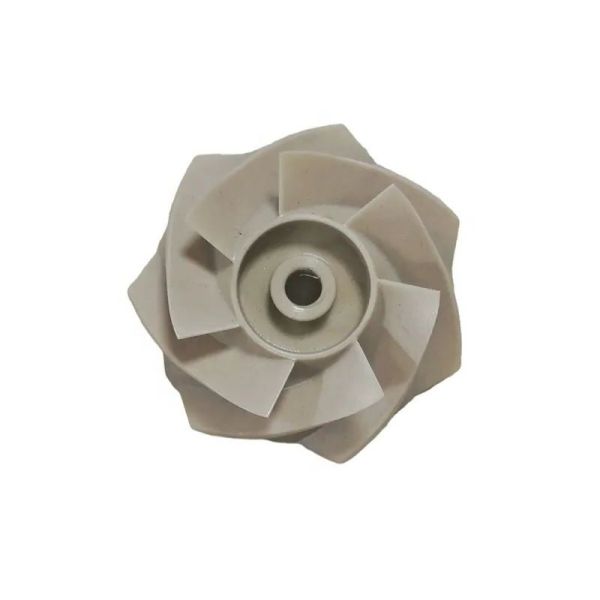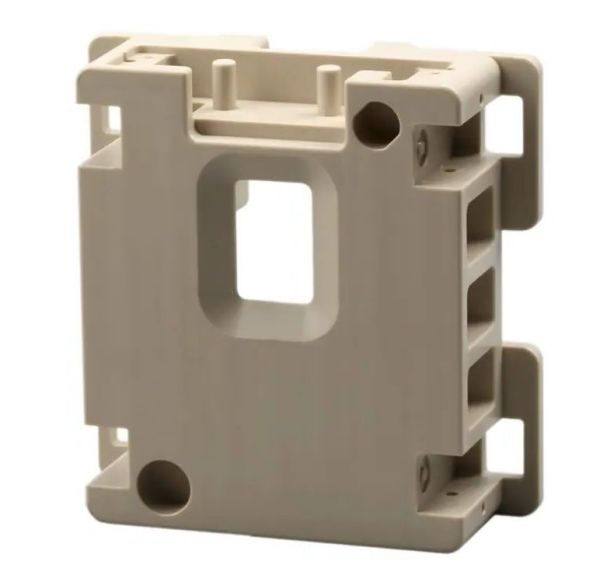 People Also Ask
What is PEEK glass transition temperature?

PEEK has a glass transition temperature of 145°C, and a molding temperature of typically 390°C.