Aluminum CNC Machining
Aluminum and aluminum alloys are one of the most versatile and economical materials available today. World aluminum production has been the top non-ferrous metal since 1956, when it surpassed copper production.
CNC aluminum alloy machining is the use of CNC automated machines to process aluminum materials, which is the main processing method used in the manufacturing industry today for precision parts processing, and is used by industrial manufacturers for its fast processing speed, high accuracy, and ease of processing.
Advantages of Aluminum Parts
Aluminum is light weight, high specific strength and corrosion resistance are the outstanding features of its performance, aluminum cnc processing completed products with good accuracy, and the production and processing of reliable quality products. What are the advantages of aluminum cnc machining?

Accuracy
CNC machining center processing accuracy up to ± 0.01mm, accurate size and small error.

Faster
Fast processing speed, can be batch processing of precision parts, the fastest one day shipping.

Convenience
The process is convenient; CNC machining center can be clamped once to complete multiple processing.

Expandability
Aluminum or aluminum alloy is expanded by other materials to meet specific uses, such as strength, brightness or formability.
Aluminum Physical Properties

Types of Aluminum

Tensile Strength(MPa)

Yield Strength(MPa)

Hardness Brinell

Elongation(1/16in)

Aluminum 5052-H112

175

195

60

12

Aluminum 5083-H112

180

211

65

14

Aluminum 6061-T651

310

276

95

12

Aluminum 7050-T7451

510

455

135

10

Aluminum 7075-T651

572

503

150

11

Aluminum 2024-T351

470

325

120

20
Aluminum Mechanical Properties

Types of Aluminum

Thermal Expansion Coefficient

Melting Point Range

Conductivity

Density

(20-100℃) μm/m·k

(℃)

20℃(68℉) (%IACS)

(20℃)(g/cm3)

Aluminum 2024-T351

23.2

500-635

30

2.82

Aluminum 5052-H112

23.8

607-650

35

2.72

Aluminum 5083-H112

23.4

570-640

29

2.72

Aluminum 6061-T651

23.6

580-650

43

2.73

Aluminum 7050-T7451

23.5

490-630

41

2.82

Aluminum 7075-T651

23.6

475-635

33

2.82
CNC Aluminum Machining Service
Choosing the right manufacturer for your aluminum machining project needs is critical to ensuring the quality, precision and efficiency of your production process. With over 17 years of experience in CNC aluminum machining service, you can trust Tuofa to deliver the best results for the growth of your business.
Aluminum 1050, 1060, 1070
Characteristics
They are commonly used for cutting, extruding, deep drawing and forming products.
These aluminum alloys have similar characteristics and have good formability, weldability and corrosion resistance, but are less strong.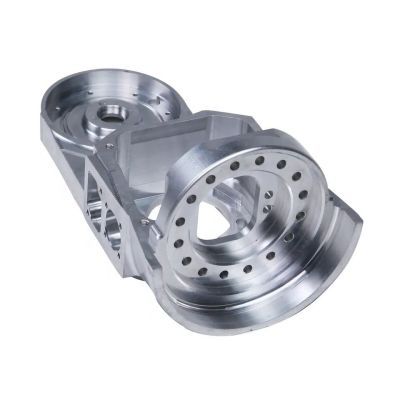 Aluminum 2014
Characteristics
This aluminum alloy has high strength and excellent machinability for applications with high operating temperatures, such as aircraft structures, vehicle frames and machine parts.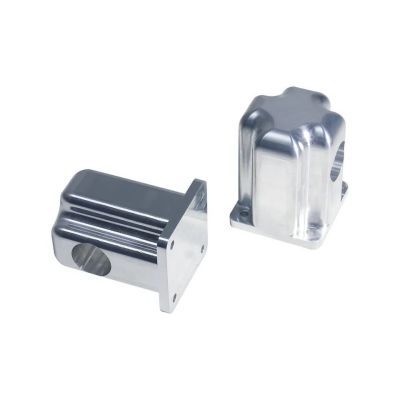 Aluminum 2017
Characteristics
with good formability and high strength, it is particularly suitable for applications requiring high strength and lightweight construction, such as aerospace and automotive components, and is also used in the manufacture of landing bars and aircraft wings.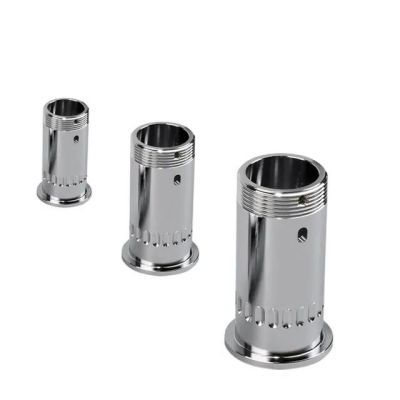 Aluminum 2024
Characteristics
these aluminum alloys have good corrosion resistance and formability, and are commonly used in the manufacture of tanks, pipes, car body panels, and household appliances.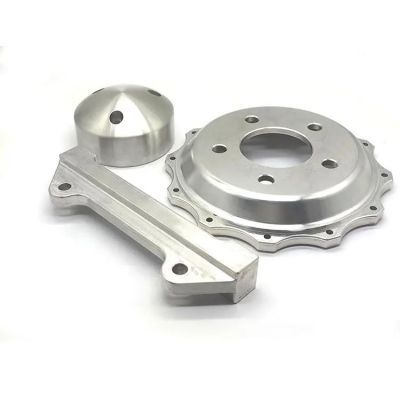 Aluminum 3003, 3005
Characteristics
this aluminum alloy has excellent corrosion resistance, formability and weldability, and is commonly used for aircraft fuel tanks, storage tanks for the food and chemical industries, etc.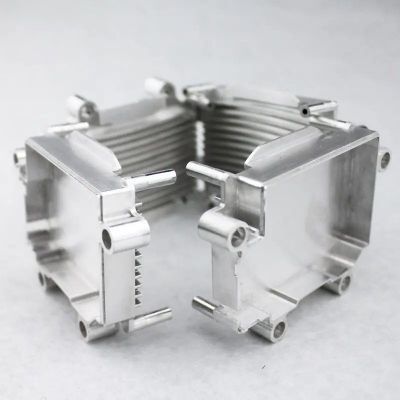 Aluminum 5052
Characteristics
has excellent corrosion resistance and high strength, and is commonly used in high strength applications such as ship hulls and ship plates.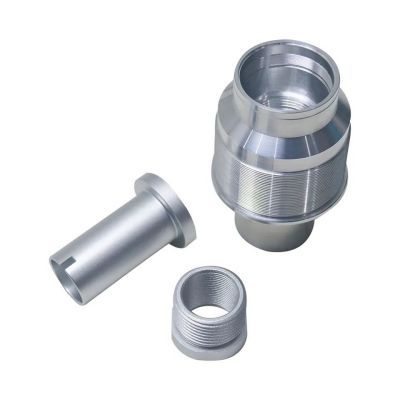 Aluminum 5083
Characteristics
these aluminum alloys have good strength, formability and weldability and are commonly used in aerospace and space applications, automotive parts, bicycle frames, pushrods, hand bars, etc.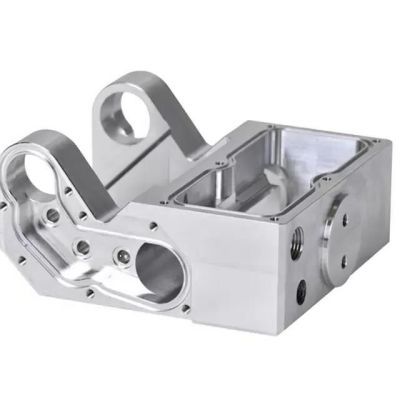 Aluminum 6061, 6063
Characteristics
has high strength and excellent machinability and is widely used in aerospace, vehicle manufacturing, piping and construction.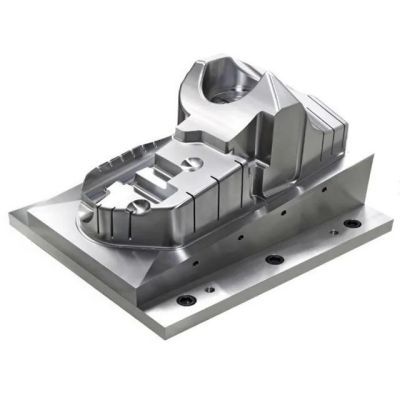 Aluminum 6082
Characteristics
with weldability and plating and excellent machinability, yet light weight, it is ideal for manufacturing high-speed boat parts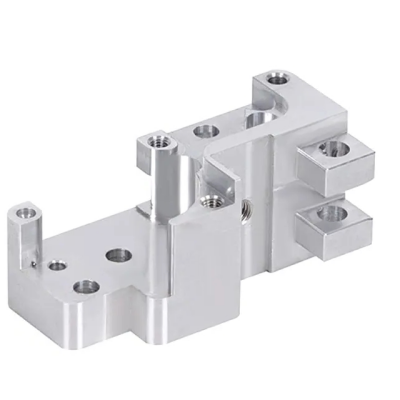 Aluminum 7075
Characteristics
has very high strength and excellent corrosion resistance and is commonly used in high strength applications such as aircraft, vehicle manufacturing, electronic parts, and sports equipment.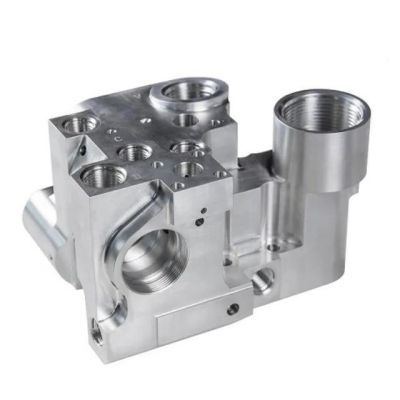 Try Tuofa Now!
Are you looking for aluminum parts that offer superior performance and production specific flexibility to CNC machined aluminum manufacturers? Review Shenzhen Tuofa!
Anodized Aluminum of Practical and Beautiful

The surface of industrial aluminum profiles after anodizing is very hard, and the hardness of the oxide film is high. Therefore, it is very wear-resistant and not easy to scratch after anodizing.

The anodized aluminum oxide film is non-conductive, so if you need to use the insulation occasions need to be anodized.

Some aluminum parts need to be painted on the surface, anodized aluminum surface voids have a strong adsorption, so that the paint is more uniform and beautiful.

Aluminum oxide film is transparent, and it is difficult for human eyes to see the thin layer of aluminum oxide film, and it just isolates the air so that the aluminum is not corroded.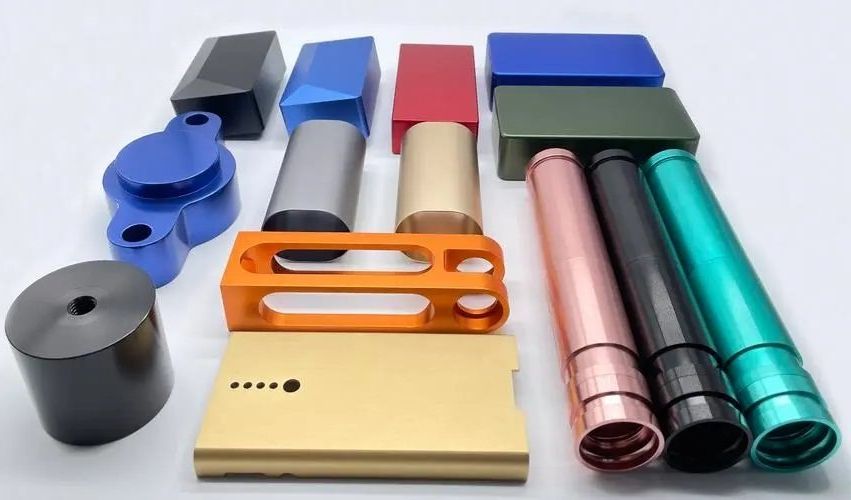 Whether you need a custom CNC aluminum prototype or mass production, our aluminum machining engineers have the expertise and technology to deliver the quality and precision you need.
So why wait? Contact Tuofa today to learn more about our CNC aluminum machining and how we can help you achieve your goals!
Custom Aluminum Products Quote
Milling Aluminum Improvement Plan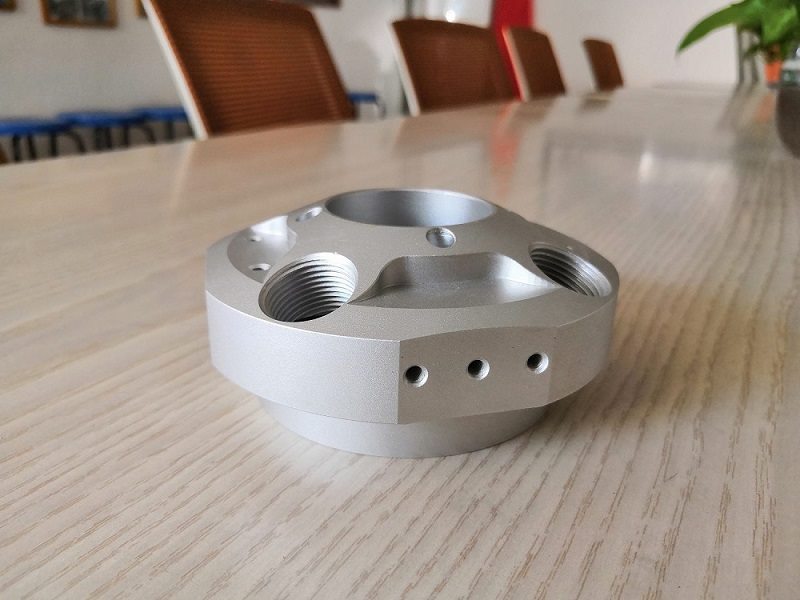 Improved Part Clamping Methods
Tuofa's machinists have developed their own set of clamping methods. The part bore positioning principle is used to deal with thin-walled aluminum parts that are less rigid, avoiding part deformation.

Improve the cutting ability of the tool
Reasonable selection of the cutting angle of the tool, while using good wear-resistant tool materials to achieve the most appropriate tool feed rate and cutting speed.

Reduce the internal stress of the blank material
When milling aluminum service, pre-machining the excess parts of the blank and reducing the margin of each part will keep the metal parts in a stable state.
People Also Ask
How much does aluminum CNC cost?

1. Calculate by machining hours

First determine the processing material, and staffing, and then indeed the batch or prototype.

The cost of cnc aluminum depends on the cost of the aluminum material and the time and loss rate required for the machining process of a single part.

Material costs, aluminum 7075 t6 international market quotes 5-6 USD / per kg
CNC machine $8-12 / hour, figure out the CNC machining time required for a single part.
Overall loss of about 5%

Batch CNC machining to be lower than the price of aluminum parts prototype, the above is only Tuofa in accordance with their own experience to estimate.



Which Aluminium is best for CNC?

If you are doing aluminum shell, most of the use of aluminum 6063 easy CNC machining, smooth and delicate surface treatment, oxidation effect high-end atmosphere.

Aluminum 6061 is excellent in hardness, but the surface treatment effect is not as good as aluminum 6063.

If it is used to do aviation parts, aluminum 7075 is recommended, its hardness and compressive resistance is first-class. It is a high strength heat treatable alloy, CNC machining aluminum 7075 parts have good mechanical properties and usability.



What is the best way to welding aluminum?

1. Argon arc welding AC and DC dual-purpose welding machine

2. The tungsten needle is punched into a round head

3. Preheat the base metal

4. Pay attention to the current

5. Welding speed

6. Using spot welding process

7. Argon gas is generally used for welding aluminum gas

In order to ensure that the product does not turn black, welding aluminum must use a gas with higher purity.