Aerospace Parts Manufacturing for Rapid Prototyping and Production
Aerospace parts manufacturing for rapid prototyping and production is a growing field. This process involves the use of advanced technologies such as 3D printing, CNC machining, and metal fabrication to quickly produce parts for aircraft, spacecraft, and other aerospace applications. Tuofa uses these processes allow for faster production time with less waste, which can help reduce costs associated with manufacturing. In addition, manufacturing under rapid prototyping allows your project to quickly test different designs and materials before going into full production.
Why Do Aerospace Companies Use Tuofa?

Cost Savings
With extensive experience and efficient processes in the aerospace industry, Tufa mechanical engineers often offer more competitive pricing than other suppliers. Through custom prototyping or volume purchasing, you can benefit from lower costs and receive high quality aerospace components.

Low Volume Production
The aerospace parts industry is characterized by small batches and multiple varieties, and cannot be standardized and mass-produced on a large scale. Tuofa MOQ is 0, creating value for customers through prototyping and low volume production.

Customization Options
With China Tuofa, you can choose from a range of customization options to ensure that the parts we manufacture meet exact specifications and requirements. This includes custom materials, finishes, dimensions, and more to ensure that each component is designed precisely to the needs of the aircraft application.
Try Tuofa Now!

Aerospace & aviation equipment consists of millions of precision components with a wide variety of parts and complex designs, and based on the high stability, speed, and safety requirements of the aerospace industry, Tuofa has extremely high-quality standards for the design, manufacturing, machining, and assembly of components in all segments.

Tuofa Engineer Support Team - Real human quotes are more accurate than software quotes
What Materials Work Best for Custom Aerospace Component?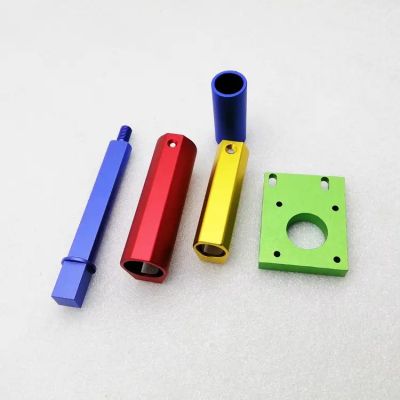 Aluminum, magnesium, titanium, and nickel-tungsten alloys, due to their excellent low density and structural strength, whether using 3D printing or CNC machining, are used in a large number of applications in aerospace, automotive, and mechanical engineering, and especially occupy a very important position in the aerospace industry, where they are the main structural materials.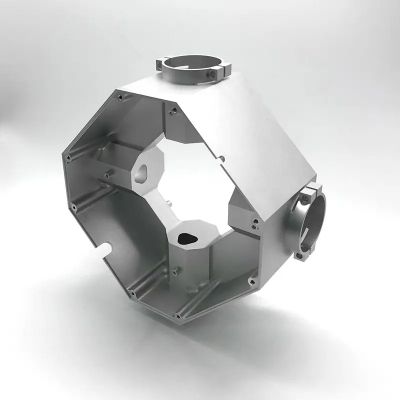 PC, PTFE, PEEK, and PA engineering plastics are used in aerospace applications due to their high performance properties. They can withstand high temperatures without changing shape and are resistant to chemicals, weather, and flame, and the use of CNC machined and 3D printed parts has revolutionized the aerospace industry, with thermoplastic polymers being lighter and more corrosion resistant than metals and more durable than glass.
Aerospace Manufacturing Applications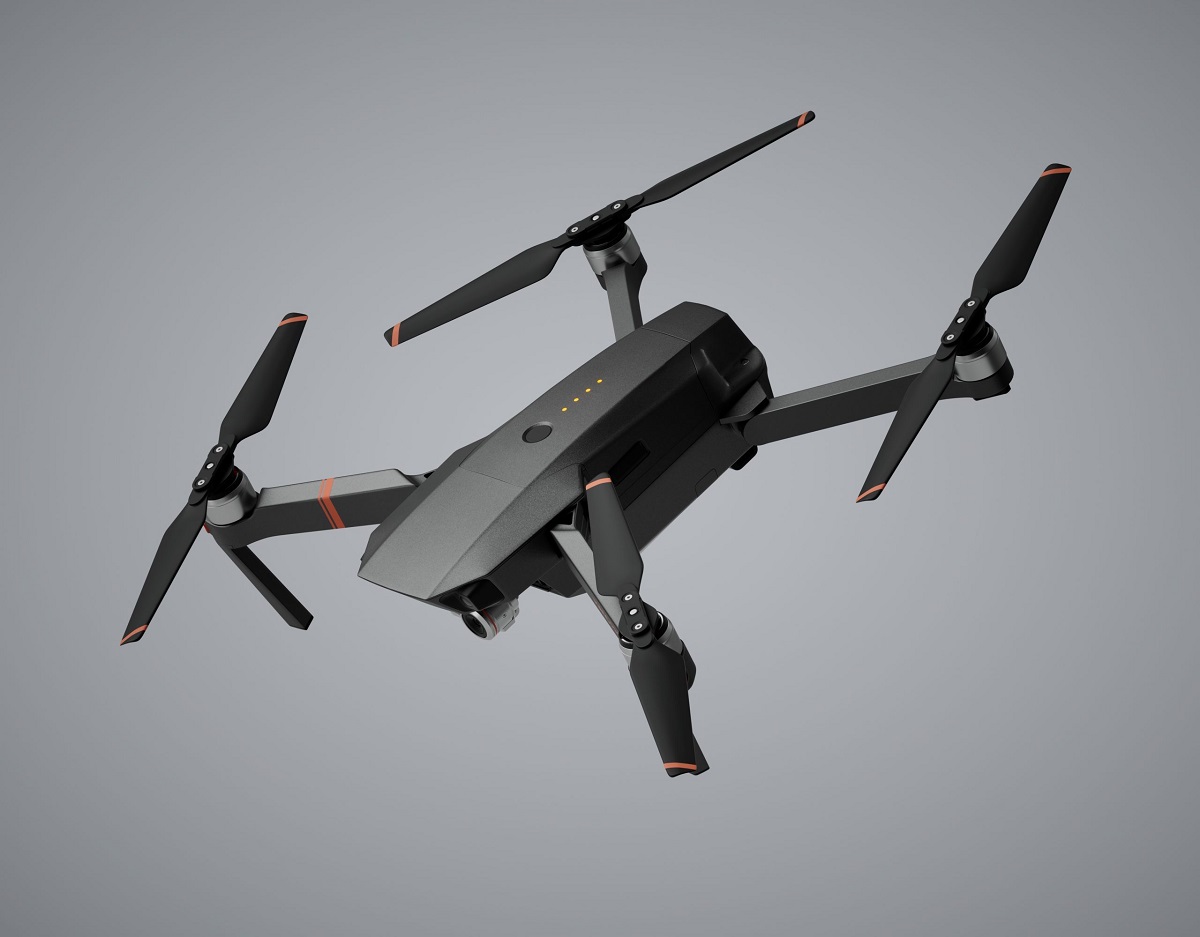 Tuofa uses the most advanced machines and the most exquisite processes to maintain assembly accuracy, improve assembly efficiency, reduce production costs, and shorten project development periods for your aerospace parts.
With Tuofa's mechanical engineers' experience with the aerospace industry, it makes manufacturing your custom aerospace parts fast and easy. Parts of all shapes and sizes can be produced, even special shapes that are difficult to cut.

Airframe Fasteners

Bushings

High-pressure Seals

Mounting Plates

Valves

Shafts
Manufacturing Capacity of Aerospace Industry
Weight is extremely important for aviation parts. The lighter the design, the less energy it consumes, so Tuofa's aerospace engineers design parts with thin walls, lattices, webs, etc. through CNC machining, sheet metal fabrication, and 3D printing.
How to complete the small batch production of aviation parts with high quality, high efficiency and low cost?
Come to check Tuofa's views on the aviation industry.
Custom Aerospace Component Quote
Gallery of Aerospace Parts
---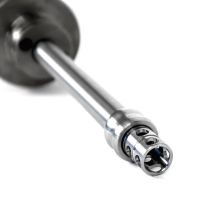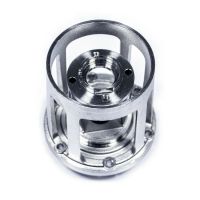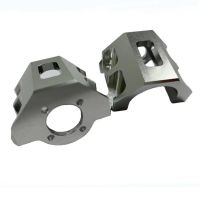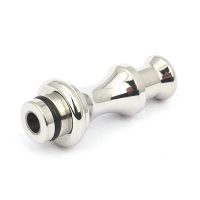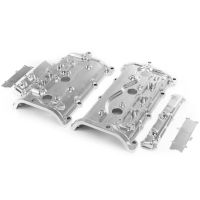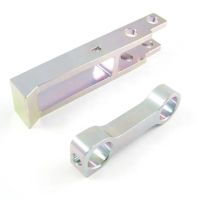 How does Tuofa Innovate Aerospace Parts Manufacturing?
Aerospace parts need to meet a series of demanding requirements such as lightweight, high performance, high reliability, low cost, etc., and the structure of the components is more complex and more difficult to design and manufacture.

Detailed Documentation
Shenzhen Tuofa can also provide robotics companies with detailed documentation on the components they supply. This will help robotics companies understand how to best use the parts and keep them in good working order.

Create Prototypes Quickly
Custom 3D parts within 1 day, 3D printing allows robotics companies to quickly and easily produce prototypes of new designs, which can then be tested before committing to production. This helps reduce the risk of failed projects and ensures that robots are built properly from the start.

Expert Advice
As an experienced manufacturer of aerospace components, Tuofa can provide valuable advice about design considerations or other related topics that may be beneficial to you. This can help you make informed decisions when selecting parts and ensure that you are getting the best quality components for their application.

Timely Delivery
China Tuofa understands the importance of timely deliveries when it comes to aerospace applications and will strive to quickly deliver components in order to keep projects on schedule. With experienced staff members who understand how critical deadlines are in this industry, you can rest assured knowing that all orders will be delivered promptly and accurately.
People Also Ask
What are aerospace components?

Aerospace components are parts used in various applications such as aircraft manufacturing and maintenance in the aerospace industry. These components usually use high strength materials such as aluminum and titanium alloys. Aerospace components are different from large parts such as engines to small parts such as screws and bolts. Parts mounted on aircraft include structural components such as engine, landing gear, avionics, fuel tank and airframe. Many aerospace companies also manufacture specially designed parts that are specially designed or modified for their aircraft.



The impact of 3D printing on the drone industry?

3D printing has had a major impact on the drone industry, allowing for rapid prototyping and production of custom parts. 3D printed components can be made with complex geometries that are difficult to produce with traditional manufacturing methods. This allows drone manufacturers to create lightweight frames, propellers and other components that are more efficient and cost-effective than those produced using traditional techniques. In addition, 3D printing can speed up product iteration cycles and shorten the lead time to bring new products to market. By leveraging this technology, companies are able to reduce costs while improving the efficiency of their design and manufacturing processes.



What is the future of aerospace industry?

The future of the aviation industry will be a "flying computer". The future development of aviation manufacturing has three major trends: the whole process of digitalization, that is, the product from the beginning of market demand, in the conceptual design, preliminary development, detailed design, simulation experiments, manufacturing, marketing, after-sales service, until the end of the product, the whole life cycle of all aspects of digitalization.