What is Tack Welding?

Jul 05,2023

Introduction: Tack welding is the process to make temporary metal fused joint at the bevel location of weldment so that further bead follow the same pattern / direction. Its main purpose is to hold the job, maintain the gap between, reduce the stresses, make alignment as per drawing, guide the welder and control distortion. This technique has application on job by bridging, gap filling and standard methodology. It seems that this process is not important for deciding the qualification of job but in realtime it decides the defects, quality, qualification and acceptance of job in final stages.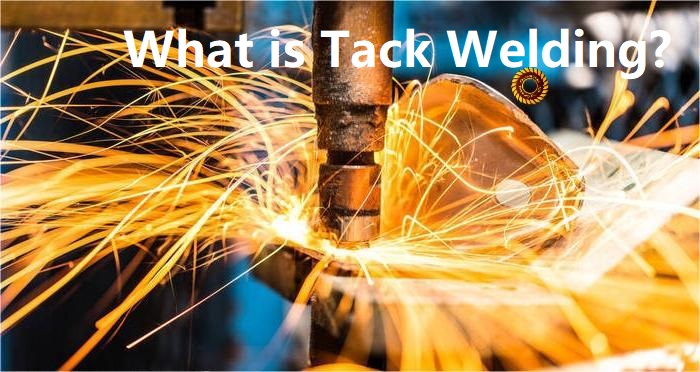 Tack Welding Definition
It is the process of applying the molten metal in joint for small area to hold the two parts together with or without application of surficial force. It uses the same methodology as of fusion welding technique and goes to final stage by same welding equipment as of weld metal job. This welding technique is the need of many high technology process due to special requirement of code and standard. In metal fabrication industry this welding technique is also the sequential need of fabrication technology. Its main purpose is to prevent distortion and stress deformation.
Tack Welding Process
This process includes conventional welding equipment, welder, weld torch and weld inspection tools. First of all area should have identification where this technique holds the workpiece. After making grinding process some nondestructive examination technique may give help to identify the surface defects and crack. And these cracks need removal from the bead area. And then pre heat process goes to maintain temperature if necessary. Otherwise room temperature welding process is enough to complete. These beads need removal from the final joint otherwise it will make discontinuity in final weld. Or another option is to make it part of final weldment.
What is Tacking in Welding?
It is temporary holding of workpiece without forming it to final strength. It is actually the resemblance to final welding process but difference is that it does not go to full length and size of weld bead. It has only few millimeters in length. Welding joint is same as of actual weld bead but it does not goto root penetration of bevel space. Welding safety remains as of same final welding operation because safety need has relation to workshop environment which is still same. Thus safety procedure guideline is priority during the process to make it happen without accident.
Following YouTube videos can help in understanding www.youtube.com/watch?v=auP9Yx27UpI and https://www.youtube.com/watch?v=JGkKCt58QeU
Tack Weld Symbol
Welding standards does not specify the particular symbol for this technique but it is common practice to use spot welding symbol, which identify that some temporary arrangement of weld is requirement of fabrication technology. Engineering drawing contains these symbols and comes from the designer CAD/CAM software, or custom addition on the basis of experience is also reliable source. This symbol s always present in design where there is need of alignment and precision in final assembly. It also has nomenclature of stich weld because it makes stich between individual part before final weld assembly. Figure. No. 1 describes it.

Figure.No.1 Spot or Tack Welding.
Types of Tack Welding
Tack welding different forms depend on way it join the workpiece, fill the gap, becomes part of final weld or not and purpose of technique. Welding parameters are almost same of actual welding procedures so that material can fuse at same conditions. Types of tack welding are:
Standard Tack Welding: It involves tacking or tag welding of workpiece before final assembly of joints and becomes part of final bead length. It makes the final part of weldment therefore welding inspection and procedure qualification is major requirement of it.
Bridge Tack Welding: It makes treatment for short length of job by making bridge between two parts of workpiece so that final bead cannot deform alignment and tolerance of weldment. Hot Tacking: Hot tacking is post welding procedure of making gap filling of cavities and eliminates the stress concentration point.
Ultrasonic Tacking: it makes temporary weld by the use of ultrasonic energy and converts the same in heat form so that final alignment comes to existence.
Thermite Tacking: It makes temporary weld by heat extraction of magnesium and aluminum powder reaction so that temporary weld joint comes to existence for alignment.
The Role of Tack Welding
It decides the tolerance and precision of final assembly before termination of final procedure on job:
1. Ensuring Component Alignment: It ensures the final tolerance and precision in assembly with welding positions. It defines the path where final weld bead goes to achieve assembly form and tolerance. It is clear from the practical experience that only this technique cannot assure final alignment in assembly. But anyhow it can provide initial path to final assembly tolerance. Distance between two tack welding circles also dictates tolerance and precision in final assembly. Absence of this technique can remove final weldment position. Thus this technique can only assure initial tolerance of assembly.
2. Controlling Movement and Distortion: When final weld procedure makes fusion of workpiece in bevel space then job moves from original position. Thus if tack welding already present there then this movement comes to almost zero. Other effect of this technique is minimum stress presence in final assembly. This technique has application in diagonal position as shown in Figure.No.2. And this sequence ensures minimum stress presence in final bead.

Figure.No.2.Diagonal position of Tack Weld.
How to Tack Weld?
It involves formation of Technical drawing, Tack welding procedure, Weld execution, Final inspection and Acceptance of job.
Tack Welding Procedure Specification
It seems that this technique does not require procedure specification with welder qualification record. But it needs procedure qualification and welding certifications with welding position. ASME section IX groove welding procedure qualification is the need for procedure qualification of this technique with particular welding materials and welding positions. Therefore welder taking part in this activity should have procedure and personnel qualification record to ensure weld quality in final weld positions.
Proper Execution of Tack Welding
Proper execution of tack welding need position of weld assembly, placement of marking as per manufacturing drawing, utilization of welding tools and holding of workpiece together. These procedures need qualification of welder and certifications. Because otherwise weld quality may come to third grade. As it is clear from its name that it is temporary welding but it becomes part of final weld for complete life span of job.
Tack Welding Size and Spacing
Distance between tack weld and its size plays an important role for final alignment and distortion control of precise assembly. In normal condition distance between two consecutive tack weld is between 1 inch to 2 inch with some alignment of bevel edges. This spacing decides the application of final welding parameters and layer deposition. Size of tack weld is about 3 mm to 5 mm in diameter with 2 mm penetration. This size has strength to hold the workpiece in one place before final welding bead comes to it.
Distortion Control and Joint Gap Maintenance
Joint gas maintenance is the important factor for final distortion control due to free region of plastic deformation. The free region of joint gap provides space to final distortion so that it can expand it. Otherwise distortion will come to main body of workpiece and produce stresses in it. Which will result in crack or swaging of weld assembly. Figure.No.3 shows gap maintenance and tack welding of workpiece. This gap maintenance has only one method for uniform dimensions i.e insertion of gauges. And weld call outs for gap maintenance are present on the symbol representation of technical drawing.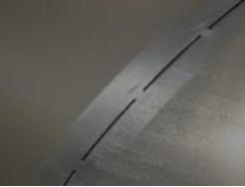 Figure.No.3 Gap between Metallic workpiece.
Tack Welding Challenges with Different Materials
Different challenges are present when this technique holds the job at uniform gap. After completion of tack welding, weld beads goes to room temperature very quickly, and microstructure becomes martensitic in case of carbon steel.
If post weld heat treatment of this tack welding does not take place then it becomes too hard to crack on application of small force. Therefore metal fabrication industry need solution for this kind of problem. One solution is peening of weld bead which causes stress distribution. Thus assembly does receive stress gradient in it.
Thus Carbon steel does not have challenge when proper treatment goes to it. Low melting temperature may get its microstructure disturbance due to big sink of workpiece and small temperature gradient. Aluminum may get problem during tack welding.
Tack Welding Stainless Steel
For stainless is critical to its microstructure because it can make effect on weld bead. Sudden cooling may get distortion in body but preheat effect can prevent it from temperature gradient between tack weld bead and job. Thus normal preheat of welding joints and bevel space can make uniform tack welding of stainless steel.
Tack Weld of Aluminum
It is tricky welding because aluminum is low melting temperature metal. It melts around 620 centigrade and make tack welding between joining work pieces. Thus when it melts at melting point and comes to room temperature within seconds then it can develop residual stresses in it. Therefore it is necessary to preheat the job with good welding techniques so that it cannot develop cracks on cooling.
Tack Weld Galvanized Steel
This steel has zinc coating on outer surface which can make reaction with welding materials and crack the tack weld bead. Therefor it is necessary to remove the zinc coating before tack welding. Grinding can remove zinc coating and make bare metal surface visible for fusion with metallic material. It is also important to weld the complete surface with zinc removal and bare metal surface. Otherwise zinc inclusion can destroy the chemistry of weld metal.
Pros and Cons of Tack Welding
Pros and cons of tack welding depends on material, surface treatment, joint configuration and process parameters.
Advantages
Tack welding can test the weld chemistry on small bead before actual full length bead. Because small bead gives approximate idea about full length weld bead. It is cheap method to hold the workpiece together instead of expensive clamping mechanism. This technique can work in tight space to prevent distortion of assembly.
Disadvantages
It is temporary arrangement to hold the workpiece and extra effort is always the need to remove it from workpiece. Dangerous oxide can destroy the chemistry of weld metal and makes cracks in it. And these oxides are hard and brittle in nature. It is always difficult to make tack weld near termination of flat surface of specimen due to odd location. Advantages and Disadvantages are present in Table.No.1.
| | |
| --- | --- |
| Advantages | Disadvantages |
| Can hold job before welding | Temporary arrangement |
| Control Distortion | Can develop brittle oxides |
| Test weld design in advance | Needs to remove before final weld joint |
| Cheap technique to hold job | Difficult to tack weld near curve profile |
Table.No.1. Advantages and Disadvantages of Tack welding
Tack Welding Vs Spot Welding
Tack welding is different from spot welding technique due to primary function and purpose of it. Description is present in Table.No.2.
| | |
| --- | --- |
| Tack Welding | Spot Welding |
| temporary hold job together | hold job for life span |
| can reduce distortion | final weld with little distortion |
| needs fusion of base metal | needs electric resistance to weld |
| needs removal after one time | permanent joint |
| can be in all welding positions | always in overlapping position |
Table.No.2. Tack Welding Vs Spot Welding
Why Choose Toufa for Sheet Metal Fabrication
At sheet metal fabrication services, tack welding needs procedure qualification and welder qualification with international level standard certification. Otherwise alignment, joint stability and distortion control cannot come to reality. And both of these qualifications must be in practice within organization. Therefore in order to fulfil these qualifications Tuofa can perform its work. Tuofa has ISO 9001 certification with tack welding procedure / personnel qualification. Tuofa qualified procedures can do tack welding of custom job without any defect and distortion. Please visit toufa-cncmachining.com for sheet metal fabrication more information.
FAQs about Tack and Mig Welding
What is the difference between Tack and Mig Welding?
Tack welding is technique to temporary hold the job, control distortion and removes the bead for final welding. This technique can only help to control tolerances in weld assembly. But Mig welding can make permanent weld joint without removal in final stage of assembly. Mig welding in fact can tack the job before final weld joint and fabrication assembly.
Weld with Coat Hanger?
Coat hanger surface layer needs removal before tack welding and final bead fusion. After that low current tack welding can fuse thin coat hanger sheet without distortion and deviation. It needs low current density and surface bare metal for final coat hanger assembly.
How many Spot Welds should be used on Thin Metal?
Distance between spot welds for application of thin metal sheet is about eight to twelve times of its thickness. Otherwise too many spot weld can make pre stress distribution inside weld bead. And this effect can destroy final purpose of assembly.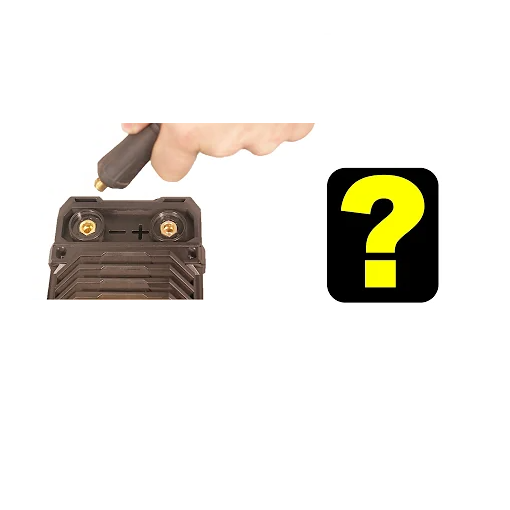 AC vs DC Welding: What is the Difference Between?
AC vs DC Welding: What is the Difference Between? Introduction: Welding is structure fabrication technique for joining of metals by fusing them, mixing liquid metal, make solid and stress relieving with compatible strength of base metals and heat affected

Aug 01,2023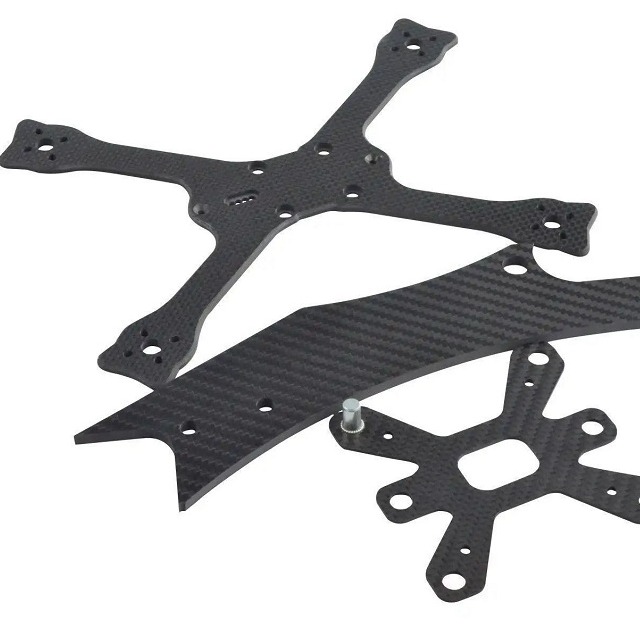 8 Ways to Cut Carbon Fiber | Which do You Prefer
      Introduction After Iron Age and Bronze Age, the modern time is the era of carbon fibers. They mainly composed of carbon atoms in regular repeating three-dimensional network. The fundamental property which makes them superi

Aug 18,2023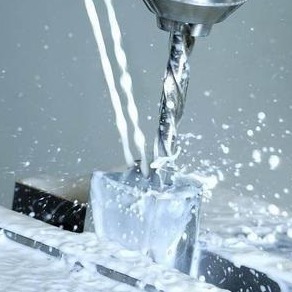 How to Drill Metal: 15 Ways
How to Drill Metal: 15 Ways. Introduction: Everyassemblyjobneedfasteners, penetrationsandthroughholes forparticularpurpose and this all is possible making by drills in same assembly with particular size. But to complete the drilling job you have to select

Aug 24,2023