Precision CNC Machining: Bringing the Future of Component Production Today

Aug 22,2022

Precision is the cornerstone of material performance when it comes to high-grade machining. The crucial factor in making that approach economical is repeatability, which ensures that every component performs as intended. CNC machining is well known among manufacturers and clients. However, consumers searching for these solutions, particularly those contemplating an upgrade from manual machining, may not fully comprehend what they are gaining from precise machinery output.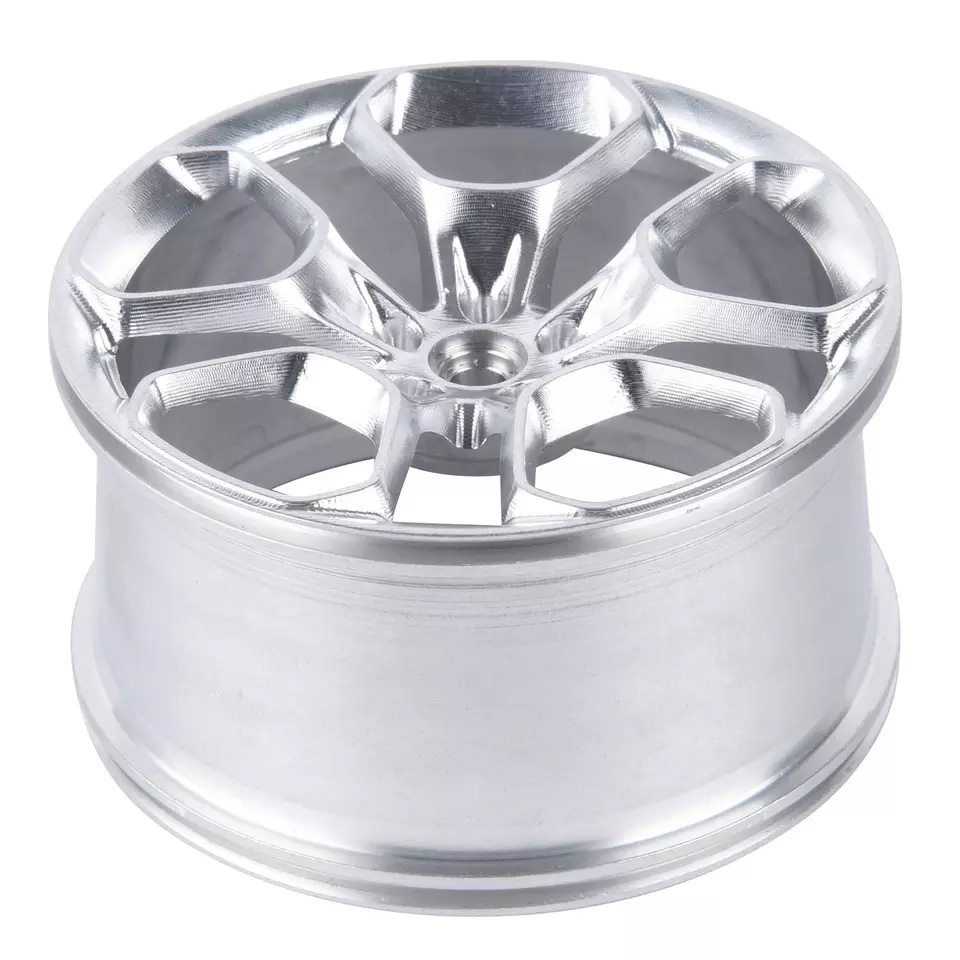 Precision CNC machining can do more than expected
Precision CNC machining is the process of separating and fabricating components from sheets or slabs of metal or any material and then shaping these into specific forms and sizes. It is being used to make materials and techniques for a broad variety of industrial businesses. Initially, this was accomplished using rather crude instruments such as pounding and cutting tools, but technological developments have empowered the field to utilize CNC machines that interact with instruments like grinders and trimmers for even more precise material production. Indeed, precision machining is a highly coveted manufacturing technique in worldwide machine part production for a myriad of reasons, including the fact that it is one of the most fundamental methods utilized in the manufacturing business.
It is economical
Precision CNC machining may significantly cut production costs by lowering the risk of making errors and generating poor results. Since it provides reliable outcomes, it helps clients to have a specific investment situation for manufacturing and removes the need to divert funds for contingencies. Furthermore, it has the potential to reduce labor costs due to its repeatability.
Material wastage is lessened
Precision machining is capable of reducing or eliminating error frequencies and delivering products of high caliber. Manufacturers can save production costs and have to discard any faulty product yields or redo procedures while using more resources.
It is consistent in output quality
Manufacturing items of comparable grade can be difficult, and even more so when the components are intricate. Precision machining with CNC machines, on the other hand, results in reliable and uniform output every single time. Delivering consistently excellent materials promotes the business not just in terms of engineering and security, but also in minimizing the number of faulty products.
It is highly efficient and accurate
In global production, even the slightest inaccuracy in measurement may make a major difference, particularly in the healthcare electronics business. Therefore, precise machining is extremely important in any area of interest and business. All designers require incredibly precise designs and standards, and the CNC machine will be poised to make extremely specific cuts. It also enables manufacturers to operate at substantially greater speeds and manufacture more items than previously, boosting its efficiency. It also allows enterprises to shift their skilled workforce to areas of operations that demand more human operators than automatons.
Precision CNC Machining is the Answer to Complex Part Production
Various manufacturers currently employ CNC machining technology to maintain dimensional accuracy. CNC machining is the fundamental method of machining that uses a machine rather than human resources. In this form of manufacturing, the operator creates a source code that is recognized by the CNC machine using CAD or CAM tools. The machine then performs the mechanical processing automatically, no matter how complicated the plan is.
As such, what makes precision machining stand out from the regular CNC machining methods? Precision machining has been elevated to a more advanced level. Standard machining procedures are sufficient for certain applications, but others demand tolerances as fine as +/-.001, and this kind of pinpoint accuracy necessitates CNC machining precision. Furthermore, hundreds of thousands of duplicate components are sometimes required, which is unachievable without repeatability features. However, a small edge enabled by precision machining technology enables the manufacturer to create complicated designs that would be hard to achieve with normal CNC or other forms of mechanical processing. Achieving accurate specifications might be critical in both aviation and medical equipment manufacturing.
The Benefits of 5-Axis CNC Machining
5-Axis CNC machining is becoming increasingly widespread, as the inclusion of several axes has become the standard in component manufacturing solutions. These types of machinery are utilized to produce components and assemblies for a diverse range of industries and are typically linked to the fabrication of metallic materials with complicated geometries, accurate measurement, and intricate features. It is now considered the principal advancement in enabling machining that utilizes more than the three primary axes. But regardless of its actual benefits, 5-axis machining is best suited for complex jobs, products, and materials with intricate applications and strict tolerances. These can accomplish new heights of accuracy and customizability that are not possible with conventional techniques. Given the continued improvements in CAD manufacturing, the possibilities of 5-axis machining will only be compliant with practical uses and optimize the production in terms of accuracy while subtracting the need for substantial amounts of manpower.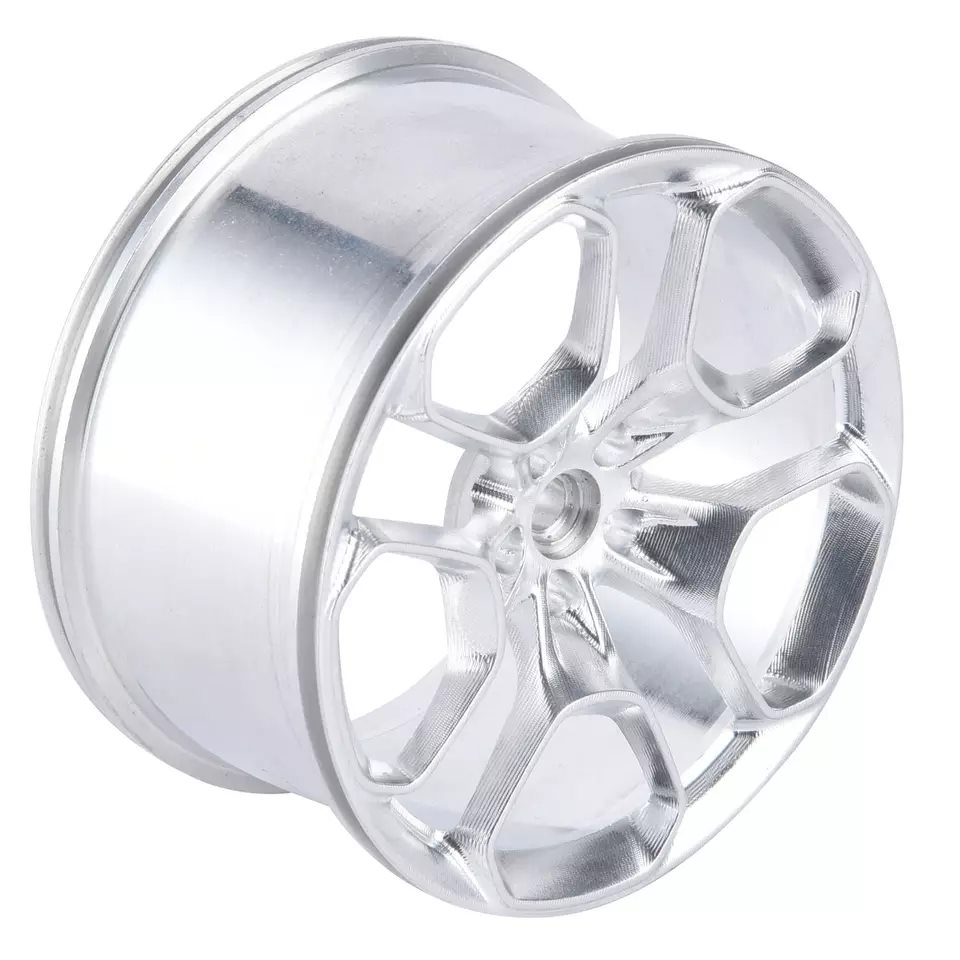 Diverse Industries Rely on 5-Axis CNC Machining
5-axis machining is used in a variety of sectors, particularly in processes involving components with complicated structures and precise specifications.
Automotive
The automobile sector frequently demands parts with unusual forms and stringent tolerances. Vehicle parts such as casings, axels, and cylinder heads, on the other hand, are normally made in even higher quantities, particularly in mass car productions by prominent enterprises.
Healthcare
Devices in the health industry must fulfill stringent quality assurance and precision regulations since even the tiniest inaccuracy in a component can endanger patients. This machining technology's features render it highly suitable for health devices and components including those found in imaging technologies, medical implants, or surgical apparatuses.
Aviation
This technology is commonly used to manufacture rotors and gears. 5-Axis machining is appropriate for making aircraft parts since it enables the manufacture of very complicated, precise components found in engines and other key controls.

Custom Precision CNC Machining Productions
Manufacturers and designers employ 5-axis Precision CNC machining to explore a variety of customized and or specialized parts and components, as well as instruments and mechanical devices, for typical commercial applications.
Tuofa CNC Machining Manufacturer brings your CAD blueprints to reality in the most professional way imaginable. Considering our diverse technical experience and approaches, we assure outstanding production capabilities. Our 5-axis CNC machines and a wide range of auxiliaries enable us to handle your CNC ideas, whether they are unique concepts or products that need weeks of development. We also take pride in our prompt and intuitive client service. We also give material verification with all of our services, allowing you to understand more about the material's properties.
We at Tuofa CNC Machining Manufacturer wont allow you to sit around and wait for a quotation. When you contact us and provide a CAD file to our specialist teams, you will receive a quotation that will present you with an actual model in less than a minute. Call us today.