Factors to Consider When Choosing Materials for CNC Machining Parts

Oct 31,2022

CNC machining is one of the most common manufacturing methods used to make parts and products, and the use of Computer Numerical Control (CNC) allows parts to be manufactured using a highly automated process that offers advantages over many traditional manufacturing methods in terms of speed, productivity, and precision. Selecting the right material for CNC machining can be a daunting task. When selecting a material for a part or product, several factors should be considered, including machinability, price, corrosion resistance, strength, weight, and appearance.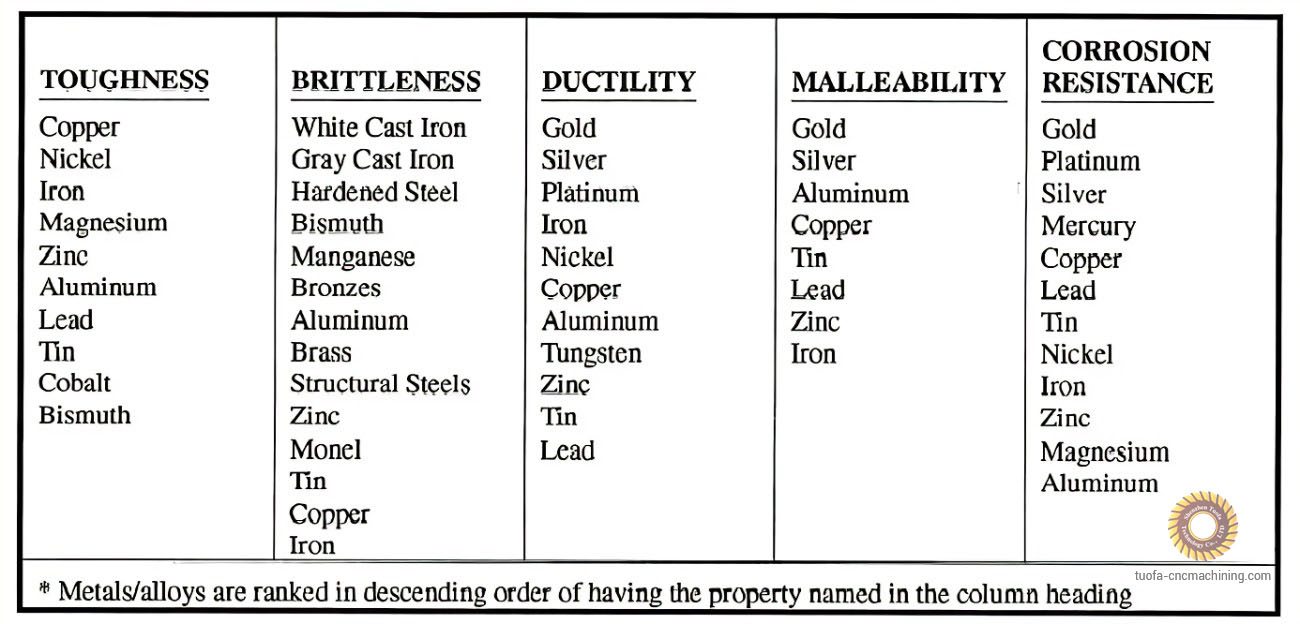 Popular materials selected by precision machining service providers are listed below:
Aluminum:
Considered exotic when it comes to manufacturing, aluminum is probably the most widely used CNC milling material. The ability to machine faster than other materials make aluminum more useful for CNC machining. Due to its lightweight, non-magnetic properties, corrosion resistance, and low price, aluminum is widely used in producing aircraft parts, auto parts, bicycle frames, and food containers.
The most common aluminum types are AL6061 and AL7075, AL6061: Similar to other aluminum alloys, it has a good strength-to-weight ratio and is inherently resistant to atmospheric corrosion. This material is very machinable and machinable, but it can be more expensive than other metals. It doesn't perform as well when exposed to salt water or other chemicals, depending on the product's use. AL7075 – a higher grade of aluminium, 7075 is one of the strongest aluminium alloys; unlike 6061, AL7075 is high in strength and has average machinability, making it difficult to bend into difficult and complex shapes, this material is high strength Ideal for recreational equipment, automotive and aerospace framing applications where metals are subject to normal stress and should be avoided where welding is required.
Stainless steel:
Stainless steel alloys are immune to most stains and rust. Favored for its strength and corrosion resistance, the material can be used in anything from surgical equipment to electronic hardware. Stainless steel is a very versatile material that is relatively light and durable, expanding its use in various industries.
SUS304 – The most commonly stainless steel, 304 is very tough, non-magnetic, easy to machine, and generally resistant to corrosion, making it ideal for kitchen fittings, tanks, and plumbing used in industry, construction, and automotive; it is found in a wide variety of consumer and industrial parts and products. 303 and 304 stainless steel sheets are nearly identical metallurgy. 303 usually contains a small amount of sulfur to aid processing and is usually only used in round bar stock, while 304 is mainly used in sheet, plate, and flat stock. The two materials can be used interchangeably. SUS303 is not suitable for cold forming or heat treatment and is most commonly used for nuts, bolts, shafts, and gears. SUS316 is generally considered marine-grade stainless steel that is tough, easy to weld, corrosion resistant, and ideal for construction, marine fittings, industrial piping, and automotive applications.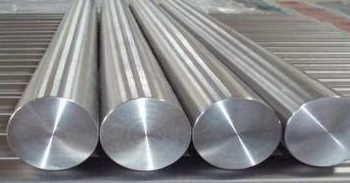 Carbon steel:
Carbon steel is also one of the popular materials to consider for CNC machining. It is available in various formulations from which you can choose based on your application requirements. This material is mainly used for CNC machining due to its durability, safety, long shelf life, and economic and eco-friendly nature.
Brass:
Brass is widely regarded as one of the simplest and most cost-effective materials for precision machining services and is chosen to create complex parts that require complex functions. Brass is easy to machine, smooth, and has a clean surface; and can be used to manufacture medical devices, consumer products, electronic hardware and contacts, accessories, commercial products, and more. Mainly because of its soft and easy-to-machine material and the high polishability of brass, it is often found in cosmetic applications and is a good material for home decor.
It also does not spark when colliding with another metal, making it ideal for use in potentially explosive atmospheres. Free-cutting brass used to have lead added to aid machining. With improved machinability, it now contains very little lead. Corrosion-resistant brass is generally more difficult to machine than free-cutting brass. Still, it can be highly polished and has a natural resistance to The ability of seawater to corrode.
Titanium:
Titanium is heat and corrosion-resistant, making it a viable option for many industrial applications. Best known for its high strength, lightweight, and toughness, titanium can be easily welded and anodized for protection and appearance. It's a good conductor of heat, but it's poorly polished and a poor conductor of electricity, usually more expensive than other metals. Unaffected by salt and water, titanium is widely used to make medical implants, aircraft parts, and jewelry.
Magnesium:
Magnesium is the lightest structural metal widely used by precision machining service providers. Magnesium's excellent machinability, strength, and robustness make it ideal for applications in several industrial sectors.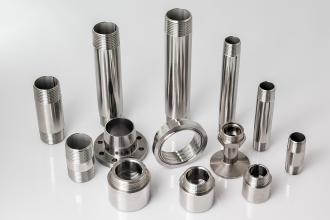 Monel:
Demand for CNC machined Monel parts is at an all-time high. It is primarily used in applications exposed to corrosive environments that require higher strength. There are very few CNC workshops specializing in Monel machining because the machining is difficult and requires a high level of experience.
Inconel:
It is a nickel-based superalloy that has gained popularity recently due to its many beneficial properties. Inconel parts are suitable for environments that may be subject to water corrosion or oxidation. It is also ideal for applications where parts may be subjected to extreme pressure and heat.
In addition to the above-mentioned materials, there are many more to choose from. It is important to choose the right material after considering the field of application in which it is used and other processing activities, etc. To ensure the most accurate and efficient material selection, it is possible to work closely with the relevant material manufacturers.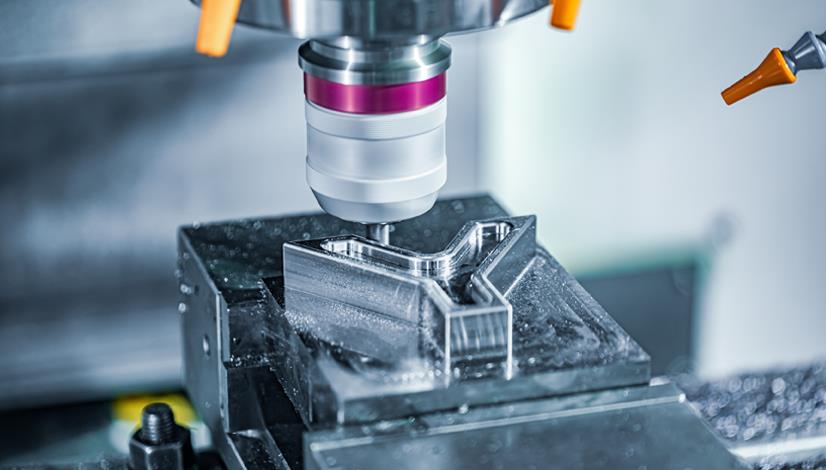 No. 45 steel
The most commonly used medium carbon quenched and tempered steel, a type of grade steel, the number "45" represents that the average carbon content of the steel is 0.45%, the comprehensive mechanical properties are good, the hardenability is low, and cracks are prone to occur during water quenching. Small pieces should be quenched and tempered, and large pieces should be normalized.
It is mainly used to manufacture high-strength moving parts, such as turbine impellers and compressor pistons. Shafts, gears, racks, worms, etc. Welded parts should be preheated and annealed to relieve stress after welding.
Q235A
The most commonly used carbon structural steel is also known as A3 steel. It has high plasticity, toughness and welding performance, cold stamping performance, a certain strength, and good cold bending performance. "Q" is the first letter of "Qu" in Pinyin, representing the meaning of yield limit, "235" represents the yield value of the steel, which is about 235MPa, and the following letters represent the quality grade. The quality grades are divided into A, B, and C; there are four grades of D, and the quality grade of Q235A steel is grade A.
Widely used for general requirements of parts and welded structures. Such as tie rods, connecting rods, pins, shafts, screws, nuts, ferrules, brackets, machine bases, building structures, bridges, etc.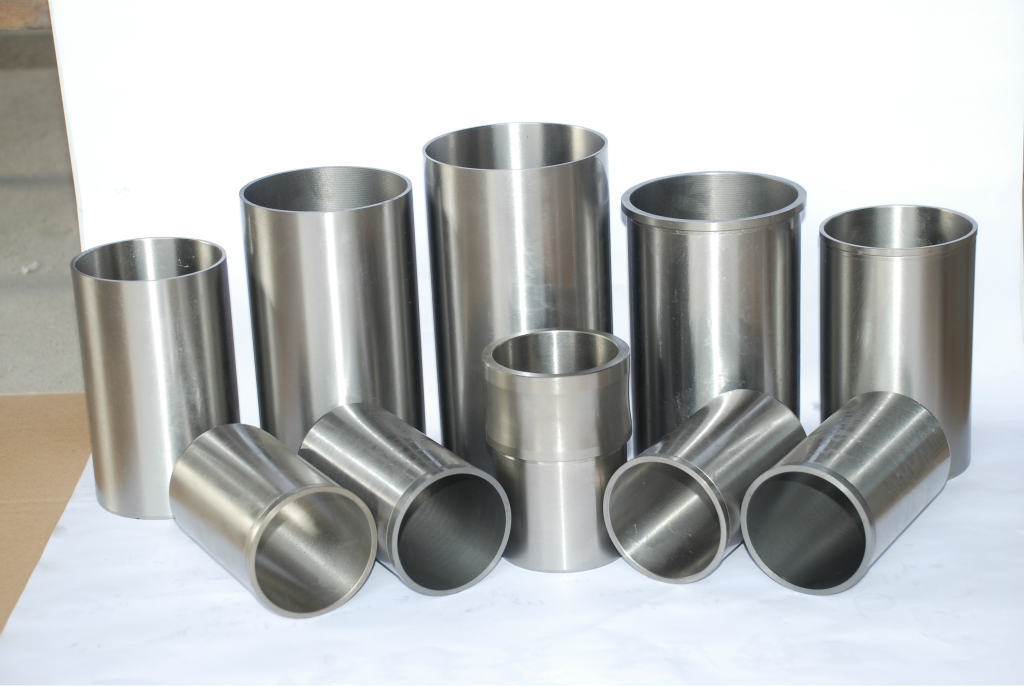 40Cr
Structural alloy steel is one of the most widely used steel grades. After quenching and tempering treatment, it has good comprehensive mechanical properties, low-temperature impact toughness, low-notch sensitivity, good hardenability, and high fatigue strength obtained during oil cooling, and parts with complex shapes are prone to cracks during water cooling. Medium cold bending plasticity, good machinability after tempering or quenching Co-infiltration, and high-frequency surface hardening.
After quenching and tempering, it is used to manufacture medium-speed and medium-load parts, such as machine tool gears, shafts, worms, spline shafts, thimble sleeves, etc. After quenching and tempering and high-frequency surface quenching, it is used to manufacture parts with high surface hardness and wear resistance, such as gears, shafts, main shafts, crankshafts, mandrels, sleeves, pins, connecting rods, screws and nuts, intake valves, etc.
After quenching and tempering at medium temperature, they are used to manufacture heavy-duty, medium-speed impact parts such as Oil pump rotors, sliders, gears, spindles, collars, etc., are used to manufacture heavy-duty, low-impact, and wear-resistant parts after quenching and low-temperature tempering, such as worms, spindles, shafts, collars, etc., carbonitriding The transmission parts with large size and high low-temperature impact toughness, such as shafts, gears, etc., are manufactured at the same time.
The properties of machined materials include mechanical properties, physical properties, chemical properties and process properties.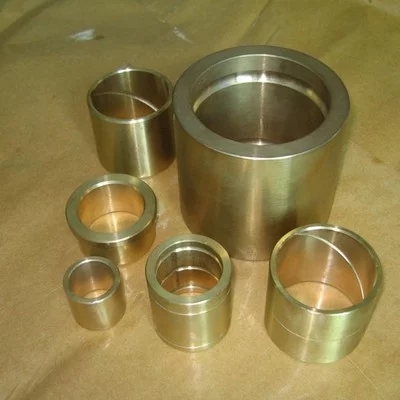 1. Mechanical properties
Strength - The ability of a metal to resist damage and deformation under static load. Plasticity - The ability of a metal material to undergo permanent deformation before breaking.
Hardness - The ability of a material to resist localized deformation, especially plastic deformation, indentation, or scratching. Impact toughness - the ability of a metal material to resist impact loads without breaking.
Fatigue strength - the maximum stress of a metal material without failure under repeated alternating stress.
2. Physical and chemical properties
a. Physical properties refer to the inherent properties of metals, including density, melting point, thermal conductivity, electrical conductivity properties, thermal expansion, and magnetic properties.
b. Chemical properties refer to the properties of metals under chemical action, such as corrosion resistance, resistance to Oxidation and chemical stability, etc.
3. Process performance
Process performance refers to the adaptability of metal materials to different processing methods. which includes casting properties, enforceability, weldability, and machinability.
Common Material Characteristics of CNC Machining Parts
HT150
HT150 gray cast iron, the letter "HT" is the first letter of "gray iron" in Pinyin, the tensile strength is 150MPa, the medium strength cast iron has good casting process performance, and is often used in cabinets, machine bed, and other parts.
Gearbox, machine bed, box, hydraulic cylinder, pump housing, valve body, flywheel, cylinder head, pulley, bearing cap, etc.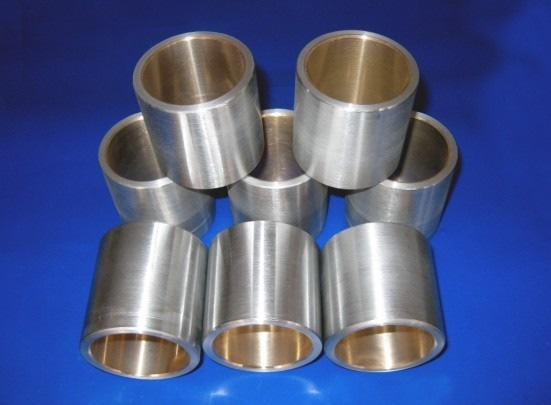 No. 35 steel
A kind of steel, a common material for various standard parts and fasteners, the number "35" represents the average carbon content of the steel is 0.35%. Appropriate strength, good plasticity, high cold plasticity, and good weldability. Local upsetting and wire drawing can be performed in the cold state. Low hardenability, use after normalizing or quenching and tempering
Suitable for manufacturing small section parts, parts that can bear large loads: such as crankshafts, levers, connecting rods, shackles, etc., various standard parts, fasteners
65Mn
A kind of spring steel, small sizes of various flat and round springs, cushion springs, and springs can also be made into spring rings, valve springs, clutch reeds, brake springs, cold coil springs, circlips, etc.
0Cr18Ni9
One of the most commonly used stainless steel is the most widely used stainless heat-resistant steel, such as food equipment, general chemical equipment, atomic energy industry equipment, and other commonly used stainless steel materials such as 1Cr18Ni9 and 3Cr18Ni9.
Cr12
Commonly used cold work die steel, Cr12 steel is a widely used cold work die steel, a high carbon, and high chromium type ledeburite steel. The steel has good hardenability and good wear resistance; because the carbon content of Cr12 steel is as high as 2.3%, the impact toughness is poor, it is easy to be brittle, and it is easy to form uneven eutectic carbides;
Due to its good wear resistance, Cr12 steel is mostly used to manufacture cold punches, punches, blanking dies, cold heading dies, cold extrusion dies, punches, concave dies, and drills that require high wear resistance with less impact load. Sleeves, gauges, wire drawing dies, stamping dies, rolling plates, deep drawing dies, cold stamping dies for powder metallurgy, etc.
3Cr13
It belongs to the type of martensitic stainless steel and has good processing properties. The number "3" means that the average carbon content in the material is 0.30%. It has excellent corrosion resistance, polishing performance, high strength, and wear resistance, and it is suitable for manufacturing plastic molds under high load, high wear resistance, and corrosive media. The 3Cr13 material with hardness below HRC30 after quenching and tempering treatment has better machinability, and it is easy to achieve better surface quality. The parts are processed when the hardness exceeds HRC30; although the surface quality is good, the tool is easy to wear. Therefore, after the material enters the factory, the hardness is first quenched and tempered to reach HRC25~30, and the cutting process is carried out.
YG6X
A kind of cemented carbide commonly used in manufacturing cemented carbide tools. Cemented carbide is an alloy made of a hard compound of refractory metal and bonding metal through powder metallurgy.
Cemented carbide has a series of excellent properties such as high hardness, wear resistance, good strength and toughness, heat resistance, and corrosion resistance, and is known as "industrial teeth,", especially its high hardness and wear resistance, even at 500 ℃ The temperature remains unchanged, and there is still a high hardness at 1000 °C.
Carbide is widely used as tool material, such as turning tools, milling cutters, planers, drills, boring tools, etc., for cutting cast iron, non-ferrous metals, plastics, chemical fibers, graphite, glass, stone, ordinary steel, and can also be used for cutting Difficult-to-machine materials such as heat-resistant steel, stainless steel, high manganese steel, tool steel, etc.