Flexible Machining Solutions: Small Batches Manufacturing on Demand

Jun 28,2022

How we create solutions for customer
This is a story between we, Tuofa cnc metal parts and a customer in United Kingdom.
British customer Mr. A entered cnc machinng china in Google and searched for our website tuofa-cncmaching.com. At first, Mr. A simply asked us if we were a manufacturer. Because of the improvement of China industrial level manufacturing power in recent years, he wanted to find a Chinese custom CNC machining manufacturer to carry out his machining project.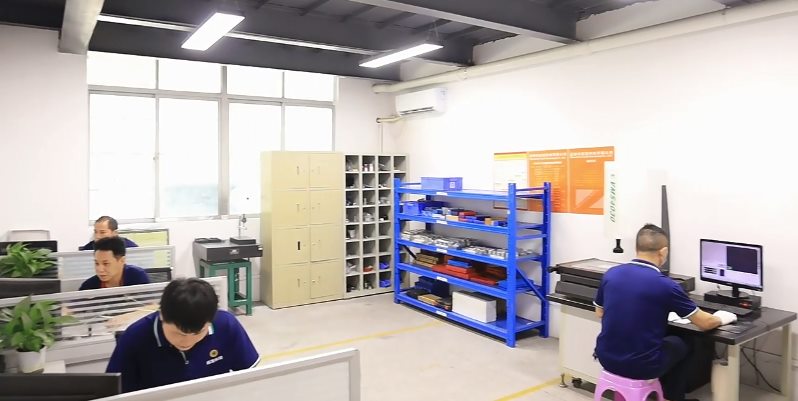 value quality above life
Don't wait in place, go out, even if it is a small step, you will be closer to your goal, thank you for the step you have taken, so let Mr. A meet Tuofa - China's top machine manufacturer, which is also Tuofa machine The luck of the processing manufacturer gave Tuofa an opportunity to demonstrate precision processing technology. The 36 machining experts in our precision machining workshop maintain a fighting mentality for each machining project. Pursuing the perfection of product quality is our responsibility and our life.
We are precision machining experts
When Mr. A confirmed that we are the CNC machining manufacturer, he sent a drawing of the turned parts and asked our mechanical engineer to quote.
Flexible solution: production involves complex machining, with additional, sometimes difficult process steps, and when comprehensive quality control is required. Demand for high-quality, high-standard, most market-economy production of small but recurring batches.
Mr. A was very satisfied with the solution we gave. After learning that we have ISO9001 and AS9100D certificates, he handed over the parts assembly service to us. Thanks in advance for Mr. A's trust, we will complete every order with 100% integrity, "Others give you three points of sincerity, we should return ten points " I believe everyone thinks this is the correct sentence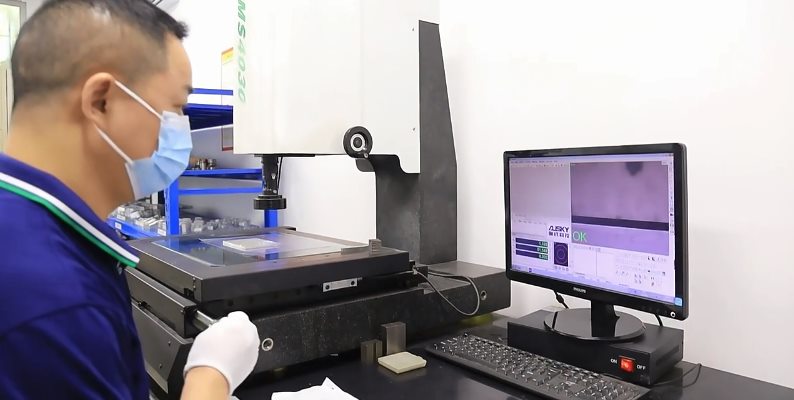 CNC machining parts instruction
Production Process:
1.According to production quantities to buy brass material
2.Use CNC cutting to make an approximate circle and thread shapes
3.Use CNC turning to make other shapes
4.Punch holes at specified locations
5.Use tapping machines to drill small threads
Surface Treatment:
QPQ
Quality Control:
1.Use tooth gauge to check if threads are qualified
2.Use ring gauge to check if circles' size are qualified
3.Use caliper to check the tolerances
The assembly product contains :
1.customized rubber pad:
The rubber is very soft compared to our common materials such as steel and aluminum. Due to the special color & softness requirements and to save cost, we suggest to make it by injection.
2.aluminum piston head with anodizing:
After checking the design carefully, we find the some walls is thin to be 0.1mm, there is no doubt that the walls will be broken easily during working. We learn the function of structure from customer and give suggestion to modify the design to ensure the workpiece is strong enough.
3.Brass parts with QPQ:
There is a countersink for a standard screw, after double check the size of screw in Chinese market, we find that the depth of countersink is not deep enough. With consent of customer, we deepened the countersink. Finally the countersink is fitted perfect with screw.

Tight packing:
After the brass parts are produced, they will be first packaged with slightly soft white paper, and then carefully and individually packaged with bubble bags. When packaging, check the feel of the parts again, remove burrs, etc., then pack and seal the box, and finally mark the product with the product. Labels with name, quantity, weight and volume are affixed to the case.
Transportation of custom CNC parts:
Compare the freight forwarding price, shipping days, shipping method, credit rating, and then choose the best one. Before the goods are sent out, send product photos to the customer and continue to follow up until the goods are successfully delivered to the customer.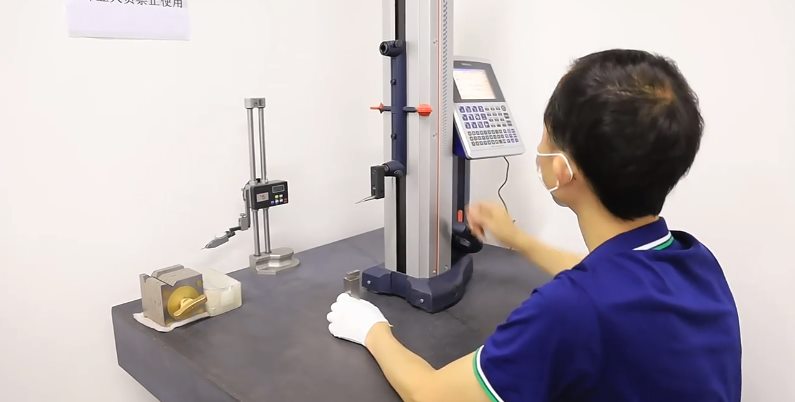 Flexible machining solutions adapted to the market
Because the CNC machining industry is characterized by more and more product types and smaller and smaller quantities of products, in the current competitive market, customers have requirements for the technical skill level of manufacturers and the quality and performance of products. We cannot resist this fundamental change, which gives us all the reason to prove that only by further improving our own skills, with advanced machines, ensuring product quality and increasing our flexibility can we stabilize our processes and make our production safer to meet the global needs market demand.