CNC Machining Supplier Custom CNC Parts

Jun 16,2022

What is a custom CNC parts?
Startups and engineers create CNC parts to meet specific requirements that cannot be achieved with existing parts. And make the parts match the products, complete the mechanical parts solutions, and contribute to the advancement of the industry after the products are put into the market. These requirements include safety and precision considerations; that is why they look to a CNC machining supplier to address custom CNC machining services.

4 important points for custom CNC parts
1. Determine the standard for custom CNC parts
Before startups and engineers create CNC parts, they experiment with alternatives, such as similar parts used by other designers. But this is not possible in most cases, and a custom CNC machining supplier is required when standard parts are too expensive or do not fit the product needs.
2. Design ideal custom CNC parts
After determining which parts are standardized and custom, engineers will determine the shape and size of the custom parts. Consider everything from component assembly to end-user use.
3. Dimensional considerations for custom CNC parts
Designing a CNC part will depend on the geometry and dimensions of the part. The designer will tell the machinist to measure the part in the form of drawings and 3D models. The designer will also determine the tolerances and dimensions of the part so that the machinist can maintain the part to the optimum accuracy.
4. Material selection for custom CNC parts
The choice of material is as important as the composition of the CNC part. That is why designers will also determine the materials for each machine their designs will use. After that, the machinist will take the required material to go through each machining process, using the subtractive principle to custom the CNC part.

Why choose Tuofa CNC machining supplier for custom CNC parts?
Timeliness of custom CNC parts:
The ISO9001 precision machining shop of Tuofa CNC machining supplier has 26 HiSilicon CNC machine tools and 3 German 5-axis CNC machining machines. Custom CNC machining parts can reduce errors, which ensures the production of CNC parts according to the standard quality management system. Therefore, manufacturing processes using CNC machining provide customers with flexible and fast turnarounds.

Market demand for custom CNC parts
In the era of Industry 4.0, industries such as healthcare, automotive, aerospace, electronics and manufacturing rely heavily on custom CNC machining. Worldwide demand for custom CNC parts is growing exponentially, especially in North America and Europe. As technology shifts, more and more companies now require these products for customization. Therefore, Chinese CNC machining manufacturers provide essential machining capabilities for global manufacturing services.
And Tuofa CNC machining supplier, as China top machining manufacturer,
Long-term cooperation in CNC machining services for 26% of the world is top 500 companies

Durability of custom CNC parts:
Tuofa CNC machining suppliers can provide certified certificates for machining materials, and custom CNC parts are very durable. With unparalleled strong material composition. When exposed to conditions such as high or low temperatures, the part can hold its shape due to the strength of the material. The adoption of these by startups and engineers in the custom project operation process can reduce the cost of frequent replacement parts, which is easier than going directly to the machining manufacturer to negotiate the unit price of custom CNC parts.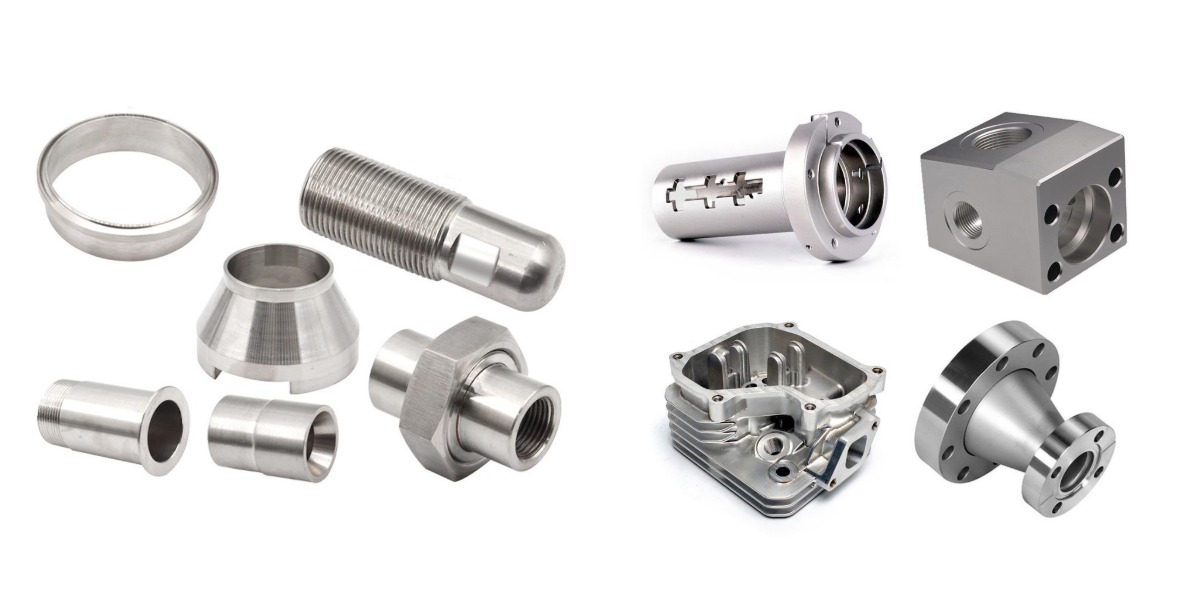 Adaptability of custom CNC parts:
Whether you are working with metal or plastic, custom CNC machining services are the best option. Parts manufactured by Tuofa CNC machining suppliers are tailored with exceptional precision. Various types of materials can be designed according to the buyer specifications.
For metal parts, materials such as Aluminum, Titanium, Copper, zinc and stainless steel are used for machining.
For plastic parts, machining use:POM (Delrin/Acetal), Nylon, PEEK, PTFE (Teflon), Polycarbonate, Polyethylene, PVC.
So as long as you have your own ideas, we will do everything possible to make your dreams come true.

The best solution of Tuofa CNC machining supplier:
For low-volume, on-demand CNC machined parts, many manufacturers perform custom machining. Use a simple process to achieve the practicality of CNC parts. The professional engineers in Tuofa precision machining shop are the standard for the accuracy of custom parts and always maintain the final product.
Unique product: CNC parts are not standard. This means that they are not available in most vendors and therefore need to be modified. Custom machining preserves the unique features required to manufacture products. Increased market demand keeps innovation at its peak.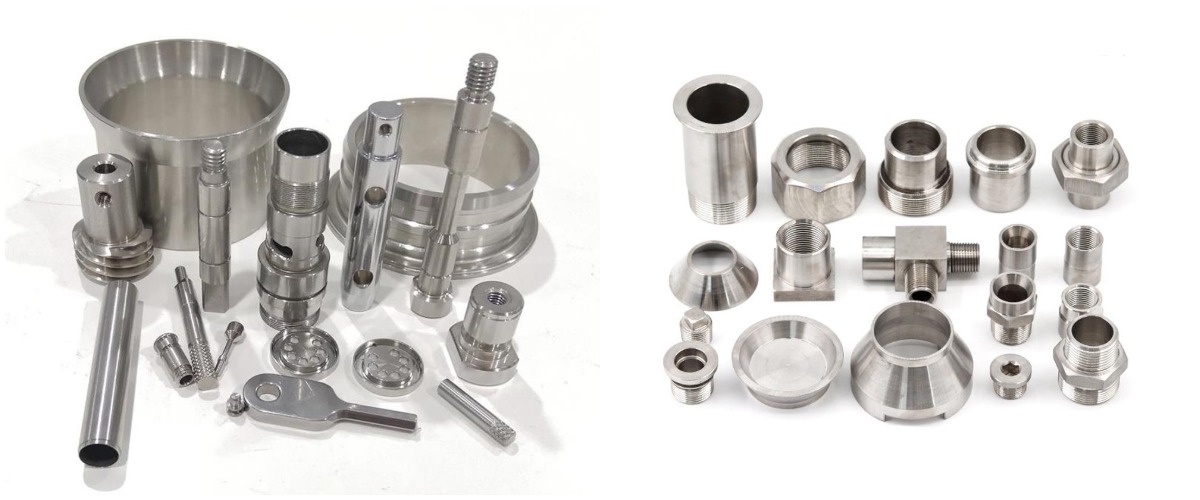 Quality assurance for CNC machining suppliers:
Production using state-of-the-art German precision machine tools ensures the buyer parts are of high quality. The precise ability of CNC parts under SGS/ISO9001/IATF16949 quality control keeps all components consistent. The material is machined to the desired shape and size, certain to the buyer requirements.
Buyer satisfaction:
China Shenzhen Tuofa CNC Supplier Since its establishment in 2006, on demand CNC machining services custom CNC parts is what we have been doing. Machining part prototype as fast as 1 day, tolerance as low as 0.01mm, 30 materials, 10 surface treatments, laser marking service, parts assembly. In most industries in the market, custom CNC parts are critical in order to maintain the quality of the final product. Buyer orders have different specifications and require high quality standards. Tuofa Precision Machining Shop employs an efficient process to meet buyer needs every time and eliminate any chance of error.