Plasma Cutting Aluminum: CNC Plasma Projects Guide

Oct 06,2023

Plasma cutting aluminum is relatively new technology. It was introduced after 1990s. CNC plasma projects of aluminum consist of fabricating aluminum with plasma cutter which gives effective results than other cutting techniques. If you are doing any CNC plasma project for aluminum, then the points to ponder is what are plasma cutting aluminum settings? What risk involve in metal cutting by plasma? Which metal cutting technique is better for CNC plasma project? This article will provide answers to all these questions and all the necessary information for CNC plasma project of metal cutting and substrate material.
Quickly View Article Content
Brief Explanation of Plasma Cutting Aluminum
Advantages of Plasma Cutting for Aluminum
Plasma Cutting Aluminum Hazards
Can You Cut Aluminum with a Plasma Cutter
Cutting Consumables and Maintenance in CNC Plasma Projects
4 Tips for Achieving High Quality Aluminum Plasma Cutting
Plasma Cut Aluminum Finishing and Post Processing
CNC Plasma Cut Aluminum Projects Practice
Tuofa Custom Aluminum Plasma Cutting Services
FAQs about Aluminum Plasma Cutting
Brief Explanation of Plasma Cutting Aluminum
Plasma cutting is a metal fabrication method that can conduct electricity like aluminum. This cutting method provides aluminum parts with high tolerance and accuracy. It is also said that aluminum is not recommended for plasma cutting because it has relatively low melting point. But the parts produced by this cutting method has high tolerance which is almost not possible by any other method. But there are also many important parameters and right plasma gas selection involve in getting good cutting result without damaging the aluminum part. This information will be discussed in this article.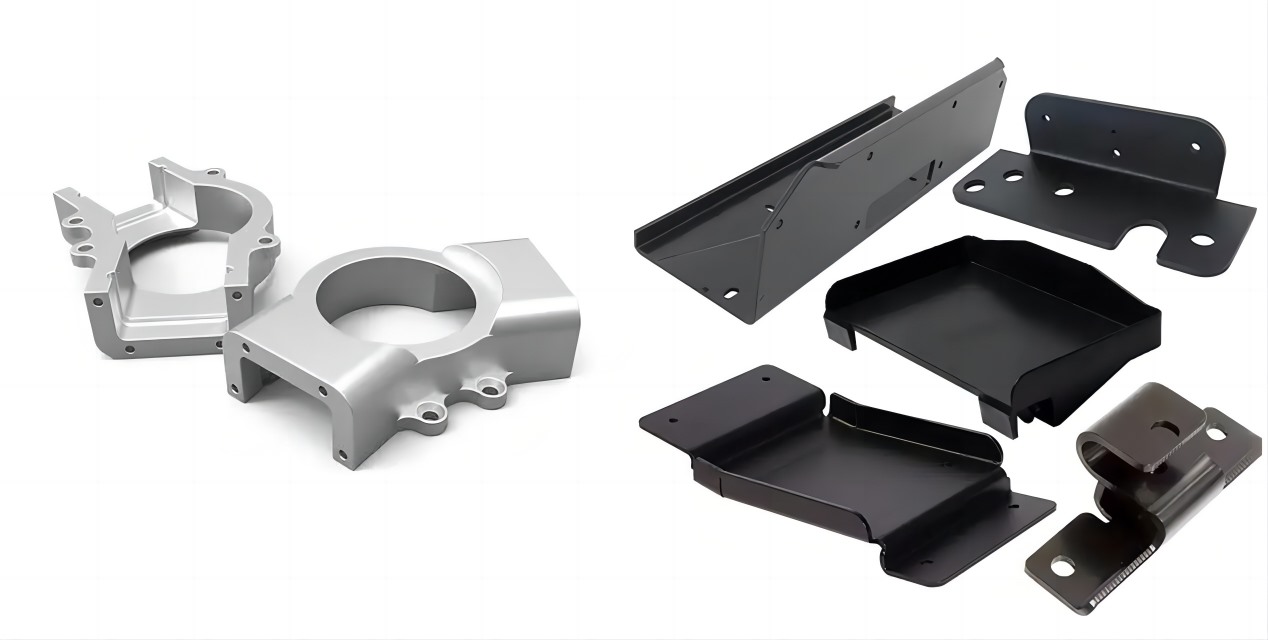 Advantages of Plasma Cutting for Aluminum
CNC plasma aluminum has many advantages which are discussed below:
Precision and accuracy
Precision in CNC plasma aluminum depends on the thickness of plasma cut aluminum plate. While metal cutting, it is recommended to utilize sheet metal laser cutting for a precise cut. it creates narrow slots with precision of 0.0.1mm and larger slots up to 0.5 to 1mm. laser cutting has less precision when the thickness is high unlike in CNC plasma projects. Therefore, plasma cutting gives higher tolerance and accuracy for aluminum parts than laser cutting and oxy-fuel cutting
Aluminum plate thickness:1/8 in. or 1/4 in. and 1/2 in.
Plasma cutting offers higher range of thickness for aluminum than laser cutting and oxy-fuel cutting. Plasma cut aluminum plate and sheets can be up to 38mm or 1/8in, 1/4in and 1/2in while laser cut offer thickness up to 12.7mm
Minimal material distortion
High precision offers minimum material distortion in substrate material in CNC plasma cut for metal cutting. But it is best method for metal cutting other material cannot be cut by plasma cutting. Less thickened aluminum plate can give good cutting results by plasma cutting without being deformed or distorted as it is a ductile material.
High cutting speed
Plasma cutting offers high cutting speed as compared to laser cutting. As in laser cutting, increase in thickness can decrease its productivity and cutting speed. Unlike in plasma cutting, speed is higher with low and higher thickness aluminum plate. But results in both methods are dependent on thickness and type of metal.
Cost-effectiveness
Plasma cutting is cost-effective than laser cutting as it can complete project in $200 while laser cut can go up to $400-1600. Operational cost of plasma cutting is also less than laser cutting. It can cost up to $15/hr. while laser cut can cost $20/hr. other than these, cost of material and power, maintenance and machine replacement is also less in plasma cutting.
Plasma Cutting Aluminum Hazards
Although plasma cutting aluminum is a secure method but, in some cases, it could become risky for aluminum cutting. This happens when equipment is not being used by keeping safety in mind. What happens is, plasma cutting generates slag. This can react to oxygen in water and hydrogen molecules left behind. With the continuation of metal cutting process, more slag forms and more hydrogen atoms build up. If the concentration of these atoms reaches an extremely high value, they can react to each other. This can result in bubbles and gas pockets of hydrogen.
Hydrogen is a volatile gas and can ignite at a temperature of 1000ᵒF. heat formed during plasma cutting can reach temperatures of 20,000ᵒF. If the aluminum plate pierce by any chance, during the metal cutting process, and the generated heat by gas bubbles can react and result in an explosion. Explosion intensity is dependent on the amount of hydrogen gas pockets being generated.
Can You Cut Aluminum with a Plasma Cutter
Yes, plasma cutting aluminum is possible as it can be carried out with any electrical conducting metal. In plasma cutting, ionized gas is shot by a jet by an orifice at high speed. Gas is superheated and electrically ionized. It forms a complete circuit with the cutter through earth lead. This ionized gas is called plasma. The plasma arc become hotter with the high electrical energy. It can then melt the metal and molten metal is blown away by gas which creates a cut on substrate material. Aluminum can be plasma cut incredibly and effectively.
How to plasma cut aluminum
Plasma cutting aluminum setting is slightly different than steel cutting. The major difference is in gas, nozzle and settings. These are discussed below:
Safety precautions
Few safety precautions must be kept in mind when adjusting plasma cutting aluminum setting to avoid hydrogen explosion. Using a water-controlled level tank is a good option. It becomes easy to operate and it will release the hydrogen molecules by lowering the water level.
A protection kit must be worn during plasma cutting aluminum. Such as welding helmet, goggles, gloves, safety jacket and boots and chaps. As sparks and radiation are produced during the process and the kit will keep the operator safe. Ultraviolet radiation produced during cutting that can burn the eyes. So, it is important to wear safety goggles.
Choosing the right plasma cutter
Few factors must be kept in mind while selecting a plasma cutter. For high productivity and high tolerance level, fiber laser cutting machine is the best option. For cost-effective operation, a high-definition plasma cutting machine with XPR plasma source would be good. Air plasma systems such as Hypertherm powermax are good when cutting quality is not the priority. Lastly, cutting metal is also very important in cutter selection. Normally, fiber laser machines are mostly preferred for plasma cutting aluminum.
Power source requirements
Power along with cut angle and size is greatly dependent on nozzle. It helps in concentrating the plasma arc cutting stream on cutting aluminum. Copper nozzles are the best because they are good conductor of heat and electricity. Nozzle size also determines the arc size and voltage. Therefore, nozzle selection must be kept in mind for power source requirements.
Aluminum Grade Selection
Proper grade selection of aluminum is also important for good cutting results. Grades 1100, 3003, 5052 and 60621 are good for sheet metal work. Grades 3003, 6061 and 6063 are good for storage tank, for structural applications 2024, 6061 and 7075 are best,
Gas selection (argon, nitrogen, or air)
Wrong gas can result in bad cuts in plasma cutting aluminum and cause slag. Regular air can also be used but it results in rough surface because of oxidation. Therefore, surface treatment must be applied before welding plasma cut aluminum part. Gas mixture is best option for saving the metal from surface treatment for more than half inch thickness of plasma cutting aluminum plate. Primary gas is argon-helium and nitrogen as secondary gas is used as gas mixture. for less than half inch thick plasma cut aluminum plate, nitrogen as primary gas and compresses gas as secondary gas in used.
Adjusting the amperage and gas flow
Amperage and gas flow are dependent on plasma cut aluminum plate thickness and cutting speed. Cutting speed must be range from 1695 mm/m-4750mm/m depending on arc voltage. Nozzle size also plays an important role in arc size and voltage. Smaller orifice nozzle is good for larger arc and higher voltage.
Torch height and angle adjustments
Plasma cutting aluminum setting varies from machine to machine. It is important to consult manual for right setting specially for torch height and angle adjustment. Normally 25ᵒ is used in plasma cutting aluminum.
Cutting Consumables and Maintenance in CNC Plasma Projects
There are few cutting consumable and maintenance in CNC Plasma Projects. These are explained below:
Electrode and nozzle replacement
Normally, electrode and nozzle do not wear at same time in plasma cutting. So, their replacement time can change. Furthermore, it is mostly dependent on power level and material thickness. Operator technique from which he uses the machine is also very important. Insufficient trained operator can waste the material and damage the equipment faster than anything.
Maintaining proper gas pressure
If plasma cutter has Autogas system, then this maintenance can be done by pre-flow and cut-flow test. For manual gas system, the inlet gas pressure is adjusted through manual instruction. Normally it is 115PSI (8.3Bar).
Cleaning and care of the cutting torch
Visual inspection is necessary by removing the torch from the mounting tube and looking for burn marks, crack or molten metal traces. Torch lead fitting and mounting tube inspection also must be checked. Look for leaks, residue build up and any mechanical damage to threads.
Regular inspection of the machine
Regular inspection of machines is also very important. It includes inspection of all hose and leads, gas leak test, coolant flow check, power supply cleaning, grounding system checking, cooling system checking etc.
Aluminum Plasma Cutting Cost
Plasma cutting is cost-effective as it can complete a CNC plasma project in $200. Operational cost of plasma cutting can be up to $15/hr. Other than this, cost of material and power, maintenance and machine replacement are included which are also reasonable.
4 Tips for Achieving High Quality Aluminum Plasma Cutting
High quality aluminum plasma cutting usually requires the use of laser cutting technology. Here are some key steps and techniques to achieve high-quality cutting in sheet metal fabrication service:
Straight-line cutting
For straight line cutting or perfect shape, guide, stencil and other metal bits can be used for perfect line without wobble. Also, clamp down a straight-edge metal piece at the cutting place and then press the torch against it.
Curved cuts and intricate shapes
For curved cuts and intricate shapes, it is recommended to attach cutting guide with torch to get perfect cutting shape.
Bevel cutting
Low bevel angle can be achieved in high tolerance plasma cutters. Primary bevel for chisel and plane blade is normally 25ᵒ. Some bevels are already fixed in process because of gas jet shape that it is coming from torch nozzle.
Piercing and gouging
The plasma arc between torch and material is used by plasma gouging to remove metal. gas jet blows away the molten metal without piercing. Gouging is faster than material removal from grinding wheel which is normally used for removing defects or excessive metal.
Plasma Cut Aluminum Finishing and Post Processing
Following plasma cutting aluminum finishing and post-processing methods are carried out.
Deburring and Smoothing Edges
Deburring is the small imperfection removal process from machined metal. Different machining processes are carried out like stamping or milling to press or shave metal from material. curved edges are also smoothened after plasma cutting to avoid pointy edges that can cause defects and imperfection later.
Surface Finishing Options
Aluminum with natural state after coming from mill is called mill finish. This is mostly used as it is in many applications. Also, powder coating is also carried out on aluminum parts. It is preferred for paint finishing of plasma cutting aluminum which is ideal for outdoor applications. China Tuofa can provide more surface treatment services.
CNC Plasma Cut Aluminum Projects Practice
Following are the CNC Plasma Cut Aluminum Projects Practice.
Architectural elements
Plasma cutting aluminum is used for cutting brackets and connecting pieces of metal structure and frames. It is also used in restoration shops, and fabrication shops.
Automotive and aerospace components
Plasma cutting aluminum is widely used in automobile and aircraft bodies and parts because of high precision, light weight, and higher strength. It is used for making panel doors, engine hoods, and other automobile and aircraft body parts that require high precision and tolerance.
DIY projects and hobbies
Many home and DIY plasma cut aluminum projects can be done such as autobody repair, metal art sculpting, repairing equipment such as lawn mowers and snow blowers. Other than this cuting metal studs for garages and home additions, cutting down spouts, chain link fencing, copper tubing for plumbing projects. Making metal lawn ornaments and holiday decorations and building and repairing homemade outdoor grills can also be done by plasma cut aluminum.
Industrial and manufacturing applications
Plasma cut aluminum is used in construction for large metal plating for buildings or bridges. Structure. For Industrial machinery, excavators and other machines use plasma cut aluminum parts in their construction.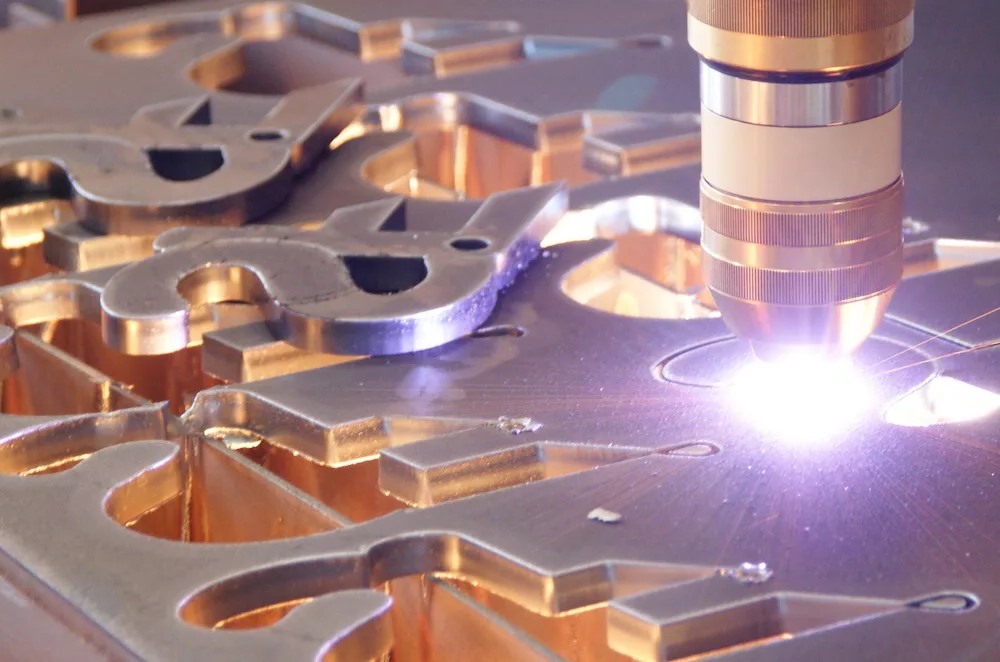 Tuofa Custom Aluminum Plasma Cutting Services
Are you looking for a reliable supplier that can provide CNC plasma cutting aluminum parts with high performance and accuracy? Tuofa offers great services and products regarding CNC aluminum parts and services as a production specific flexibility to CNC machined manufacturer. For more information and reviews, please contact [email protected]
FAQs about Aluminum Plasma Cutting
Can you cut aluminum with a torch?
No, torch cutting does not work for aluminum because aluminum oxides melt at higher temperatures.
Best gas for plasma cutting aluminum?
Argon hydrogen is the best choice for aluminum. It is 35% hydrogen and 65% argon. It is the hottest plasma gas which has maximum cutting capacity.

How to Weld Titanium: 6 Expert Tips